A Look Into the Number of Homes Sold in 2023
Phil Ganz
/
4 Min Read
/
Jan 27, 2022
I have been in Key Largo for nearly two months, and with businesses in both Florida and Massachusetts, it came time to make an appearance in Boston for the next couple of weeks. I had to make my last Key Largo meal memorable (before I come back in a couple of weeks), so I decided to walk down Overseas Highway (Route 1 that stretches from Canada to Key West).
(Mar 31, 2023)
While walking, I stumbled upon a sign with Guy Fieri and Robert DiGiorgio, who is the owner and head chef of two neighboring restaurants, DiGiorgio's Café Largo and Bayside Grille & Sunset Bar.
I felt like seafood was the best option here, so I walked into Bayside Grille & Sunset Bar, where they have the dining area on the 2nd floor, which sports some of the most fantastic views of the Bay. The first item I ordered was a drink, naturally, and I went with the Dark Rum Pillar, which was awesome. It had the perfect portions and came with a fresh lime. The breadbasket with the French rolls and banana bread had a side dipping sauce with condensed milk that was sweet, but had flavors of key lime, nutmeg, and cinnamon. This combo really brought me back to the Marshfield State Fair days! Next up was the Bahamian Conch Chowder with sausage. The base was a tomato-vegetable broth, with a touch of rum. This was a fantastic appetizer, very flavorful and not too filling. For the main course, I had to go with the FOTD (Fish of the day)! I got lucky with Hogfish being the FOTD, it's one of my favorites and this one was blackened with mango and ginger accouterments, which was an outstanding balance to the spice.
Bayside Grille & Sunset Bar was a great experience. The portion size of the food was very generous, and on top of that, the food was delicious! The views really topped everything off here. On the FoodiePhil scale, Bayside Grille & Sunset Bar comes in at an 8.3. When I say that I highly recommend this place, I really mean it! For your next date or family outing, you need to check out Bayside Grille & Sunset Bar!
Where should I go next?! Send me your recommendations!

In this week's newsletter, we would like to discuss the number of homes that were sold in 2021, which was 6.12 million, the highest since 2006. We would like to discuss why this many homes sold, what the result is, and what the future brings based on a recent article by the National Association of Realtors.
1. Why did so many homes sell in 2021?
2. What does this mean for home selling inventory?
3. What's in store for the future?
1. Why did so many homes sell in 2021?
Although home sales declined in December 2021, we haven't seen this number of homes sold in a one-year period since 2006. From a year-over-year perspective, sales increased by 7.1%. Even though we saw December sales decline, this isn't because there was a shortage of homebuyers, instead, a shortage of homes. Experts in the industry do predict existing homes sales to slow in the coming months, but that is expected after a year full of home sales. Another reason as to why things could slow a bit is due to rising interest rates, but with the employment level on the rise, this could also bring an increase in home prices as well. This is a subject that we will have to monitor closely throughout the year.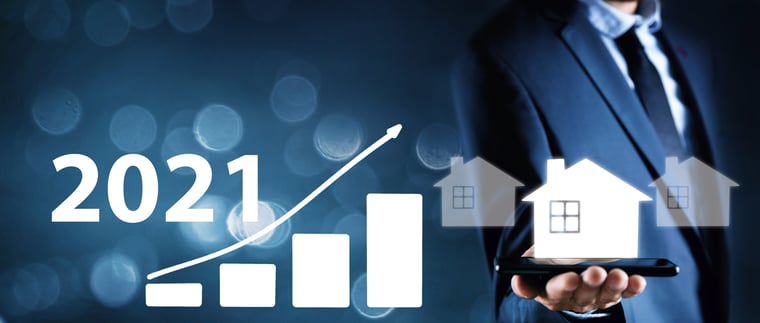 2. What does this mean for home selling inventory?
Although homes flew off the market in 2021, oddly enough, housing inventory numbers hit an all-time low by the end of 2021, down 14.2% from one year ago. Although this doesn't sound all that promising for current homebuyers, 2022 is a new year and we have seen builders increase supply. This certainly doesn't mean it'll be a quick fix, as something like this could take years to correct, but going in the right direction is a great start. Since homes also spent a record-low time on the market in 2021, especially in November and December where they were at 18 and 21 days, respectively. According to the National Association of Realtors, 79% of homes sold in December 2021 were on the market for less than a month. Much of this was due to first-time home buyers, who played a large role and had a significant impact on homes being purchased. Much of that is due to the potential interest rate increase, and first-time home buyers were looking to get the best rates before it's too late.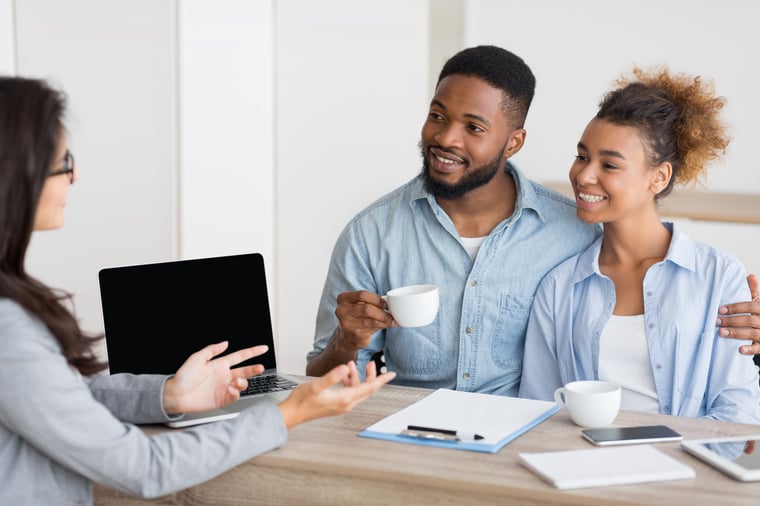 3. What's in store for the future?
With millions of people purchasing new homes in 2021, what's in store for the future? There are many ways that this can go, but we feel that with more homes expected to hit the market, the positive momentum will continue throughout 2022. Homebuyers in 2022 will be dealing with higher interest rates as well as higher home prices, something that 2021 homebuyers didn't have to worry about as much. But that will not stop anyone from purchasing a home in today's market, especially with the projected increase in housing inventory. According to Lawrence Yun, chief economist at the National Association of Realtors (NAR), 2022 will bring good news to those who waited it out to purchase a home, and with housing supply and demand looking to even out, there will not be nearly as much competition for homes with more hitting the market.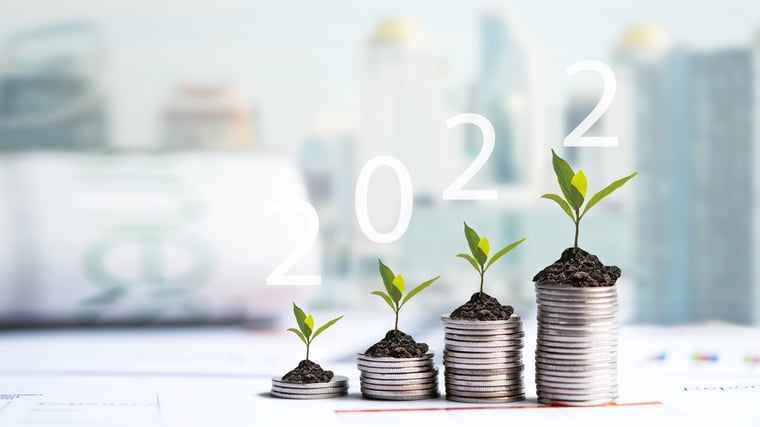 In 2021, many records were broken, but many aspects of the real estate industry could have also seen improvement, such as more homes being on the market. Records were broken in 2021 and it's unlikely that we will see back-to-back years of home sales, but that doesn't mean 2022 can't be just as good, but in other ways. With more homes projected to hit the market, the competition will not be nearly as fierce. We may not see records broken this year, but 2022 is going to be a great year
Become a World's Most Trusted Realtor:

There are many factors to consider when getting into the home-buying process. It's best to evaluate all options and to really make sure that now is the right time to buy a home. If you're only focused on the purchase price and interest rate, you're simply not ready to buy and need to evaluate more to make sure you are not wasting your own time. If you plan on expanding your family, do consider getting a home larger than you originally thought as it will pay dividends in the long run! If you would like to take part in a short interview for our next newsletter/blog please click here.
Are you a realtor, attorney, financial advisor, etc. looking to promote your services for FREE? Sign up here to be published on our website and get the chance to be featured in top publications such as The Wall Street Journal and Business Insider.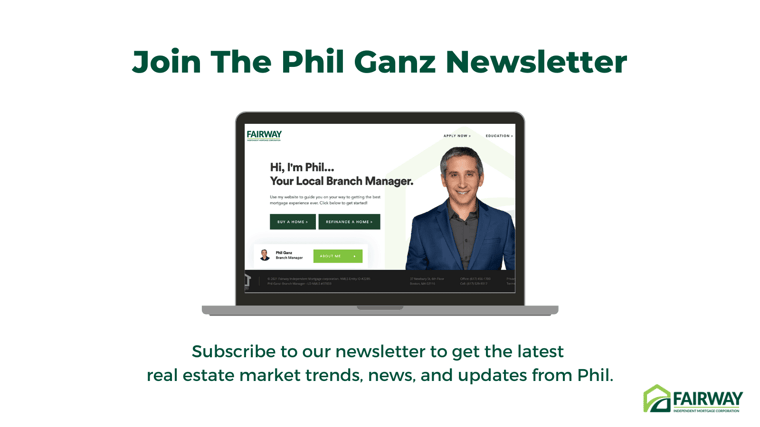 To learn more about the real estate market, check out our weekly newsletter where we talk about food, real estate, and mortgages! Got a question? Contact me today to chat with a financial advisor or discuss your next steps.