Air Station Clearwater Coast Guard Base - Military BAH
Phil Ganz
/
8 Min Read
/
Dec 03, 2022
Together, these military facilities cooperate with the United States Office of Immigration and Customs Enforcement (ICE) and the US Drug Enforcement Agency (DEA) by offering continuous operational support through their MH-60T Jayhawk and HH-60J helicopters. These crucial air assets help to combat the menace of human and drug smuggling in the United States and International waters.
The air station has a combined crew of more than 650 Coast Guard and civilian personnel within the flight, surface, and support roles. The installation maintains nine Jayhawk helicopters in MH-60T and HH-60J configuration and six HC-130H Hercules fixed-wing transport and logistics support aircraft.
In addition to playing essential roles in ICE and DEA operations, these aircraft are responsible for search and rescue and patrol operations within Search Zone Bravo, the region around the Gulf of Mexico and Florida.
Despite the air station's relatively young age compared to most US military facilities, Clearwater has had a distinguished and illustrious career. From the early 1980s, the air station has gained numerous commendations and awards for its successful work in anti-smuggling and search and resume operations. Some awards include the Coast Guard Unit Commendation, Humanitarian Service Medal, and two Coast Guard Meritorious Unit Awards.
The History of Air Station Clearwater Coast Guard Base
Before establishing the Air Station Clearwater Coast Guard Base, the US Coast guard had built a small base in St. Petersburg in western Florida. This small facility opened its doors in 1934, and for several decades, it served as the home for various air and amphibious assets. In 1976, the service adopted the HC Hercules fixed-wing aircraft, which required substantial maintenance facilities and larger runways.
This development necessitated the substantial expansion of the facility's operations, but the limited land next to the station meant no room to carry out any significant developments. Therefore, the Coast Guard decided to expand the station into the nearby Clearwater area, and the present-day Coast Guard Air Station Clearwater was born.
In the 1980s, the Air Station Clearwater Coast Guard Base had a critical role in supporting US surface fleets during the Cuban Boat Lift. Shortly afterward, the base was assigned to offer resources and support for Operation Fury, the invasion and retrieval operation during the attack on Grenada. Due to the overwhelming success of the mission, Clearwater Coast Guard Air Station earned the newly-created Armed Forces Expeditionary Medal award.
In the same year, the Clearwater Air Station took part in Operation Wagon Wheel, a joint multinational operation designed to stem the tide of global drug trafficking. The air station continued to play critical roles in anti-drug trafficking missions and operations for the next two decades, the part that the base still fills to this day.
The ill-fated launch and subsequent destruction of the Space Shuttle Challenger required an instant response from agencies across the United States southeastern coast. 1986 saw what is probably the best-known of Coast Guard Air Station Clearwater's roles. Rescue and recovery crews from Clearwater were among the first people at the disaster scene. They were so early that they received orders to stand down as flaming debris from the destroyed shuttle continued to fall.
In total, Air Station Clearwater Coast Guard crews flew 33 missions to the crash zone to search for remains of the shuttle's crew and the spacecraft's equipment. For its commendable role in the event's aftermath, the sir station received its second Coast Guard Unit Commendation and an Operational Device.
The following year, the Air Station Clearwater Coast Guard Base stepped into its role as the most extensive operational base within the air station network. At this time, the installation underwent massive expansions that added maintenance facilities, housing units, and additional runways.
More recently, the Coast Guard Air Station has played influential roles in crucial offensives like Operation Gulf Shield and Operation Desert Storm. Today, the base maintains its importance as a critical support facility in the search and rescue and anti-smuggling missions in the Atlantic, the Caribbean Seas, and the Gulf of Mexico.
The House Hunting Process for A Home Near Air Station Clearwater Coast Guard Base
Are you thinking of buying a home in the Tampa and St. Petersburg area next to the Air Station Clearwater Coast Guard Base? No matter if you are a real estate expert or a first-time buyer, follow these steps to ensure the process goes as smoothly as possible:
Figure Out the Type Of Home You Can Afford
Start by determining what monthly mortgage payments you can afford and what you have available for the initial down payment.
Ensure that you check your credit score. However, remember that you can still buy your dream home even if you do not have the traditional 20% down payment required.
Find Financing and Obtain Pre-approval
Finding a lender you can trust and establishing the type of loan you qualify for is essential in determining the home you can afford. Look for recommendations, peruse the Better Business Bureau website, and talk to various lenders before you decide.
The Basic Allowance for Housing (BAH) can help finance your purchase through VA loans if you are a veteran or uniformed service member.
Determine the Price of Homes Near Air Station Clearwater
Once you have a preferred neighborhood, research the prices of homes in the area - not only the listing price - to determine whether you can afford a home in the location.
Find an Estate Agent
Before you choose a real estate agent, ensure that they are somebody you know you can trust. Look for reviews of their services to ensure they have sufficient local knowledge and expertise to work with a buyer of your experience.
Find Your Dream Home
Finally, we come to the fun part of house hunting in Clearwater. At this point, you get to tour homes, go to open houses, take notes, and hone in on the home you want.
Keep detailed notes for each home you visit, recording anything you liked or didn't. Taking photos of the properties helps to keep your memories of the spaces fresh.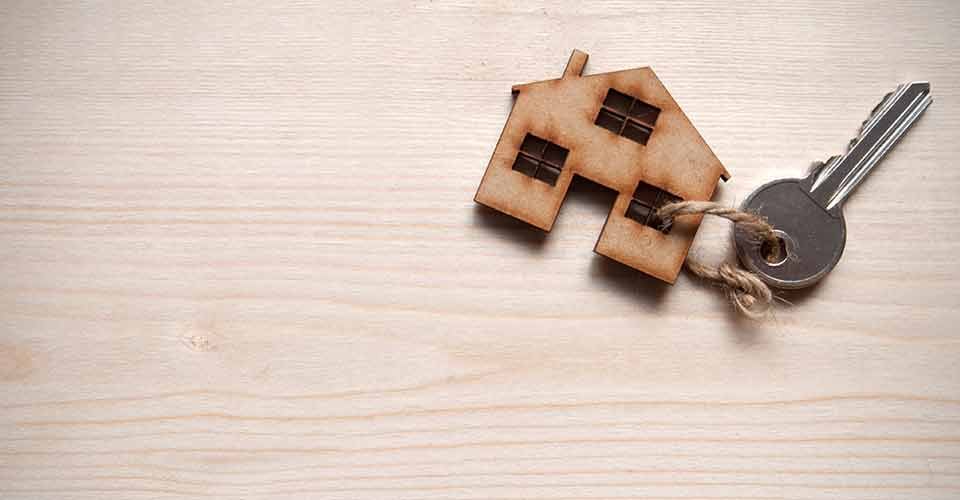 All Your Need to Know About Financing Your Move with Military BAH
A powerful benefit offered by the United States Department of Defense (DoD) to service people living off base in the neighborhood of the Air Station Clearwater Coast Guard Base is the Basic Allowance for Housing (BAH).
The BAH is a military housing entitlement paid monthly to service members who cannot secure government housing at or near their stations. The amount of BAH you receive varies by military pay grade, status, time in service, and location, so it is important to confirm how much you can claim with the DoD.
You can use your BAH to cover part or all of your monthly mortgage payments for a new home near Air Station Clearwater Coast Guard Base. You can use the difference to cover your regular household expenses if you spend less than the BAH you are entitled to. On the other hand, if your mortgage payment is higher than your monthly BAH allowance, you have to pay the difference.
Regardless, this entitlement can help you buy a home for your family while you build personal wealth.
Essential Notes and Caveats Regarding Your Basic Allowance for Housing
The Department of Defense revises BAH rates annually. The Department looks at the prevailing rental, insurance, and utility costs to establish the BAH entitlement within particular metro areas. Although the rates vary yearly, the DoD has implemented rate protections that stop your BAH rate from decreasing while you are assigned to a particular station.
However, you must remember that your BAH rate depends on your assignment station's location rather than your home's location because they may be in different areas. Another thing to look out for with your BAH is that any changes in your dependent status or pay grade reductions could affect your rate.
If you choose to take out a VA home loan, mortgage lenders commonly examine your Leave and Earnings Statement to verify BAH.
Military BAH And VA Home Loans
After verifying your BAH allowance, you may use it as part of your adequate income to help you qualify for a VA home mortgage facility. Because your BAH could cover most or all of your monthly mortgage payments, it presents an incredible opportunity for home ownership.
Because your BAH allowance counts as part of your income and is tax-exempt, VA lenders can "gross up" your income when creating the pre-tax (gross) number to calculate your debt-to-income ratio (DTI). The DTI is a crucial metric that lenders use to decide the relationship between your monthly income and primary monthly debts.
Typically, VA loan lenders prefer your DTI ratio to be lower than 41%, and grossing up your non-taxable income with BAH offers you a massive benefit. Lenders can use the gross or pre-tax figure to qualify veterans receiving tax-exempt income from the DoD for an increased loan amount.
Let's say that you are a veteran receiving only tax-exempt income. If your monthly income is $2,000 and all your primary monthly obligations are $900, you have a 45 percent Debt-To-Income ratio (900/2,000). If the BAH grosses up your income by 25%, your new monthly income is $2,500. As a result, you lower the DTI to 36%, allowing you to qualify for a higher VA loan amount and purchase a better home that would be out of your reach.
What Is Living Off Base Near Air Station Clearwater Coast Guard Base Like?
Many factors influence your decision to live within or outside the United States Air Station Clearwater Coast Guard Base, and everybody has no one-size-fits-all choice. However, as you make your list of pros and cons, here are five reasons to choose to live off-base:
Save On Your Basic Allowance for Housing
When you choose to live within a military base, it usually means that you give up your entire monthly BAH entitlement to a private housing contractor. Although the amount typically covers most of your utility bills and some of your yard maintenance costs, sometimes it can feel like you are handing over a lot of money to live in a relatively small house.
There are also some things that the BAH allocation does not cover, like home internet and renter's insurance. Living within the base gates means you'll be expected to pay for those things out of pocket.
However, if you choose to live away from the base, you can save some of your BAH by choosing a home whose rent or mortgage payments are lower than what you receive as your housing allowance. While it may not always be easy to find such a home, it is good to know that you can control where your money goes and spend it on other costs besides your rent.
Freedom to Run a Home Business
If base officials refuse to give you the permission you need to run a home business from your on-base residence, no amount of small business insurance can save you. In most cases, military officials need anyone who plans to run a home business on base to submit a formal application, but receiving their blessing is not guaranteed.
If your home-based business contravenes any of the regulations set by the military's Morale, Welfare, and Recreation (MWR) office or if it does something that the exchange service could operate, you will be denied permission. The only way to guarantee that your spouse can operate a home business is to live away from the base.
Convenience
To be sure, there are advantages to living on the base, like proximity to your workstation and, of course, the handy commissary. However, there are plenty of inconveniences when you live on the base. For instance, if you frequently receive visitors who are not military personnel with IDs, living on the base means you must get them passes for each visit.
Furthermore, while most military bases have at least one gate open 24 hours a day, you may find yourself living near an entrance that's closed early or isn't opened on holidays, which means that you have an extra-long drive for any trip off the base. Conversely, living off the base means you trade up for easier access to your home for you and visitors to your house.
Yard Use and Landscaping
In many cases, military bases maintain strict rules regarding how often you should mow the grass around your house, the items you can or cannot have within your yard, and much more. Although some off-base neighborhoods may keep similar rules, they are less common and will rarely come with the type of strict enforcement that is common on a military base.
For instance, military housing areas rarely allow you to have an above-ground pool, while most off-base neighborhoods won't be concerned if you install one. When you live off-base, you maintain control of what you want to do with your yard.
Avoid Pet Drama
If you own pets, you know how tough it can be to find a rental property that accepts cats or dogs, particularly if you have more than one animal. However, if you own any so-called "bully breed" dogs, life on a military base with your pet may be impossible. Most military bases have banned specific dog breeds, like Pitbulls, due to the safety hazard they pose if not well handled.
If you own a breed such as a Rottweiler or Chow, you could find your dog banned on certain bases but allowed on others. Looking for a home off the base will save you the drama of figuring out which base will allow your pet and which one will not.
Buy Your Dream Home Near Air Station Clearwater Coast Guard Base
Buying a home is likely your life's most significant personal investment, so you want to purchase property in a desirable location like Clearwater. A VA loan partially or fully paid for by your Basic Allowance for Housing can help you realize your dream.
Find out your applicable BAH entitlement, follow our tips for finding a home, and consult lenders who can run the numbers to help you determine the type of home you can afford.