Aquatica Orlando: Relaxing Rivers and Beaches to Thrilling Water Slides
Phil Ganz
/
4 Min Read
/
Mar 27, 2022
The waterpark also has a wide spectrum of exciting water experiences that range from relaxing rivers and wide sandy beaches to several high-speed water rides.
Aquatica has a huge collection of exciting water rides that include six rivers, 36 water slides, and over 80000 sq. ft. of relaxing beach area. The waterpark also contains wave pools that are adjacent to each other. They have contrasting patterns whereby one of the pools has a gentle surf while the other has a crashing surf with five-foot swells. (You can enjoy 9 different wave patterns created from these two pools).
Aquatica operates all year round. To achieve this, they've installed a top-of-the-line climate-controlled system designed to adjust the water temperature in the slides and pools to 84°F depending on the area's weather. Whether you want to take the Dolphin plunge, experience the lazy rivers, or walk along the white-sand beaches is totally up to you. One thing you can be sure of is that whatever you choose to do, you and your family are 100 % guaranteed to have fun and enjoy yourselves.
What to do
Visiting Aquatica without trying as many rides and attractions as possible is like going on vacation and not leaving your room at all. The waterpark is all about rides & relaxation, and there are numerous attractions to explore and experience. However, you have to remember that each ride has its requirements.
For instance, if you want to enjoy the attractions, you can have your height checked and get a colored wristband that shows what attractions you can experience. Guests under 48" need to be accompanied by an adult who'll supervise them and wear a life vest whenever they're enjoying the rides.
Here is a list of attractions that you're sure to enjoy when visiting Aquatica.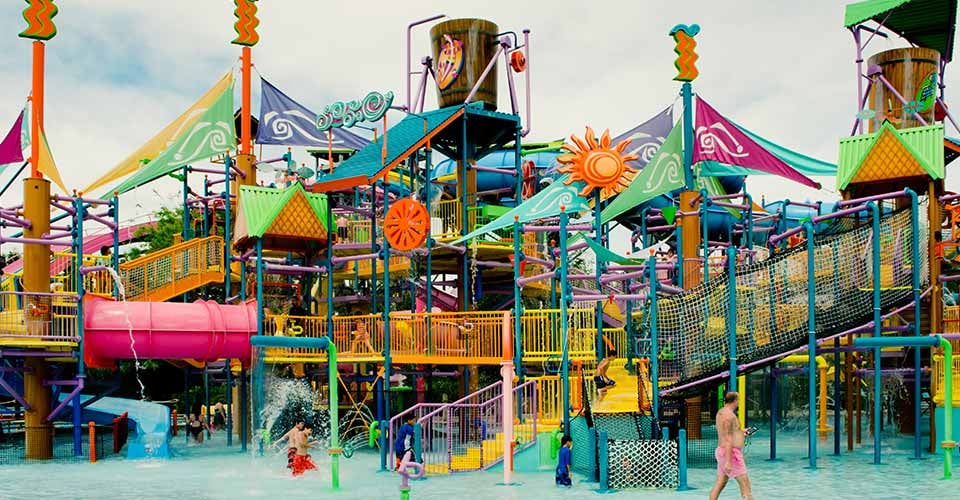 Body slides
Dolphin plunge - The dolphin plunge is Aquatica's signature ride. It contains an enclosed tube slide that sends you through a crystal clear lagoon, which is home to magnificent black and white Commerson's Dolphins: Ross, Pepe, Juan, and Ringer. The dolphins are known for their playful nature, and there's always the chance that they'll race next to you. The minimum height and weight requirements are 48" and 300 pounds, respectively.

Reef Plunge - The reef plunge is similarly designed to the dolphin plunge with one major difference, it's longer and more thrilling. This new attraction sends you sliding over 300 ft. through an aquarium containing sardines, Commerson's dolphins, and leopard sharks!
Ihu's Breakaway Falls
This slide has four slides placed next to each other with a 48" minimum height requirement and a 300-pound weight requirement. Guests will line up to experience thrilling twists, turns, and an 80°, 40 ft. drop, followed by a spiraling 360° water slide. The best part is that you won't know which slide drops who first.
Raft slides
Whanau Way - Whanau way has a 48" minimum height requirement if you are a supervising companion. Guests that are under 48" have to wear a life jacket. The weight limit is 300 pounds for single riders and 400 pounds for double riders. The slide is a fantastic adventure for both solo and team riders and features four raft experiences that guests can enjoy.

Tassie Twister - The Tassie Twister has a 48" minimum height requirement for supervising companions, and guests below this height should wear a life jacket. The ride has a 300-pound weight limit for single riders and a 400 weight limit for double riders. It is only accessible through Loggerhead Lane Lazy River, and guests have to find their way to the island before they can climb a tower and board their raft.
Round-Raft slides
Walhalla Wave - This slide has a 600-pound weight limit and a 42" minimum height requirement. Those under 42" are strongly advised to wear life vests. The raft slide can accommodate up to four riders that'll embark on an adventure through pitch-black tunnels before bursting into the bright sunlight when the ride ends.

Kare-Kare Curl - Kare-Kare curl has a 48" minimum height requirement and a 700-pound weight limit for four people. If you love thrilling rides that can be enjoyed by four family members, then this ride is for you. The ride starts when guests have launched up a 35 ft. wall (where they achieve weightlessness) before they fall back down into a tube slide.
Wave pools
Cutback Cove - With no height or weight restrictions, Cutback Cove is 6.5 ft. deep and designed to produce stronger and more exciting waves with varying intensity throughout the day. The waves (like real waves) will knock you down and pull you to deeper depths, which is why Aquatica advises the guests to wear life jackets.

Big Surf Shores - Big surf shores have no height or weight restrictions and are shallower and wider than Cutback Cove providing guests with a tranquil and more comfortable water experience. This wave pool is open seasonally, and guests are advised to wear life jackets.
Kids attractions
Kata Kookaburra Cove - Children enjoying Kata Kookaburra should be under 48". The attraction doesn't exceed a 2 ft. depth, which makes it perfect for children. The area has fun water features, small slides, and play items designed for children.

Walkabout Waters - Children younger than 6 years should be accompanied by an adult. Walkabout Waters covers 15000 sq. ft. and is a terrific place for small children to play in the waterpark.
Lazy Rivers
Loggerhead Lane - Loggerhead Lane provides guests with an awesome and relaxing downstream journey that takes you through a stunning aquarium filled with exotic tropical fish. All guests below 48 inches enjoying this attraction are advised to wear a life jacket.

Roa's Rapids - Roa's Rapids takes guests through a whitewater river's exciting, high-energy adventure that leaves them holding on to their tubes. Guests that are below 51" are strongly advised to use life jackets.
FAQ's
Availability - Aquatic, Orlando is open all year round.

Opening time - Aquatica opens at 0900 hours; however, the times can vary, and you are advised to check with the waterpark in advance.

Children - Children under 13 years should be guided by an adult.

Facilities - ATMs, Lockers, Tower rental, Travel assistance, Cabana rental, Tower rental, Wheelchair rental, Stroller rental, ECV (mobility cart) rental

What to wear - Avoid revealing swimwear, and children using nappies are required to have waterproof nappy protectors.

Food and drink - Aquatica has lots of dining options; however, you are still allowed to bring snacks and fruit (under 3oz) from outside. You shouldn't bring drinks (except water), glass containers and picnics
Conclusion
All the information provided here is only the tip of the iceberg when compared to what Aquatica Orlando has to offer. To have more fun, ensure that you pack all the essentials like sunglasses, sunscreen, a swimsuit, etc. so that you can appreciate the experience stress-free. Don't forget to experience as many attractions as you can and have a great time with the entire family. Have fun!
Interested in learning about becoming a resident in Florida or moving there? Read more.