Asbestos Lawyers: How To Find the Right Attorney
Phil Ganz
/
8 Min Read
/
Apr 12, 2022
According to statistics by the CDC, 19,011 cases of mesothelioma were diagnosed across the 50 U.S states and the District of Columbia between 2003 - and 2008, the equivalent of 3000 cases every year.
While regulations have been enacted to stem the use of asbestos, the number of mesothelioma-related deaths in the U.S has continued to rise. Unfortunately, the majority of asbestos victims are usually people who are unable to pay for the costly medical therapy necessary to combat the disease.
Navy veterans, for instance, are among the groups with the highest risk for asbestos exposure and mesothelioma in the line of duty. The sad reality is that once these victims pass on from their illness, their families are deprived of the financial security that they deserve in their sunset years while the companies that manufacture, distribute, and use asbestos continue to reap big profits.
As grim as the situation may seem, not all hope is lost for Navy veterans who are victims of asbestos. There are plenty of competent and experienced lawyers across the nation, who have dedicated their lives to restoring the dignity of asbestos victims and ensuring they receive the compensation they deserve. Keep reading to learn more about the best asbestos attorneys and how to seek compensation for mesothelioma.
Why Hire A Law Firm Specializing In Asbestos Cases?
The best action your family can take to seek mesothelioma compensation is to hire an expert asbestos law firm. These specialized attorneys usually focus completely or mostly on asbestos litigation, and they have unrivaled knowledge in this field. As such, leveraging their expertise and experience can make the process of seeking compensation less stressful for you and your family.
The laws governing asbestos litigation generally vary depending on the state where you live and are often too complex for the layman to understand. So, you want to work with a law firm that dedicates most of its practice to asbestos litigation. Usually, these firms have an extensive resource base including asbestos product databases, which can help build a compelling case that will give you victory in court.
Considering the substantial amount of money that is at stake in your asbestos lawsuit, you want to work with an attorney who has a proven track record of success.
Choosing A Mesothelioma Lawyer
If you or a loved one has been diagnosed with mesothelioma, enlisting the services of a competent attorney is the first step in holding companies accountable and collecting compensation for the harm caused by exposure to asbestos. Nevertheless, the process of finding the right attorney to help is quite daunting if you don't know what to look for.
Ultimately, you want to work with a lawyer who possesses the right skills, competencies, and knowledge to handle such a case. This is why you need to vet your potential lawyer carefully before enlisting them for your lawsuit.
Not only does the right lawyer have the resources and skills to win you the recompense you deserve, but he or she is also sensitive to your needs, empathetic to your specific health situation, and fully involved in securing the future of your family.
While mesothelioma cases can be very complex, hiring the best lawyer gives you the best shot at making a compelling case that will award you the compensation owed to you and your family.
So, here are a couple of things to consider when hiring a mesothelioma lawyer:
1. Their Understanding Of Asbestos and Mesothelioma
The best asbestos law firms are well-versed in the various forms of asbestos-related ailments, as well as how they affect patients and the legal procedure. They understand how therapy may affect your capacity to attend a study and are able to empathize with what you and your family are going through.
These lawyers appreciate the need to expedite the trial process and will readily advocate for you so that you can focus on recovering from your illness. They are also experienced in managing litigation and have a working knowledge of your state asbestos, and how they apply to your case.
2. Their Ability to Document Asbestos Exposure
Asbestos and mesothelioma law firms usually have extensive industry expertise as well as comprehensive asbestos databases containing information on asbestos goods and compromised worksites. This information, along with other evidence discovered during a thorough examination of your case, will be used by attorneys to link your mesothelioma diagnosis to earlier asbestos exposure.
3. Their Legal Costs and Evaluation Fees
Although not every company offers a free case examination, most devoted mesothelioma legal companies do. They're able to do so because they've tapped into their countrywide network of attorneys, which is more difficult for small companies to achieve due to their scale.
Top asbestos and mesothelioma law firms also operate on a contingency fee basis. This essentially means that you only pay them if they are able to win the case and get you compensated. If they fail to win the case, you are not required to pay for their legal services.
4. Their Record of Winning Large Verdicts and Settlements
The best asbestos lawyers typically have a better track record of winning cases and obtaining compensation for asbestos victims. These payouts usually make it possible for the affected families to pay for medical treatment, replace lost earnings, and cover additional costs like in-home nursing care.
Although not every case ends in large settlements or verdicts, dealing with a seasoned asbestos lawyer significantly boosts your chances of receiving substantial compensation.
5. Their Ability To Make You Feel Comfortable
The best mesothelioma law firms appreciate how challenging it can be to travel when you're battling a life-threatening illness. As such, they are often willing to travel to your location or organize virtual meets to ensure you have access to the best legal aid regardless of where you live.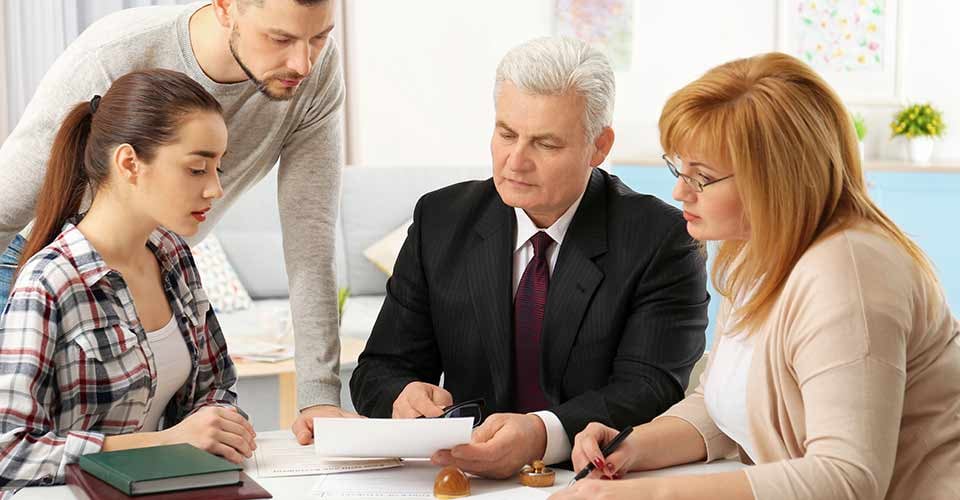 Types Of Mesothelioma Lawsuits
When it comes to asbestos-related mesothelioma cases, there are two main types of lawsuits that you can file. These are:
1. Personal Injury Lawsuits
Personal injury lawsuits account for the majority of mesothelioma claims. Plaintiffs in these claims typically have been diagnosed with malignant mesothelioma and are seeking compensation from the company for exposing them to asbestos.
You may be able to recover large damages if you can prove the defendant was negligent in exposing you to asbestos. This might include medical bills, lost earnings, and other losses you have suffered due to mesothelioma.
2. Wrongful Death Lawsuits
Wrongful death lawsuits are a type of personal injury claim that tries to prove fault if your loved dies from mesothelioma after exposure to asbestos. Due to the loss of life, wrongful death claims often yield substantial compensation. These lawsuits can be filed by the spouses, children, and other dependents of the deceased.
What Costs Does Mesothelioma Compensation Cover?
The goal of any asbestos lawyer is to maximize the amount of compensation that the victim and their family receive. The final settlement in an asbestos-related mesothelioma case is usually determined by the perceived value of the pain and injuries that a victim has suffered due to exposure to asbestos by the company and quantified in dollars.
While you can use the compensation however you like, most mesothelioma victims use it to cater for expenses including:
Medical treatment
Travel costs associated with treatment
Lost wages
Psychological counseling
Physical therapy
Family financial security
Household expenses
Funeral expenses (if the victim is deceased)
Caregiver fees
The Best Asbestos Lawyers in The U.S
Choosing the right lawyer can make all the difference when it comes to claiming compensation for asbestos-related mesothelioma. In addition to experience and a successful track record, your asbestos lawyer should make you feel comfortable and confident.
Fortunately, the top asbestos law firms listed below have attorneys that are approachable, compassionate, and appreciative of the pain and suffering that you and your family are undergoing. As such, they are happy to handle every aspect of your case so that you can focus your energy on getting better.
1. Cooney and Conway
Cooney & Conway began as a personal injury law company in the center of Chicago in 1958 and has specialized in asbestos lawsuits for more than 40 years. It's highly competent and experienced team of lawyers has won multimillion-dollar lawsuits against some of the world's largest manufacturers of asbestos, including Armstrong and Owens Corning Fiberglas and United States Gypsum.
Thanks to the diligence and expertise of its capable attorneys, the firm has helped its clients collect billions of dollars, including million-dollar settlements in thousands of thousands of instances. According to its website, the firm's success involves cases in northern Illinois where it handles the vast majority of asbestos-related mesothelioma cases.
2. Weitz and Luxenberg
For over 30 years, Weitz and Luxenberg have been at the forefront of asbestos litigation, assisting more than 55,000 families impacted by mesothelioma and other asbestos-related conditions. Thanks to its specialized staff of attorneys, paralegals, and support professionals, the firm handles around 500 asbestos-related claims each year.
Weitz & Luxenberg is ranked in the National Tier 1 category of US News & World Report's Best Law Firms for mass tort litigation and class actions. With an impressive $8.5 billion won in settlements over the course of its history, you'll be hard-pressed to find any law firms that can surpass the reputation of Weitz and Luxenberg.
3. Nemeroff Law
Rick Nemeroff, the founder of Nemeroff Law, began litigating for asbestos victims in the early 1990s. Since then, the firm has grown into a highly capable and dedicated team of attorneys with over 150 years of combined expertise. During its illustrious history, Nemeroff law has helped mesothelioma sufferers and their families recover more than $100 million.
The firm has five offices nationwide, offering legal aid to mesothelioma victims in all 50 states. Nemeroff law also has a glowing track record of securing large settlements, including a $12.6 million award against Owens Corning Fiberglas as well as a $9.25 million verdict against Exxon.
4. Simmons Hanley Conroy
Simmons Hanly Conroy has been serving victims of asbestos-related mesothelioma since its founding in 1999. The firm continues to be a frontrunner in asbestos litigation and has helped over 6000 families receive compensation amounting to $7 billion.
With its experienced staff of over 300 employees, Simmons Hanly Conroy provides dedicated service to clients all over the country who have been affected by mesothelioma. One of its biggest settlements in recent years is the $34 million verdict that it secured for an aging mechanic against Ford Motor Company in 2019.
5. Galiher DeRobertis and Waxman
Galiher DeRobertis and Waxman are without a doubt the foremost asbestos law firm based in the Hawaiian Islands. With its experienced and vibrant team of attorneys, the firm has worked with clients affected by mesothelioma in over 40 states.
The firm has a plethora of litigation resources in its arsenal including a large database of asbestos products and worksites as well as an extensive archive of Navy records. To date, the team of attorneys at Galiher DeRobertis and Waxman has secured more than 250 settlements for its clients and won over $1 billion for asbestos victims.
6. Robert L. Steinberg
The fight against mesothelioma is deeply personal for Robert L. Steinberg given he has lost a loved one to the disease. He appreciates how challenging the process is for patients and their families and has dedicated his career to ensuring they do not become just another statistic. Over the course of his practice, Steinberg and his team have won more than $300 million in settlements for mesothelioma clients all across the U.S.
7. Kazan, McClain, Satterley, and Greenwood
Kazan, McClain, Satterley & Greenwood (Kazan Law) is a nationally renowned asbestos litigation pioneer with a stellar reputation in large stake cases. The firm which was founded in 1974 with an 80-person staff that included 25 highly skilled attorneys, has served thousands of people who have been diagnosed with mesothelioma and other asbestos-related illnesses. They have a wealth of resources and only take on 25 cases each year, which allows them to offer excellent representation to each patient and their family.
8. Bergman Draper Ladenburg
Bergman Draper Ladenburg has been at the forefront of asbestos litigation for over a decade. As a smaller, dedicated law firm, the attorneys have devoted themselves to assisting victims and families struggling with the harsh reality of mesothelioma. The lawyers are renowned for championing the interests of asbestos victims in various bankruptcy proceedings against some of the biggest asbestos manufacturers in the US.
To date, they have won over $700 million in compensation for their clients and continue to work diligently to ensure mesothelioma victims and their families receive the compensation and compassion that they deserve.
When Should I Contact a Mesothelioma Attorney?
Unfortunately, patients of mesothelioma and their families only have a limited period of time to initiate a claim owing to the statutes of limitations. As highlighted earlier, the statute of limitations for mesothelioma lawsuits varies by state, and some are as short as one year from the time of diagnosis. Once the duration stipulated in the statute of limitations elapses, asbestos victims and their families can't file a mesothelioma claim.
The statute of limitations for asbestos claims is complicated and depends on a number of variables. For this reason, it's critical to speak with an expert mesothelioma attorney as soon as you receive your diagnosis so they can determine your options and guide you on how to proceed.
How Long Does It Take For a Mesothelioma Settlement to Be Paid?
Since every case is unique and influenced by different factors, there is no definitive way to tell how long it will take for you to receive compensation for mesothelioma. With that being said, mesothelioma settlements are generally shorter than other cases as claimants are only expected to live for several months or years. If you hire a competent asbestos attorney, they may be able to expedite the process so that you receive financial aid to help you during your cancer battle and beyond.
A Final Word
A mesothelioma diagnosis can be an incredibly painful and harrowing experience not only for patients but also for their families. While no amount of money can substitute for good health, enlisting the services of experienced asbestos attorneys enables victims of mesothelioma to receive reasonable compensation so they can cover expensive treatment costs, keep their households afloat, and secure their families' future.
If you or your loved one has been diagnosed with mesothelioma, contact one of the top asbestos attorneys in the U.S today to help you file a personal injury lawsuit today.
Interested in reading more about Mesothelioma? Read our latest article here.