Avoiding Mistakes When Purchasing Homeowners Insurance
Phil Ganz
/
8 Min Read
/
Jul 14, 2022
When buying home insurance, pricing shouldn't be the overriding factor. It would be best to have a reliable service provider to compensate for your claim during an urgent need. Moreover, making a rash decision could lead to costly mistakes that could leave you regretting your choice.
Read on to understand common mistakes you should avoid when buying insurance coverage for your home.
What's Homeowner's Insurance?
Standard home insurance covers your home against losses and damages to your house and assets.
Usually, the home policy covers the following elements:
Interior damages to the home
Exterior damages
Loss of home assets
Damage to the assets
Injuries within the home
Homeowners' insurance has limitations for coverage depending on the policy and the policyholder's premiums. Thus, some aspects may not qualify for coverage even if they occur within the home. Examples include injuries from poor home maintenance and natural calamities such as earthquakes.
Common Mistakes When Purchasing Homeowners Insurance
When it comes to finding a home insurance provider, you need to shop around for the best offers. You should also know what to avoid for the best results as you shop around.
Homeowners commit the following mistakes when searching for an insurer:
Focusing Solely on the Price
Most homeowners mainly focus on the price without considering what the policy offers. Unfortunately, low cost sometimes means less coverage and more out-of-pocket expenses to pay for what the policy doesn't cover.
Although choosing the lowest price is always tempting, make sure you research the company to see its offers. Check for the company's reputation and years of experience in the industry. Most importantly, enquire how they handle and process insurance claims from their clients.
Watch out for red flags such as;
Claims denial on unclear circumstances
Frequent policy cancellations
Poor customer service
Delay in claims handling
Unsatisfactory offers on claims
You may opt for a price within the middle range as it helps you find a neutral ground to calculate the cost.
Paying for the Highest Coverage
Although it may be tempting to settle for a lower cost when looking for coverage, some homeowners consider the highest coverage without careful consideration. The downside is that you may pay for extra features you don't need or use frequently. Instead, you may plan with higher deductibles and lower premiums. You can save extra cash for emergency use with a lower premium, essential when filing your claims.
Failure To Understand the Insurance Terms
It is essential to understand the terms listed in an insurance policy to choose a policy that gives you adequate coverage for home repair.
For instance, a home policy may offer coverage in two main ways: actual cash value and replacement cost.
An actual cash value only pays for what the item would cost when you make your claim. Therefore, if you were to replace the item with a new one, you would need extra cash to add to what the insurer provides.

On the other hand, a replacement cost policy pays for the value of an item as it would cost at the current market rates. So, if you got compensation under the policy, you would have enough cash to buy a new version of the item.
You can visit the company's website to have detailed information about their services and what policies may be ideal for your case.
Under-insuring Your Households
Most homeowners underestimate the value of their property, only to realize the insurance coverage is inadequate. As a result, it is critical to include personal property coverage for valuable items such as jewelry and stamp collections. If possible, call a property appraiser to help you determine the property's value.
Similarly, it would be best to research the cost of building materials and a detailed inventory of other items in the home. Once you complete a detailed inventory, you can determine whether the coverage is sufficient for your personal belongings.
Another alternative is to prepare a detailed checklist of your household belongings. In the checklist, you can group the items into different categories and store the checklist for future reference if a catastrophic event occurs.
If you give a lower value for your belongings, the insurance company may not pay the total amount of the claim you make.
Settling for an Incorrect Deductible
An insurance policy requires deductible and premiums payments from the homeowner. A premium is a monthly or annual fee you pay your insurer for the coverage you'll receive. On the other hand, a deductible s an expense you pay directly from your pocket when you file a claim.
Generally, a lower deductible means you'll pay higher premiums, while paying higher deductibles means paying lower premiums. As a result, some homeowners prefer to pay lower deductibles to cut their expenses during a catastrophe. Unfortunately, lower deductibles may also translate to higher premiums in the long run.
A good rule of thumb is to set your deductible not too high or too low.
Failure To Understand Exclusions
Insurance companies no longer offer all-risk coverage for their clients. Therefore, it is essential to understand what your policy doesn't cover so that you don't file a wrong claim.
For instance, while a home owner's insurance can cover flooding from a burst pipe within the house, external flooding isn't covered. So, if you experience flooding from a hurricane, storm, sump pump failure, or spring thaw, your home coverage won't help.
If you want additional coverage for flooding, you may need a standalone flooding policy for all types of external floods. Luckily, insurance providers now write policy exclusions in the policy document. That aside, the best approach is to ask your insurance agent about exclusions and how you would address them.
Purchasing Insurance Coverage for the Wrong Occupancy
Insurers value occupancy risks and assign different costs to a policy depending on the occupancy. You may lose your claim if your policy doesn't match the legal requirement for home occupancy.
For instance, your insurance policy may differ from a fully occupied home if you own a home where nobody lives. On the other hand, your landlord insurance policy may not cover the losses your tenants incur if you own rental property. Instead, your tenants should have individual insurance coverage for their assets.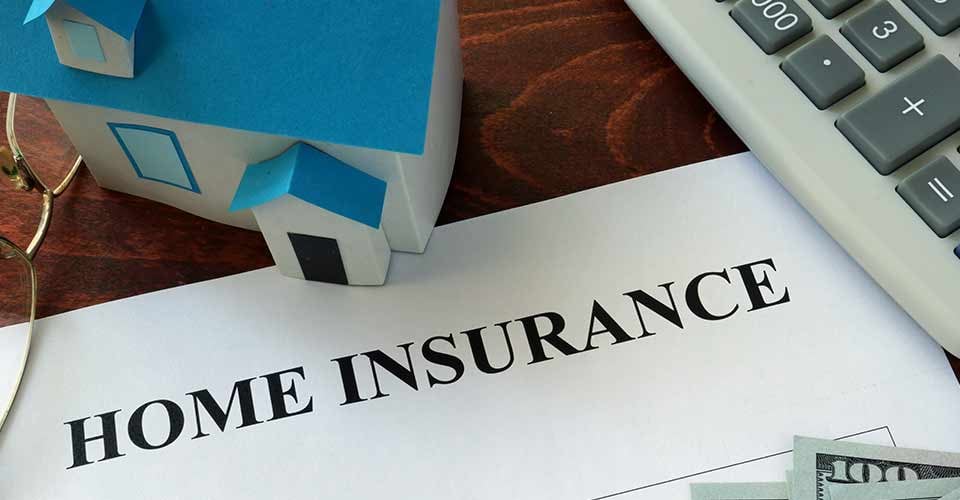 Failure To Update Your Insurance Coverage
Over time, you may make considerable renovations and improvements which surpass your initial coverage. Inform your insurer of additional coverage or discounted premiums whenever you make such significant changes.
For instance, buying new possessions or having additional children may require additional coverage on your home. On the other hand, installing an alarm may mean a lower risk of insecurity and discounted premiums.
Eventually, you'll save on costs if you only file a claim to replace lost or damaged items if you disclose your new achievements.
Having Different Companies for Home and Auto Insurance
Not every homeowner has a vehicle, but it pays to have your car and home insured under one company if you have both. Usually, companies provide discounts for clients who merge their valuable property under one roof. In addition, if you're looking for additional coverage for your pets and other valuable possessions, you can customize your policy to accommodate your unique needs.
Moreover, combining valuables under one insurer ensures you save on costs by paying for one premium if you have related occurrences. For instance, if a hailstorm simultaneously damages your car and home, a single deductible caters to both incidences.
Having one insurer for your items also offers convenience during your claims as you wouldn't have to deal with multiple insurance providers. If you're keen on saving time, bundling your policies under one company also helps you save on time by paying your premiums in one office.
Not Understanding Coverage of Your Dwelling Needs
Dwelling coverage offers physical structure protection for your home. These include damage from falling objects or any risks that may affect the walls, frames, or roof structure.
When looking for an insurer, you should have a precise estimate of the home value and how much it would cost to rebuild. Most homeowners underestimate their coverage needs only to find their claim is insufficient to rebuild the house after damage.
It is also critical to review the home value when renewing your insurance coverage. If you recently moved to a new home, you can hire a valuer or surveyor to help you calculate an estimate. Similarly, include it when calculating the home value if you have a built-in house extension.
Working Without an Agent
Getting the right insurance provider for your home needs is tedious, especially if you haven't insured your property before. Unfortunately, some homeowners bypass insurance agents and approach insurers directly without conducting proper research. The downside of working without an insurance agent is that you have nobody to consult even when you make a mistake.
Insurance agents bridge the gap by providing handy tips and reliable information about home insurance. As a requirement, by different state laws, they hold valid practicing licenses and professional knowledge of the insurance market. Agents also come in handy when comparing the costs and features of various homeownership policies.
Failure To Understand Your Potential Risks
Natural calamities such as thunder, floods, landslides, and hurricanes pose a considerable threat to every homeowner. You should understand if your home location is prone to such risks when looking for insurance coverage. Even if you live in a low-risk zone, a clear understanding of the possible risks such as floods helps you include standalone flooding coverage for your home.
Not Asking the Relevant Questions
Insurance policies contain clauses, terms, and conditions that require a deeper understanding. You may assume an important aspect is part of your policy while it is not.
The easiest way to understand your policy is to ask questions from your service provider. Please speak to an agent and let them help you make the right decision.
The following questions will also help you in your decision making:
What does the policy cover?
What's not covered in the policy?
How do they handle claims?
How do you file a claim?
What are the limits to your coverage?
Will you get any discounts on your policy?
Can you bundle your policies under one company?
Do you need additional coverage for your home?
Assuming You Qualify for Accidental Damage Cover
Accidental damage occurs when someone unintentionally causes damage to your house or items within the home. Common accidental damages include;
I am dropping a flower vase
A stray golf ball is hitting your windowpane
I am spilling corrosive paint over the carpet
Flooding from an overflowing bathtub
Most homeowners insurance policies do not automatically include accidental coverage. As a result, if you'll need compensation for accidental damages, you may need additional coverage in your home insurance policy.
Even then, accidental coverage has limits, hence will not cover intentional damages, poor artistry, wear, and tear, or normal deterioration.
If you're lucky to have accidental coverage as a standard item in your policy, it will be limited to a few items, including;
Toilets
Bathtubs
Fixed glass surfaces
Underground pipes
Cables
The best solution to misconceptions about accidental damages is to read the policy conditions to understand your coverage limits.
Failure to Answer Insurance Questions Correctly
When applying for homeowners insurance, you'll be required to answer the relevant questions in your application form.
During the underwriting process, your insurer will review your questions to determine your risk level, coverage needs, and the premiums you should pay. For instance, the company may wish to know if you have an alarm system and the type of locks you use on your door.
If the company discovers you misinterpreted or gave false information, you may miss out on your claim. In some instances, the company may cancel your policy altogether.
An excellent way to overcome the barrier is to review and check that you provide the correct information before signing the contract.
Neglecting Home Renovation Duties
Home insurance only covers unexpected events happening beyond your control. Renovation and routine maintenance is the home owner's duty.
So, before you apply for home insurance, make sure to renovate leaking pipes, old tiles, clogged tiles, and many more. If the company inspects your home and finds it in poor condition, it may reject your claims for compensation until you finish the repair works.
Additionally, you have good insurance coverage for your visitors against injuries. For instance, let's say you have a rusty rail supporting your staircase. The insurance may not grant your claim if your visitor accidentally falls from the staircase due to broken rail support. The company will assume you failed to repair and keep your home in a safe condition.
Failure To Ask for Discounts
Most people are shy about asking for discounts, probably for fear of negative perceptions from the insurance company. However, you could be shocked at the enormous savings you could make from insurance discounts. Typical insurance discounts for homeowners are available when installing high-tech equipment such as anti-theft devices, fire alarms, and state-of-the-art electrical systems.
Ignoring Sewer Backup Coverage
Most homeowners insurance does not include coverage from losses during a sewer backup. As a result, homeowners face a greater risk of the sewer retreating to the home if a flood occurs outdoors. For this reason, if your insurer provides coverage for blocked sewers, make sure to include it in your application.
Settling for the Minimum Liability Coverage
Most homeowners insurance policies have minimum liability coverage of $100,000, sufficient for some homes. That doesn't mean you should stick to the minimum coverage either. If you have significant risks within your home, increasing your coverage beyond the minimum pays off.
There's no legal limit describing the amount of coverage you should have. It all depends on your unique needs as a homeowner.
Conclusion
Insurance coverage is a must-have for every homeowner. While it is necessary to have your home insured, not having the correct information can lead to costly mistakes in the long run. Moreover, insurance policies vary across various companies, so making assumptions about your coverage may be risky.
Therefore, it pays to read and understand the product information on the policy document before signing the contract. If something is still unclear, you can talk to an insurance agent or the company's customer care representatives.