Covering All Bases with Escrow
Phil Ganz
/
4 Min Read
/
Apr 05, 2022
Escrow is a reliable transaction method for people looking to buy a house or real estate property. It is a good thing for everyone involved and is checked on by multiple people to make sure both parties are satisfied and everybody's happy before the money changes hands. This guide will help you avoid mistakes that might cause you trouble in the long run.
(Mar 25, 2023)
Understanding the escrow process
When buying a home, the buyer and seller often choose an escrow company to help handle the purchase. Usually, the agent will suggest a few escrow companies in the area and then let the buyer and seller decide which one is best for them.
An escrow officer is typically representative of an escrow firm or title company. This person's job is to hold all documents related to the purchase price, transfer taxes, insurance, and other fees associated with purchasing a home to ensure that both parties receive their money and property as agreed upon.
Everyone involved in the escrow process — including sellers, buyers, and escrow officers— should be fully aware of their rights, responsibilities, and expected outcomes of the transaction to ensure it goes smoothly. But today, we are all about you, the buyer.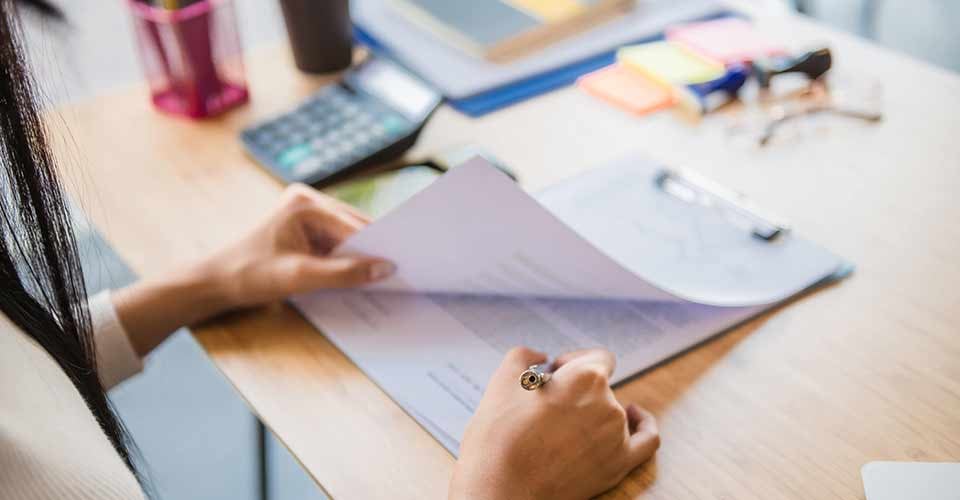 Tips for Getting through Escrow with Success
Get an independent escrow holder
Your agent may have an escrow account at their title company, but it's better to use an independent company. The independent company isn't as likely to have a vested interest in getting the deal done (or in getting your business in the future), so it might be more likely to stand up to any problems that arise.
When choosing an escrow service, ensure that the escrow provides crisis mediation to assist with buyer/seller disputes. The best escrows also offer arbitration services should the dispute not be resolved in mediation.
Make introductions
If you're new to escrow, introduce yourself to the escrow officer early on. You'll get a sense of what kind of person they are, and they'll have an opportunity to explain how their operation works. This information can help you make informed decisions and avoid unpleasant surprises later.
Specify contingencies
An ideal contract for you should have contingencies that allow you to get out of the deal if you don't like the inspection reports or get a legit title from the seller. These contingencies should also state that you won't owe anything to anyone if you do get out of the deal. The escrow officer is obliged to follow these instructions.
Covering Your Bases
It's easy to get caught up in the excitement surrounding the purchase of a new home. After all, this is one of the biggest financial transactions you'll make in your life. But there are still some things you need to do before the closing date on your new home.
Know your closing costs
Tallying up closing costs and putting them into escrow is one of the main functions of an escrow company or attorney. Find out your estimated mortgage closing costs before you start looking for a property so you can avoid falling in love with something that ends up being more than you can afford.
When you're buying a home, a significant percentage of your total costs will be closing costs and prepaid items — money that goes toward the purchase itself instead of the mortgage. The following are common real estate transaction closing costs: repairs, inspections, home insurance, recording fees, and escrow fees.
Request the preliminary report
A preliminary report is issued when an escrow account is opened. It lists current property owners and any money claims against them (such as mortgages, unpaid taxes, and judgments). You should request a copy of this report at closing and review it for accuracy.
Here's what it says and how you should react:
The owner's name and address - This is the person or company currently holding title to the property. Verify this information with a phone call or visit to the county assessor's office. Ensure that the current owner has clear title to the property; an owner who has only a life estate (meaning they own it for their lifetime, but someone else inherits it after they die) cannot sell you clear title to the property.

The property description - This usually includes a parcel number — a kind of identification number assigned by your county assessor's office — and a legal description of the property, which may include street names and lot numbers in addition to measurements such as width and length. Some property descriptions are so complicated that they resemble algebra homework!

The date of recording - Also referred to as the date of creation is when the title was officially transferred from one party to another. If this date is more than five years old, be especially careful about any money claims (such as mortgages) against the property.
The report also lists restrictions on the property, conditions of title, encumbrance, covenants, regulations (CC&R's), and other items that could affect your purchase. Check the adjustment section carefully to ensure that all monetary amounts are correct.
If there are adjustments for taxes, interest, or other items, they should be negotiated with the seller before approval of this report. Before you make an offer on a home, you might want to get your lawyer to review the preliminary information.
Review the closing disclosure
The deed is an important document during the escrow closing process. However, there is an even more critical paper, the TRID Closing Disclosure, that the escrow officer issues on closing day. It records all amounts of money that have gone to the escrow to purchase the home.
The Truth in Lending Act (TILA) and Real Estate Settlement Procedures Act (RESPA) are two laws passed by Congress to ensure that homeowners are not taken advantage of when purchasing homes. One of their requirements is to disclose to a borrower how much money was paid out of their own funds and how much was paid out of the lender's funds. The form used for this disclosure is the "TRID Form Escrow Disclosures."
The purpose of the form is to show which payments have been made by the buyer and which payments have been made by the seller. As a result, it has information regarding every payment made throughout the entire transaction process.
It makes it easier for you to review your expenses and ensure that nothing has been forgotten or overlooked during the closing process. It also helps you organize your personal finances and taxes more easily after the purchase is complete.
In summation
The escrow process can be a long and frustrating one, but it's important to remember that you will reach your goal in the end. And once you do, you'll be well on your way to beginning a new life in your dream home.
Interested in learning about becoming a resident in Florida or moving there? Read more.