December 2023: Real Estate News on What's to Come
Phil Ganz
/
4 Min Read
/
Dec 02, 2021
Located in the center of historic downtown Plymouth, this is a small owner-operated bistro-style restaurant that serves contemporary American cuisine with a southern flair with bold flavors served with genuine hospitality.
I've got to say, I absolutely love this place. I started the meal with the Warm Carolina Pimento Cheese dip with a baguette. This was unbelievable…the pimento cheese was on point and the bread was the perfect size. They do a great job of making everything proportionate, as a lot of times you finish the cheese and still have a loaf of bread. I went with the bowl of she-crab soup next. The crab was so fresh and had a ton of flavor. I'm a huge clam chowder fan, but this was the best seafood soup I've had in my life. It was very balanced, creamy, and had lots of fresh flavors. You know something is good when you want an unlimited quantity of it, and this soup falls into this category. I had to dive into the Brussel sprouts next which had a nice, southern vibe to it. I threw some pimento cheese on there and it was so good because they were perfectly cooked. The sauce added flavor, so it didn't taste like General Tso's Chicken!
My wife went with the Butternut Squash Ravioli with honey balsamic drizzle. She let me try a bite and I low-key wished I ordered this as well. I was hoping she would go to the bathroom so I could steal more bites, but it was consumed much faster before a miracle could happen. You know it's good when you don't want to share. It was so good my wife was treating me like a bad date. I went with the Lobster Pappardelle for my entrée. This is hands down the best pasta dish I've ever had. The cheese to pasta ratio was perfect, and honestly, the lobster was an added bonus (and they give a good amount of Lobster)!
I know more expensive restaurants, but I don't know better restaurants, and I didn't even have dessert! The restaurant doesn't have a lot of tables, which is a big advantage to cook for a smaller amount of people. This restaurant is a step above (big step) pretty much anything else. The service was spectacular and everything was a legit homerun. You need a reservation, so don't even think about walking in without one. I'd say this is the best of Plymouth, but honestly, it's better than anything in Boston, too. FoodiePhil gives Cork + Table an 8.9 – they killed it!!
Where should I go next?! Send me your recommendations!

In this week's newsletter, we would like to discuss how home sales fared in October as well as focusing in on three things to look out for in the market in the coming months based on an article from Realtor Magazine:
1. October Home Sales
2. Unsold Homes
3. Increasing Affordability Challenges
1. October Home Sales
October home sales saw an increase of 0.8% in October compared to September, however, sales are down by 5.8% compared to this time last year, according to realtor.com. Existing home sales include single-family homes, townhouses, condos, and co-ops. Although inventory remains low and interest rates are starting to rise, there is still a large demand for home buying. With the uncertainty of COVID-19 looming, we feel that home sales will continue to stay where they are,
and if anything, could even rise, due to remote work still being the new normal. With people working remote, prospective home buyers are now looking for a place to settle down for the next 10 years or longer, and the one thing that doesn't need to be considered is the commute to work. Prospective home buyers are not only looking for a nice place to settle down and raise a family, but also a home where the value can increase over time. Many buyers are looking for that area that is up and coming before it's labeled up and coming, and that is typically far away from a metropolitan area. Having a great return on your investment is very important.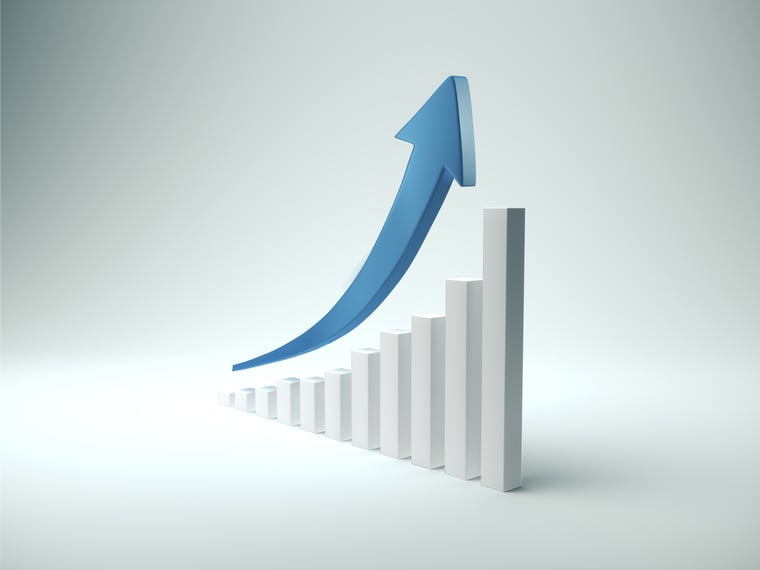 2. Unsold Homes
The inventory for unsold homes fell by 12% in October, compared to the previous year. With buyers already dealing with a low inventory, this doesn't make things any easier! Although the inventory is low, this is not derailing prospective homebuyers from seeing what is out there. Even with increasing rates, there are more people looking for a new home than ever. With the holiday season upon us, many people focus on holiday gifts, but in many parts of the country, the one gift that is on people's holiday list is a new home. Although there are many factors that are not working in the buyer's favor, we can't say the same when it comes to the sellers. As a buyer, please keep in mind that the seller is in the driver's seat if you make a move. Sellers have the power to sell on their terms and buyers are more likely to work with them if they can be somewhat flexible with the home selling process.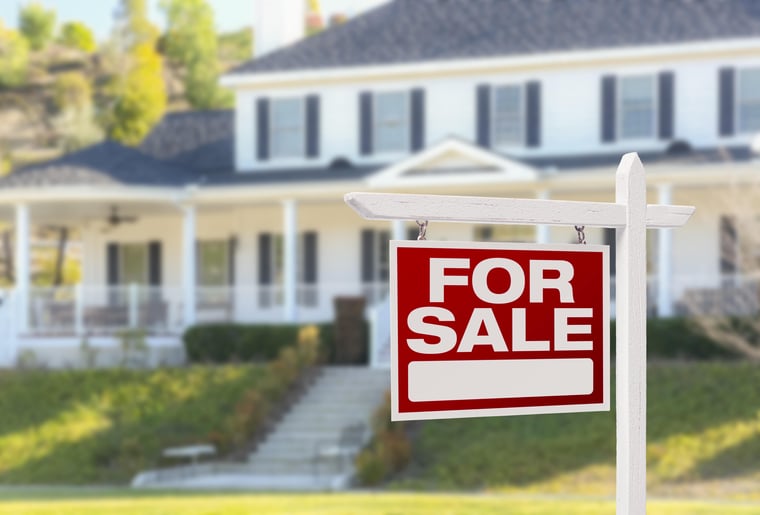 3. Increasing Affordability Challenges
As we have mentioned above, buyers are experiencing many difficulties in the housing market. Whether it's the low inventory or high rates, the increase in prices could be the biggest factor in the homebuying process. In the last year, we have seen rates fall, but with that has come an increase in prices. Since there are so many buyers compared to homes in the market, prospective homebuyers are now getting into bidding wars for the houses that they wish to purchase. With the increased competition, this is driving the costs of homes up. Like most things, when the supply is low and the demand is high, the prices typically get a little out of control. As a seller, this totally works to your advantage, but as a buyer, it's something that you must anticipate happening. If you are putting an offer in above the asking price, you have to consider if this investment will be worth it in the long run.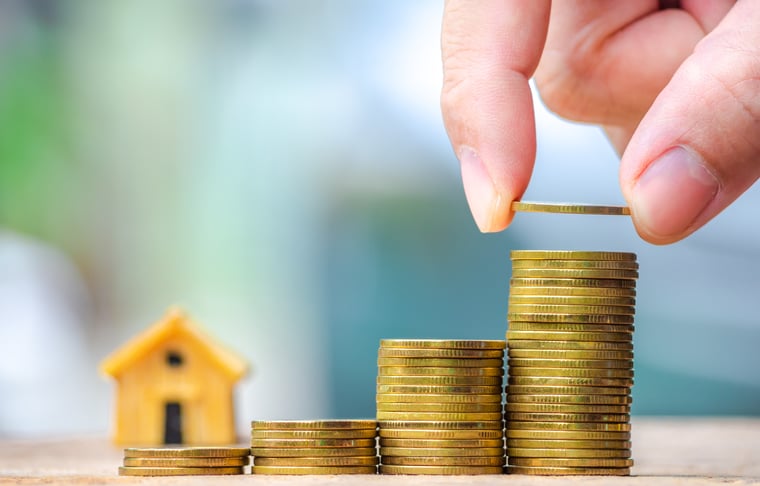 Let's Get You Featured on:

There are many factors to consider when getting into the home-buying process. It's best to evaluate all options and to really make sure that now is the right time to buy a home. If you're only focused on the purchase price and interest rate, you're simply not ready to buy and need to evaluate more to make sure you are not wasting your own time. If you plan on expanding your family, do consider getting a home larger than you originally thought as it will pay dividends in the long run! If you would like to take part in a short interview for our next newsletter/blog please click here.
Are you a realtor, attorney, financial advisor, etc. looking to promote your services for FREE? Sign up here to be published on our website and get the chance to be featured in top publications such as The Wall Street Journal and Business Insider.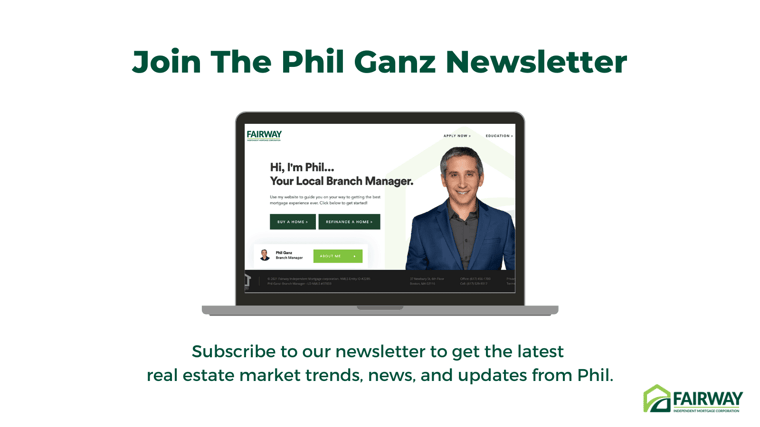 To learn more about the real estate market, check out our weekly newsletter where we talk about food, real estate, and mortgages! Got a question? Contact me today to chat with a financial advisor or discuss your next steps.