Did you Know That There is More Than One VA Loan Option?
Phil Ganz
/
4 Min Read
/
Jul 14, 2022
This week, I had the pleasure of dining at the Coco Plum Place – Coffee & Juice Bar. This vegan-friendly spot specializes in breakfast items, specifically pastries, wraps, smoothie bowls, and fresh pressed juices. On top of all this, they have an excellent retail store where you can purchase handmade furniture from Bali, clothing, kitchen items, and even great gifts for friends and family. It's a one-stop shop.
(Mar 26, 2023)
I went with a pretty basic breakfast and started things off with an iced coffee and the vegan breakfast burrito. The breakfast burrito came with sauteed tofu, vegan sausage, and non-dairy cheese wrapped in a tortilla. The breakfast burrito was terrific, and the tortilla was perfectly wrapped. I had to put a lot of hot sauce on this to spice it up, but it was delicious! To wrap up, I tried out the lemon tart, which was incredible! I felt great and healthy after eating breakfast at Coco Plum and would highly recommend this to others. FoodiePhil rates this a solid 7.3, and I can't wait to go back!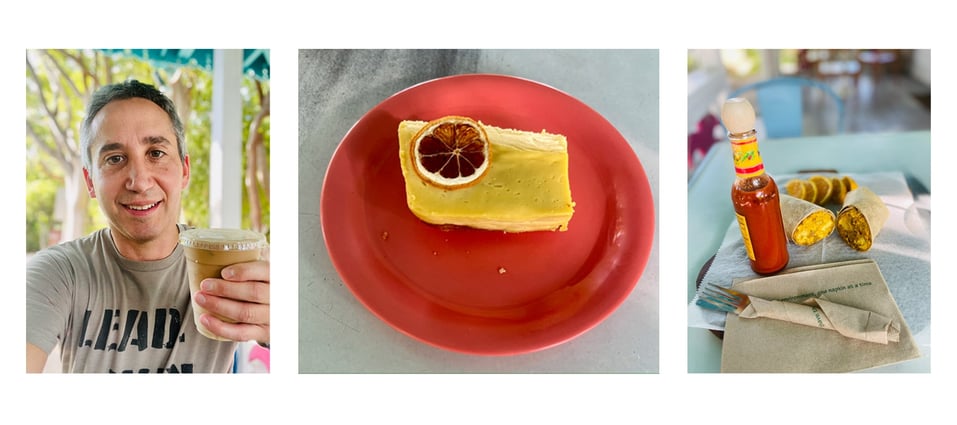 Send me your recommendations!
In this week's newsletter, we are going to discuss the benefits of getting a VA Home Loan. VA loans are available through a loan program established by the United States Department of Veteran Affairs. With VA loans, active service members, veterans, and their surviving spouses can purchase homes with no mortgage insurance, little to no down payment, and competitive interest rates. We will discuss three critical aspects regarding VA loans.
Certificate of Eligibility
VA Loan Requirements
1. The Different Types of VA Loans
Many are unaware that there are different types of VA loans, and we will discuss the different types. First, there is a VA-Backed Purchase Loan. Financial institutions offer these. If you submit the required documents and plan to live in the purchased property, you can obtain a VA-backed purchase loan. This loan has fewer closing charges, better terms and rates, no down payment, and no pre-payment penalties. It almost sounds too good to be true! There is also a Native American Direct Loan (NADL). Suppose you are a veteran as well as a Native American. This loan allows you to build, buy, renovate, or expand a property on federal trust land, which is typically a Native American reservation. This loan also offers refinance options. Cash-out refinance VA loans are also an option, allowing you to take money against your home's equity. You can use this money to either refinance your current mortgage or for other expenses, such as renovations, traveling, or whatever else you need the money for.
2. Certificate of Eligibility
One essential aspect of getting approved for a VA loan is providing your Certificate of Eligibility (COE). This document shows your lender that you're eligible for VA home loans. To get this certificate, you must demonstrate proof of service, depending on whether you're a veteran, a surviving spouse, or an active-duty military member. If you are a veteran, you must submit the DD-214 Form, a certificate verifying your military discharge. You can request this through the eVetRecs filing system. Active duty members will submit a statement of service for the VA loan program application, signed by an adjunct, unit commander, or personnel officer. You will also need a statement of service for current National Guardsman or reserve members. For discharged members of the National Guard, Form NGB-22 is required, or a record of service and report of operation. Surviving spouses can obtain a COE if you have your spouse's marriage license, death certificate, and DD-214. As you can see, the Form will depend on the type of military and whether you are active or a veteran.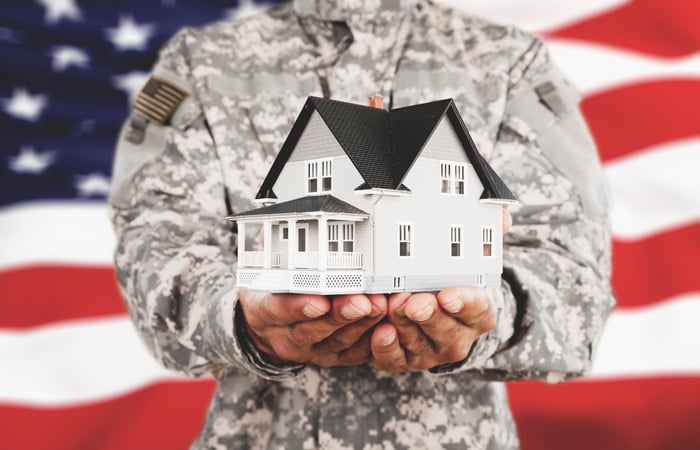 3. VA Loan Requirements
There are many eligibility requirements for a VA loan, one being the property type. Manufactured homes and condos, for instance, are not offered by all VA-approved lenders. The home must be your primary residence within 60 days of purchase. VA loans cannot be used for investment properties or vacation homes but to purchase a one-to-four multi-family home if used as the primary residence. Regarding credit scores, the VA doesn't set a specific minimum credit score for their loans, which varies depending on the lender. Most borrowers who get VA loans need to pay a funding fee. It ranges from 2.3 - 3.6% of your mortgage loan amount. This fee is generally determined by the size of your down payment, your type of service, whether you're refinancing or buying the property, or whether it's the first time you're getting the loan. However, remember that veterans who receive disability benefits, Purple Heart recipients who serve in an active-duty capacity, and surviving spouses are exempted from funding fees. And fortunately, for those who don't fall in this category, this fee can be rolled into their mortgage if they don't have the money upfront.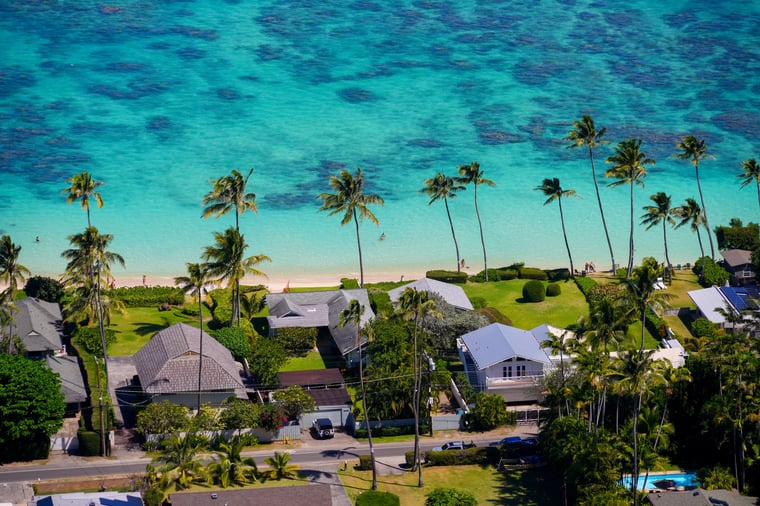 VA home loans are a fantastic option for those who qualify. You do not have to put in a hefty down payment, interest rates are much better, and it will save you money at the end of the day. The Dept of Veteran Affairs has made this an excellent process for those who qualify. If you're considering taking advantage of the VA home loan, please reach out today!
Interested in learning about becoming a resident in Florida or moving there? Read more.
---
We Want to Help You Buy Your Home Efficiently!
Get a $100 Amazon Gift Card When Fully Approved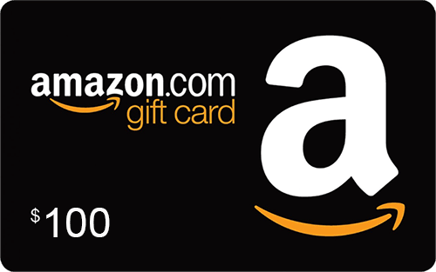 ---
Become a World's Most Trusted Realtor:

There are many factors to consider when getting into the home-buying process. It's best to evaluate all options and to really make sure that now is the right time to buy a home. If you're only focused on the purchase price and interest rate, you're simply not ready to buy and need to evaluate more to make sure you are not wasting your own time. If you plan on expanding your family, do consider getting a home larger than you originally thought as it will pay dividends in the long run! If you would like to take part in a short interview for our next newsletter/blog please click here.
Are you a realtor, attorney, financial advisor, etc. looking to promote your services for FREE? Sign up here to be published on our website and get the chance to be featured in top publications such as The Wall Street Journal and Business Insider.
To learn more about the real estate market, check out our weekly newsletter where we talk about food, real estate, and mortgages! Got a question? Contact me today to chat with a financial advisor or discuss your next steps.