Fannie Mae: 2023 COVID Guidelines
Phil Ganz
/
4 Min Read
/
Feb 08, 2022
Are you looking forward to owning a property? You shouldn't be surprised if your usual mortgage financier welcomes you with a set of lending rules for the new year.
The truth is; the COVID-19 global epidemic took its toll on critical sectors, including the housing market. As a result, Fannie Mae, a key government regulator, stepped in to cushion lenders and borrowers against unforeseen effects.
(Mar 30, 2023)
In the new guidelines released in 2022, mortgage lenders and borrowers will witness remarkable changes in the mortgages sector.
Here, we examine Fannie Mae's guidelines that will likely affect your mortgage in 2022.
Verification of Self-employment
The employment verification policy became effective for all loan applications received from April 14, 2020, and will remain in effect until the issuance of further guidelines.
Under the new standards, if you apply for a mortgage, the lender will verify the existence of your enterprise no later than 120 days before your notification date.
Not only that, but your lender must also ascertain your business is indeed existing and operating. Verification of your business operations should occur within 20 days of your loan notification.
Four Ways Lenders Confirm Your Business Operation:
You have proof of ongoing operations, including signed contracts and invoices,

You have recent receipts obtained from delivered contracts or sales,

A phone call, physical inspection, or any other means by the lender that your business is functioning,

An active website showcasing your activities and services.
Suspension of Bulk Transactions
Before the outbreak of the COVID-19 pandemic, Fannie Mae allowed bulk delivery transactions for lenders under the guidance of a bulk framework.
Thus, you could obtain multiple loans from the same lender on single assets and willfully swap new property to act as collateral to existing loans.
But effective May 5, 2020, Fannie Mae suspended the sale of bulk loan transactions until the issuance of further directives.
Sale of Loans Dating Six Months and Below
The outbreak of COVID-19 affected the economic gains of borrowers and inhibited their repayment abilities. As a result, loans increased uncertainty and risks, especially before lenders sold to Fannie Mae.
Effective May 5, 2020, Fannie Mae will only purchase flow basis loans if not more than six months old. The changes will remain active until when Fannie Mae will redirect otherwise.
However, if you have a home renovation loan, you will remain exempt from the new guideline, allowing up to 12 months delivery if it bears a unique code labeled as '279'.
To determine the correct age of your loan, Fannie Mae will employ the following criteria;
Whole Loans - The age countdown for all loans begins from the first payment date to the date of reception at Fannie Mae.

MBS Loans - The countdown begins from the first payment date to the loan pool issuance date.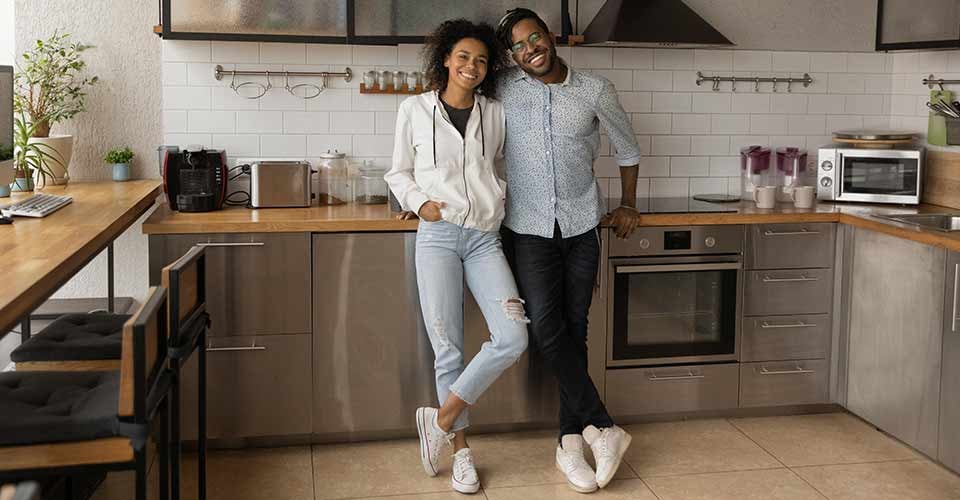 Temporary Eligibility Requirements for Loan Purchase and Refinancing
Temporary requirements became effective starting June 2, 2020, and will remain until further directives. The new directives require a lender to seek additional documentation to highlight and confirm your credit standing.
Under the new requirements, lenders have to review all credit reports from your reference bureaus to determine the payment status of each loan. Further, the new guidelines require lenders to verify if you are current on all outstanding loans.
Lenders' due diligence should cover your co-signed loans and other mortgages with no direct affiliation to the current loans.
Lenders may use the following to exercise due diligence on your mortgage:
A payoff statement if you refinanced a mortgage.
History of payment transactions from your financier.
Your recent account statements for the mortgage repayment.
Reprieve for Missed Payments
If you default your payments for whatever reason, the new temporary guidelines have an easy reprieve.
You can still qualify for a mortgage having fulfilled any of the requirements below;
Reinstatement - The new guidelines offer you a reinstatement of your credit history after settling outstanding debts. You'll then have a clean record, allowing you to apply for another mortgage.

Loss Mitigation - You can enter an agreement with a mortgage lender to help you cut down extra costs of mortgages if you cannot pay. However, like due diligence, the financier should verify that you made three consecutive repayments as part of the loss mitigation arrangement.
Borrowing on Self-Employment Income
Starting June 2, 2020, Fannie Mae required self-employed borrowers to provide extra scrutiny and income verification documentation.
For instance, lenders would require you to submit audited or unaudited income statements showing your business, records-including earnings, net income, and expenses. You would provide three months of your account depositories without audited financial statements.
In addition, lenders would assess your business operations, paying attention to your income and business stability. If you had insufficient net income, you would still get a loan if your financier lowered your qualifying income.
But in the new guidelines, self-employed applicants have a reason to smile. All the pre-existing requirements for self-employed individuals remain retired for all loans in process. The changes also cover new loans beginning February 2, 2022. Learn more about determining income here.
Flexibility on Appraisal Reports
Lenders rely on detailed appraisal reports to make informed choices when drafting underwriting paperwork. An appraisal report also helps determine a property's actual value and marketability before mortgage advancement.
Beginning March 31, 2021, Fannie Mae launched a flexible appraisal system allowing an alternative to the traditional appraisal previously used. As a result, they will accept desktop or externally-inspected appraisal reports, depending on the purpose of your mortgage.
In addition, appraisal flexibility options will go hand in hand with other lender variances, depending on the purpose of the mortgage.
Flexibility on Completion Reports
Previously, you would submit a dully-filled completion report as evidence that your appraisal report was complete. But from March 31, 2021, Fannie Mae will now accept a signed letter if you can't complete the form due to COVID-related issues.
Completion Certificates for New Construction
If you had a newly completed project but did not submit an appraisal report or a completion form, you could use a certification of completion. However, the certificate of completion only applied where COVID-related issues hindered the submission of the certificate.
The guideline remains retired until further notice since March 31, 2021.
Other retired guidelines;
Verbal verification of employment status.
Power to use an attorney.
Modification of documentations age.
Home-style renovations.
Employment validation service.
Fannie Mae Guidelines: In Summary
If you are a prospective buyer, a mortgage is probably one of the ways you'll finance your dream home.
However, Fannie Mae has new guidelines for borrowers and mortgage financiers, following the COVID-19 spree.
Having an explicit knowledge of the 2022 guidelines will help you understand the current mortgage market and approach your lender with reasonable expectations.
Contact Fannie Mae for queries on the new guidelines. Read more about Fannie Mae's guidelines here.