Florida Museum of Photographic Arts: Showcasing Vibrant Collections
Phil Ganz
/
4 Min Read
/
Mar 12, 2022
The museum allows visitors to explore this collection in-depth and helps them learn about contemporary approaches to artistic expression through film screenings, workshops, lectures, and other types of programming.
Having an art museum in a city has been proven to improve the local economy and boost tourism. The FMoPA is doing just that in the town of Tampa, FL bringing art and beauty to one of Florida's gorgeous cities. Through its rotating exhibitions, the museum has become a cultural hub in Florida, with many other museums across the state jealous of its immense success.
This article will walk you through essential and interesting things you need to know about the Florida Museum of Photographic Arts. So read on to discover more.
What's in There?
The Florida Museum of Photographic Arts' mission is to advance, promote, and preserve photographic art. As one of the finest museums in America devoted exclusively to photography, it provides a forum for exhibiting works by both historical and contemporary photographers while engaging audiences with innovative educational programs.
The collection includes works from diverse locales throughout Central and South America, China, Cambodia, Italy, Greece, European countries, and other countries across the world. Generally, the vibrant collections include black-and-white photography, color photography, and digital imaging.
If you're like most people, you may have wondered what makes the Florida Museum of Photographic arts so appealing. With artistic visions, cultural artifacts, and educational displays, it's no wonder this museum is one of the favorite places to visit in the Sunshine State. FMoPA also describes itself as the only museum in North America dedicated to presenting photography as an art form and a home to exhibitions featuring some of today's most renowned photographers from around the world.
The Floridian museum is home to an impressive collection of spectacular photographs by over 100 artists, ranging from popular artistic pioneers such as Harold Edgerton and Len Prince to contemporary icons like Dorothea Lange and Judy Dater. Housed in a striking building designed to give off a retro-futuristic vibe, FMoPA hosts exhibitions throughout its galleries and puts on programs like artist lectures, workshops for children and adults, family nights, and poetry readings.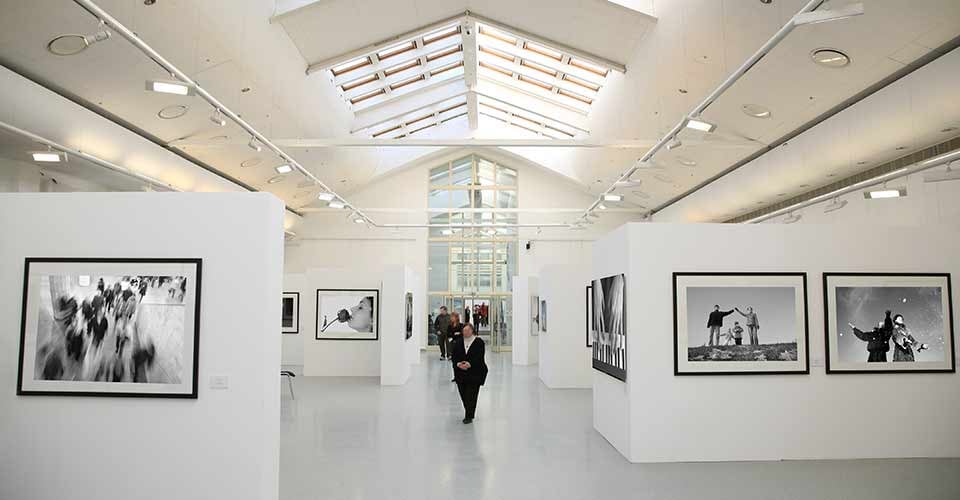 Reasons to Visit the Florida Museum of Photographic Arts
The Florida Museum of Photographic Arts is a great place to visit because it showcases many different collections from local and national artists. You can discover art, culture, and entertainment in one convenient location. Additionally, there are many temporary exhibitions throughout the year, which change every few months. It's never boring! When guests walk into its recently renovated interior, they are greeted with an open space that creates an interactive experience for every visitor.
Below are more intriguing reasons why you should stop by the Florida Museum of Photographic Arts on your next trip to the Sunshine State:
Outstanding Presentation
The Florida Museum of Photographic Arts offers outstanding programs, exhibits, and installations. Their gallery offers so much for guests to enjoy that it can be hard to figure out where to start. From current exhibitions to art classes and workshops, FMoPA provides a diverse array of ways for people to explore and experience photography as an art form.
Interaction with Artwork
Artwork is interactive; it's meant to be engaged with, not simply be looked at. When you walk into The Florida Museum of Photographic Arts, there's a sense that photography is not merely an art form. It's a visual representation of memories reflected in every photograph on display. In other words, walking into FMoPA is like gaining a sense of what it is like to live in another part of the world, be inspired by art that pushes beyond boundaries, and travel back in time to relive historical events.
Easy Accessibility
The museum is easily accessible, with plenty of parking available near its entrances. For an extra small fee, you can even use a valet service to park your car while you're inside exploring its collections. This can be especially useful if you don't want to worry about finding a spot or getting back out on busy streets later.
Stylish Venue
With its prime location in Tampa, FL, The Florida Museum of Photographic Arts provides a very stylish venue for all art lovers, especially those interested in photography. The platform is an art gallery in its own right, with long lines of works from established and up-and-coming photographers.
Relaxed Atmosphere
If you want to ease your mind and relax, then head over to The Florida Museum of Photographic Arts. The museum has a very relaxed atmosphere for both visitors and staff. It's an open space that is colorful and airy. There are benches scattered throughout so visitors can sit down to take in their surroundings. This makes it easier to go with friends or family to explore or check out artistic exhibitions.
Fun for all Ages
Children and adults alike have plenty to explore here, from hands-on art projects to gallery exhibitions. Whether you're looking for an educational visit with your kids or a place to reconnect with your artistic side, you'll find it at FMoPA. Visitors can also create their unique works of art using state-of-the-art digital cameras and laptops.
Their collection is always on display so that everyone can share in their enthusiasm for photography. They also offer opportunities to learn about and use different types of equipment. Whether you're an aspiring shutterbug or just looking to add a new skill to your repertoire, they have something for everyone.
Conclusion
In the past few years, the Florida Museum of Photographic Arts has grown from its humble beginnings to become one of Florida's most vibrant and active museums. It hosts year-round exhibitions, workshops, and educational programs that cater to all ages and skills levels. You can interact with over 3,000 photographs from its vibrant collections as well as other private and public archives around the world.
The museum provides you with an amazing experience through beautiful imagery and interactive learning opportunities. Whether you're a photography aficionado or new to the art form, FMoPA is sure to delight you with its impressive collection and innovative programming.
Interested in learning about becoming a resident in Florida or moving there? Read more.