Fueled by Fun at Florida's Route 7 Adrenaline Warehouse
Phil Ganz
/
4 Min Read
/
Apr 17, 2022
There's nothing like an adrenaline rush to make you feel alive. And there are few places better to get one than Florida's Route 7 Adrenaline Warehouse.
Located in Rockledge, FL, the Route 7 Adrenaline Warehouse is a collection of fun activities for people of all ages. It has everything from indoor go-kart racing to laser tag.
(Mar 26, 2023)
If you're looking to get the blood pumping, there's no better place than the Route 7 Adrenaline Warehouse.
History
It all started six years ago when Kevin and Lori Saltsman came up with the idea to build an iconic entertainment center. They wanted to make an indoor entertainment center for people of all ages to have fun at. The problem was that this kind of business venture was not common in Rockledge, so it took them many years to get the project completed.
Today, Route 7 Adrenaline Warehouse is one-of-a-kind because of its unique attractions and amenities that are not available anywhere else. It includes an ice skating rink, laser tag arena, arcade games, a rock-climbing wall, bumper cars, roller coaster rides, mini-golf courses, and more! This entertainment center is perfect for any occasion or simply spending time with family and friends to create lasting memories for everyone involved.
Intense Indoor Go-Kart Racing
Outside go-karts can be great fun, but they have limits. The weather must be perfect, and the roads need to be in good condition. And if you're with a group of people and not everyone is racing – well, the track is a long way around just to watch!
Inside, the atmosphere is very different. The warehouse is climate-controlled, so there's no wind or rain. It's also one big room with plenty of space for spectators. The go-karts are electric, which means they run quieter and quicker than their gas-powered counterparts. This makes for an intense racing experience, especially when you get four people in each kart and race them against each other.
Indoor rock climbing
Route 7 Adrenaline Warehouse also features an indoor rock climbing facility that is second to none. The rock wall is designed for people of all ages and skill levels.
The wall features 3,000 square feet of climbing surfaces and a separate bouldering room where climbers can practice moves without being tethered to a rope. Three different auto-belay machines will automatically lower climbers to the bottom when they release their hold on the wall.
If you want to rappel down from the ceiling, an instructor will attach you to a rope and guide you down the 60-foot rappelling wall. This feature is excellent for overcoming fears as well as providing a thrilling experience
In addition, there is also a speed climbing competition wall where people can race up the side of the wall with timing equipment that measures how fast each person will reach the top.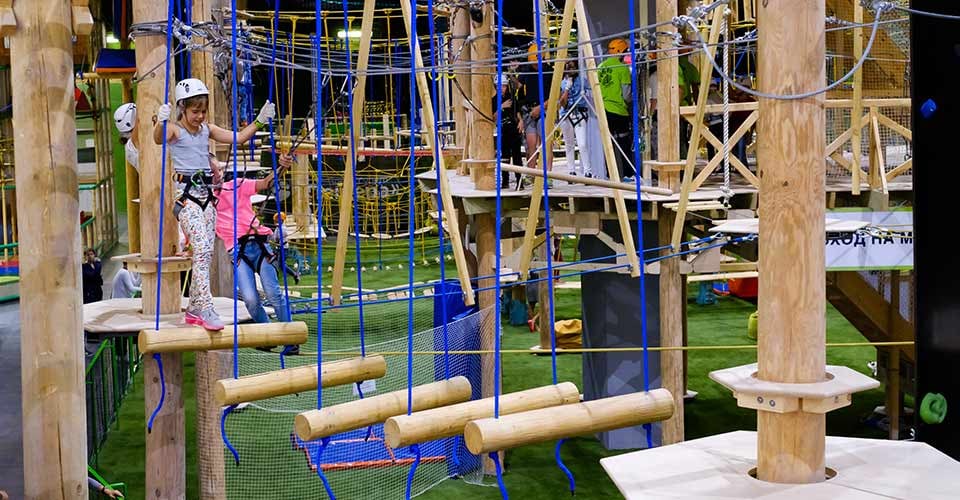 Skateboarding
The Route 7 Adrenaline Warehouse is home to the world's largest indoor skatepark and BMX track. It offers thrilling entertainment and unbeatable energy. With over 100,000 square feet of space, there's something for everyone at this adrenaline warehouse.
The Route 7 Adrenaline Warehouse has over 100 ledges, rails, boxes, and ramps for skaters to enjoy. There's even a 12-foot half pipe for those who want to attempt complicated tricks.
While it's great to watch experienced skaters perform their best tricks, it's also thrilling to see less experienced skaters learn new moves and improve their skills.
Laser Tag
It's the year 2099, and the world has descended into chaos. Fight your way through a maze of extraterrestrial invaders, robotic drones, and more on this 5,000 square-foot laser tag course.
Their laser tag arenas are full of immersive environments that allow you to dive right into the action. You will feel like you are part of the movie as you explore our themed maps. The family entertainment center offers great customer service and the best laser tag experience available. We have the largest laser tag arena in Florida, accommodating up to 50 players at once!
Zip Zag
Route 7 Adrenaline Warehouse's Zip Zag is the perfect activity for the thrill-seeker looking for an adrenaline rush. The Zip Zag is 35 feet tall with three zip lines over the Go-Karts and Speed Racers. The bottom line is 40 feet off the ground, and the top line is 60 feet! You can reach speeds up to 25 mph!
The Zip Zag was designed by "Fun Experts" at Route 7 Adrenaline Warehouse. The design and staff are dedicated to making your experience memorable and exhilarating.
Walk along the suspended ropes course and test your skills on the zip line. Climb up and navigate your way across several different levels before rappelling back down to the floor. The ropes course is great for adults or kids alike to spend hours hanging out and having fun!
Ropes Course
Route 7 Adrenaline Warehouse, located in Fort Myers Beach, Florida, features an exciting ropes course perfect for families and friends who want to spend some time engaged in an adventurous activity.
The ropes course at Route 7 Adrenaline Warehouse is perfect for adults or children alike who want to test their balance and climbing skills. Walk along suspended ropes while attempting to reach the top of the 35-foot tall structure. Kids or adults can try out the zip line or rappel back down when they're done testing their skills on this challenging yet super-fun attraction.
Adrenaline Warehouse Parties and events
Adrenaline Warehouse is the perfect venue for your Birthday Party, group event, or corporate function. The warehouse is fully equipped with a state of the art audio system and an in house DJ spinning the hottest hits, two full bars to keep you hydrated, a dance floor that will make you shake it till you drop it, and a lounge area to relax with friends or that special someone.
Adrenaline Food and Drink
Route 7 Adrenaline Warehouse's menu comprises gourmet burgers, sandwiches, and salads; made fresh daily. Their menu also includes a variety of delicious appetizers, such as our homemade spinach dip or our chicken quesadillas. The warehouse offers various drinks, including top-shelf liquor, beer on tap from local breweries, and house wine.
Final Thoughts
If you're in the mood for fun and a thrill, don't miss Route 7 Adrenaline Warehouse, located in the heart of Florida's space coast. It's a great place to go with friends, family or that special someone.
Interested in learning about becoming a resident in Florida or moving there? Read more.