Homes for Sale in Allapattah - Miami, Florida
Phil Ganz
/
8 Min Read
/
Jan 30, 2023
Allapattah is situated just west of Interstate 95 and historically has housed a melting pot of people from Central America, Cuba, and the Caribbean who have brought with them their unique customs, traditions, and beliefs.
This spirit of diversity is evidenced throughout the neighborhood in its music, art, food, and language, giving it an unmistakable personality that makes it strong and vibrant.
Since its founding as an agricultural area in the 1900s, Allapattah has continued to reinvent itself while maintaining its core values. Over the past decade or so it has seen a surge in new developments such as residential buildings, businesses, and public spaces which have offered greater amenities for residents while preserving its affordable housing options.
On top of this there are plenty of activities available for those looking for something more than what is provided by everyday life at home:
visit one of the many local parks for outdoor fun or explore some of the local art galleries;

indulge in the thrilling nightlife with dozens of bars & clubs;

go shopping at nearby markets like CityPlace Doral;

taste some delicious cuisine at one of Allapattah's many distinctive eateries;

or learn more about this diverse culture at one of its many festivals like Calle Ocho Festival or Art Basel.
There truly is something here for everyone!
So if you're considering making Allapattah your home sweet home then you can rest assured knowing you'll have access to all these amazing experiences right on your doorstep - not to mention a great community full of friendly faces.
Read on to find out more about why Allapattah may just be the perfect place for you!
Discover the Perfect Place to Live in this Vibrant Miami Neighborhood!
The neighborhood of Allapattah, Miami, Florida is a great place to live for those seeking a vibrant urban experience. With its convenient location right near downtown and easy access to major highways and public transportation, Allapattah has become increasingly popular among home buyers.
For those looking to buy in Allapattah, there are plenty of options available. From newly-built condos to historic homes, there's something here that can fit the needs of any prospective homeowner.
Recently-developed properties offer modern amenities like stainless steel appliances, granite countertops, and updated flooring while older homes provide character with their classic architectural styles and craftsmanship.
As the neighborhood continues to grow, more new construction and renovation projects have been popping up as well – giving potential buyers even more choices when it comes to finding the perfect home.
When it comes to pricing, Allapattah has something for every budget – from starter homes that can be found for under $150k to luxury properties that can easily cost over $1 million. The average cost of living in the area is slightly higher than the national average; however, this is largely due to an influx of new businesses and restaurants which add value not only monetarily but culturally as well.
For those looking for additional amenities and proximity to parks or schools, there are plenty of single-family residences in Allapattah's surrounding neighborhoods such as Little Havana or Wynwood Arts District where prices tend to be slightly lower than downtown itself yet still close enough so residents can enjoy all that the bustling city center has to offer. Similarly priced condos are available in these areas too if low-maintenance living is preferred.
All in all, Allapattah is a great place for anyone looking for an exciting urban lifestyle without breaking the bank! With its wide variety of housing types and price points coupled with easy access to all that Miami has going on around town – it's no wonder why so many people are making their way down south!
Exploring Allapattah Home Loans in Miami, Florida
Moving to Allapattah, Miami Florida can be a great life-changing experience. Home buyers in Allapattah have a variety of financing options available to them, including FHA loans, USDA loans, VA loans, and conventional loans to make the move to Allapattah easier.
Here's a look at how each one may help you purchase a home in this vibrant neighborhood.
FHA Loans
FHA loans are government-insured mortgages that are popular among first-time homebuyers due to their low down payment requirements and flexible credit score guidelines.
With an FHA loan, borrowers only need 3.5% of the purchase price for a down payment and can qualify with credit scores as low as 580.
This loan is also ideal for borrowers who don't have a lot of money saved up for closing costs since sellers can contribute up to 6% toward these expenses on behalf of the buyer.
USDA Loans
The USDA Loan Program offers 100% financing for eligible rural homes in Allapattah. This program is designed to help those with limited income buy a home without having to put any money down or pay private mortgage insurance (PMI).
In order to qualify, buyers must meet household income limits and are required to take homeownership education classes as part of the program.
VA Loans
Veterans who choose to purchase in Allapattah may benefit from VA Loans, which are available only through approved lenders like banks and mortgage companies.
These loans offer attractive interest rates and require no down payment or PMI payments, making them an attractive option for those who served in the military or reserves alike. Borrowers must meet certain service requirements to be eligible for this loan type.
Conventional Loans
A conventional loan is another option available to those looking for financing in Allapattah; these loans typically require 20% down but lack some of the additional benefits included with government-backed loans such as lower PMI payments and more lenient credit score requirements.
Private mortgage insurance is also required if you put less than 20% down when purchasing a home using a conventional loan product.
No matter which type of home loan you decide on, Allapattah offers plenty of opportunity for growth and enjoyment – from its lush parks and unique cultural attractions all over town, there's something here for everyone!
With so many different types of home financing options available today it's easy to find the right fit that meets your individual needs while allowing you access into one of Miami's most promising neighborhoods!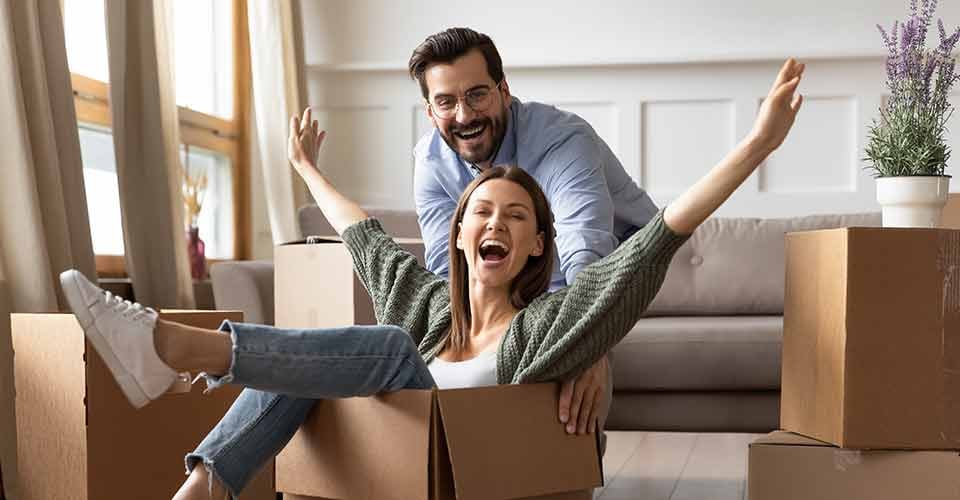 Local Schools in Allapattah, Miami, Florida
Allapattah is home to some of the best schools in South Florida. From elementary schools to high schools and even specialized academies, the neighborhood offers families plenty of options when it comes to education.
Elementary Schools
Allapattah Elementary School is one of the top-rated elementary schools in the area, with a highly acclaimed staff and a wide variety of educational activities. The school offers an after-school program and a free breakfast program.
It also has a state-of-the-art playground and modern facilities that help create an enjoyable learning environment.
Other elementary schools in the area include Comstock Elementary School, Miami Arts Charter School, Skyway Elementary School, and Mater Academy East Charter School.
Middle Schools
Middle schoolers have several options too when it comes to their education in Allapattah. Among them is Edison Park K-8 Center for Science & Technology which offers classes from Kindergarten through 8th grade.
Here students are encouraged to explore science and technology as well as other core subjects like math and language arts.
Other middle schools located in Allapattah are Mater Academy Middle School of International Studies, along with Miami Jackson Senior High School, which is part of the Miami-Dade County Public Schools system.
High Schools
When it comes time for high school there are several great options near Allapattah homes for sale like Mater Academy East High School, which was recognized by US News as one of America's Best High Schools for 2020 and 2021 for its college readiness index score of 42%.
This public charter high school serves grades 9 through 12 with a focus on providing students with a rigorous curriculum that prepares them for college success.
Other nearby high schools include American Senior High School, Westwood Christian High School and Greater Miami Academy - all offering excellent educational opportunities for all students living in Allapattah.
Specialty Academies
For those looking for more specialized courses or programs, there are also several academies available near homes for sale in Allapattah such as:
Mater Lakes Academy which specializes in STEM subjects like Maths and Sciences;

Dance Theatre Academy where kids can learn ballet, jazz, and tap dance;

Creative Arts Academy which offers music classes;

Early Learning Centre which provides preschool age children with early development programs;

Miami Children's Theater where young ones can take acting classes; plus many more!
Living in Allapattah makes it easy to find top-quality educational opportunities no matter what level your child is at or what subject they're interested in studying!
With such an array of highly rated primary, secondary, and specialty academies nearby homes for sale in Allapattah you're sure to find something suitable regardless if you're looking for private or public schooling institutions.
Restaurants and Attractions in Allapattah
Allapattah, Miami is a vibrant and exciting neighborhood with plenty of attractions and restaurants to explore. From the eclectic eateries to the unique shopping experiences, Allapattah has something for everyone.
For those looking for a unique dining experience, there are several restaurants in Allapattah from casual cafés to upscale fine-dining establishments.
Fungia Seafood Grill serves up delicious seafood dishes as well as some tasty Caribbean flavors, while El Mago de las Fritas is known for its classic Cuban burgers.
El Palacio de los Jugos features an extensive selection of fresh fruit juices, Cuban sandwiches, and other Latin American delicacies.
For those looking for a more upscale dining experience, The Dining Room at Cecconi's offers modern Italian dishes served in an intimate atmosphere.
When it comes to shopping, Allapattah offers plenty of options ranging from small local boutiques to larger stores like Marshalls and Ross Dress for Less.
Apart from the regular department stores, there are also specialty stores where shoppers can find items like vintage clothing or handmade jewelry and crafts.
Additionally, those who are looking to score a great deal should check out one of the many thrift stores that have sprung up in recent years in this vibrant neighborhood.
Allapattah is also home to several museums and cultural institutions that are worth checking out. The Little Haiti Cultural Center features rotating exhibits highlighting Haitian culture as well as performances from local artists throughout the year.
Additionally, History Miami Museum houses exhibits about Miami's history—from its founding by Native Americans to its incorporation by Europeans—and offers educational programs throughout the year.
Finally, if you're looking for some outdoor activities in Allapattah then head on over to Amelia Earhart Park which features playgrounds and picnic areas as well as a nature center filled with wildlife exhibits and educational activities. It's also home to a 3-mile-long biking path that winds through lush woodlands – perfect for enjoying a leisurely ride amidst nature's beauty!
So if you're looking for homes for sale in Allapattah then make sure you take time out to explore all these wonderful attractions and eateries! With so many exciting amenities right at your fingertips and plenty of things to see and do nearby, it's no wonder why so many people choose Allapattah as their ideal destination when searching for homes!
Safety in Allapattah, Miami, Florida
In 2020, Allapattah had a crime rate below the national average and one of the lowest crime rates in Miami-Dade County. The neighborhood has experienced a steady decline in violent crimes over the past 10 years.
The security of Allapattah's residential areas is also commendable. The area is home to many single-family homes as well as condos and apartment buildings. The police department provides regular patrols throughout the neighborhood to ensure that residents feel safe and secure in their homes.
Furthermore, many of these properties feature camera surveillance systems or security guards to further protect against any potential concerns.
If you are looking for a home in Allapattah then you can rest assured that your security will be taken seriously. As with any neighborhood, it is important to stay alert when walking around at night and always keep your valuables close by when out and about - especially when searching for Homes for Sale in Allapattah.
Additionally, there are a number of initiatives being rolled out by local authorities to further reduce crime levels across the entire city so that residents can feel reassured about their safety when living in this exciting neighborhood!
Raising a Family in Allapattah, Miami, Florida
Allapattah, Miami is a great place to raise a family. With a strong sense of community and plenty of amenities for all ages, it's an ideal option for families looking to settle down in South Florida.
Families will appreciate the plethora of green spaces scattered throughout the area, as well as the many local festivals and events that take place year-round.
Schools are excellent in Allapattah, with many parents choosing to send their children to nearby public or private institutions that offer a wide range of curriculums.
The homes for sale in Allapattah vary greatly depending on your budget and preferences, but you can expect to find some beautiful single-family dwellings at great prices.
Whether you're looking for something close to downtown or near one of the many parks and green spaces around town, you'll be sure to find something perfect for your family.
If you're lucky enough to snag one of these homes, you'll be living within walking distance of numerous restaurants, shops and other hotspots that bring life and energy into the neighborhood.
Aside from an abundance of physical activities like biking paths and playgrounds throughout the community, there are also plenty of cultural activities available for families living in Allapattah.
From art galleries featuring renowned local artists to small theaters hosting plays by independent writers, there truly is something for everyone here.
Plus with universities such as Miami Dade College located just minutes away from Downtown Allapattah, older children have access to higher education opportunities if they choose.
No matter what stage your family is at – whether it's planning on starting one or raising young ones – Allapattah provides an ideal setting with plenty of options both in terms of housing and activities that make this area one of the best places to purchase homes for sale in South Florida.