Homes for Sale in Audubon Park, Orlando
Phil Ganz
/
8 Min Read
/
Feb 24, 2023
This bohemian district has gained significant popularity for its beautiful natural attractions, including the world-famed Harry P. Leu Gardens. Residents also find lots of fun at the East End Market, a trendy community hub.
An Overview of Audubon Park, Orlando
Homes for sale in Audubon Park, Orlando, give you quick access to a vibrant main strip. You'll enjoy sought-after dining, nightlife, and shopping experiences. Serious foodies and shoppers often throng the neighboring Winter Park and Baldwin Park neighborhoods.
Visitors and locals love spending time at East End Market and Leu Gardens. Discover treasures among numerous merchants whenever you spend time at the East End Market. Acai bowls, artisan cheeses, and gourmet pastries await you at this location. You could also purchase handmade goods, local produce, or souvenirs for your home.
Do you want to sample the best locally sourced creations? Redlight will be your best bet. This microbrewery offers the perfect mix of Florida brews and eclectic imports from all walks of life.
Homes for sale in Audubon Park, Orlando, offer numerous dessert options. Tempt your sweet tooth at The Salty Donut, Sugar Dough Bakehouse, or Kelly's Homemade Ice Cream.
Audubon Park Demographics
Settling in homes for sale in Audubon Park, Orlando, means you'll have neighbors from all walks of life. Whites comprise 71% of the population and mostly dominate this area.
The Hispanic population is also quite significant, with 15% of the area's residents having a Hispanic heritage. Other races represented in this area include Asians and African Americans.
Audubon Park's population had an average household income of $88,814. The local real estate market has an average home price of $796k.
Out of the working population, most residents in the area hold professional office positions. Your other neighbors will most likely be those holding healthcare positions or those working in retail.
Audubon Park Real Estate
Homes for sale in Audubon Park, Orlando, let you reside in distinct neighborhoods. Choose from immaculate homes with multiple amenities and refreshing surroundings. You'll find incredible communities that fit your lifestyle.
Find a suitable home among the mid-century block homes for sale in Audubon Park, Orlando. Renovations are the order of the day as architects try to convert most homes into instagrammable abodes and bungalows.
Potential homeowners covet the homes here due to the nearby eclectic boutiques, fine dining options, and coffee shops.
The charming community delivers old-time nostalgia and lovely tree-lined streets. Besides, you'll find great delight in the thriving sustainable subculture. Audubon Park, Orlando, has diverse home options, including single-family homes on larger lots and customized condominiums.
Three lakes surround this unique community. Settling in luxury homes for sale in Audubon Park, Orlando, means that you'll enjoy incredible lakefront access and water views. Residents love the comfortable lifestyle amid the preservation of native wildlife and biodiversity.
The design of homes for sale in Audubon Park ensures they exist effortlessly among the natural beautiful setting with incredible amenities. The area's unique community delivers an eco-friendly experience for residents.
Audubon Park has cultivated culinary excellence that draws foodies from all walks of life. The nearby downtown Orlando is home to diverse retail and entertainment options.
How to Move to Audubon Park, Orlando
Are you considering settling among the homes for sale in Audubon Park, Orlando? There are multiple financing options to fuel your course of homeownership.
Why should you consider getting a home loan?
Over the past few years, Florida's median house prices have been on the rise. Despite this growth, most people have experienced difficulty keeping up with rising property prices due to stagnating household incomes. Home loans make it easy for prospective homebuyers to purchase their dream homes.
Numerous mortgage options can finance your dream of homeownership. Here are the top loan options to consider.
FHA loans
Do you want to buy a home with looser financial requirements? FHA loans are your best bet. This government-backed mortgage lets you qualify with a lower credit score. Besides, you can also get the loan with a bankruptcy or other financial issues on your record.
The Federal Housing Administration backs this loan, ensuring that lenders won't incur losses if you default. These loans are available with low down payment and more lenient credit requirements. However, you'll need to pay mortgage insurance.
You can qualify for diverse FHA loans depending on your needs. Some of the available FHA loans include:
Home Purchase Loan
FHA Rate/Term Refinances
FHA Streamline
Cash-out Refinance
Many first-time home buyers find this loan option quite attractive. However, you don't have to be a first-time home buyer to leverage the numerous benefits of FHA loans. You must meet specific requirements to qualify for this loan, including:
Occupying the home within 60 days of the closing.

Providing a guarantee that the home will be your primary residence.

Get an FHA-approved appraiser to appraise your home.

Ensure that the home meets minimum property standards.
VA loans
The department of Veteran Affairs (VA) backs VA home loans. Private lenders get guarantees from the VA and offer loans that often feature no down payment to veterans. Besides, VA loans also have lower interest rates than other mortgage options.
Mortgage lenders usually require you to provide a certificate of eligibility. You'll need to demonstrate proof of service to get this certificate. The proof often varies depending on whether you're serving actively, are a veteran, or are a surviving spouse.
VA loans target veterans who've served in the Armed Forces and meet specific requirements, including:
Serving at least 181 days of active service during peacetime.

Serve no less than six years with the National Guard.

Serving 90 consecutive days of active service during wartime.

Be a spouse of a service member who lost their lives in the line of duty.
Your income, assets, and credit score should also check out if you match the VA loan's service requirements. Most lenders will consider numerous other factors including:
Your debt-to-income ratio which influences your ability to pay back your loan.
Your credit score.
Your property type.
Conventional Mortgage
Lenders usually categorize conventional mortgage loans as conforming, given that they meet the requirements for Fannie Mae or Freddie Mac. Unlike government-backed loans, conventional loans tend to have stricter credit requirements.
The down payment requirements of conventional loans usually depend on your situation. While some lenders can approve the mortgage with a down payment of 3%, you might need to have 20% in the home when completing a cash-out refinance.
Besides, expect to pay for private mortgage insurance if you put down less than 20% on this mortgage. This insurance reduces the lenders' risk if you default on the loan. PMI's cost will depend on your loan type, credit score, and down payment amount.
Remember that this loan must fall within the limits that Fannie Mae and Freddie Mac set. These limits change annually, meaning you should keep tabs on experienced lenders to get up-to-date loan limit information.
USDA Loans
Low-income individuals can rely on the US Department of Agriculture-backed home loan to purchase a home. This competitively priced mortgage helps families in rural areas become homeowners, creating stronger communities in Audubon Park, Orlando.
USDA loans are available for US residents, noncitizen nationals, and permanent resident aliens. Besides, families eligible for USDA loans must demonstrate economic need. The income of eligible families should be less than 115% of the area's median income.
A credit score of 640 or better increases your chances of getting loan approval. Regarding the down payment requirements, most lenders can offer you this loan with zero-down financing. However, USDA loans have upfront and annual guarantee fees similar to mortgage insurance.
Also, lenders will request that an independent third party appraises your home before approving the loan. All the same, USDA loans offer an affordable alternative to getting your desired home.
Jumbo Loans
Jumbo loans are mortgages that exceed the limits that the Federal Housing Finance Agency (FHFA) has set. This mortgage doesn't have the guarantees typical for conforming loans. Expect greater scrutiny from your lender and slightly higher borrowing costs. All the same, jumbo loans offer competitive rates.
Jumbo loans are available in various terms and repayment schedules. Depending on your preference, you can choose between the fixed-rate and adjustable-rate options.
Use the amount from Jumbo loans to purchase primary residences, investment properties, or vacation houses. There are no restrictions on how you use your jumbo loan.
Lenders often require a 20% down payment before approving your loan. This amount might be higher for second homes and multifamily units. A high credit score (above 680) increases your chances of getting loan approval. Your debt-to-income ratio also determines your qualifying status, as lenders need the assurance that you'll complete your loan obligations.
Ultimately, Jumbo loans are best suited for homeowners purchasing a home in a high-price market.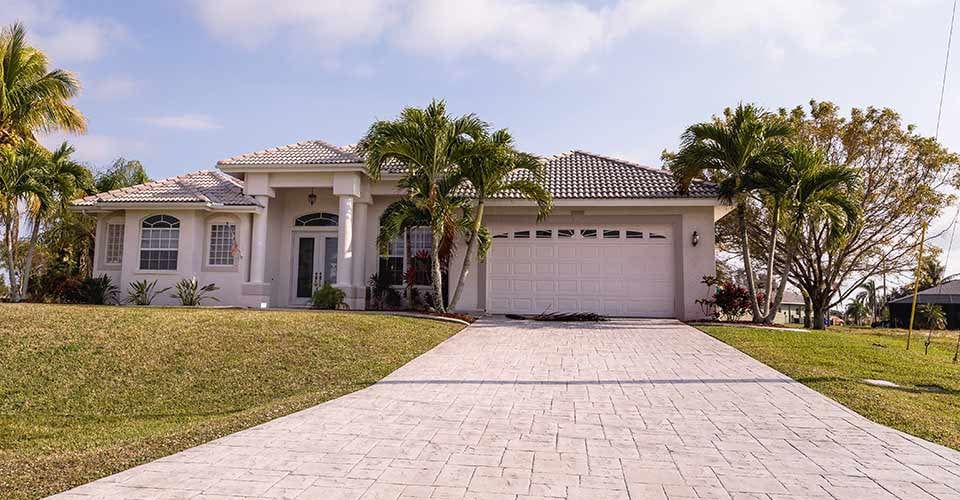 Do you Qualify for the Hometown Heroes Program?
Eligible frontline community workers can enjoy affordable homeownership thanks to the Florida Hometown Heroes Housing Program. This program offers down payment and closing cost assistance to income-qualified homebuyers. Besides, qualifying homebuyers enjoy lower first mortgage rates and additional special benefits.
The Florida Hometown Heroes Housing program offers reduced upfront fees, discount points, and no origination points for qualifying individuals. You can receive up to 5% of your first mortgage loan amount as a down payment and closing cost assistance.
Are you a firefighter, educator, childcare professional, healthcare worker, or law enforcement officer? Leverage the Florida Hometown Heroes Program to find a suitable home among the homes for sale in Audubon Park, Florida.
You can qualify for 30-year, fixed-rate mortgage loans if you're eligible for the Florida First Heroes program. Also, qualifying for this loan makes you eligible for down payment assistance through a second mortgage.
However, the second mortgage is non-forgivable. You'll typically need to repay the mortgage balance if:
You complete paying your first mortgage.

You refinance the first mortgage.

Transfer the deed of the property.

Cease occupying the property as your primary residence.
Like other mortgage options, you'll need to meet specific qualifying requirements to qualify for the Hometown Heroes Program. The top eligibility requirements include the following:
You must be a first-time homebuyer.

You must meet the qualifying income requirements that FL Housing stipulates.

You must have a good credit score to demonstrate you won't default on the loan. You can improve your credit score by clearing your credit card debts, paying your monthly bills on time, or avoiding any new debts.

You must satisfy specific DTI requirements to qualify for the different available loans.
Best Schools in Audubon Park, Orlando
Homes for sale in Audubon Park, Orlando, give your children access to the best learning opportunities. Top-rated schools serve this neighborhood, ensuring your kids get the best education to prepare them to be responsible citizens.
Elementary Schools
Your young ones can start their education journey at Laureate Park Elementary School. This highly rated public school has a student-teacher ratio of 14 to 1, guaranteeing close attention for your children.
Oakland Avenue Charter School is an ideal alternative for parents in Audubon Park. Parents also consider Westpointe Elementary School the perfect place to get their children on the way.
Middle Schools
Audubon Park School offers a suitable option for families looking for middle schools near homes for sale in Audubon Park, Orlando.
Alternatively, you could take your young one to Hope Charter School where they'll receive adequate preparation for high school. Unlock your child's talents and abilities at the Innovation Middle School.
High Schools
Are you moving to Audubon Park, Orlando, with your teenage children? Homes for sale in Audubon Park, Orlando, offer quick access to excellent high schools you can choose from.
Winter Park High School, for example, offers a historic layout, incredible spirit, and inclusion for everyone. Your young ones will love the diverse programs available.
You could also opt for the Cornerstone Charter Academy High School, where your kids will make friends, have fun, and learn. Teenage kids can interact with hands-on teachers if they settle for Legacy High Charter School.
Audubon Park Neighborhood Safety
Homes for sale in Audubon Park, Orlando, offer safe environments to raise a family. This neighborhood is safer than 67% of Orlando as a whole. Overall, residents in the area have a one in 36 chance of falling prey to criminals.
Violent crimes in the neighborhood are 35% lower than the national average.
Audubon Park Careers and Salary
Most of Audubon Park's neighbors are upper-middle income, making this neighborhood above average. This neighborhood has a higher income than 78.8% of America's neighborhoods.
Residents of Audubon Park are mostly employed in executive, management, and professional occupations. Employees in this sector represent 64.1% of the neighborhood's working population. Sales and service jobs comprise the second most important occupational group (22% of the working population). Most of these employees work in major sales accounts and fast food restaurants.
Other residents have specialized in clerical, assistant, and tech support occupations. Some residents work in labor and manufacturing occupations.
Audubon Park Attractions and Restaurants
Here are the best neighborhood attractions and restaurants to explore with your family.
Spend time at Harry P. Leu Gardens
Harry P. Leu Gardens is a botanical garden with unusual greenery and color. Run through the hyper-manicured lawns and giant bamboo stalks, or take a guided tour of the Southern-style grounds.
This impeccable garden features exotic specimens and numerous camellias varieties. Let your young ones enjoy an outdoor treasure hunt known as the geocache. There's plenty to see with the diverse collection of plants. From the beautiful hibiscus collection to the citrus grove, rose gardens, and banana collections.
Pull up a rocking chair and enjoy incredible views on the shores of Lake Rowena. Leu Gardens' location lets you relax amid towering live oaks with Spanish moss.
Birds of Paradise
Spare a few minutes to explore this tropical-colored available seafood bar. Order ceviche prepared from fresh, locally caught fish. A white wine or local beer will help you cool off.
The Owl's Attic
Explore this vintage boutique with hand-picked pieces by Gypsies of the Rising Sun. Take home impressive original pieces from local artists.
Audubon Park Community Market
Homes for sale in Audubon Park, Orlando, also give you quick access to a community market that offers a taste of all Audubon Park activities.
Gather your family here to enjoy live music, art, and food. You can also catch Orlando's themed experiences before you head back home.