Homes for Sale in Bryn Mawr, Orlando
Phil Ganz
/
8 Min Read
/
Feb 26, 2023
Bryn Mawr is popular with aspiring homebuyers because it has elaborate by-laws for all residents. The Homeowners Association collaborates with all residents to help enhance the neighborhood's quality of life, livability, and safety.
This detailed guide explains why Bryn Mawr is one of the best places to live and work in Orlando. Keep it here to find out more.
Bryn Mawr, Orlando Overview
Bryn Mawr, Orlando, is one of the best neighborhoods in Orange County. The community is renowned for its peaceful, tranquil streets and friendly, helpful residents. Its proximity to two of Orlando's largest airports makes it unique. Bryn Mawr is near Orlando International Airport and Orlando Sanford International Airport.
Another exciting aspect of this neighborhood is that it is close to downtown Orlando. You don't have to commute to the nearest shopping malls and grocery stores for long hours. It is also home to numerous restaurants, fast-food joints, and eateries.
Bryn Mawr has two lakes, including Lake Porter and Lake Farrar. These lakes offer extensive recreation and outdoor exploration opportunities, such as boat excursions and fishing.
What Type of People Live in Bryn Mawr?
Bryn Mawr has a population of about 3,055, and most are property owners. Over 58% own their homes compared to 42% who are renters. Even though Bryn Mawr has a large population of young professionals, most residents are small families and older couples.
Retirees and senior citizens prefer to reside in Bryn Mawr because of its tranquility and peaceful nature. Over 21% of the residents are aged 65 and above, followed by young professionals at 15%.
The neighborhood is an excellent location to raise families thanks to its proximity to playgrounds, public parks, and daycare centers. It also has numerous private and public preschools and educational centers.
Ethnic Composition of Bryn Mawr
Bryn Mawr ranks highly among the most culturally diverse neighborhoods in Orlando. It is home to a balanced mix of residents from nearly all ethnicities and races. The majority are Whites at 50%, followed by Hispanics at 37%. African-Americans or Blacks are 6% of the neighborhood's population.
Looking for homes for Sale in Bryn Mawr, Orlando is an attractive option for homebuyers seeking opportunities for exposure and interaction. A culturally diverse community allows for new ideas and varying perspectives. It also contributes to openness and greater tolerance between different races.
The Average Home Price in Bryn Mawr
Homes for sale in Bryn Mawr have varying prices depending on the location, home style, house condition, size, and market rates. The average home price in Bryn Mawr fluctuates based on demand and supply. However, they have a median listing of between $229,643 and $242,000, way below the national median home value of $244,900.
When hunting for a home to buy in Bryn Mawr, do not settle for the first listed house you view. Shop around and compare prices against the actual home value before purchasing a residence that suits your preferences.
Bryn Mawr Neighborhood Character
Bryn Mawr is an urban neighborhood whose character is attractive to prospective homebuyers. After all, it has friendly, welcoming residents. Most neighbors are willing to help when you ask for directions or need some other assistance without intruding on your privacy.
The residents are pet lovers, as affirmed by the number of people you'll find walking their dogs in the evenings. So, if you have a pet, you will be in good company when you move to Bryn Mawr, Orlando. Besides, the neighborhood has well-paved sidewalks for dog walking.
How to Move to Bryn Mawr, Orlando
Bryn Mawr, Orlando, has several affordable home listings waiting for you to pounce on the fantastic offers. The homes are prime locations within the neighborhood, making them hotcakes. Fortunately, homeownership is now more affordable than ever.
With the availability of various loan options, you can purchase your dream home for sale in Bryn Mawr without straining. Here is a list of loan options available to aspiring homebuyers:
FHA Loans
A Federal Housing Administration or FHA loan is a government-backed loan available to aspiring homebuyers with low credit ratings. The loan targets applicants who might have challenges getting traditional mortgages from private lenders.
The loan has flexible borrowing requirements set by the Federal Housing Administration. Since the government guarantees the loan, private lenders such as banks and mortgage companies are usually willing to finance risky borrowers.
FHA loans are the most affordable for first-time homebuyers. After all, the down payment cannot exceed 10% of the home value. You can get loans with down payment requirements of only 3.5% if you have a stellar credit score.
VA Loans
A VA loan is a military benefit available to Veterans, active service members, and their eligible surviving spouses. You can use this loan to purchase, improve, or build your primary residence. It has no down payment, private mortgage insurance, or mortgage insurance premiums, making it affordable to eligible borrowers.
To qualify for a VA loan, you must obtain a Certificate of Eligibility from the Veterans Affairs department. The document makes it easier for the lender to assess your eligibility by checking your service history.
Conventional Mortgage
A conventional mortgage is a loan issued by private lending institutions such as banks and credit unions to individuals aspiring to buy a house. This home financing option allows you to engage the lender directly.
Even though it might be cheaper than federally-backed loans, conventional mortgages have more stringent eligibility requirements. You must satisfy all the qualifications the lender sets to secure the loan.
USDA Loans
USDA loans are home loans issued by the United States Department of Agriculture to applicants who want to buy modern homes in rural and semi-rural areas. The loan has no down payment requirements, making it affordable since you don't have to raise the initial deposit to purchase a home for sale in Bryn Mawr. You also don't need cash reserves to qualify.
Even though Bryn Mawr is an urban neighborhood, some homes in the outskirts might be eligible for financing through a USDA loan. You may need to discuss with your lender whether the house you intend to purchase qualifies for the loan.
Jumbo Loans
Consider applying for a jumbo loan if you want to finance a luxury home for sale in Bryn Mawr. This credit option is for purchasing expensive luxury properties as it exceeds the conforming Fannie Mae and Freddie Mac loan limits.
Since the loan involves a substantial amount of money, it has stringent eligibility requirements. First, you must have a high FICO credit rating to qualify. Moreover, your cash reserves must be adequate to cover payments for the first 6-12 months, depending on the loan amount.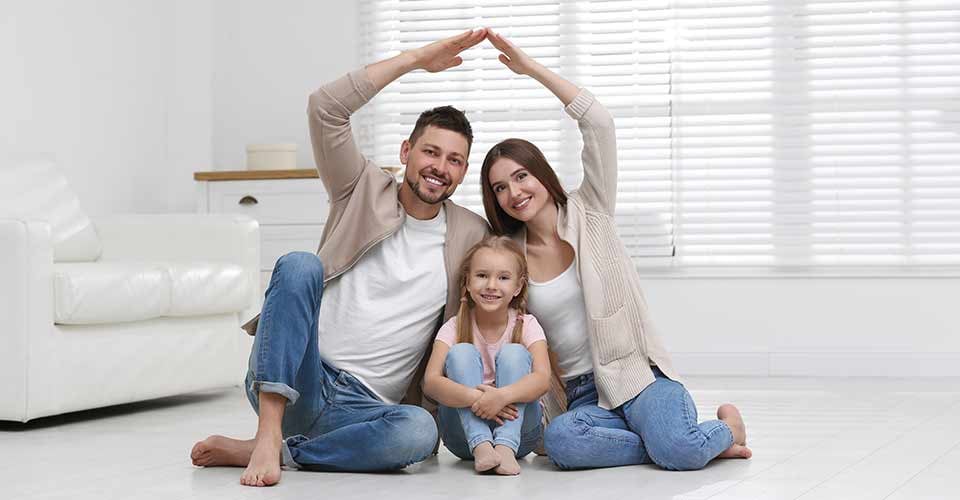 How to Find Out If You Qualify for the Hometown Heroes Program
Aside from traditional mortgages and government-backed home loans, you can buy your dream home in Rosemont, Orlando, by joining Florida's Hometown Heroes Program.
Here are the details about this housing program:
What is the Florida Hometown Heroes Program?
The Florida Hometown Heroes Program is a housing program for frontline community workers such as firefighters, healthcare professionals, law enforcement officers, childcare employees, educators, and active military personnel or Veterans.
This housing program aims to make homeownership more affordable by providing grants to eligible homebuyers.
How the Florida Hometown Heroes Program Can Help You Purchase a Home
The Florida Hometown Heroes Program helps make homeownership a reality. Whether applying for an FHA or a VA loan, eligible homebuyers can receive up to 5% or $25,000 maximum of the first mortgage in down payment and closing cost assistance.
This zero-interest loan or grant will help reduce upfront costs, allowing you to purchase a primary home affordably. Additional benefits include property tax exemptions for frontline professionals.
Qualifying for the Florida Hometown Heroes Program
Even though the Hometown Heroes Program is available to all community workers in Florida, you must meet various eligibility requirements. Since the program is for primary residences, you must be a first-time homebuyer to be eligible. Then again, your profession must be on the list of eligible occupations to qualify.
The minimum credit score is 640, with a debt-to-income (DTI) ratio of 45%. The current income and purchase price limit for Orange county is $124,350. The loan is not forgivable if you sell the property or no longer live in the house.
Best Schools in Bryn Mawr, Orlando
Moving to Bryn Mawr is a suitable decision if you have school-going kids and teenagers. The neighborhood has an excellent selection of private and public schools. The schools perform above average in various aspects, from academics to athletics.
The high schools have engaging Advance Placement courses for students seeking to join elite universities. Besides, they provide a high level of parental involvement, ensuring your child gets the best education.
Here's a list of the top schools serving Bryn Mawr:
Kids Place Preschool - Your kids deserve a solid foundation during their academic journey, and there's no better place in Bryn Mawr to enroll your toddlers than Kids Place Preschool. This family-owned institution operates as a preschool and childcare center, providing a safe learning environment for children aged 6 through 12.

Conway Elementary School - The Conway Elementary School is an above-average educational institution with massive potential for improvement. It has students in grades PK and K-5. The student-teacher ratio is 11:1, lower than the national ratio, meaning your child will get personalized care and attention in school.

Cornerstone Charter Academy High School - Cornerstone Charter Academy is a high school situated on the outskirts of Bryn Mawr near Belle Isle. The school is renowned for its cultural diversity and excellent academic performance. The highly competent teachers provide educational guidance and help prepare students for opportunities in elite universities and colleges.

Boone High School - If you don't mind your child commuting to school, take them to Boone High School. This top-rated high school in Orange County is a few minutes drive from Bryn Mawr. It has students in grades 8-12 and is renowned for its excellent academic performance and cultural diversity. It has robust Advance Placement courses to help your son or daughter prepare to join respected universities and colleges.
Bryn Mawr, Orlando Safety Rating
Your safety should be a top priority when searching for homes for sale in Bryn Mawr, Orlando. Fortunately, this neighborhood is one of the safest in Orange County.
Current residents say you can walk alone at night without worrying about your security. The area has well-lit sidewalks and paths for enhanced safety.
Crime rates are lower than the national average. National data shows overall crime in Bryn Mawr is 47% lower than the national average. Property crime, including burglary, larceny, theft, vandalism, and arson, is almost non-existent in this part of Orlando. Reported cases are few, making Bryn Mawr a secure place to buy your next home.
Bryn Mawr Careers and Salary
Bryn Mawr is renowned for its robust economy. Even though the cost of living is comparatively higher than the national average, most residents can afford to reside in Bryn Mawr.
The neighborhood has low unemployment rates. The median household income is $57,027, meaning many households have sufficient funds to meet their expenses.
The Most Popular Job in Bryn Mawr - Even though pointing out one occupation as the most popular job in Bryn Mawr is a massive challenge, over 35% of the residents work in executive and management positions. Most residents in Bryn Mawr are professionals employed in different capacities. 31% of the employed workforce work in sales and service jobs, while 18% are in clerical, administrative assistant, and tech support positions. 14% are in manufacturing and laborer jobs.

Bryn Mawr Average Salary - The average annual salary employed Bryn Mawr residents earn as income varies depending on their occupations. As stated, the median household income is $57,027, lower than the national average of $69,021.

Highest Paying Job in Bryn Mawr - The highest-paying jobs in Bryn Mawr are executive and management positions. CEOs in the banking, insurance, and finance sectors earn the highest salary. Other high-paying jobs in Bryn Mawr include obstetricians, gynecologists, surgeons, and physicians.
Top Attractions and Restaurants in Bryn Mawr, Orlando
Bryn Mawr has several epic restaurants and eateries that provide a memorable fine-dining experience. The neighborhood also has several attractions and places of interest you can visit during the weekend with your family and friends.
Here is a list of the top places to visit in Bryn Mawr, Orlando:
Firehouse Subs Mariner's Village - Firehouse Subs Mariner's Village is your one-stop eatery for delicious, lip-smacking subs, snacks, drinks, and treats. The restaurant offers super yummy submarine sandwiches comprising various meats and cheeses. You can customize your sub sandwich with your preferred salads and sides for a mouthwatering meal.

Steak n Shake - Visit Steak n Shake for hot and delicious steakburgers and your favorite milkshakes. You can also order specialty dishes to stimulate your taste buds and fill your stomach. This cozy restaurant offers a diner-like space with retro flair. Since everything is self-service, you won't experience unnecessary delays, thanks to the smooth ordering process.

Barber Park - If you enjoy nature trails, picnics, and outdoor activities, visit the Barber Park near Lake George. This urban recreation center is on the outskirts of Bryn Mawr. It offers picnic facilities and has a hockey rink, skate park, playgrounds, and sports fields for the ultimate outdoor experience for the entire family.

Wing Shack - Wing Shack is a sports bar and restaurant that offers a wide range of meals and drinks. Menu items include burgers, starters, tacos, salads, wraps, and desserts. The eatery is best known for its delicious chicken wings. It also has a special menu for kids, ensuring you don't leave your little ones behind. You can dine in and enjoy the occasional live music or order takeaways if you are in a hurry.
Get a Loan For Your Dream Home for Sale in Bryn Mawr, Orlando
Homes for sale in Bryn Mawr, Orlando, are in high demand, given the neighborhood's reputation as one of the best places to live in Orange County. The area is highly secure and peaceful, and the residents are friendly and welcoming, making it appealing to aspiring homebuyers.
And with the emergence of various home loan options, you can now buy your dream home in Bryn Mawr without straining your finances.