Homes for Sale in Catalina, Orlando

By Phil Ganz

Edited by Ryan Skerritt
8 Min Read
Feb 27, 2023
Most homes for sale in Catalina, Orlando, are single-family units with massive front doors, canal sides, and street sides. Enjoy quick access to major highways and roadways that ease how you move through the neighborhood.
Catalina, Orlando Overview
Homes for sale in Catalina, Orlando, also offer quick access to the Millenia Mall, Universal Orlando, Clear Lake Park, and Walt Disney World. Access to these top amenities guarantees an incredible stay once you settle in this neighborhood.
The luxurious high-rise Downtown lets you choose from large loft-style condos with expansive parking lots. You could also opt for fully renovated condos with gorgeous kitchens and living rooms. Such homes also feature gradient countertops, crown molding, ceiling fans, and fully renovated bathrooms.
The median price of homes for sale in Catalina, Orlando, is $415K. However, you can get your dream home with as little as $224K. Homes for sale in Catalina, Orlando, come with great views of the city and Lake Eola. Most community homes offer impressive amenities, including tennis & basketball courts, fitness centers, seating areas, and BBQ grills.
African Americans make up the highest percentage of Catalina, Orlando residents - 50% of the area's residents have a Black heritage. This area is also home to Hispanic and White residents, who comprise 24% and 23% of the area's population.
How to move to Catalina, Orlando
Most people dream about homeownership. However, houses can be prohibitively expensive, making many potential homeowners abandon this dream.
Do you want to settle in one of the homes for sale in Catalina, Orlando, but need help financing a home purchase? There are numerous home loans you can leverage.
Mortgages often represent secured loans that help ease the homeownership process for many Americans. Opting for a home loan frees up your money for other life goals. Besides, you'll also become eligible for mortgage interest deductions if you pay your mortgage consistently.
Here are some of the best available home loans.
FHA Loans
The government set up the Federal Housing Administration (FHA) to help would-be homebuyers own homes through less expensive, affordable, and accessible loans. The FHA generates enough profit to reduce the burden placed on taxpayers.
Due to the government backing offered, FHA loans have less stringent qualification requirements. The available requirements ensure borrowers can get their funds once they settle. Lenders will typically consider different conditions, including:
Credit scores
A borrower's down payment
Debt-to-income ratio
Home Appraisal
You can qualify for FHA loans with credit scores as low as 580 or 500 if you put down 3.5% or 10%, respectively. Also, this loan option is ideal for anyone with a poor financial history. Leverage different FHA home loans depending on your mortgage requirements. The available options include the following:
Home purchase loans
Standard Refinance Loans
Streamline Refinancing
Cash-out refinancing
Home equity loans
Home improvement loans
Energy efficiency mortgages
VA loans
Are you a veteran looking to settle in homes for sale in Catalina, Orlando? Leverage the user-friendly VA loans to get the home of your dreams. The Department of Veterans Affairs set up this loan option to simplify the borrowing process for veterans and active service members.
VA loans require zero down payment and don't entail private mortgage insurance fees, making them appealing to service members. This loan option suits veterans looking to refinance or purchase a home. VA loans also allow sellers to help you pay closing costs.
You must meet specific requirements before getting approval for VA loans. These requirements include:
Serving 90 days of wartime.

Continuous active duty service for 24 months.

Completing your entire active duty period.

Completing no less than 20 months in a 2-year enlistment before a convenience discharge.

Completing a 181-day active duty service before a service discharge.

Be a spouse of a veteran who died while on duty.
While most people associate VA loans with home purchases, you can leverage this loan in numerous other real estate transactions. This loan is suitable for a first or second mortgage on your primary residence. Also, the mortgage is available on a secondary or rental property, reverse mortgage, construction loan, or refinance.
Other VA loan forms include:
VA Streamline Refinance
VA purchase loan
VA renovation loan
Conventional mortgage
Borrowers can get conventional loans from private lenders, given that these loans don't have any guarantees from government agencies. Typically, these loans attract higher interest rates than government-insured loans. The rates often depend on your loan terms, loan amount, rate type, and present financial markets.
Lenders will evaluate various factors to determine whether or not you qualify for this loan option. Your credit rating usually influences whether you'll get loan approval. A higher credit score ensures you get loans with better terms. Most lenders will offer approval if your credit score is at least 620.
Your debt-to-income ratio indicates if you can take on more debt obligations. If you have an already high DTI ratio, adding a mortgage can quickly strain your budget. A DTI ratio below 43% increases your chances of getting conventional loan approval.
Conventional loans also require that you put down some amount before getting loan approval. With this loan option, you can get loan approval with a 3% down payment. However, expect to purchase private mortgage insurance for the loan.
Before applying for conventional loans, prepare your income proof, assets proof, employment verification, and other relevant documentation.
USDA Loans
Are you looking to relocate to a rural area? USDA loans can serve you suitably. This loan option is suitable for low-income applicants. Most borrowers should have median incomes between 50 to 80 percent of their residential areas.
The minimum requirements you must meet to qualify for this loan include being:
A permanent US resident
A foreign national
A US citizen
Ineligible for conventional mortgages
Besides these requirements, lenders will also assess your credit scores, income levels, and debt-to-income ratios. Remember that USDA's main objective is to facilitate development in rural areas. However, you can access the loans in rural and suburban areas so long as they meet specific qualifying characteristics:
Severe lack of mortgage options for low- to moderate-income applicants.

Populations below 10,000 in rural areas.

Populations below 20,000 outside a Metropolitan Statistical Area.
USDA loans also have income limits that determine how much you can earn and still be eligible for the loan. Most lenders will consider your qualifying income, eligibility income, and adjusted eligibility income before approving the loan.
The qualifying income indicates your ability to repay the mortgage. On the other hand, the eligibility income accounts for your household's total revenue, including the payment of any children who are earning yet are dependents. Finally, the adjusted eligibility income considers your household's income after deductions.
Jumbo Loans
Jumbo mortgage loans are ideal for borrowers looking for home loans larger than typical mortgages. These loans are within the conforming loan limits. You can leverage these mortgages to purchase high-end luxury homes or multifamily residences. However, it would help if you took precautions as the high amounts you borrow.
Most jumbo loan borrowers have lower credit scores but are willing to make larger down payments to get loan approval. Most lenders will require you to pay private mortgage insurance if you can't pay a 20% down payment. PMI ensures that lenders don't incur losses if you default on your loan. Also, expect Jumbo loans to attract higher interest rates than conventional loans.
Consider settling for a jumbo loan if you want to purchase an expensive home in Catalina, Orlando. This loan option is ideal for buying luxury vacation homes or investment property. Jumbo loan limits often depend on the average cost of a home in your area.
A good credit history, sufficient funds for the down payment and closing costs, and a stable income are enough to earn you a jumbo loan qualification. A higher DTI ratio also increases your likelihood of getting loan approval.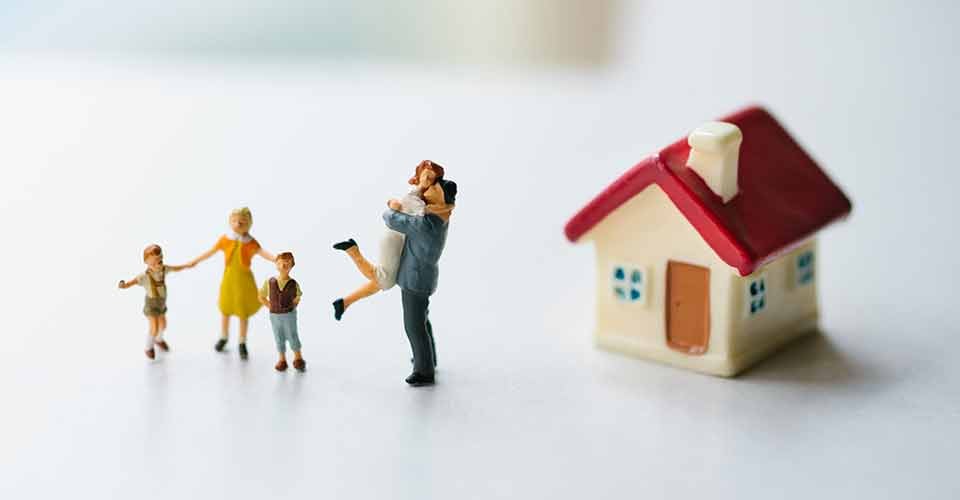 Do you qualify for the Hometown Heroes Program?
The Hometown Heroes Housing Program is available for eligible full-time workforce, employed by a Florida-based employer. The introduction of this program aims to offer relief to multiple community workers.
Eligible community workers can rely on this program to secure lower than market interest rates. Besides, the Hometown Heroes Program offers down payment and closing cost assistance through its affordable second mortgages.
If you opt for the Florida First Heroes program, you can qualify for 30-year fixed rates. This loan option lets you qualify for FHA, VA, or USDA-RD loans.
Upon qualifying for the first mortgage program, you can automatically receive down payment assistance through a second mortgage.
Remember that you'll require to repay the outstanding mortgage balance if:
You complete payment on your first mortgage.

You refinance your first mortgage.

You do not occupy the property as your primary residence.

You transfer the property deed.
Despite the program's multiple benefits, you must meet specific qualifying requirements. The set income requirements ensure low and middle-income earners qualify for the mortgage. An excellent credit score also increases your chances of qualifying for the program.
Best Schools in Catalina, Orlando
Homes for sale in Catalina, Orlando, give your children quick access to the best schools in Orlando, Florida. You can choose from incredible school options, depending on your children's age.
Cornerstone Academy Charter, Catalina Elementary School, and Washington Shores Elementary School are ideal options for your young ones attending elementary schools. These schools offer the perfect foundation for your children and get them on the way to life ahead.
The Memorial Middle School and Carver Middle School will suit your middle-aged children and offer adequate preparation for high school. Consider the Jones High School and Cornerstone Charter Academy High School for your teenage children. Your young adults will receive the help they need to determine their career options.
Neighborhood Safety
Settling in homes for sale in Catalina, Orlando, means you have a 1 in 36 chance of becoming a crime victim. Although this neighborhood's crime rates are higher than the national average, Catalina is safer than 52% of Florida's cities.
Besides, residents keep witnessing a decline in the area's crime rate. Presently, the year-over-year crime has had a 16% decline.
Neighborhood Careers and Salary
Catalina, Orlando's white-collar workers make up 72.31% of the neighborhood's working population. Most of these workers have sought employment in private companies. Government institutions have also employed part of the neighborhood's workforce. Some of the workers also have jobs with not-for-profit companies.
On the other hand, blue-collar employees account for 27.69% of the working population. This neighborhood also encourages entrepreneurship, with 9.25% of the working population venturing into their businesses.
Catalina, Orlando, has an average annual household income of $48 607. It is also important to remember that the median household income sits at $33 433 per year, with a considerable percentage of the working population being individuals aged between 35 and 55 years.
Local Attractions in Catalina, Orlando
Settling in homes for sale in Catalina, Orlando, gives you access to numerous fun spots. Here are the top attractions to consider.
Universal's Islands of Adventure - Enjoy endless adventures with your family whenever you visit this island. Superheroes, magical creatures, and beasts stand before you in this arena. The famous web-slinger lets you fly high above city streets. Explore a secret wizardry school before returning to the homes for sale in Catalina, Orlando. Face a colossal ape while hiding from hungry dinosaurs at this site.

Magic Kingdom Park - Children of all ages can witness their dreams come true at Magic Kingdom Park. Musical parades and classic attractions await you at the whimsical lands. Besides, you can delight in the Disney Characters and enchanting fireworks. Explore Liberty Square, Tomorrowland, and Fantasyland as you watch fantasies become real. At Cinderella Castle, your kids will love the fireworks that light up the sky.

Fun Spot America - Homes for sale in Catalina, Orlando, offer quick access to this top-rated family fun theme park. Enjoy diverse family and thrill rides that hardly disappoint. Endless fun awaits you at the Freedom Flyer, White Lightning, Bumper Boats, and Bumper Kars. Marvel at the numerous exotic reptiles and birds at the Gator Spot. Fun Spot America is ideal for spending time with your loved ones.

Disney's Typhoon Lagoon Water Park - Are you looking for the perfect spot to enjoy water fun near homes for sale in Catalina, Orlando? Make your way to Disney's Typhoon Lagoon Water Park to enjoy numerous attractions ideal for your family. The fast waterslides and pint-sized raft rides let you create lasting memories. This water park is the go-to place for aquatic thrill-seekers. Be sure to spend time near the lazy river or wave pool. Discover a storm of fun in the sun during your stay at this tropical paradise.

Walt Disney World Resort - Visit this world-famous resort to get a full dose of diverse Theme Parks. From Disney's Animal Kingdom Theme Park to Magic Kingdom Park and Disney's Hollywood Studios, there is something for everyone at this resort. Disney's Blizzard Beach Water Park is ideal for incredible water fun.

Boggy Creek Airboat Adventures - Glide through the headwaters of the Florida Everglades thanks to the Boggy Creek Airboat Adventures. See diverse exotic wildlife and discover enchanted areas during your guided tour. You could also book night expeditions which last an hour.

Central Florida Zoo - Get close to lush, tropical foliage whenever you explore the Central Florida Zoo. Spare time to explore the insect zoo, reptile house, and splash playground. Add a thrill to your tour with the Seminole Aerial Adventures zip-line.

Go Kayaking at Kelly Park - Marvel at the free-flowing spring at Kelly Park. Enjoy memorable family adventures on the rented kayaks. Work as a team down the stream while marveling at the beautiful sea life.
Restaurants in Catalina, Orlando
Homes for sale in Catalina, Orlando, let you enjoy numerous cuisines. Head to any of these restaurants to soothe your taste buds and fill your hungry stomach.
Catalina Eddie's - Enjoy giant hamburgers with well-seasoned onions at this restaurant. You could also try the chicken nuggets or mousse dessert. The meat lovers' pizza comes with pepperoni and sausage.

Salgados & Companhia - Do you want to try some Latino cuisines? Salgados & Companhia is your best bet. Enjoy tasty Brazilian bites whenever you stop by this restaurant.

Seafood Bandits - Try some seafood takeouts at the Seafood Bandits restaurant. Place your order and spend the afternoon with your family here.
With over 50 years of mortgage industry experience, we are here to help you achieve the American dream of owning a home. We strive to provide the best education before, during, and after you buy a home. Our advice is based on experience with Phil Ganz and Team closing over One billion dollars and helping countless families.
Choose Your Neighborhood for More Homes for Sale Information in Orlando, Florida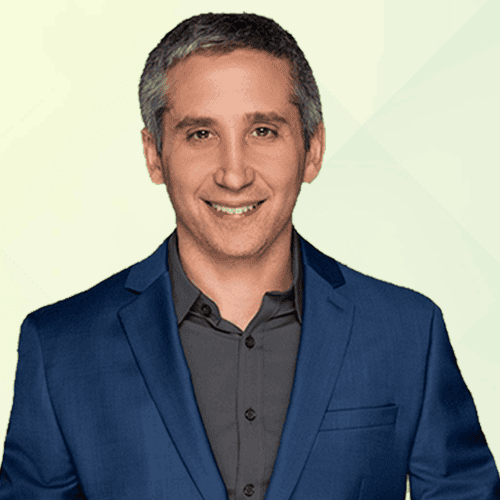 About Author - Phil Ganz
Phil Ganz has over 20+ years of experience in the residential financing space. With over a billion dollars of funded loans, Phil helps homebuyers configure the perfect mortgage plan. Whether it's your first home, a complex multiple-property purchase, or anything in between, Phil has the experience to help you achieve your goals.