Homes for Sale in College Park, Orlando
Phil Ganz
/
8 Min Read
/
Mar 10, 2023
The housing market in this neighborhood is competitive, with homes for sale in College Park, Orlando reporting higher prices and selling faster in light of decreasing inventory. With this in mind and the current dipping mortgage rates, there's no better time than now to consider a home loan and invest in one of Orlando's top real estate markets.
That said, here is all you need to know about the homes for sale in College Park, Orlando.
An Overview of College Park, Orlando
What sets College Park apart from other neighborhoods in Orlando is its small-town charm with urban conveniences. This neighborhood offers you a suburban lifestyle with a fantastic sense of community, but you're a walking distance from major downtown areas like Ivanhoe and Winter Park.
This neighborhood has a vibrant lifestyle and a wide selection of services, and it's not surprising that it attracts families, young professionals, singles, and retirees because it is a comfortable place to live. College Park is your best option if you're looking to buy a home in a diverse neighborhood. Here you will get Whites, African Americans, Hispanics, and Asians, among other ethnicities.
The average home price in College Park is $475K, but there's also something for everyone when it comes to the variety of homes for sale in College Park, Orlando. From small cottage homes, traditional ranch styles to craftsman-style homes, this neighborhood has homes that suit every budget.
The best part about buying a home here is that it doesn't include a Homeowners Association, which is an attractive asset. No HOA also explains the unique character of College Park, where no two streets look the same, thanks to the diverse architectural designs, this neighborhood has modern, mid-century and historic homes.
How to Move to College Park, Orlando
It's no secret that College Park is one of the hottest housing markets in Orlando and a unique opportunity to build equity.
Given the limited supply of homes, the rising market, and falling mortgage rates, it's the best time to take advantage of home loans if you can't afford to pay in cash.
Here are some of the types of home loans that you can consider:
Do You Qualify for the Hometown Heroes Program?
Most frontline workers cannot afford a home because they earn less than $62,000 annually, the minimum salary required to buy an average-priced home in Orlando. Fortunately, the Hometown Heroes Program makes homeownership accessible to frontline workers by providing financial assistance to cover the mortgage.
This program makes more than 100 frontline workers eligible who enjoy lower than the market rates for VA, FHA, Fannie Mae, RD, or Fannie Mac's first mortgage.
If you meet the requirements for the first mortgage, you automatically qualify to apply for a second mortgage to cover the closing costs and down payment with reduced upfront fees to help you buy a primary residence in the neighborhood you work in.
The Hometown Heroes Program offers eligible frontline workers first mortgage and closing cost and down payment assistance up to 5% of the value of the first mortgage but not exceeding $25,000.
The down payment assistance is available as a non-amortizing, 0%, 30-year second mortgage. This second mortgage is due and fully payable when you refinance the first mortgage, sell or transfer the deed of the house.
Who qualifies for the Hometown Heroes Program?
There are specific requirements for borrowers to meet to qualify for the Hometown Heroes Program:
Frontline Worker - The Hometown Heroes Program is only available for frontline workers in Florida. To qualify, you must be a firefighter, law enforcement officer, healthcare professional, educator, or childcare worker, among other frontline workers. You must also provide a certificate of your occupation and meet the income threshold of Orange County.

Income Limit - You must meet the qualifying income requirements defined by Florida Housing, which caps the individuals who qualify for a mortgage. Your salary must be 150% below Orange County's median income to qualify. Generally, the income cap is between $118,950 to $146,250.

Credit Score - Lenders use the credit score to determine the creditworthiness of a borrower. All applicants of the Hometown Heroes Program must have a credit score of at least 640 and a DTI of less than 50%.

First Time Homebuyer - To qualify for the Hometown Heroes program, you must be a first-time homebuyer. This means you were not interested in homeownership for three years before applying for this loan program. However, you might still qualify for the mortgage even if you're not a first-time homebuyer in the case of a veteran, or buying a home in a government-designated area.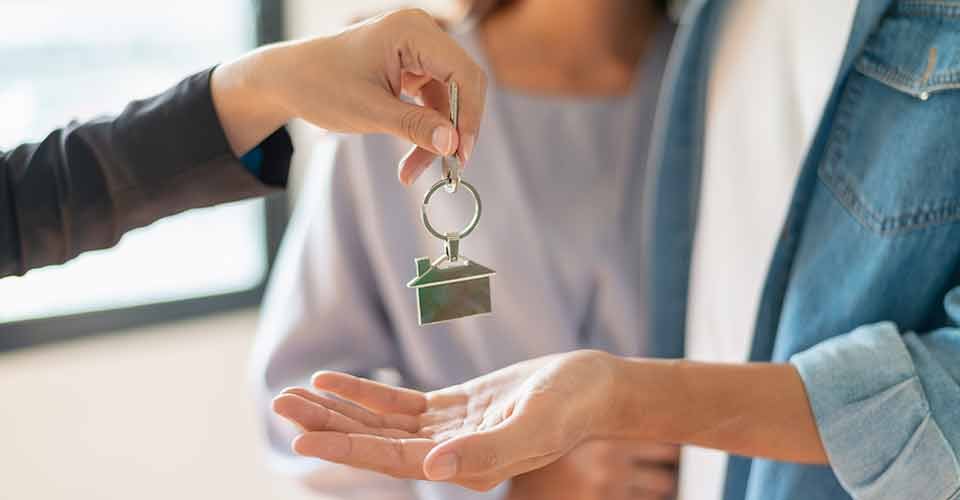 The Best Schools in College Park, Orlando
Like any neighborhood of Orlando, College Park boasts private and public schools, offering many options when choosing a school for your children.
You will be happy to know your kids have the best education in this neighborhood. College Park schools are highly rated when it comes to safety, class size, and good teachers.
Homes for sale in College Park, Orlando, are close to A-rated public schools that focus on a rigorous academic program and offer extra-curricular activities. So, whether your child loves exciting clubs or sports, many schools in the neighborhood have these options.
Some of the best schools in College Park include:
Edgewater High School
College Park Middle School
Bishop Moore Catholic High School
Princeton Elementary School
Lake Silver Elementary School
Hope Charter School
Orlando Science Elementary Charter School
Suppose you want to pursue higher learning for a certificate, diploma, bachelor's degree, or master's program. College Park, Orlando, is home to different tertiary institutions, and you can save some money on living expenses.
The following are some of the colleges and universities in the neighborhood:
Kingdom University International
The College Map
Belhaven University - Orlando
Columbia College -Orlando
Accredited Health Care Institute of Orlando
AdventHealth University
There's no better feeling than the weight of finding good schools for your children in Orange Park, Orlando, ahead of your move.
Public schools in College Park are considered a good place for your children to get an education, and these schools listed above are a good start if you're looking for highly-rated schools in the neighborhood.
Is College Park, Orlando Safe?
Without a doubt, safety is a priority when searching for homes for sale in College Park, Orlando. College Park is a safe neighborhood night or day and one of Orlando's best places to live. The crime rate in College Park is 59% lower than in other neighborhoods in Orlando.
Thanks to a strong sense of community, the residents of College Park take safety seriously, and hardly will you hear cases of violent crimes.
In fact, this neighborhood has an association that works closely with the Orlando Police Department. The College Park Neighborhood Association closely monitors safety through neighborhood watches and crime spotting.
College Park, Orlando Careers and Salary
College Park, Orlando, has a thriving economy and many employment opportunities. With a 2.8% unemployment rate, College Park fares better than the national average of 3.4%. While hospitality and tourism-based businesses contribute significantly to the neighborhood's economy, that's barely scratching the surface.
There is a plethora of job opportunities in College Park. If you're buying a home in the area to grow your career, you will find opportunities in healthcare, tech, engineering, digital media, and film, to name a few. Most residents in College Park work in white-collar jobs, blue-collar jobs, government jobs, entrepreneurship, and private companies.
You might expect the fact that Orlando is a tourist destination, and the most popular jobs should be in the tourism and hospitality industries. But this is not the case for College Park, the most popular job in the neighborhood is sales, including sales associates, executives, and consultants.
The average household income in this neighborhood is $140,827, which is 35% more than the national average. The highest-paying job is project management, with an average salary of $69,810, but it varies depending on the industry.
The booming economy, low cost of living, and the availability of job opportunities make College Park an attractive option to most homebuyers. Considering the rising home prices in the neighborhood and low inventory, you can capitalize on the competitive housing market condition and buy one of the homes for sale in College Park, Orlando.
Attractions and Restaurants in College Park, Orlando
College Park, Orlando, is famous for its beautiful homes, lakes, and parks, and there are many things to see and explore.
This neighborhood boasts a vibrant nightlife, great restaurants, arts, and culture. So, check out the following attractions and restaurants next time you are in College Park.
Albert Park - Albert Park is a small green space in the heart of College Park and features a gazebo and a walking trail lined with different trees and flowers. It's the perfect spot to break from the bustle of the city and have a serene time at this nature reserve. Once in a while, the park hosts community events, and you can come here and enjoy live music in an intimate setting.

Orlando Science Center - The Orlando Science Center is the perfect spot for science lovers, and this interactive museum allows you to discover exciting technological and scientific concepts. The science center also offers other activities, including watching educational movies at IMAX, gazing at the galaxy at the planetarium, or attending a laser show.

Dubsdread Golf Course - Located a few minutes from downtown Orlando, Dubsdread Golf Course is a classic 18-hole golf course with so much history, and it's known for hosting golf legends. This golf course has five sets of tees depending on your golfing expertise. After a game of golf, you can head over to the clubhouse and enjoy a meal or shop for golf gear and apparel at the shop.

Orlando Shakespeare Theater - Are you a lover of Shakespeare? The Orlando Shakespeare Theater is one of its kind in College Park, as it focuses on Shakespearian tales. But it also presents other types of current musicals, plays, and children's shows. This theater has also partnered with the University of Central Florida, and when you buy a ticket, the proceeds support the arts and creative community.

Dechoes Resale Emporium - If you love anything vintage, then Dechoes Resale Emporium is the place to be. The word 'resale' might sound like a thrift store, but Dechoes is a classy shop with high-end men's and women's clothing. You will spend a whole day shopping for funky ornaments, vintage shoes, dresses, and jewelry. This store is a hidden gem for retro style.

Blended Bistro & Boba Orlando - The Blended Bistro is the best spot for plant-based teas and has a great selection of vegan and vegetarian dishes. They serve everything from milk tea and boba teas, and you can choose Taro, Thai, or Jasmine for your fruit slushes. The food is served fresh, and the seasoned tofu rice and the summer rolls are a must-try.

Café Linger - You will love Café Linger because it's the best stop for breakfast or brunch in College Park. Their coffee is so good, and they have espressos, affogatos, lattes, and cappuccinos. You can taste the home cooking in their flavorful food, and for something sweet and savory, go for the Lemon-Ricotta Pancakes or Loaded Crépe.

Ollie's Public House - Ollie's is a unique local joint that attracts sports fans, or anyone who enjoys watching televised games. It's the best place to wind down the day with food and drink after exploring the growing College Park neighborhood. They have a simple but creative menu of starters, sandwiches, salads, pita pizzas, and wraps.
Bottom Line
Homes for sale in College Park, Orlando, offer you big-city conveniences and amenities without an expensive price tag.
So, investing in a home here offers you value for your money, and buying a home in College Park is now easier than before. Search for a lender with flexible terms and low rates, and apply for a home loan today!