Homes for Sale in Miami Design District - Miami, Florida
Phil Ganz
/
8 Min Read
/
Feb 04, 2023
The Miami Design District has so many activities to offer you, from showrooms to galleries and museums. There's so much to see and explore. Here is a list of fun things in this neighborhood.
Kids Activities in Miami Design District
Struggling to find kids' activities in Miami Design District? When you think of the Design District, the first thing that might come to mind is shopping, but there are other fun things to do in the Miami Design District.
Play at the State of Kid
The State of Kid offers interactive children's activities in a fun and safe environment where they can curate theme classes in sensory, crafts, dance, and outdoor music.
It is also a popular children's clothing store with a selection of Australian, American, and European brands. So, you can shop as the kids attend the fun enrichment classes. The good news is that you don't need to book an appointment, simply drop -in.
Visit the Thrilling Playscape of Dozie Kanu
The Playscape of Dozie Kanu offers your kids a thrilling experience that sparks their curiosity.
The playscape has installed a series of children's playground structures made from rebar, colored blue, red, green, and yellow, giving the area a sense of playfulness and invoking curiosity in kids.
These structures have padding, so you don't have to worry about the kids hurting themselves on the brick floors.
Family Day at the Institute of Contemporary Art, Miami
The Institute of Contemporary Art hosts a family day monthly on Sundays, inviting kids to participate in interactive storytelling and artmaking in their sculpture garden.
The kids can also play with the colorful character circus as they express their creativity with imaginative art projects.
Family Activities in Miami Design District
Home to some of Miami's best art, architecture, fashion, and dining, the Design District has plenty of exciting activities for your entire family as you stroll the vibrant neighborhood.
Here are activities you can do with your family.
View First-Class Art at De La Cruz Collection
If you are an art lover, you shouldn't miss visiting the De La Cruz Collection, which showcases different art collections by a lineup of different international artists.
This 30,000-square-foot facility by John Marquette features artwork by Mark Bradford, Isa Genzken, Nate Lowman, and Felix Gonzalez-Torres.
Experience Posh Design at Museum Garage
The Museum Garage is an outstanding work of art seven stories tall and can accommodate 800 vehicles. The garage showcases the works of five famous designers and architects.
This project drew its inspiration from the parlor game Exquisite Corpse, and the different artists just drew, unaware of what the other artists had drawn.
The garage has five different facades, and interestingly the components of the artwork don't match, but they flow together, creating a magnificent piece.
Get Amazed by the Fly's Eye Dome
The Fly's Eye Dome is a creation by R. Buckminster Fuller to envision an affordable movable home with water connection and solar panels to ideate a self-sufficient home.
The dome was inspired by a fly's eye and was constructed using lightweight fiberglass. Unfortunately, Mr. Fuller passed away before he realized the idea. The dome is open for the public to view free of charge.
Best Areas to Live in Miami Design District
The available homes for sale in Miami Design District are mostly mid-rise condos since the neighborhood is relatively new and it doesn't have many home options as its neighboring districts. The Design District has witnessed up-and-coming neighborhoods quickly flourishing in recent years.
The following are some of the best areas to live in the Miami Design District.
Baltus House
The Baltus House is an upscale apartment community, and it's famous for its sophisticated architecture and prime location along Biscayne Boulevard. It is a mid-rise condo building with 16 stories and 160 apartments of different sizes, from studios to two-bedroom condos.
Baltus House boasts floor-to-ceiling windows, spacious balconies with glass railings, and stainless steel kitchen appliances.
It also has a rooftop terrace, jacuzzi spa, infinity swimming pool, state-of-the-art gym, and private cabanas. The apartment also comes with secure parking and concierge services. The average home price in this luxurious condo building is $540,000.
One Bay Residences
One Bay Residences offers you the best of both worlds where you are in the heart of the Miami Design District and have a green park just outside your door. One Bay Residences is a gated community with one to three-bedroomed townhomes with different floor plans.
Living in this community guarantees you a spa, pool, and garage, and these homes have floor-to-ceiling windows, custom Italian cabinets, and stainless steel kitchen appliances. The median home price in One Bay Residences is $1,199,000.
Quadro Residences
Quadro Residences is a resort-style condo building featuring studios, one and two bedrooms apartments with expansive balconies, and unmatched deluxe amenities featuring an infinity pool, pool bar and restaurant, summer kitchen, and barbecue stations.
The median list price for the Quadro Residences is $690,000.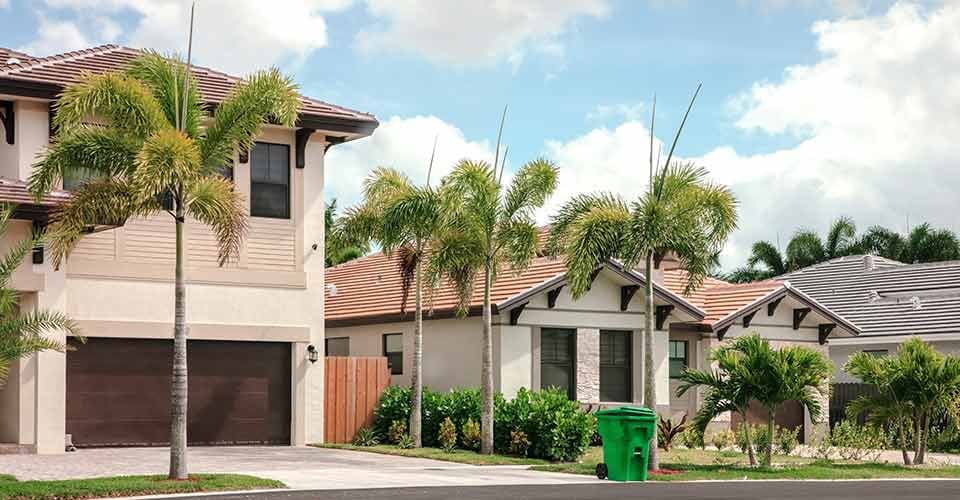 Top 5 Schools in Miami Design District
The Miami Design District is home to top schools offering your children the best education. There are different school options to choose from, and here are some of the top schools in the neighborhood:
Centner Academy-Pre School Campus
Centner Academy is a private school in the Miami Design District for pre-kindergarten to eighth grade. The school offers daily immersion in Chinese, Mandarin, English, and Spanish.
Its curriculum integrates mindfulness and emotional intelligence through project-based and problem-solving learning.
Design and Architecture Senior High
Design and Architecture Senior High School (DASH) is a magnet secondary school and one of the most highly-ranked public schools in the nation.
Apart from academics, this school also offers graphics, architecture, fashion design, industrial design, and film. DASH prepares its students for college and the design world by incorporating academics and artistic development.
Istituto Marangoni Miami
Istituto Marangoni Miami is a fashion school offering various degrees in fashion and professional short courses.
This learning institution offer Bachelor of Arts courses in Fashion Design, Fashion Studies, and Fashion Styling. It also offers an Associate of Arts in Fashion Business and a Master in Fashion & Luxury Brand Management.
As a leading fashion and design institute, this school has modern pattern-cutting studios, design classrooms, high-tech computer labs, and theory classrooms to ensure its students can access the latest fashion technology.
Allison Academy
Allison Academy is a private middle and High School for sixth to twelfth grades, offering quality education designed to meet each student's need through small-sized classes and a nurturing environment.
This school also promotes access and diversity despite your cultural and economic background.
Miami Arts Charter School
Miami Arts Charter School (MAC) offers a rigorous academic curriculum, visual and performing arts programs that prepare students for college. MAC uses the research-based student acceleration instructional model, which sparks curiosity and creativity.
The school enrolls middle school students in advanced core classes to prepare them for the Advanced Placement courses from the ninth to twelfth grade.
Is Miami Design District Secure?
Yes! as a creative neighborhood home to sleek celebrity-chef restaurants, modern architecture, and luxury fashion brands, it's not surprising that this shopping destination has a low crime rate.
Miami Design District is one of the safest neighborhoods in Miami, with effective policing and scant crimes.
Great Local Attractions in Miami Design District
Miami Design District is more than the luxury fashion boutiques, and you will appreciate the neighborhood more as you discover its hidden gems.
The Design District is a creative and cutting-edge area with many local attractions.
De La Cruz Collection
De La Cruz Collection is a must-visit if you love arts and culture. This area is renowned as a center of creative thought and innovation, attracting local and international visitors. Here you will learn more about the works of well-established artists with a track record of research, reputation, and exceptional art.
This center mainly focuses on contemporary art pieces, but you will also find unique videos, surrealist and abstract paintings. There's so much to see for art lovers, and De La Cruz offers you a glimpse of what's new and upcoming in the art world.
Haitian Heritage Museum
This award-winning museum highlights and preserves Haiti's cultural background locally and internationally.
The Haitian Heritage Museum perfectly curates and transforms different exhibitions, including historical documents, artifacts, great art, and music. There is so much to see, and these exhibitions immediately draw you in as you tour the museum.
Food halls
Apart from the creative and artistic places, the Design District also has excellent food stops. In fact, you will be spoilt for choice, but you can check out the food halls to sample different foods.
One of the top picks is St. Roch Market, which serves southern-style cuisine. You will love everything about the cultivated mix of local foods and drinks.
The MIA Market is another food hall that offers gourmet culinary options in a vibrant atmosphere, serving mouth-watering cuisines from around the globe.
Why Miami Design District is a Good Place to Live
Miami Design District has one of the best neighborhoods to live in with your family. Without a doubt, some factors come to play when deciding where to live, and you will be pleasantly surprised to discover that this neighborhood has everything you need, including:
The Best Schools
When moving to Miami Design District, the school district is an important factor. Most families prefer buying a home in a neighborhood with good public and private schools.
Most homes for sale in Miami Design District are close to the best schools, including Allison Academy, Centner Academy, and Design and Architecture Senior High.
Low Crime Rate
Because the Miami Design District is the heart of fashion, architecture, art, and dining, hosting renowned luxury brands, this neighborhood is in demand because of its low crime rate and exclusivity. You will feel safe walking around any time of the day and hardly hear criminal cases.
Efficient Public Transportation
Miami Design District boasts efficient public transportation. You can use the Miami Metrobus or the City of Miami Trolley to explore the Brickell and Biscayne.
The Miami Metrorail connects the Design District with Allapattah and other neighboring areas in the west. Otherwise, the Design District is entirely walkable.
Plenty of Outdoor Activities
Another reason you will love living here is that the Design District has plenty of outdoor activities with your family. Apart from the upscale fashion stores, art galleries, and restaurants, you have festivals, concerts, and kid-friendly recreational spots you can enjoy all year round.
Not forgetting the nearby parks such as Roberto Clemente Park, Jungle Plaza, and Margaret Pace Park, where you can have a picnic as the children enjoy the playground.
Good Job Market
One of the biggest attractions of moving to the Miami Design District is the stable job market.
The Design District Miami is an international neighborhood where fashion, architecture, food, and art, which means that different industries thrive here. You can expect healthcare, education, real estate, and hospitality job opportunities.
Planning to Buy a Home in Miami Design District? Check Out These Home Loans
The process of buying your first home may seem challenging at the outset. Considering the homes for sale in Miami District Design may be pretty costly, you may find it intimidating to purchase a house in the area.
Luckily, there are plenty of home loans in the Miami Design District to help you become a homeowner.
FHA loan
The FHA is a government-sponsored loan that requires a down payment of 3.5%, and it's a popular option for first-time buyers.
To qualify for an FHA loan, you require a maximum DTI of 43% and a credit score of 580. However, you can still be eligible with a lower credit score, but in this case, you need a 10% down payment.
Most notably, the FHA loans require you to pay mortgage insurance which protects the lender in case you default. You can also pay the premium in advance to partly cover your closing costs and the ongoing premium included in your monthly mortgage payment.
VA loan
Are you a veteran, a service member, or a surviving spouse? The VA loan may be the best option for you. This loan is usually generous with lenient credit requirements and doesn't require mortgage insurance or a down payment.
Moreover, you are likely to qualify with a higher DTI and still be eligible for larger mortgages, unlike other home loan programs.
The VA loan also charges lower closing costs and interest, making it the best option for a veteran and a first-time homebuyer who needs financial assistance to navigate the current competitive housing market.
While the U.S. Department of Veterans Affairs guarantees the loan, you must access it through a lender who sets your DTI ratio and credit score requirements.
USDA loan
The USDA loan may surprise you. It gives aspiring homeowners in rural areas a chance at homeownership with no down payment if they qualify. And no, you don't have to live on a farm to be eligible.
The U.S. Department of Agriculture guarantees the loan and gives you 100% financing with strict requirements for your income and home location.
Most lenders require a DTI of 43%, a credit score of at least 640, and an adjusted gross income that must be less than 115% of your area's median income.
Fannie Mae and Freddie Mac
Fannie Mae and Freddie Mac are government-sponsored mortgage lenders with a low down payment. Both offer you home loans with a 3% down payment, provided that you have a good credit score and meet the set guidelines.
The best thing about this conventional loan is that you don't have to pay mortgage insurance if you have built 20% equity on your home.
The available home loans include Fannie Mae HomeReady Mortgage, Freddie Mac Home Possible Mortgage, and Freddie Mac HomeOne Mortgage. You can qualify for this loan with a minimum credit score of 620, and the acceptable DTI depends on your financial profile.
Conclusion
Miami Design District is arguably one of the most sophisticated neighborhoods in Miami. It's a luxury fashion, design, art, and fine dining hub.
You will mostly find Homes for Sale in Miami Design District in up-and-coming neighborhoods such as Baltus, One Bay Residences, and Quadro, which are the best places to buy a home.