Homes for Sale in Downtown, Orlando

By Phil Ganz

Edited by Ryan Skerritt
8 Min Read
Mar 04, 2023
If you're considering moving to Downtown Orlando, you should understand the many benefits of living in this vibrant area. From its lively arts and culture scene to its proximity to top-tier entertainment venues, there's a lot to love about the area. With so many homes for sale in Downtown Orlando, you're sure to find one that meets your specific needs.
This blog post will provide everything you need to know about this vibrant city and the amazing homes for sale in the area. From what makes this neighborhood unique to the different types of home loans available, the school district, careers, and the area's attractions, you'll learn all the key details you need to make an informed decision. Read on to learn more!
Downtown, Orlando Overview
Downtown Orlando is one of the most desirable neighborhoods in the area due to its convenient location. Located right off of I-4, Downtown Orlando is only minutes from Downtown's biggest attractions like Disney World and Universal Studios.
Downtown Orlando provides easy access to Downtown's most popular restaurants, shops, entertainment, and nightlife.
Residents can also take advantage of the proximity to parks and great outdoor activities like fishing and boating. With such a central location, Downtown Orlando is the perfect place for anyone looking for a vibrant urban lifestyle.
Downtown Orlando offers excellent public transportation, with SunRail and LYNX buses servicing the neighborhood. If you prefer to drive, Downtown has several major highways and roadways for easy commuting.
Additionally, the area features a variety of employers, including the Orange County Courthouse, Orange County Convention Center, Citrus Bowl Stadium, and more.
What Type of People Live in this Neighborhood?
Downtown Orlando attracts all types of people, from professionals to families, tourists, and retirees. The area is a great spot for young professionals looking for a more urban setting with easy access to public transportation, restaurants, entertainment, and nightlife.
It's also a great spot for retirees looking to enjoy the cultural and entertainment offerings while having easy access to hospitals and healthcare facilities.
Additionally, Downtown Orlando is attractive to families due to its strong school system and wide range of housing options.
What is the Ethnic Makeup of this Neighborhood?
The ethnic makeup of Downtown Orlando is quite diverse, with approximately 44% white, 18% African American, 26% Hispanic or Latino, 4% Asian, and 5% combination of other races.
This blend of cultures gives the neighborhood an enjoyable, vibrant atmosphere and makes it one of the most diverse neighborhoods in Orlando.
Many foreigners have also settled in this neighborhood in search of green pastures. Generally, almost 20% of the population was born outside of the United States.
What is the Average Home Price in this Neighborhood?
The average price of homes for sale in Downtown Orlando is much higher than in most neighborhoods in Orlando.
The median home value in Downtown Orlando is $310,000 as of January 2023, which is lower than the median home value in the Orlando area, $385,910.
Various types of homes are available, ranging from single-family homes to condos and townhouses. These homes typically come with a higher price tag, so you should be prepared to spend more if you want to purchase a home in Downtown Orlando.
However, you can find great deals on luxury homes if you're willing to look around and do some research.
What is the Overall Character of this Neighborhood?
Downtown Orlando is an excellent place to live, work, and play. With its proximity to world-class attractions, an eclectic mix of residents, and various housing options, this neighborhood has something for everyone.
Many people move here for the city's excellent job opportunities, restaurants and entertainment options, and unbeatable quality of life.
The architecture in Downtown Orlando is a mix of old and new, with everything from classic bungalows to modern high-rises dotting the skyline.
The streets are lined with quaint cafes and charming boutiques, making it easy to find something interesting to explore. It's a highly walkable neighborhood with plenty of green space to enjoy.
How to Move to Downtown, Orlando
When planning your move to Downtown Orlando, you should start by researching the neighborhoods and homes for sale. You can work with a local real estate agent or browse through listings online to find one of the perfect homes for sale in Downtown Orlando.
During the home purchase, you'll need to arrange your financing, get pre-approved for a mortgage, schedule home inspections, and negotiate terms.
Finally, when the home purchase is complete, it's time to plan your move. Hiring a moving company will make the process easier and less stressful.
Research different movers and compare their services, cost, and customer reviews. Once everything is arranged and packed, you'll be ready to start your new life in Downtown Orlando!
Why Now is a Good Time to Get a Home Loan in Downtown Orlando, Florida
With many attractive home loan options available to potential homeowners, now is an ideal time to get a loan in Downtown Orlando.
With attractive mortgage rates, additional financing options, and the potential for future value appreciation, now is the perfect time to purchase a home in this dynamic city.
Additionally, Orlando offers special incentives to those purchasing a home in the Downtown area. The city offers grants and down payment assistance to help buyers finance their homes. These incentives can reduce the overall cost of purchasing a home and provide more flexibility regarding loan terms.
Below are the popular home loans in Downtown Orlando and why now is a good time to secure one of them:
Do You Qualify for the Hometown Heroes Program?
The Hometown Heroes Program provides down payment and closing cost assistance to first-time, income-qualified homebuyers so they can purchase a primary residence in Downtown Orlando, Florida.
This program helps reduce the financial burden of buying a home and allows workers who serve the community to become homeowners.
Who Qualifies?
The Hometown Heroes Program is available to eligible full-time community workforce, employed by a Florida-based employer.
To qualify for the Hometown Heroes Program, you must meet certain criteria, including:
All Borrowers must have a minimum FICO credit score of 640.

Borrower(s) must not have had an ownership interest in their primary residence within the last three years.

The property the borrower(s) is purchasing will be their primary residence and they will be a Florida resident.

Borrower(s) must not exceed the maximum Income Limit requirements, household size, for the county in which the property is being purchased.
How to Apply
To apply for Hometown Heroes Program, you must visit a participating loan officer, fill out an application, and provide proof of residency and employment.
Eligible proofs include a driver's license, lease agreement, utility bill, job card, recent pay stubs, or employer recommendation. The City of Downtown will examine your application and decide if you're eligible for this program.
Best Schools in Downtown, Orlando
Downtown Orlando is home to some of the best schools in Central Florida, making it an ideal spot for students of all ages.
The Orange County Public Schools district serves the neighborhood, which offers a variety of elementary, middle, and high schools with top-notch educational programs and facilities.
Below are the highly-rated schools in Downtown Orlando, from grade/high school to higher education:
Grade / High Schools
Orange County Preparatory Academy
Hillcrest Elementary School Orlando
Princeton Elementary School
Boone High School
Edgewater High School
Higher Education
UCF Downtown
Webster University Orlando
Dr. Phillips Academic Commons
Florida Agricultural And Mechanical University - College of Law
Downtown, Orlando Safety
The overall crime rate in Downtown Orlando is lower than most neighborhoods in Florida, but like any large city, certain areas experience several crimes than others.
According to recent data from the City of Orlando, the neighborhoods with reported violent criminal activity include the west of Downtown, Parramore, Holden/Parramore, Washington Shores, and Callahan.
Fortunately, several measures are in place to keep residents safe in the Downtown area. The neighborhood has a strong police presence and has invested in programs such as the Community Engagement and Intervention Team (CEIT), which builds relationships between police and citizens while addressing public safety concerns.
Additionally, the city has implemented crime prevention strategies such as installing surveillance cameras and increasing street lighting in areas with higher crime rates.
There are resources like Crime Prevention Through Environmental Design (CPTED). This initiative helps create an environment that minimizes opportunities for crime through proper landscaping, architectural design, improved visibility, and more.
Volunteer organizations comprised of local business owners, community members, and churches also meet regularly to discuss safety issues and work together to identify solutions.
Downtown, Orlando Careers and Salary
The health of the economy in Downtown Orlando is strong and growing, with numerous business developments and investments happening in the area. The city is also home to multiple universities, colleges, and major medical centers, ensuring plenty of jobs available for residents.
The median household income for Downtown Orlando is about $87,568 per year, which is higher than the national average. Downtown Orlando also offers a variety of career opportunities, with some of the biggest employers including Disney, Universal Studios, and Lockheed Martin.
The most common jobs in Downtown Orlando are cashier positions, sales associates, and customer service representatives.
The highest-paying jobs are Psychiatrists (Average Salary $250,180), General Internal Medicine Physicians (Average Salary $235,250), Surgeons (Average Salary $223,890), Obstetricians and Gynecologists (Average Salary $210,780), Family Medicine Physicians (Average Salary $197,550), and Judges, Magistrate Judges, and Magistrates (Average Salary $185,950).
Downtown, Orlando Attractions and Restaurants
Downtown Orlando is a vibrant city full of exciting attractions and delicious restaurants. From thrilling theme parks to unique cultural experiences, there is something for everyone in the heart of Central Florida.
Here are the five must-see attractions in Downtown Orlando and some popular restaurants to check out.
Orlando Science Center
The Orlando Science Center is a great attraction offering interactive exhibits and activities designed to spark curiosity, creativity, and exploration. With multiple floors of galleries, the science center offers plenty of fun for the entire family.
The popular exhibit features live animals, fossils, and hands-on activities about Florida's unique ecosystems. You can also explore the Science Park, featuring hundreds of interactive exhibits that cover science, technology, engineering, art, and math.
You'll enjoy a 50-foot climbing wall, a tornado simulator, and a virtual reality experience. The center also hosts events such as Science Night Live for adults and after-hours events with music, craft beer, food trucks, family events, movie nights, summer camps, and more.
Orlando Museum of Art
The Orlando Museum of Art is a must-visit attraction for any art lover. It features a permanent collection of over 2,000 pieces, including American and European paintings, sculptures, and photography.
The museum also showcases a range of traveling exhibitions throughout the year. You'll be impressed by various educational programs and activities, such as interactive classes and workshops that give visitors an understanding of the traditional and modern arts.
Harry P. Leu Gardens
Harry P. Leu Gardens is a 50-acre historic botanical garden with an impressive array of lush greenery, flowers, and trees. This tranquil oasis is a great way to spend a day exploring and admiring nature's beauty.
The garden features a large rose garden with over 300 varieties and several themed gardens, such as the palm and bamboo garden and the butterfly garden.
Visitors can also stroll along the winding pathways or take in the sights of the lake. Educational programs such as horticulture classes, tours, and more are also available.
Kres Chophouse
Kres Chophouse is a popular upscale steakhouse offering a menu full of mouthwatering cuts of aged prime rib, filet mignon, and the freshest seafood.
With an extensive wine list to pair with any meal, you'll find something to suit your taste. Kres Chophouse's inviting atmosphere and attentive service make the restaurant a top choice for visitors and residents in downtown Orlando.
310 Lakeside
310 Lakeside is the perfect spot to enjoy a unique dining experience with breathtaking views of Lake Eola. The restaurant's menu features contemporary American dishes that blend classic flavors with modern tastes.
Highlights include their hand-crafted burgers, flatbreads, sandwiches, and signature seafood dishes. The restaurant boasts an extensive wine list with over 150 selections from all around the world. They also offer craft cocktails, beer, and spirits. Not to mention the stunning view from their terrace and patio seating.
Bottom Line
If you're looking for the perfect place to call home in Orlando, the Downtown area is your place. The neighborhood offers many housing options, from historic homes to chic urban apartments, with prices ranging from affordable to luxurious.
However, whether you're a first-time home buyer or an experienced real estate investor, you'll need to equip yourself with crucial information about the homes for sale in Downtown Orlando, the available home loans, amenities, and the entire real estate market.
From finding the right location to negotiating a great deal, with the right information, you'll be ready to make a smart purchase in no time.
With over 50 years of mortgage industry experience, we are here to help you achieve the American dream of owning a home. We strive to provide the best education before, during, and after you buy a home. Our advice is based on experience with Phil Ganz and Team closing over One billion dollars and helping countless families.
Choose Your Neighborhood for More Homes for Sale Information in Orlando, Florida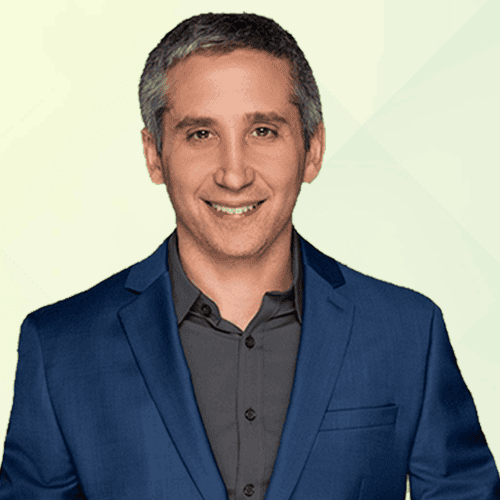 About Author - Phil Ganz
Phil Ganz has over 20+ years of experience in the residential financing space. With over a billion dollars of funded loans, Phil helps homebuyers configure the perfect mortgage plan. Whether it's your first home, a complex multiple-property purchase, or anything in between, Phil has the experience to help you achieve your goals.