Homes for Sale in East Park, Orlando

By Phil Ganz

Edited by Ryan Skerritt
9 Min Read
Feb 25, 2023
If you want to make Orange County your new home, East Park, Orlando, is among the best places to live. Whether you are looking for a single-family home or a condo, you can find homes for sale in East Park, Orlando that will meet your housing needs. The numerous attractions within the neighborhood also mean you will have things to do during your free time.
Learn more about what it is like living in East Park Orlando, the neighborhoods real estate market, as well as financing options to help you move into your dream home!
East Park Neighborhood Overview
East Park, Orlando, is an excellent place to live in the Lake Nona neighborhood with its unique balance of residential, recreational, and commercial spaces and amenities.
However, while a location might be good for one person, it may not be the perfect home for another, depending on your needs. Understanding the area will help you make the right decision to ensure it is compatible with your lifestyle.
What Makes East Park, Orlando Unique?
If you want to live in an area close to recreational and urban amenities, East Park, Orlando has what you need. It is close enough to downtown Orlando to provide a balanced living experience that caters to your convenience. East Park also hosts East Lake and East Lake Park, which offer recreational opportunities for the entire family.
The basketball and tennis courts are there for you if you are a sports person, as well as picnic areas and playgrounds for kids. The neighborhood is also walkable; you can access most places using walkways and sidewalks. Since it is close to downtown Orlando, you can enjoy the urban lifestyle without computing for long distances.
What Type of People Live in East Park, Orlando?
East Park is home to all classes of people, including students, young professionals, families, and retirees. Retirees looking for a convenient neighborhood find East Park an ideal destination, while students and young professionals with a thirst for urban life appreciate its proximity to downtown Orlando.
Families searching for good schools for their kids, parks, and recreational activities are also here. The young families and professionals are primarily liberal, with most of the population aged 33-44 years.
What Is the Ethnic Makeup of East Park, Orlando?
East Park is a diverse neighborhood with people from different backgrounds. Most of the population is White, taking up at least 48% of the entire population.
Blacks and African-Americans comprise 22% of the population, while Hispanics and Asian ethnicities make up 18% and 11%, respectively. Given the diversity in East Park, Orlando, you are bound to feel right at home regardless of your ethnic origin.
What is the average home price in East Park, Orlando?
Homes for sale in East Park, Orlando, sell at very competitive prices. You can expect the average home price to be around $455k. However, keep in mind that the price of your home will vary depending on factors such as size, style, and individual features.
Most of the homes in this neighborhood were constructed in early 2000, meaning you will get value for your money when you invest in a home for sale in East Park, Orlando. You can always check out available financing options to help you buy a home that meets your needs and preferences.
What is the overall character of East Park, Orlando?
East Park gives you an urban-suburban mix. It is a melting pot of cultures that adds to its diversity and character, making it a hospitable and inclusive neighborhood for everyone. Homes for sale in East Park, Orlando, are also diverse in style. They range from apartments and modern family homes to Mediterranean-style homes.
Living in East Park allows you to enjoy the convenience of easy access to amenities and an urban lifestyle while also providing an opportunity for high-quality living in Central Florida. It also offers a neighborly feel, and most people own their homes.
How to Move to East Park, Orlando
Moving to a new place is a monumental decision that requires prior and meticulous planning. You need to get your finances for the process to be smooth and hassle-free.
Before moving to East Park, Orlando, it is vital to be mindful of moving costs, including home prices for your new home. Fortunately, you can take advantage of the various available home loans to help you finance your new home.
Now is a great time to take a home loan as the mortgage rates dip since they could either flatten or rise soon. Getting a home loan early also allows you to own a home sooner.
Below are some of your home loan options to consider if you want to get yourself one of the homes for sale in East Park, Orlando.
FHA Loans
FHA loans (Federal Housing Administration) loans are loans from private lenders that are backed by the government. These loans allow you access to financing with a credit score as low as 580 and a down payment of 3.5%. However, you may access financing with a credit score of 500 if you pay a 10% down payment.
FHA loans have varying loan limits depending on the county. Although they require two mortgage insurance premiums, FHA loans allow you to own your dream home even with low credit scores.
VA Loans
VA loans are government-backed loans insured by the Department of Veteran Affairs. They are specifically available to veterans and military service members. Unlike most loan programs, VA loans require no down payment.
It also has no mortgage insurance, making it more affordable, and no credit score requirement. VA loans have limited closing costs and may sometimes be paid by the seller.
Conventional Mortgage
Conventional mortgage is the most common type of home loan. They are offered by banks and usually have fixed terms and rates. You can get a conventional loan if you have a good credit history, and the down payment can be as little as 3%. Unlike unconventional loans, they also have lower interest rates, which lower your overall costs comparatively in the long run.
A conventional mortgage is a good choice if you have a large down payment for your East Park home but still want to enjoy the benefits of low-interest rates. Less than 20% of the down payment requires you to pay private mortgage insurance.
USDA Loans
If you are interested in a home in a more rural place, USDA loans, which the U.S. Department of Agriculture insures, could be what you need. The loans are available for borrowers who want to acquire a home in a rural area or suburban location without worrying about a down payment.
You don't need a down payment for most properties with a USDA loan, and the interest rates are lower than that of conventional loans.
Borrowers don't have to pay private mortgage insurance (PMI), which lowers home ownership costs. It is ideal for borrowers with moderate to low income. Home improvement loans and grants are also available.
Jumbo Loans
For luxury and high-value homes for sale in East Park, Orlando, jumbo loans have you covered. Jumbo loans are ideal for borrowers who want to acquire high-value property. To qualify for the loan, you need a high credit score and a low Debt to Income ratio.
The good thing is that jumbo loans have no maximum loan limit and come with flexible down payments. Despite the strict regulations, the Jumbo loan approval process is quick, allowing you to acquire your dream home much faster.
Given the above options, shopping around and comparing different home loans and lenders is important to get the best deal for your financial needs.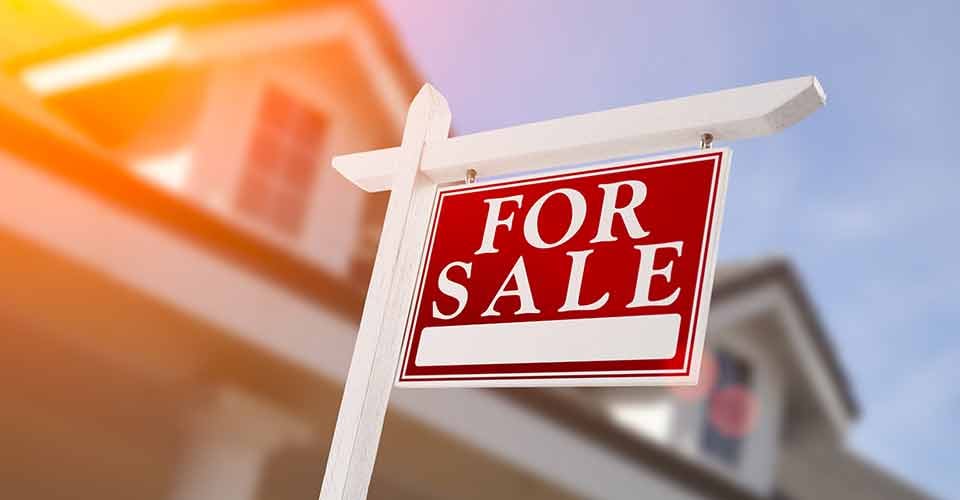 Do You Qualify for the Hometown Heroes Program?
The Florida Hometown Heroes Housing Program is a unique loan program by the state that provides subsidized rates and interest to eligible community workforce. It aims to make it easy for individuals serving their communities to own homes.
The Hometown Heroes Housing Program is available to first-time, income-qualified homebuyers who want to buy a home in East Park, Florida.
To qualify for the Florida Hometown Heroes Program, you must work for an employer that is a FL based company and meets program requirements. Only applicants with salaries less than 150% of the county's median income are eligible for the program.
You should also be a first-time homebuyer who hasn't shown interest in owning a primary home for the last three years. Lastly, applicants need a credit score rating of at least 640 and must work a minimum of 35 hours a week or more.
You can use the Hometown Heroes Program to get financing for your home in East Park, Orlando. The program assists with down payment and closing costs for first time homebuyers.
It has a zero-interest rate loan to help eligible borrowers pay for the down payment and closing cost and make owning a home more affordable for eligible community workforce and their families.
Since the specific loan terms differ depending on the participating lender, check out participating lenders in Orange County to assess your eligibility for the program.
Best Schools in East Park, Orlando
When it comes to giving your child a quality education, East Park has high-rated schools that focus on your child's holistic development.
If you have kids in preschool, Cranium Academy of East Orlando is a private preschool and elementary school within East Park that can accommodate your little one. Ladybird Academy of Lake Nona is also a trusted daycare if you need a place for your little one as you attend to other responsibilities.
Below are the best schools in East Park, Orlando, you should consider.
Sun Blaze Elementary School
Sun Blaze Elementary School is among the best elementary schools in Florida, serving learners from Pre-K to 5th grade. It has earned recognition as an A-school from the Florida Department of Education five years in a row because of its excellent performance.
The school focuses on inculcating integrity, innovation, respect, collaboration, equity, and inclusion to help learners develop socially and create a healthy foundation for a successful future. Besides academics, the school offers after-school programs such as martial arts, scouts, golf, and drama.
Innovations Middle School
Innovation Middle School accommodates learners in grades 6 to 8. The school focuses on STEAM education (Science, Technology, Engineering, Arts, and Math) and teaches math, science, social studies, and language arts as its core courses.
It also offers a wide range of co-curricular activities ranging from sports and clubs to music programs for the all-around development of learners. Innovation Middle School has also earned recognition as an A school from the Florida Department of Education.
Cornerstone Academy Charter
This public charter school serves students in grades K-12 with a curriculum focusing on biotechnology and life sciences. It aims to prepare learners for college and offers a rigorous academic program that includes dual enrollment opportunities, Advanced Placement, and honors courses.
The school has several extracurricular activities, such as music, clubs, and sports. Cornerstone Academy Charter enables students to become confident, self-directed, and responsible lifelong learners.
Is East Park, Orlando Safe?
Anyone looking for a new place to call home will always want to ensure their new home is safe and secure. Orlando is no exception, and East Park, in particular, offers a high level of safety for its residents. With a meager population of approximately 2,632, the neighborhood is quite tranquil and community-oriented.
The low crime rate, concentrated police presence, and actively involved neighbors contribute to a sense of security for those living in East Park. Burglary, theft, and violent crime occur rarely, and the Orlando Police Department remains highly committed to responding quickly to all safety matters.
Property crime rates in East Park also remain relatively low, with fewer than four reported incidents per 1,000 people. East Park also includes many programs and initiatives to provide a safe environment. The Orlando Fire Department also makes regular visits, conducting home safety inspections, fire drills, and training in the event of an emergency.
Residents take pride in protecting their community and do not hesitate to call the police if they notice any suspicious activity or behavior. You can rest assured that you can feel safe and secure in East Park.
East Park, Orlando Careers and Salary
The economic health of East Park is robust, with a median household income of $109,807 which is way above the national average of $69,021. This is due to the many well-paying and stable jobs in the area.
The largest industries in East Park include professional services, finance, manufacturing, and hospitality. The cost of living in East Park is relatively low, which makes it even easier to find a comfortable salary.
The average salary for residents of East Park is in line with the Orlando average, which is $85,100, translating to $7,090 monthly. Furthermore, there are many opportunities for growth and advancement as the city is quickly developing.
However, the salaries may vary drastically depending on the position and qualifications. The lowest earner takes home an average of $21,500, while the highest earners pocket $380,000.
The most popular job in East Park is professional services. This includes positions such as accountants, lawyers, and consultants. Other popular jobs are in finance, hospitality, retail, and manufacturing. The abundance of positions in these industries means there is plenty of opportunity for residents to thrive and find stable employment.
The highest-paying job in East Park is within the finance sector. Financial services include investment banking, wealth management, and corporate finance.
These careers often require a higher level of education but come with a much larger salary. Healthcare workers also earn a high salary, particularly those in specialized medical fields.
Popular Restaurants in East Park, Orlando
There are plenty of places to dine in East Park, Orlando. Below are popular restaurants to go to within East Park.
Mr. K's Chinese Cuisine & Sushi - Mr. K's Chinese is a local spot for Chinese food. The restaurant serves various Chinese delicacies such as chow mein, fried rice, and rice noodle. You will also find seafood, soups, beef, pork, and drinks on the menu. You can order the food online for pick up or delivery, which adds to your convenience.

Pizza Hut - Pizza Hut is a famous American restaurant chain that specializes in serving pizza, pasta, and other Italian-American dishes. You can order takeout or dine in when your craving for Italian cuisine kicks in.

Dunkin' Coffee - Check out Dunkin' Coffee for a wide selection of sweet treats. Your menu choices range from coffee and frozen beverages to sandwiches and wraps, donuts, bagels, and muffins. And you can order online.
You can also head to Taco Bell and Burger King within the East Park neighborhood to get your Mexican food and American fast food, respectively!
Local Attractions in East Park, Orlando
There are various local attractions in East Park for both adults and kids. Below are a few ideas on what you can expect to find within East Park Neighborhood.
The East Lake - This is the most significant natural attraction in East Park, where you can be in touch with nature and enjoy scenic water views.

East Lake Park - Located at 10193 Lake District Lane, Orlando, FL, East Lake Park has numerous facilities and amenities for the whole family. The park is located along East Lake and features a picnic trail, a playground for kids, and trails for jogging and biking. It also has a basketball court, a tennis court, and a pickleball court.

Lake District Dog Park - Just a few minutes away from East Park is Lake District Dog Park. It is located in Baldwin and has numerous amenities for dogs and their owners. The park has designated areas for small and big dogs and a small lake where dogs can swim. Lake Baldwin Trail is also a stone's throw away and provides excellent views of the lake and the surroundings.
Conclusion
Owning a home in East Park, Orlando is an investment that will give you value for money. The neighborhood ticks off all the important metrics to make it the best place to study, live, raise a family and retire. Finances do not have to stand between you and your dream home.
Consider getting a home loan that meets your financial situation to secure one of the many homes for sale in East Park, Orlando.
With over 50 years of mortgage industry experience, we are here to help you achieve the American dream of owning a home. We strive to provide the best education before, during, and after you buy a home. Our advice is based on experience with Phil Ganz and Team closing over One billion dollars and helping countless families.
Choose Your Neighborhood for More Homes for Sale Information in Orlando, Florida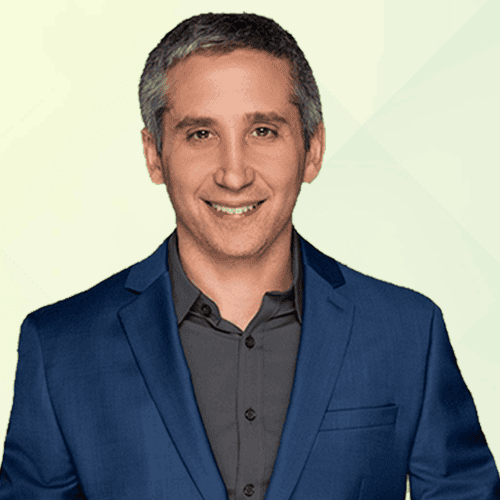 About Author - Phil Ganz
Phil Ganz has over 20+ years of experience in the residential financing space. With over a billion dollars of funded loans, Phil helps homebuyers configure the perfect mortgage plan. Whether it's your first home, a complex multiple-property purchase, or anything in between, Phil has the experience to help you achieve your goals.