Homes for Sale in Grapeland Heights - Miami, Florida
Phil Ganz
/
8 Min Read
/
Jan 28, 2023
Homes for sale in Grapeland Heights let you interact with diverse ethnic groups. Retirees also throng the area, as is evident with the high concentration of older people.
Choose from the mix of 2-bedroom and three-bedroom homes available in this neighborhood. Grapeland Height's real estate also comprises tiny single-family homes and townhomes.
Settling in homes for sale in Grapeland Heights, Miami, means the watery wonderland of the Everglades, Biscayne Bay, and the Atlantic Ocean will surround you. There are plenty of ways to make a splash in the city.
Things to Do in Grapeland Heights Miami
There's something about Grapeland Heights, Miami, that makes it a fun place to stay. The abundant blue skies and sunshine blend with the subtropical climate and hardly disappoints. Houses for sale in Grapeland Heights offer an oasis ideal for a family outing.
While considering homes for sale in Grapeland Heights, you may look for different cultural attractions for fun expeditions. This neighborhood has numerous cultural landmarks, including the Tower Theater, located south of the Police Department substation.
Other fun places include:
Grapeland Water Park
Located just a few miles from Biscayne Bay, Grapeland Water Park lies on a beautiful public green space. The city of Miami Parks and Recreation Department operates this immersive park. There are plenty of splish-splashing opportunities here, thanks to the acres of water slides, pools, and lazy rivers.
Enjoy numerous year-round fun activities with this park's walking trails, baseball fields, and open green spaces. The park has a recreation pool, lazy river, toddler pool, and a larger slide pool. Watch family-friendly films while swimming during the dive-in Fridays hosted in the park.
Reserve space for a private party over the weekends. The available on-site concessions mean you can only bring a birthday cake for your private party. Rest assured, knowing you're in safe hands, given that the park always has lifeguards and water attendants on duty.
Gaze at Delightful Art in the Park
Before you leave Grapeland Water Park, spare some time to take in the art pieces at the park. Romero Britto's colorful art characterizes the park's shipwreck theme. Tina, the artist's little Pirate Girl sculpture, greets you as you enter the park.
Within the park, you'll find colorful monuments alongside the statues. Check out the fountains, flags, and plaques that Britto designed. This work of art adds an extra splash of the city's spirit to the park. The cultural attraction guarantees a fun day for you and your family.
Captain's Lagoon
Ease into Grapeland Heights's action at the Captain's Lagoon. The expansive recreational pool offers a gradual, beach-like entry that you'll love.
Splash in the shallow end while relaxing on the shoreline. Your family can enjoy a swim in the six-ft deep lagoon. Float and relax in this calming environment.
Pirate's Plunge
Enjoy more fun away from homes for sale in Grapeland Heights when you explore Pirate's Plunge. Climb to the top of the stairs before you take the fast slide into the expansive pool. Bring your family here to splash around together and enjoy safe fun here.
A giant bucket at the top ensures that the water in the pool remains full. An alarm will go off when the bucket needs to spill. Steer clear to stay dry, or head underneath for a refreshing splash.
Buccaneer River Ride
The Lazy River is a staple fun ground for anyone who loves water parks. Grapeland's Buccaneer River Ride is the go-to place for anyone craving water park fun in the city. Let the current carry your family away as you enjoy a lazy ride on an inflatable inner tube.
The impressive waterfalls are part of the numerous surprises you can expect during this ride. Your older kids can try swimming against the current to get some thrill from your ride. Remember to keep safe and look out for those around you.
Shipwreck Island
Have you moved to Grapeland Heights with toddlers? They'll have their fair share of fun at Shipwreck Island. Choose from the fun fountains to the bucket-splashing water to swimmers when you visit this delightful spot. Ensure your young ones wear life jackets before heading into the pool.
The slower slides are suitable for toddler fun. Let your children sit on your lap as you slide down and make a splash together. Sign up your kids for the available swimming lessons. If you work up an attitude before you leave the park, you can enjoy some goodies at the park's snack bar.
Top Neighborhoods in Grapeland Heights Miami, Florida
Homes for sale in Grapeland Heights are ideal for the middle-income housing market in the area. The community's low-maintenance condos are suitable for creating a home. Consider settling in the single-family detached homes that offer you much to appreciate. The homes feature impact windows and doors, along with remodeled kitchens.
Concrete patios and spacious parking lots await you in these incredible homes. You'll also have easy access to Downtown Financial District, top-rated restaurants, and the Brickell City Center.
First-time home buyers could check out the single-family homes with massive backyards - gather your friends here for some grilled barbeques. You'll settle near Downtown Miami Beach and Coral Gables.
Do you have a more prominent family with older kids? Consider settling in the homes on 1640 NW 32nd Ave. Settle in any of the 4-bedroom homes that feature sheds and in-law units.
Alternatively, you can head to 13th St to find condominiums suitable for smaller families. Here, you'll find one-of-a-kind homes in very desirable locations.
School Systems in Grapeland Heights
Kids growing up in Grapeland Heights have access to some of the best schools in Miami. Settling in homes for sale in Grapeland Heights means you can give your children the best possible education. There are diverse school options for your young ones, from young children to teenagers and adults.
Elementary School Options
Your young children can receive the best preparatory education in top-rated elementary schools, including:
Kinloch Park Elementary School
Kensington Park Elementary School
Air Base K-8 Center for International Education
Middle School Options
Homes for sale in Grapeland Heights offer easy access to excellent middle schools that help your young ones discover their life paths. The Air Base K-8 Center for International Education fosters academic excellence while providing impressive co-curricular activities for your children.
You could also leverage other middle school options, including:
Kinloch Park Middle School
Citrus Grove Middle School
Miami Bridge North
High School Options
Have you moved to Grapeland Heights with teenagers? Do you want your children to get the best preparation for college? Here are some top high school options for your older kids.
Coral Gables Senior High School
Miami Jackson Senior High School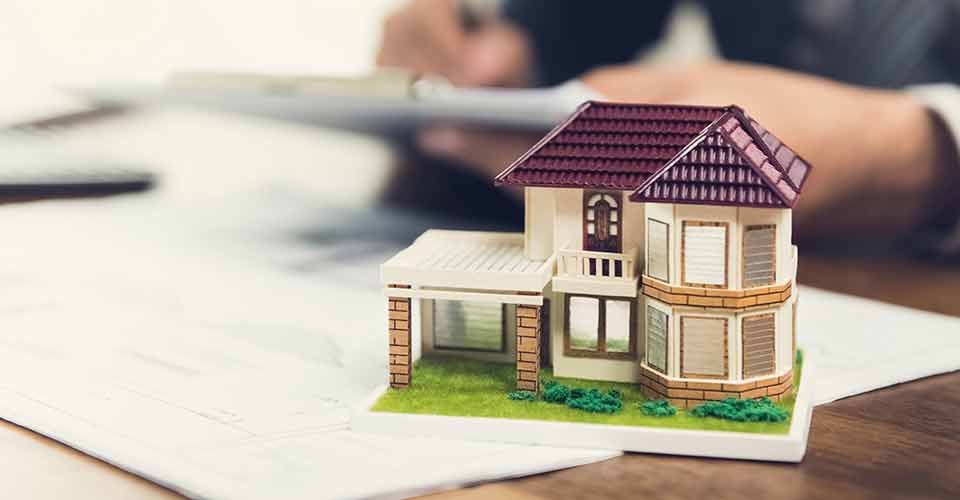 Is Grapeland Heights a Good Place to raise your Family?
Grapeland Heights offers numerous reasons why you should consider raising your family here. Top of these reasons include:
Unique Diversity - Did you know that Grapeland Heights has more South American and Cuban people than other neighborhoods in the country? In fact, 62.2% of residents have a Cuban heritage, while 9% are of South American descent. Your family gets to interact with diverse communities, helping them fit in any society.

Diverse Amenities - Homes for sale in Grapeland Heights offer quick access to dozens of grocery stores, cafes, and restaurants. Find family supplies from Farm Stores Miami, Corner Food Mart, La Plaza Supermarket, and Pardo Supermarket. Enjoy coffee at illy Caffe, or head out for lunch at Zaza Pizza.

Low Crime Rate - Grapeland Heights has a lower crime rate than most neighborhoods in Miami. The safe surroundings offer an ideal place to raise your family. Homebuyers with young families flock to this area, knowing their children will grow up in safe surroundings.
Best Restaurants in Grapeland Heights, Florida
The diverse cultures present in the city mean you can enjoy impressive cuisines in Grapeland Heights. Delight in unique South American cuisines at the Old's Havana Cuban Bar & Cocina. This traditional bar and restaurant serve authentic Cuban dishes and cocktails. The habanera atmosphere mixes well with music from the old age.
The rich and hearty dishes will keep you coming back for more. Enjoy a variety of ingredients that create the perfect flavor on the lacon con papas (ham shanka). You could also try the Picadil a la Habanera, which features a ground beef stew in a special sauce. Crispy potatoes wrap up this impressive meal.
Enjoy the freshest, most seasonal food at the Naked Farmer. Order to-go harvest bowls and salads for the best healthy options in the area. Local chefs make unpretentious food from scratch with local ingredients.
La Diosa Taqueria is your best bet for unique Mexican flavors. Choose from tacos, churros, tostadas, and tuna ceviche. The restaurant's burritos feature red pepper sauce that'll impress you. You'll also love the quesadilla with the right amount of cheese.
Asian Fusion dishes are available at 107 Taste. The restaurant's menus feature unique and trendy Asian flavors. Try the pineapple fried rice or Japanese-fired chicken in a relaxed environment.
If you prefer Peruvian seafood, pitch your tent at La Granja. Your family will love the available rice meals and roast chicken. Order delicious Peruvian food like the Pescado a la macho and the ceviche mixto. You could also choose from other diverse flavors that combine African, Asian, and European meals.
Italian cuisine lovers throng the Amor di Pasta for delicious meals in a sophisticated environment. The fresh pasta and sauces blend well with the delightful minestrone soup. The restaurant also serves lots of vegetables in generous portions.
Mortgage Options for Would-Be Homebuyers in Grapeland Heights
After settling on your preferred home, you'll start considering how to finance the home purchase. There are multiple mortgage options that prospective home buyers can leverage. Each mortgage has specific qualification requirements and perks.
Whether you're a first-time homebuyer, active duty service member, homebuyer in a rural setting, or have a bad credit history, there's an ideal mortgage option to suit your situation.
Here're more insights into available mortgage options for homebuyers in Grapeland Heights.
FHA Loans
FHA loans are government-backed loans that the Federal Housing Administration insures. With this loan option, you can buy a home with a down payment of 3.5% and a credit score as low as 580. If you pay at least a 10% downpayment, you'll qualify for the loan with a credit score of 500.
The low down payment and credit score requirements make FHA loans attractive for first-time homebuyers. FHA loans are also suitable for homebuyers who've had bankruptcy or issues with their credit history. You can roll your closing costs into your loan, which means you'll pay less upfront.
You must meet specific requirements to qualify for the FHA loans, including:
An FHA-approved appraiser must appraise the home you consider.

You must occupy the house within 60 days of the closing.

The house in question must be your primary residence.

The property must also meet minimum property standards.
The FHA requires you to pay mortgage insurance premiums to secure it against losses. FHA loans' interest rates are usually competitive compared to conventional mortgages. Expect lower rates thanks to the government backing these loans.
Depending on your housing needs, you'll be eligible for different FHA loan options, including:
Purchase loan
FHA rate/term refinances
FHA streamline
Cash-out refinance
USDA Loans
The US Department of Agriculture insures USDA loans that target homebuyers intending to purchase a home in a suburban or rural area. This loan option has lower insurance requirements than FHA loans. The competitively-priced mortgage options ensure low-income individuals buy houses affordably.
If you qualify for this loan, you can purchase your dream home with no down payment. You'll need to demonstrate that you are a US resident, permanent resident alien, or noncitizen national to qualify for the loan.
Remember that USDA loans are for families who demonstrate economic need, meaning your gross income should be less than 115% of the area's median income. Still, you'll need a stable income to meet your mortgage obligations.
VA Loans
The Department of Veteran Affairs insures VA loans that help active-duty military members, veterans, and their families to purchase a home. You can qualify for this loan option without a perfect credit history.
This loan option lets you buy a home with no down payment and lower interest rates than other mortgages. Also, there are less stringent requirements to qualify for this loan. VA loans come in different homes, including;
VA home purchase loan
VA Jumbo loan
VA Renovation loan
VA rate/term refinance
VA Interest Rate Reduction Refinance Loan
While the VA doesn't issue VA loans, they determine who qualifies for one. Government backing for these loans means that lenders have a low-risk threshold.
Qualifying for VA loans requires you to have served 181 days of active service during peacetime. Service members who've done 90 consecutive days during wartime. Servicing in the national guard for more than six years also makes you eligible for the loan.
Conventional Loans
Many homebuyers consider conventional loans when scouting for homes for sale in Grapeland Heights. However, this loan option typically features stricter credit score and debt-to-income ratio requirements.
You can purchase a home with as little as a 3% down payment with conventional loans. Most lenders will require a credit score of at least 620. Also, you'll need to pay private mortgage insurance. However, you'll avoid paying the mortgage insurance if you pay more than a 20% down payment.
Private mortgage insurance ensures your lender can avoid significant loss if you default on the loan. Often this amount will be part of your monthly mortgage payments. You could still pay the upfront fee when completing your closing costs.
A larger down payment lets you take advantage of lower interest rates. Remember that anyone refinancing a conventional loan needs more than 3% equity in the home. For a cash-out refinance, ensure you have at least 20% equity.
Make Grapeland Heights, Miami your Home
Grapeland Heights is perfect for anyone looking for a place to call home. Homes for sale in Grapeland Heights let you relish diverse attractions, from exotic beaches to world-class entertainment.
This area has something for everyone, with the perfect combination of low-maintenance condos to luxurious estates.