Homes for Sale in Lake Underhill, Orlando
Phil Ganz
/
9 Min Read
/
Feb 28, 2023
Read on for more information about homes for sale in Lake Underhill, Orlando, how to move and finance your dream home, and what to expect when living in this neighborhood.
Lake Underhill Neighborhood Overview
Before exploring the homes for sale in Lake Underhill, Orlando, it is crucial to familiarize yourself with the area, so you know what to expect when you finally move here. Crucial factors include demographics, unique attraction features, culture, and the overall character of the neighborhood.
Understanding the real estate market and learning about home prices is essential to help you plan your finances. This way, you can assess your needs and decide whether the neighborhood is a good fit for you.
Why Is Lake Underhill, Orlando Unique?
Lake Underhill is a peaceful suburban neighborhood located in the heart of Central Florida. It's just a short drive from downtown Orlando, making it an ideal location for those looking to experience the city's vibrancy but still escape to some peace and quiet whenever necessary.
Lake Underhill, Orlando, prides itself on its excellent schools, a wide selection of homes, and access to nearby parks and amenities.
What Type of People Live in Lake Underhill?
The population of Lake Underhill is quite diverse, making it an attractive option for any prospective buyer. You'll find young professionals, families, retirees, and students all living side-by-side in this charming neighborhood.
The proximity to downtown Orlando also makes Lake Underhill an excellent place for residents who commute to the city regularly.
What is the Ethnic Make Up of Lake Underhill, Orlando?
Lake Underhill is a melting pot of cultures, with a diverse mix of ethnic backgrounds represented in the area. From African-Americans to Caucasians and Latinos, everyone is welcome in this lively neighborhood!
The variety of ethnicities here also means you'll find an array of delicious cuisines at local restaurants and shops for everyone to enjoy.
About 66% of the population consists of whites, while Hispanics and African Americans comprise 21% and 9%, respectively. The remaining 4% of the population is from other backgrounds.
What's the Average Home Price in Lake Underhill, Orlando?
You can expect homes for sale in Lake Underhill, Orlando, to have an average price of $328,920. Although the figure is slightly higher than the median for Orlando, it offers good value for what you get in return.
With a selection of newly-constructed homes and family houses full of character, there is something to suit every budget here.
Lake Underhill offers an unbeatable balance between suburban living and urban convenience. This makes it an attractive location for young professionals, families, and retirees to live and settle.
What is the Overall Character of Lake Underhill, Orlando?
Lake Underhill's overall character is peaceful suburban living with convenient access to downtown Orlando. It's a vibrant and diverse neighborhood where you can enjoy the best of both worlds within easy reach!
With excellent schools, parks, and amenities, Lake Underhill is ideal for families and individuals looking to call Central Florida home.
The houses in Lake Underhill are beautifully crafted and come in various styles. From modern townhouses to traditional family homes, you will surely find a home that matches your style and preference.
How to Move to Lake Underhill, Orlando
If you're interested in making Lake Underhill your new home, there are a few things to know before taking the plunge. The home prices in the area can be competitive, so it's necessary to research different options thoroughly before committing.
Home loans and other financing options are also available, and you can always find an option to suit your unique financial situation.
Given the current economic environment and dropping mortgage rates, taking a home loan now is the best way to secure your dream home. Here are your financing options to help you buy a Lake Underhill, Orlando home.
FHA Loans
The Federal Housing Administration (FHA) is a government-backed loan program, and you must meet specific regulations before applying. Home buyers who qualify for an FHA loan can enjoy lower rates and down payments. FHA loans allow you to purchase a home with only 3.5% of the purchase price as your down payment.
Also, buyers with lower credit scores can qualify for these loans, as well as those with higher debt-to-income ratios, without compromising their credit scores. Qualification for an FHA loan can be as simple as having a steady income and good payment history.
VA Loans
Veterans and active duty military personnel often qualify for VA loans. This type of loan is backed by the U.S. Department of Veterans Affairs and offers competitive rates and terms for those who qualify. The VA will cover up to 100% of the home's value, eliminating the need for a down payment. They also do not require any form of mortgage insurance, saving you thousands over the life of your loan.
The VA loans limit the closing costs that can be passed on to you. As such, veterans and active military personnel can easily purchase a home without worrying about excessive closing costs. The foreclosure avoidance options it comes with mean you can stay in your home if you fall behind on payments.
Conventional Mortgages
Most banks and other financial institutions offer conventional mortgages. These loans don't require any form of government backing, so they typically offer lower interest rates than other loan programs. Most conventional mortgages require a minimum down payment of 5% and are, therefore, more accessible.
Unlike other loan programs, conventional mortgages have lower closing costs. This helps to keep the overall cost of your home purchase down. They are also more stable than other loan programs as the bank backs them.
USDA Loans
USDA loans are available if you want to purchase a home in rural areas. These loans are backed by the United States Department of Agriculture and offer competitive terms and interest rates. You don't require a downpayment on a home purchase, which makes USDA loans a great option for those looking to buy a home on a tight budget.
Since USDA loans come with an upfront mortgage insurance premium that is rolled into the loan amount, you can enjoy more affordable monthly payments. There is also no maximum purchase price, meaning you can buy a home of any value in Lake Underhill with a USDA loan.
The beauty of USDA loans is that almost anyone can qualify for them, making them an ideal option for those who may not qualify for other types of loans.
Jumbo Loans
Jumbo loans are available for those purchasing a home in Lake Underhill with a higher price tag. These loans have higher interest rates and stricter qualification requirements than other loan programs. However, they also come with flexible down payment requirements, no mortgage insurance, and no maximum loan limit.
Compared to most loan programs, jumbo loans have a faster approval process. Since you won't have to wait long to close on your new home, you should consider it if you need to buy a home quickly.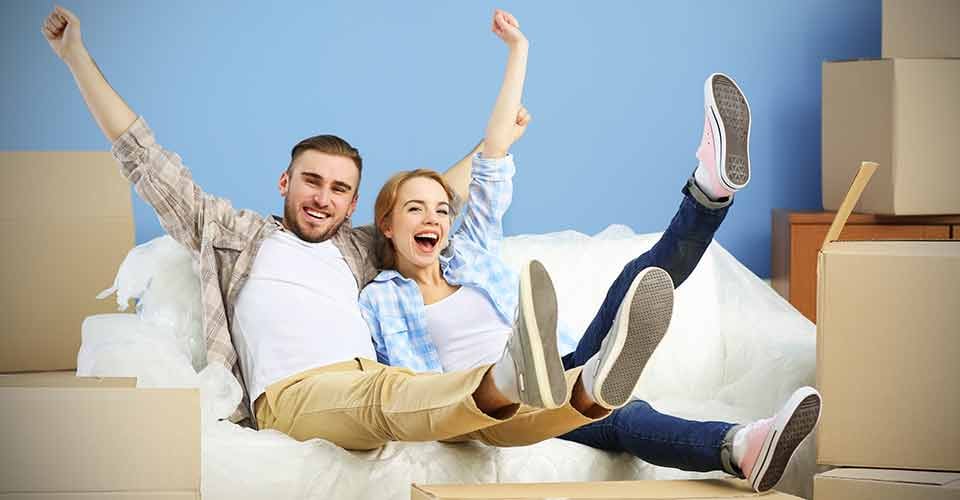 Do You Qualify for the Florida Hometown Heroes Program?
The Florida Hometown Heroes program is a unique loan program available to eligible full-time community workforce who want to purchase a home in Lake Underhill. It offers reduced interest rates and fees for those who qualify.
To qualify for the program, you must meet specific criteria and provide some documentation. Buyers must work a minimum of 35 hours a week or more for an employer that is a FL based company. In addition, you must also provide proof of income and employment.
The program is a great way to make homeownership more accessible and can be an excellent option for those looking to buy a home in Lake Underhill, Florida.
Anyone who qualifies can receive discounts on mortgage loan origination fees, closing costs, and interest rates. The exact terms and conditions of the program vary depending on the participating lender.
If you want to move to Lake Underhill, the Hometown Heroes Program may be the perfect option. Check with a participating lender to learn more about this particular loan program and see if you qualify.
Best Schools in Lake Underhill, Orlando
If you have school-going kids, it is only fitting that you choose the best schools for them that offer quality education and positive learning experience. There are numerous schools under the Orange County Public School District serving the residents of Lake Underhill.
Here are some of the best schools you can take your child to in Lake Underhill.
Lake Como Elementary School - Located in the Lake Como neighborhood, this school offers a wide range of educational programs for kindergarten through fifth-grade students. Here, students learn core subjects such as language arts, mathematics, science, and social studies. The school also caters to the needs of young learners by providing an after-school program that focuses on enrichment activities.

Conway Middle School - Conway Middle School accommodates students in sixth through eighth grade. It offers a challenging curriculum that includes core subjects, art, music, and physical education. The school also has an extended day program for after-school activities such as sports, debates, and clubs.

Cornerstone Charter High School - Cornerstone is a public charter school serving students from ninth through twelfth grade. This school believes in providing a well-rounded educational experience and offers academic programs that are in line with the Florida State Standards. Learners also engage in extracurricular activities such as music and art classes. The school also has an extensive college preparatory program to help students prepare for their future.

William R Boone High School - William R Boone High School is a public school offering educational programs for ninth to twelfth-grade students. Here, students can pursue core subjects such as language arts, mathematics, and science and electives such as digital media and accounting. The school also supports college-bound seniors through its College and Career Center.
With strong academic offerings and numerous extracurricular activities, there are plenty of options in Lake Underhill to choose from when it comes to giving your child the education they deserve!
Is Lake Underhill, Orlando Safe Place to Live
Safety is a top priority at Lake Underhill. The area has low crime rates and excellent police protection provided by the Orange County Sheriff's office. The city also has its own fire department, which provides 24-hour emergency assistance to those in need.
The crime rate is 26% higher than the national average, which is lower than that of other Orange County towns and cities. Similarly, the average rate of violent crimes is 7% lower than the national average. The neighborhood is safer than 56% of the other cities in Florida, making it the perfect choice for families and individuals looking for a safe place to call home.
The likelihood of becoming a victim of crime is only 1 in 34, making Lake Underhill one of the safest neighborhoods in Orange County. The police force is well-equipped to handle any criminal activity, and they are constantly working to ensure the safety and security of the area.
With its excellent safety record, strong police protection, and low crime rate, your safety and that of your property are guaranteed. Most residents also report feeling safe walking alone at night, which is an added bonus.
Lake Underhill Careers and Salary
The economy in Lake Underhill is booming. With low unemployment rates and a thriving job market, there are plenty of opportunities for those looking to jumpstart their career or start a business. You can be sure to earn a living and comfortably sustain your lifestyle, depending on your career path and interests.
The median household income is $82,111 per year, which is higher than the national average. The average salary for jobs in the area is also higher than the national average. According to ZipRecruiter, some of the most popular positions include business analyst ($67,382), software engineer ($63,225), and accountant ($61,771).
Although there is something for everyone in every sector, some of the most popular jobs are in business, finance, accounting, technology, healthcare, education, and hospitality. Whether you're looking for an entry-level position or a higher-level managerial role, Lake Underhill offers what you need.
Generally, healthcare specialists, IT professionals, and financial analysts tend to have the highest-paying jobs in Lake Underhill. You can expect to earn a salary in the upper range per year if you are employed in one of these fields. Other high-paying jobs include lawyers and engineers. However, the exact amount may vary depending on your experience and qualifications.
Restaurants in Lake Underhill, Orlando
Lake Underhill is home to some of the best restaurants in Orange County. Popular restaurants in and around the area include:
The Nook on Robinson - The Nook on Robinson is a casual eatery with a unique menu full of international flavors. It offers breakfast, lunch, and dinner items ranging from burgers to tacos. The atmosphere is casual and relaxed, perfect for a night out with friends or family.

Smokey Bones Orlando - Smokey Bones Orlando is a barbeque joint and sports bar with tons of TVs for watching sports if you are a fan. The menu features all your favorites, from ribs to burgers and wings. You will also find an extensive beer selection, making it a great place to hang out and drink.

Zaza Cuban Comfort Food - Zaza Cuban Comfort Food is the perfect spot for a Cuban-inspired experience. From Cuban sandwiches to empanadas and croquetas, your palate is in for a treat. Zaza Cuban Comfort Food also has a wide selection of Latin beers and cocktails that you can try after work or during weekends.

Kabooki Sushi - Kabooki Sushi is a local favorite for sushi lovers. It has a rich menu with all your favorites, plus some unique rolls you won't find anywhere else. Happy hour specials are also available every day of the week, so you can indulge in some delicious sushi without breaking the bank.
Lake Underhill, Orlando Attractions
If you are looking for something to do in Lake Underhill, there are plenty of attractions and activities to enjoy. Here are some of the most popular:
Lake Underhill Park - Lake Underhill Park is an ideal destination for outdoor recreation. The main attraction at Lake Underhill Park is the lake itself. The scenic views of the lake and lush picnic areas make it a popular spot for fishing, swimming, boating, and bird-watching. The playground and walking paths offer plenty of activities for visitors, and the nearby boat ramp makes it easy to get out on the lake.

Lake Underhill Trail - Even as a Lake Underhill resident, you can never get enough of the surrounding nature. For a leisurely stroll or jog, the Lake Underhill Trail is perfect. You'll be surrounded by beautiful scenery as you explore the walking path, which winds around the lake's perimeter. Cyclists, joggers, dog walkers, and bird watchers can enjoy the trail.

Rio Pinar Golf Club - Florida is known for its fabulous golf courses, and the Rio Pinar Golf Club is no exception. This 18-hole championship course offers a challenging round of golf with fantastic lake views. The lush greens and fairways are perfect for any level golfer looking to enjoy the game. Afterward, you can relax at the clubhouse with a delicious meal or take the views from the expansive balcony.

Theme Parks - The world-famous Walt Disney World Resort, Universal Orlando Resort, SeaWorld Orlando, and Legoland Florida are just a short drive away from Lake Underhill. These parks offer thrilling rides, exciting shows, and plenty of family fun you can't find anywhere else. Whether you want to explore the magical world of Disney or fly through the air like a superhero at Universal Orlando, these theme parks provide days of entertainment.
Conclusion
Lake Underhill is a great place to live and explore. From unique restaurants to beautiful parks, there's plenty to see and do in Lake Underhill. The schools and safety levels are also top-notch, making it a great place to raise a family.
With so much to offer, homes for sale in Lake Underhill, Orlando, are worth checking out. Be sure to shop for the best home loan to make owning your dream home much easier!