Homes for Sale in Little Haiti - Miami, Florida
Phil Ganz
/
8 Min Read
/
Jan 31, 2023
This guide digs into the housing market in Little Haiti and gives you a heads-up on what to expect when you buy a home in this neighborhood.
An Overview of the Housing Market in Little Haiti, Miami
Little Haiti is a small but upcoming neighborhood with just the right mix of everything you will find in Miami; rich culture, diversity, art, nightlife, and history. This area is famous for its bright pastel colors, vibrant artistic scene, Victorian architecture, and the deep history of the Haitian immigrants who moved to the neighborhood in the 1890s.
Homes for sale in Little Haiti are relatively competitive, with a median home price of $415,000, a 23.9% increase since 2021. This means that the housing market is gradually picking up, and real estate is expected to grow with the new developments coming up.
The real estate in this neighborhood is mainly comprised of multi-family homes with five or more units, attached and detached single-family homes.
As you move towards Biscayne Boulevard, Buena Vista East, and the Design District, you will notice that the home prices are higher. While homes in NW 2nd Avenue, NE 54th and 62nd Streets, the heart of Creole District, and along North Miami Avenue tend to be the cheapest in the area.
The most notable upcoming development is the Magic City Innovation District which promises to change the face of Little Haiti. This $1 billion development project was approved in 2021 and features 2,600 residential units and a 340,000 sq. ft retail space, including other professional projects.
The MICD developers responsible for this project also invest in Little Haiti Revitalization Trust to support affordable housing and local businesses. With these developments in mind, you can expect significant improvements in Little Haiti's housing market in the near future.
Fun Things to Do in Little Haiti, Miami
Little Haiti is the place to go if you're looking for something different in Miami other than the beaches and the nightlife. This culturally rich and lively neighborhood is home to French-Creole history, authentic creole cuisine, and art.
There's so much to discover in Little Haiti, and you will love each minute you spend here.
Explore the Independent Music Scene
Did you know that Little Haiti has a vibrant independent music scene? This neighborhood attracts different eclectic artists creating a blend of electronic, Afro-Cuban hip-hop, Jazz, and everything in between. Put on your dancing shoes and head to NE 55th street and 2nd Avenue for a unique sound.
Also, head to Sweat Records, which is a stone's throw away from Churchill's Pub, and get a taste of Little Haiti. It's more than your average music store, and Sweat Records doubles up as a cozy cafe. So you can sip some cappuccino as you go through the stacks of records and CDs. It's also a hangout for the Miami Indie scene for summer block parties and concerts.
Marvel at the Street Art
Walk through the 54th to 62nd Street and marvel at the colorful murals and street art that drape the walls.
The art represents Haitian history and culture, and most of the street art is the works of Haitian artist Serge Toussaint who has been painting street signs, murals, and ads since he moved to the area twenty years ago.
Explore the Creole Cuisine
Immerse yourself in Haitian culture by exploring the Creole cuisine, which Little Haiti has so much to offer. Stop by Chef Creole for some authentic Haitian seafood and enjoy spicy platters of fried conch, lobster tail, shrimp, rice, plantains, and beans. You can also try out their oxtail cooked in their special sauce.
Leela's Restaurant is another joint to enjoy Haitian Cuisine with an American twist. And don't leave without ordering the Grillot, which is fried pork, tostones, rice, and peas. Or the poulet, a mix of vegetables and chicken stew.
Enjoy the Marketplace Events
What sets Little Haiti apart from other neighborhoods is the great pride in its culture, and the people are not shy in showing it off. The weekly Caribbean Marketplace is one example of this. It replicates the Iron Market in Haiti, and come here for Afro-Caribbean entertainment, cuisine, and fashion which are on full display for you to dive in.
You can buy Haitian jewelry or artwork from recycled clothing and glass bottles. While here, visit Bernadette's Fruit Stand for some explosive sugarcane juice and the freshest mango in the area. The Black Roots Marketplace is another event that takes place twice a month to support and grow locally-owned businesses.
Go Cycling at Athalie Range Park
Athalie Range Park honors a Haitian-American woman who fought for women's voting and civil rights. It provides nature preservation and outdoor recreation and is the perfect location to explore Little Haiti, which is usually considered one of the most sensational neighborhoods in Miami.
This park has art sculptures, such as the huge sculpture showing a hand extending from a tree branch and art displays celebrating Haitian culture. The diverse variety of plants is a significant attraction, and you can have a good time cycling as you explore what this park offers.
Visit Earth 'N Us Farm
Well, Miami might be the last place you might consider going for a tour farm because it's famous for its world-class beaches and fantastic nightlife. But Little Haiti is home to a one-of-a-kind farm in the heart of the neighborhood and offers a refreshing relief from the hustle and bustle of the city.
This farm is packed with activities such as horseback riding, milking cows, and petting zoos. It also hosts myriad weekend events, including drum circles, vegetarian potlucks, volleyball games, and bike cooperatives. You can also drop in at the pop-up vegan restaurant for some farm-fresh dishes.
Play Football at Little Haiti Soccer Park
If you're a soccer enthusiast, Little Haiti Soccer Park is a must-visit if you want to play or watch a game.
The best thing about this park is that you have a clear view of the fields regardless of where you sit, but you can choose a spot that appeals to you. Grab some pizza, buggers, or barbeque from the on-site food trucks as you enjoy a game.
The School System in Little Haiti, Florida
Little Haiti is one of the neighborhoods in Miami that offers an engaging school system for your kids. The school system in Little Haiti is committed to excellence and is part of the Miami-Dade County School District, which follows the same curriculum.
This school district is the 4th largest in the country and is an A-rated school district with multiple public and private elementary schools, middle schools, high schools, universities, and colleges.
Miami-Dade County Public Schools is among the few public school districts in the United States that offer optional bilingual education and international studies programs.
Bilingual education is offered in Haitian Creole, Spanish, German, French, and the only school district in Florida to offer Mandarin Chinese.
The school system in Little Haiti comprises the following schools:
Elementary Schools
Jesse J. McCrary, Jr. Elementary School
Toussaint Louverture Elementary School
Cushman School
Middle Schools
St. Mary's Cathedral School
Edison Park K-8 Center
Miami Edison Middle School
High Schools
iTech - Miami's Mega Technology Magnet High School
Miami Edison Senior High School
Colleges and Universities
Those proceeding with tertiary education can attend Miami Dade College - Carrie P. Meek Entrepreneurial Education Center, Little Haiti Empowerment, and Barry University in Miami Shores, which are some of the accredited institutions of higher learning around the area.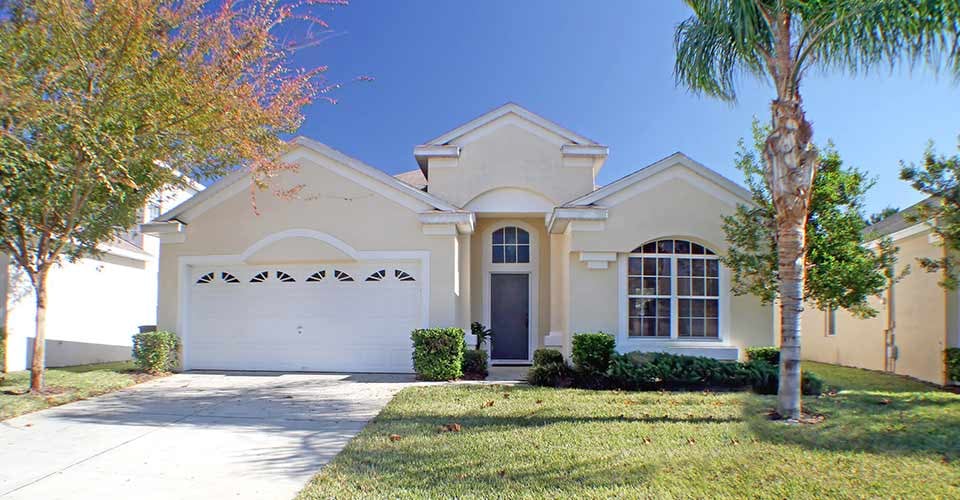 Neighborhoods in Little Haiti, Miami
You may be wondering which are the best neighborhoods in Little Haiti to invest in a home. The good news is that the homes for sale in Little Haiti offer you great options depending on your budget.
Here are some of the neighborhoods in this area.
Little Haiti 54th Street
Located just a few minutes from the I-95 and in the designated Opportunity Zone, 54th Street is a few minutes from the Magic City Innovation District and a few blocks from the Citadel Food Hall and Upper Buena Vista Market.
Here you will mostly find small studios to four-bedroom single-family homes, duplexes, fourplexes, and apartment complexes.
Most aged units have gone through renovations, and the interior may look similar and come with off-street parking and gated premises. The average home price in Little Haiti 54th St is $228,571.
Little River
Little River is an urban neighborhood in Little Haiti comprising small studio to four-bedroom apartment complexes and single-family homes.
Though most homes in this area have been newly built from the 2000s, you will still find older homes built in the 1940s and 1960s. The median home price in Little River is $281,590.
Magic City Innovation District
It's notable to mention the upcoming Magic City Innovation District, a game changer that promises to take the real estate in Little Haiti to the next level. This development is a 25 stories condo building with 349 residential units measuring between 550 and 1,175 square feet.
These comprise 83 one-bedroom units, 59 studios, 107 one-bedroom units with a den, 13 three-bedroom units, and 87 two-bedroom units. Some amenities include a fitness center, a ninth-floor pool with a lounge, and a dog run.
Local Attractions to Explore in Little Haiti Miami
Little Haiti is one of the famous neighborhoods in Miami, which is vibrant and has a deep artsy flair. This area boasts street art and murals on the walls of every street, and It's a cultural oasis with so much to explore, including:
The General Toussaint L'Ouverture Statue
Are you looking for a random thing to do in Little Haiti? Then find the General Toussaint L'Ouverture statue. He played a significant role in Haitian culture by leading the Haitian revolution, which overthrew the French and ended slavery in Haiti.
This statue is at the center of a small park in Little Haiti, surrounded by a children's playground, benches, picnic tables, and a fountain.
Libreri Mapou Bookstore
The most exciting and unique Libreri Mapou Bookstore is just around the corner from the Haitian cultural complex. It holds the most extensive collection of Creole and French literature, including more than 3,000 rare-to-find books by Jan Mapou. The Libreri Mapou Bookstore has been predominant in Little Haiti since 1986.
Today, this bookstore offers you the perfect place to write your thoughts, read or go through a stack of your favorite magazines. It also hosts events, from small concerts to poetry readings and panel discussions. This bookstore is a must-visit if you're around the neighborhood.
Little Haiti Cultural Complex
If you want a unique cultural experience in Miami, head to Little Haiti Cultural Complex. This complex is a tourist information center and lets you know what's happening in the local community.
Here you can learn about Haitian culture from drumming lessons, live dance and music performances, and works by local and international artists. Don't miss out on the Sounds of Little Haiti, which runs every third Friday of the month.
What are Your Home Loans Options When Buying Homes for Sale in Little Haiti?
Buying your first home may be overwhelming for first-time homebuyers. Finding homes for sale in Little Haiti is just half the process, and since it's a significant investment choosing the right home loan might be a daunting task.
However, we have all the information you need on your home loan options in Little Haiti to make the process easy.
The FHA works with approved FHA lenders to offer you home financing in accordance with its guidelines and guarantees the loan on your behalf to insure the lender against the risk of default. The best part about the FHA loan is that it offers you competitive interest rates.
This loan makes homeownership affordable for first-time home buyers who can't afford the 10% to 20% down payment required by conventional loans, and you only need a 3.5% down payment.
Unlike other home loans, you don't have an income requirement, but you need a DTI of 43% and a credit score of 580 for a 3.5% down payment or 500 for a 10% down payment.
Miami First Time Homebuyer Program
The Miami First-Time Homebuyer Program offers you a deferred loan with no interest when you buy a home in Miami.
To qualify for this loan, you must be a first-time owner with a household income that is less than 80% of your area's median income. Apart from that, you must contribute at least $500 towards the down payment or closing costs.
This homebuyer program requires that the home you purchase with the financing must be your primary residence and meets the quality standards for HUD-qualifying home types, such as condominiums, single-family homes, or townhouses.
This program offers you a maximum financing of $276,000 for new homes and $261,000 for existing homes.
USDA Loan
The USDA loan allows you to buy a home when you don't qualify for a conventional home loan that requires a down payment with high-interest rates.
This home loan offers you favorable lending terms because the USDA backs the loan and insures the lender from credit risks. That being said, there are requirements set by the USDA to qualify you for the loan.
Depending on the lender, you must have a credit score of 64o, your income should be lower than 115% of your area's qualifying income, and the home must be located in a rural home or a qualifying suburban location.
VA loan
The VA loan allows veterans in the U.S. military to buy a home without a down payment and at a lower interest rate.
You can access this financing through the Department of Veterans Affairs, which guarantees the loan, ensuring better loan terms. To qualify, you must be an active serviceman, a veteran, or a surviving spouse.
Conventional loan
In a conventional loan, your mortgage provider purchases a home on your behalf and hands the title to you, but you must pay back the loan with interest.
Most conventional loans have 15 or 30-year repayment depending on your income and interest rate. You need a 20% down payment, a DTI of 43%, and a credit score of 850.
Though some lenders may accept a 3% down payment, you must pay private mortgage insurance, which is added to your monthly mortgage payments.
Bottom Line - Homes for Sale in Little Haiti
If you're interested in homes for sale in Little Haiti, learning more about the real estate in the area helps you make an informed decision.
Buying a home in Little Haiti may be a good investment considering the improving housing market, mega housing projects, and the gentrification of the neighborhood, which will increase the value of your home over time.