Homes for Sale in Little River - Miami, Florida
Phil Ganz
/
8 Min Read
/
Feb 18, 2023
Little River is also home to several shops, restaurants, and entertainment venues. Whether you are a fan of spending evenings around the house or nights on the town, Little River has it all.
Overview of Little River Miami, Florida
Little River has a long and unique history, dating back to the settling of the Tequesta Indians. The area was incorporated as a city in 1925 and has since been revitalized by the investors MVW and AJ Capital Partners. Today, Little River is a favored destination for residents and visitors alike, with new businesses and jobs opening up throughout the neighborhood.
The area features 24 acres of land and over 300,000 square feet of commercial area. It has attracted residents from all over, leading to almost 100% occupancy in all occupancy-ready areas. However, the neighborhood has several upcoming homes yearly, making the real estate market competitive.
Additionally, the area boasts of its location. It borders Little Haiti to the south, El Portal to the north, West Little River to the west, and Palm Grove Historic District to the east. This makes it a great place to live for those who want to be close to the action but still have a sense of community.
Real Estate Market of Little River
The real estate market in Little River is booming, with new development projects popping up all around town. Buyers can choose from single-family homes, condos, townhomes, and duplexes, all within walking distance to great amenities.
Homes in Little River range from affordable to luxurious high-end properties depending on your needs. Buyers can opt for new construction or pre-existing homes; both offer unique benefits depending on your desire. The median home price in Little River is around $480,000.
The real estate market here continues to appreciate each year, meaning that your home will only increase in value over time. For instance, the current median home value has increased by 121.2% from last year. Additionally, with its proximity to downtown Miami and other major cities, you can easily rent your property if you choose not to live there any longer.
School Systems in Little River, Miami
Little River is home to an impressive school system that serves over 331,500 students in the area. The Miami-Dade County Public Schools oversees all of the schools within the district and is responsible for providing educational opportunities to its students.
The school district is the fourth largest in the US, with a 94% graduation rate. It also consists of several types of schools to cater to every learning need.
For three consecutive years, Miami-Dade County Public Schools has received an A rating on its annual report card, with 99.5 percent of its schools receiving either an A, B, or C grade. The accomplishment is remarkable, considering the district serves over 392 schools.
The school system consists of magnet schools, charter schools, elementary schools, middle schools, high schools, and specialized programs. All the schools are accredited by the Florida Department of Education (FLDOE) and offer various programs to meet the unique needs of all students.
The district also offers a range of virtual instruction programs and adult centers. The Miami-Dade County Public Schools has also implemented several initiatives to ensure all the students succeed in the classroom and beyond.
These initiatives include tutoring services for struggling students, mentorship programs to help guide students in their educational pursuits, and various other initiatives to provide students with the resources and guidance they need to succeed.
In addition to its academic offerings, the Miami-Dade County Public Schools also provides a wide range of extracurricular activities for its students. These programs include the "Infinite Possibilities," which drives the academic agenda for a world-class education and a successful educational, personal, and civic life.
Moreover, the district facilitates athletics, performing arts groups, special interest clubs, and much more. The district has created various resources for parents and guardians, such as online access to student grades, attendance records, and other school information, as well as special programs to provide additional support and resources for students.
With such a commitment to excellence, the district is an excellent choice for anyone looking for high-quality education in Little River.
Places of Interest in Little River, Miami
Living in Little River Miami, you can access some exciting local spots. Whether you're looking for outdoor fun or cultural experiences, there is something here for every family member.
Here are some of the spots which are sure to amaze every resident in Little River:
Cathedral of St. Mary
The Cathedral of St. Mary was founded in 1929 as the only cathedral in Miami. The historic church is a beacon to residents and visitors while keeping its proud history alive.
Reflecting the multicultural nature of Little River, Mass is held every Sunday in three languages - Spanish, English, and Haitian Creole, under the leadership of Father Christopher Marin.
Little River Cooperative
The Little River Cooperative features a plant nursery and two small farms that have been growing since 2010. This local farm offers 40 varieties of herbs and annual vegetables, tropical crops such as bananas, sugarcane, and key limes, along with edible flowers.
In addition to these delicious products, the Little River Cooperative also operates a Community-Supported Agriculture (CSA) program for those looking for fresh produce regularly. When requested, they install and maintain edible gardens for homes, restaurants, and homes.
The farm only applies sustainable farming practices to ensure that its produce and the environment are taken care of. Residents of Little River often visit the Little River Cooperative for fresh farm products.
Earth N Us Farm
Earth N Us Farm is a 2-acre urban oasis that combines sustainable farming practices and green living with community activities and vegetarian culinary options. Visitors have the opportunity to stay at this eco-friendly village via AirBnB for short-term stays.
Residents can experience a one-of-a-kind adventure at Earth N Us Farm. Enjoy the sights and smells of fresh gardens as you pick your fruit and vegetables from the farm, join in on events and celebrations hosted by residents, or savor delicious meals inspired by the unique flavors of vegetarian cooking.
Once you make Little River your home, you will experience a community rooted in nature, bound with love, and fueled by sustainability thanks to Earth N Us Farm.
Little River Studios
Located in the beautiful landscape of Little River, Little River Studios is an acclaimed film production and photography studio. With 10,000 square feet of open land and studio space, this one-of-a-kind company offers a top-notch experience for photographers, filmmakers, and other creatives.
Little River Studios aims at providing users with a space that encourages creativity and collaboration. The natural environment and backdrop offer Little River residents an inspiring setting to create stunning visuals.
B&M Market
Once you become a resident of Little River Miami, you can't resist the urge to step into the world of Caribbean cuisine at B&M Market. This family-run bodega offers homemade west Indian dishes that are sure to tantalize your taste buds.
From jerk chicken to oxtail patties, B&M's menu features flavors from all different islands. After appearing on Anthony Bourdain's hit show "Parts Unknown," B&M Market has become a tourist and local favorite.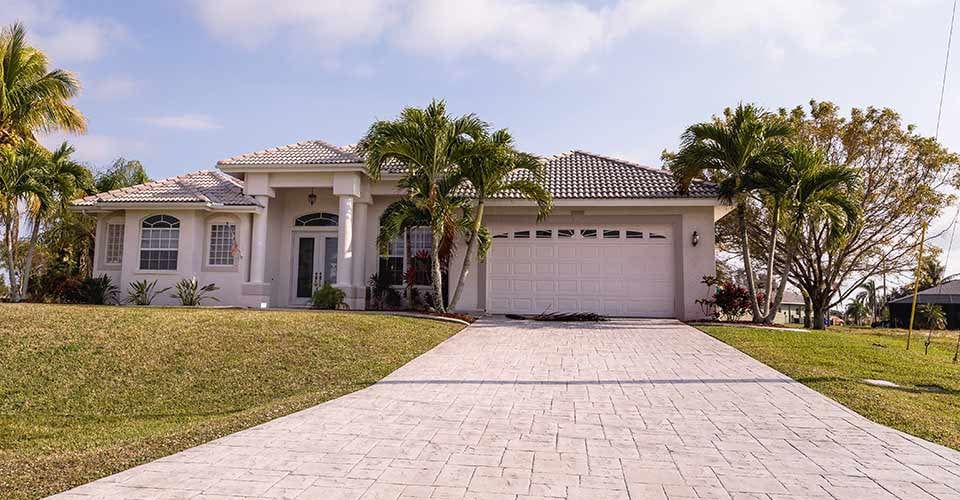 Why is Little River Miami a Good Place To Raise a Family
Little River Miami is a unique neighborhood that has become increasingly popular recently, particularly among families looking for a place to call home.
Let's take a closer look at why Little River Miami is such an ideal place to raise a family.
Convenient Location
Little River Miami has easy I-95 access, making it the perfect spot for families who want easy access to all the city's cultural attractions. At the same time, Little River is far enough away from Downtown's hustle and bustle to provide peace ideal for family life.
Little River is also only 5 miles away from the Miami beach, making it easy to take advantage of sunny days for fun activities like swimming, sunbathing, fishing, and canoeing. Also, the community is a few minutes away from open-air markets like Bayside Marketplace and world-class restaurants such as Fontainebleau Resort, offering cuisine from around the globe.
Safe Neighborhoods
Little River also boasts some of the safest neighborhoods in Miami-Dade County. With an overall safety rating higher than 14% of cities in the United States, Little River is sure to provide its inhabitants and visitors with a comfortable and worry-free lifestyle.
Year over year, crime in this area has also steadily decreased by 15%, making it an excellent consideration for families looking for homes for sale in Little River.
Also, police officers regularly patrol the area and work daily to keep residents safe and secure. Several community watch programs are in place, with members reporting any suspicious activity in their neighborhoods. This provides an extra layer of security and assurance for families living in Little River Miami.
Plenty of Amenities
Little River offers plenty of amenities for its residents, including several excellent schools, parks, shops, restaurants, cafes, movie theaters, and beaches, all within close proximity to most homes in the neighborhood.
Families here never run out of activities, so you will never have to worry about having kids stay inside all day.
Community Spirit
The community spirit in Little River is contagious. This tight-knit neighborhood hosts regular activities where families come together and enjoy music and activities for all ages.
The strong sense of community here means that people look out for one another, from watching over each other's homes when someone is away to organizing activities for kids in the area during school holidays.
Types of Loans You Can Get In Little River Miami
Purchasing a house can be expensive, but it doesn't have to be. One way to make buying your dream home more attainable is by taking out a mortgage. This form of financing allows home buyers to stretch the cost of their purchase over several years.
Whether you're a first-time or experienced buyer, researching your options and considering taking out a mortgage is key to helping you become a homeowner. It all starts with finding the available homes for sale in Little River.
FHA
These are Federal Housing Administration-insured loans and offer as little as 3.5% down payments and flexible credit requirements.
The lower interest rates than conventional loans make FHA loans an attractive option for those who may not have the cash on hand or a perfect credit score. However, they may require mortgage insurance which must be paid upfront or rolled into monthly payments.
USDA Loans
USDA loans are designed for people looking to buy homes in rural areas like Little River. These government-backed mortgages offer low-interest rates and no down payment with less than market rate interest rates.
They also feature flexible credit requirements, so those with less-than-perfect credit scores may still qualify. Note that these loans come with income limits, so it's important to check if you meet these criteria before applying.
VA Loans
Veterans Affairs (VA) loans are backed by the Department of Veterans Affairs and allow eligible veterans to receive 100% financing with no down payment required.
They also offer competitive interest rates and do not require private mortgage insurance, making them an excellent option for veterans who wish to purchase a home in Little River without putting money down upfront or paying additional fees on mortgage payments.
Conventional Loans
Conventional loans are not backed by any government agency but rather offered through banks or other private lenders at market-rate terms.
Unlike other types of mortgages, conventional loans typically require a minimum 20% down payment or more depending on your lender.
Jumbo Loans
Jumbo loans refer specifically to mortgages that exceed the Freddie Mac or Fannie Mae conforming loan limits, the two prime sources of residential mortgage money in the US. Therefore, they cannot be sold into secondary markets like some types of home financing products.
As such, jumbo loan terms tend to require larger down payments than other loan types. They also usually come with higher credit, income, and cash reserve requirements due to their higher-level risk associated with non-conforming products.
Areas To Live in Little River Miami, Florida
Little River offers an ideal community for anyone looking for a place to call home. If you're looking at the various homes for sale in Little River, here's a look at some of the best areas to consider:
Little Haiti
Little Haiti is one of the most sought-after areas in Little River. Home to many Haitian immigrants, the area is rich with culture and has become one of the most popular neighborhoods in Miami.
Real estate values have been on a steady rise since 2020. Residents enjoy close proximity to several parks and tasty restaurants that offer authentic Haitian cuisine.
El Portal
El Portal is an affluent village located just north of the city limits of Little River. It's known for its beautiful tree-lined streets and historic homes that make it one of the most desirable places to live in Little River.
El Portal is a great option for those who want easy access to downtown Miami due to its short distance from the city center.
Magic City District
The Magic City District is another popular area for homebuyers looking for properties in Little River. The area has seen significant growth over the past few years thanks to strong demand from local and international investors.
The Magic City District provides easy access to all parts of Miami via highways and public transportation options, making it easy to explore other parts of town quickly.
Final Thoughts
There's something for everyone in Little River, regardless of your budget or lifestyle preferences. It doesn't matter if your taste is a cozy bungalow nestled amongst tree-lined streets, a beautiful historic home, or a bustling business district; plenty of areas within this charming neighborhood make it worth exploring when you make this neighborhood home.
So why wait? Start your search today by checking out some of the amazing homes for sale in Little River.