Homes for Sale in Malibu Groves, Orlando
Phil Ganz
/
8 Min Read
/
Feb 23, 2023
While few homes are available in this neighborhood, they're selling quickly. It only takes an average of 14 days to sell a home in Malibu Groves, compared to 62 days in 2021. That said, investing in a home in this neighborhood is a good idea since it promises you value for your money.
Here's all you need to know about the homes for sale in Malibu Groves, Orlando, to guide you through your home-buying process.
An Overview of Malibu Groves, Orlando
Did you know that the Malibu Groves has the highest number of Jamaicans and Haitians living here than in any neighborhood in America? The ethnic makeup in this neighborhood is 19.1% Haitians, 7.1% Jamaicans, 6.9% Puerto Ricans, and 1.5% Asians, among other ethnicities. Interestingly, 20% of the residents in Malibu Groves were born outside the U.S.
Though Florida is a popular retirement destination, Malibu Groves attracts people from all walks of life, and you'll find professionals, the ex-working class, and retirees living here. It's also a family-friendly area with great schools, world-famous amusement parks, green spaces, and recreational spaces a few minutes away.
Malibu Groves, Orlando, offers you just the right mix of a suburban and urban feel with the established single-family homes and apartment buildings built between the 1940s and 1999. Homes for sale in Malibu Groves, Orlando, offer small studios to two bedrooms for small families and three or four bedrooms for large families.
The best part about living in this neighborhood is that you enjoy urban amenities without breaking the bank. Thanks to the affordable housing market, which plays a significant role in lowering the cost of living. The median home price in Malibu Groves is $229K, 48% lower than the national average.
How to Move to Malibu Groves, Florida
The current real estate inventory in Malibu Groves is tight and selling fast, making it a profitable investment. There's no better time than now to have a lender, especially if you can't afford to put in a cash offer. The good news is that different home loans available will help you move to Malibu Groves.
It's now a good time than ever to get a loan because mortgage rates have never been this low. You can take advantage of this by purchasing your house with a home loan and making huge savings.
Since you can't tell how long the low mortgage rates will last, it's time to cash in on this great benefit. Here are the different home loans that are available for you:
The Federal Housing Administration insures this loan to make homeownership affordable for low to moderate-income earners, first-time homeowners, and those with high DTIs and low credit scores. It's one of the more affordable loan options.
You only need a credit score of 580, and a 3.5% down payment as it offers 96.5% financing of the value of your home. Though you have to pay mortgage insurance until you pay 20% of the home's value, it's cheaper than Private Mortgage Insurance.
If you're an active member of the U.S. military, a veteran, or a surviving spouse, this loan is for you. This loan comes with flexible requirements because the U.S. Department of Veteran Affairs backs it.
With VA loans, you don't need to pay for a down payment or mortgage insurance. It also comes with negotiable interest rates that will save you thousands of dollars over the loan term.
These loans are not backed by the government, meaning that you need a high credit score and a low DTI, but you'll pay lower interest rates over the life of the mortgage. Conventional mortgages require at least a 5% down payment, but you'll also pay for private mortgage insurance (PMI) in addition to your monthly payments if your down payment is below 20%.
You can repay your loan over 30, 25, 20, or 15 years. It's challenging to qualify for these loans, but putting down a larger payment and the lower interest rates reduce your monthly mortgage payments.
These loans are designed to make homeownership affordable in rural neighborhoods. You may be glad to know that many suburban areas, small towns, and villages near large cities qualify as rural areas.
Since the U.S. Department of Agriculture guarantees the loan, you don't need a down payment. While USDA loans have lower closing costs, you have to pay for mortgage insurance and a guarantee fee, which can be included in your loan.
These loans finance homes far beyond conforming loan limits of $726,200 as defined by the Federal Housing Finance Agency (FHFA). Jumbo loans allow one to borrow more funds to buy an expensive home, but Freddie Mac or Fannie Mae cannot guarantee the loan.
For this reason, you're subjected to higher borrowing costs and strict qualification requirements, including a minimum credit score of 680 or a DTI of 45% or less.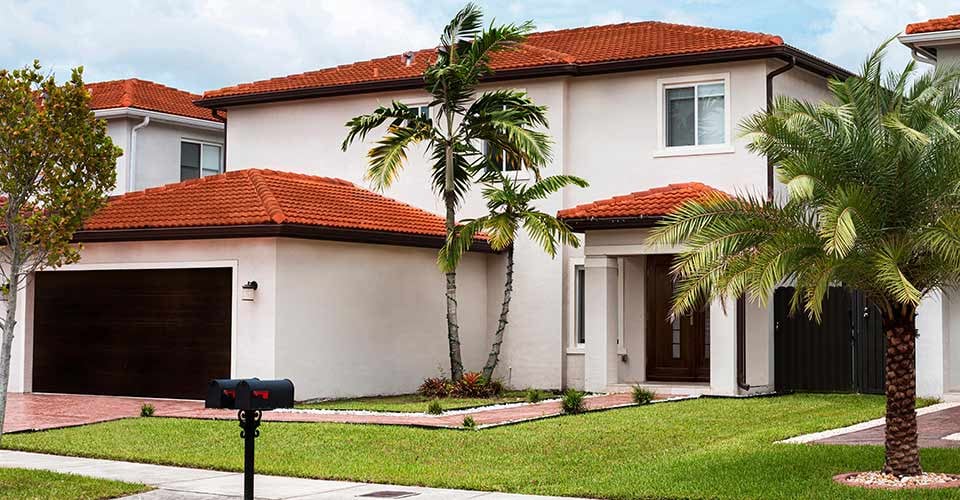 Do You Qualify for the Hometown Heroes Program in Malibu Groves, Orlando?
Malibu Groves is home to countless frontline workers, including educators, health professionals, law enforcement officers, firefighters, active military personnel, and veterans. The Hometown Heroes Program aims to recognize frontline workers by making homeownership affordable and accessible.
The Hometown Heroes Program offers frontline workers first mortgage and down payment assistance to purchase a primary home in Malibu Groves. This program offers you the following:
V.A., FHA, RD, Freddie Mac or Fannie Mae loans as the first mortgage with reduced market rates and lower upfront fees. If you qualify for the first mortgage, you're automatically eligible to apply for closing costs and down payment assistance as a second mortgage.

The second mortgage is up to 5% of the first mortgage's value and does not exceed $25,000 as closing cost and down payment assistance.
The down payment assistance is available as a second mortgage in the form of non-amortizing, 0% interest, repayable in 30 years. This second mortgage is non-forgivable and is repayable in full once you sell, refinance, change the name on the title deed, or if it's no longer your primary residence.
Apart from being a frontline worker, here are the other qualifying requirements for this loan:
Income Limit
To qualify for the Hometown Heroes Program in Malibu Groves, you must meet the income limit set by Florida Housing. The income limit ensures that only low and moderate-income earners benefit from this program. In this case, your qualifying income should be 150% lower than the average income in Orange County.
V.A. payments, salary, overtime, social security income, dividends, alimony or child support, and interest from an investment are also factored in when calculating your qualifying income.
Credit Score
Your credit score is a significant factor when applying for the Hometown Heroes Program because it shows how reliable you are as a borrower.
Depending on your lender, you need a minimum credit score of 640 to qualify. The lender may also look at your credit history to determine your financial standing and if you're a credit risk.
First Time Homebuyer
To be considered for this program, you must be a first-time homebuyer in Malibu Groves.
A first-time homebuyer means you haven't shown interest in purchasing a primary home three years before applying for the Hometown Heroes Program. However, veterans and military service members are exempted from this requirement.
A Low DTI
Your DTI shows lenders your capability of repaying the loan, considering your current expenses. The Hometown Heroes Housing Program requires a maximum DTI of 45% or lower.
Though some lenders may accept DTI as high as 50%, provided you have a high credit score and excellent financial standing.
Homebuyer Education
The Hometown Heroes Housing Program requires you to take a pre-purchase homebuyer education before qualifying for the program, and your lender will guide you. Once you complete the course, the certificates are valid for two years.
It's important to note that this program doesn't accept post-closing education because you're expected to move into your home in Malibu Groves within 60 days after closing.
Best Schools in Malibu Groves, Orlando
Malibu Groves is a great place to start if you're looking for a school where your kids can thrive intellectually and academically. The school district offers the STEM education system, one of the best programs in Florida. Most homes for sale in Malibu Groves, Orlando, are near highly-rated schools.
These schools boast advanced facilities, good teachers, and small class sizes, giving your children the best education. Here are some of the well-rated schools in Malibu Groves:
Ivey Lane Elementary School
Victory Christian Academy
Peaceforce Christian Academy
Eagles Nest Elementary School
Malibu Groves is also home to great colleges and universities for certificate, diplomas, degrees, and post-graduate programs. These are among the sought-after institutions of learning in Orlando for higher education:
Valencia College West Campus
Florida Divinity University
Nova Southeastern University
Barry University
Azalia Institute of Science Education
That being said, Malibu Groves has a promising position in tertiary education and is a good place for those looking to advance their education and careers.
How Safe is Malibu Groves, Orlando?
Just ten minutes from Mercy Drive, which is the most dangerous neighborhood in Orlando, Malibu Groves is rated as the third most dangerous community in Orlando.
It's famous for violent crimes and property crimes such as car theft, burglary, assault, murders, robberies, and rape.
According to FBI crime statistics, the crime rate in Malibu Groves is 258% higher than the national average, and violent, and property crimes are 642% and 182% higher than the national average, respectively.
The main reason for the high crimes might be that it's a low-income area and its proximity to Mercy Drive, which is also a high-crime area.
Fortunately, law enforcement in Malibu Groves is working to maintain safety and improve security in the neighborhood.
Careers and Salary in Malibu Groves
Malibu Groves is one of the lowest-income communities in Orlando, and the cost of living in this neighborhood is 13% lower than Orlando's average. While Orlando is famous for its hospitality and tourism industries, Malibu Groves offers its residents different employment opportunities.
80.62% of residents of Malibu Groves work in white-collar jobs, and 19.38% in blue-collar jobs. Private companies, entrepreneurs, and government institutions are the top employers. The most popular job in Malibu Groves is sales, followed by manufacturing, tech support, clerical, executive, professional, and management occupations.
The number of sales and service workers in Malibu Groves is higher than in any neighborhood in the U.S., accounting for 60.5% of the working population, from major sales accounts to service workers in the fast-food industry. Though sales make up the most significant portion of employment, though it's not the highest-paying job in Malibu Groves.
Healthcare, tech, executives, and entrepreneurship are some industries with high-paying jobs with annual salaries ranging between $80,000 to $280k. Generally, the median annual household salary in Malibu Groves is $40,594, and an individual salary of $46,226. But residents aged between 45 and 65 earn a median salary of $39,594 annually.
Neighborhood Attractions and Restaurants in Malibu Groves, Orlando
When shopping for homes for sale in Malibu Groves, you will notice that this neighborhood is tucked away from the notorious Orlando traffic.
You'll hardly feel like you're living in a tourist destination. And the best part? You still have neighborhood attractions and restaurants to explore.
Malibu Groves Park - if you want a chilled but entertaining day out and something different from the famous theme parks, then Malibu Groves is the place to go. It's a small playground where you can take your kids as you take a break from the bustle of the city. This park has swings and slides, and you can take in the serene nature as you watch the children play.

Pleasant Valley Park - Are you looking for a family fun day out? The pleasant park offers the perfect spot to enjoy basketball, soccer, tennis, and baseball. You can also go jogging or strolling on the beautiful nature trails and stop to admire the beautiful pond. The kids are also not left out; the park has a playground with swings. After a long fun day, you can picnic in the covered area with benches.

Mazic Fry - Mazic Fry is a Chinese fast-food restaurant that has been in Malibu Groves for decades. Their meals are rich in flavor, and nothing beats their Chinese dishes with an American twist. You won't be disappointed with their popular fresh and hot food, including chicken wings, steak and cheese sub, fried rice, and chicken gizzards. Their swai fish is a must-try.

Johnny Rockets - Johnny Rockets is a highly underrated old-time favorite, and you may be surprised with your experience despite the ambiance being reminiscent of diners back in the day. They serve everything from southern-style breakfast to lunch and dinner. This restaurant is the place to go for the best burgers in town. Their Turkey Bacon Cheddar burger and the BBQ Burger served with onion rings are a must-try.

Yard House - Yard House is a lively spot serving a vast menu of food and brews, and you can stop here for a fantastic dining experience. Don't let its upscale look fool you because the prices are affordable. This joint has the best boneless wings, and the top sellers are lobster garlic noodles, pork chops, BBQ burgers, chicken lettuce, and mac and cheese.
Bottom Line
Homes for sale in Malibu Groves, Orlando, offer you an excellent opportunity to build equity. The booming real estate in this neighborhood promises a good return on your investment in the long run. Statistics from the housing market show that there are limited homes for sale, and you may miss out on this opportunity if you can't afford a cash offer.
Luckily, the different home loans available such as V.A. loans, FHA loans, USDA, conventional mortgages, and the Hometown Heroes Program in Malibu Groves, offer you the financial assistance you may need. Start your homeownership journey by talking with your lender and finding the right loan for you.