Homes for Sale in Model City - Miami, Florida
Phil Ganz
/
8 Min Read
/
Feb 17, 2023
Most homes for sale in Model City are located just minutes from the beach, shopping, dining, and nightlife. Of course, the houses offer world-class amenities you would expect from a comfortable family home. Here is an in-depth review of the city and all its details.
Overview and History of Model City Miami
Model city, popularly known as liberty city, is one of the historically black communities of Miami. It was predominantly a white community, but Miami's segregation laws later blocked black Americans from settling here. The historic Overtown, also called Colored Town, was the area set for blacks.
The neighborhood has undergone several changes throughout the years. The Civil Rights Movement had a profound impact on Model city. In the 1960s, the community became a hotbed of activism, with several famous civil rights leaders holding rallies and speeches in the area.
The establishment of the Civil Rights Act of 1964 made blacks free to settle freely. Coupled with the creation of Liberty Square, a 55-acre public housing project, this resulted in affluent African American families moving into the area.
The Model City riots of 1979 led to the area's decline. These riots reacted to the release of a police officer who beat and killed an African insurance agent. The riots resulted in the deaths of several people and the destruction of several businesses, police cars, and government buildings. These riots left the city in a dire situation.
There have been attempts to rebuild Model city. The neighborhood has significantly gentrified, and luxury condominiums and restaurants have replaced many businesses destroyed during the riots.
High-profile musicians, athletes, and celebrities call Model City home, such as the notable rapper Luther Campbell of 2 Live Crew. Model City continues to retain its unique identity and history as a home to many black residents.
The Real Estate Market in Model City Miami
As one of the upcoming cities in Florida, it shouldn't come as a surprise that the Miami real estate market is booming.
There are currently over 130 homes for sale in Model City. A keen look also reveals that the homes for sale in Model City range in price from $135,000 to $2.3 million.
In addition, the median listing price for a home in Model City is $415,000, and the median listing price per square foot is $341. The median sold price for a home in Model City is $361,500, and the sale-to-list price ratio is 97.06%. This means that homes in Model City recently sold for around 2.94% below the asking price on average.
Homes in Model City typically take around 85 days to sell, slightly up from last year. This is still a relatively quick turnaround time compared to other Miami neighborhoods.
Things To Do in Model City Miami
If you are considering moving to Model City, here are some things that you can do in the area:
Enjoy a Good Meal
Model City is always full of restaurants if you're looking for a good, old-fashioned meal. One popular spot is MLK Restaurant, a beloved comfort food spot run by a family who knows how to cook up Southern classics.
It's not just locals who love it; MLK Restaurant also attracts a diverse crowd of hungry people from all over Miami. So, whether you're looking for a hearty meal to fuel a long day of exploring Model City or want to relax with some comfort food, you can get a hearty bite in this neighborhood.
Rewind Time at Georgette's Tea Room
Georgette's Tea Room is a throwback to a bygone era, and it's the perfect place to enjoy a pot of tea and some delicious food. The Tudor-style home served as a small eatery, and it's praised to have served the famous Nat King Cole and Billie Holiday.
Once you get to this site, you will be treated to memories of a space that acted as a popular meeting point for socialites from the African-American community.
Learn the Journalistic History of the Miami Times
The Miami Times Building is a significant structure in the history of South Florida. It is the home of the Miami Times newspaper, the first African-American newspaper in the region. The building is an icon that celebrates the journalistic history of South Florida.
The Miami Times offices were located in the Overtown neighborhood of Miami, but today they have relocated to Model city. You can learn about the history of the newspaper and the people who worked there. The museum also has exhibits on the civil rights movement, the Black Power movement, and other topics.
School Systems in Model City Miami
Miami-Dade County Public Schools (M-DCPS) is the school district serving Model City. The district was formed in 1885, and today it is one of the most populous school districts in the U.S. by student enrollment. It boasts a whopping student enrollment of 50,000 students and adult learners, becoming the fourth largest in the U.S.
M-DCPS is governed by the Miami-Dade County School Board, composed of nine locally elected members serving four-year terms. The district operates 171 elementary schools, 58 middle schools, and 128 high schools. Miami-Dade County Public Schools also operate charter schools, magnet schools, adult and career technical education centers, and one virtual instruction academy.
The school system in Miami has consistently ranked high compared to other large school districts in the United States. In fact, in the most recent performance ratings, 99.5% of schools were rated A, B, or C.
This high performance is due in part to the district's strategic planning. Recently, the district unveiled the "Infinite Possibilities" as the strategic plan to guide the delivery of world-class education over the next five years. The program's goal is to ensure that every student graduates prepared for college, career, and life success.
The key priorities of the plan include the following:
Implementation of operational services which are both effective and sustainable.

Achieve high levels of employee retention, performance, and leadership.

Providing academics with relevance, rigor, and innovation.

Creating a supportive, safe, and healthy learning environment.

Engage stakeholders, empower them, and inform them.
The school system's success is also attributable to the support it receives from the community. Local businesses, charities, and civic organizations frequently partner with the school system to provide resources and opportunities for students.
With such a focus on ensuring every student has the opportunity to succeed in schools and beyond, it's no wonder Miami's school system is considered one of the best in the country.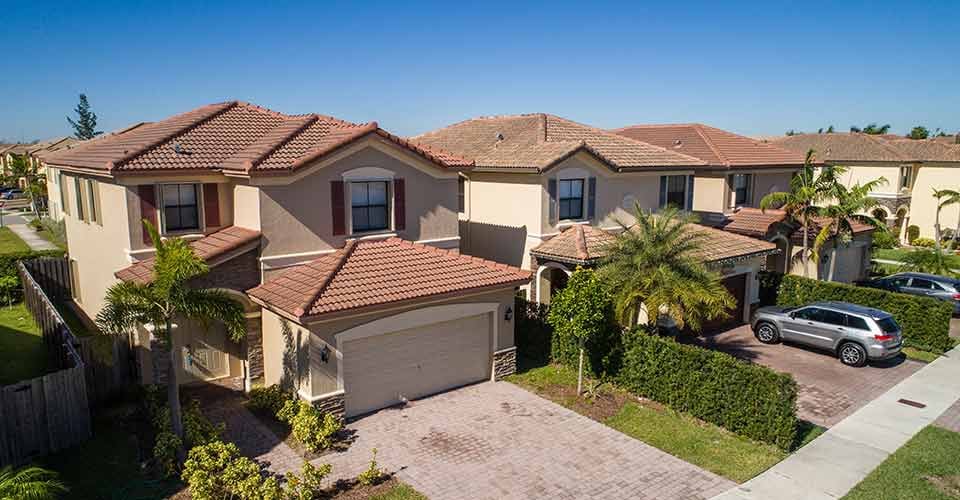 Local Attractions in Model City Miami
Model City Miami is a great place to live for families because of all the local attractions. While some attractions are geared more toward children, others are perfect for a family outing.
Regardless, there are plenty of options for finding fun in Model City Miami.
Evergreen Memorial Park Cemetery - This cemetery is a beautiful and peaceful place to visit, and it is also a historical landmark. The cemetery is the final resting place for many black pioneers. Although the data for those who rested here was lost to fire, the cemetery remains a treasure paying respect to the past.

Lincoln Memorial Park Cemetery - This park is the final resting place for many notable people, such as Florence Gaskins, the pioneer of the Red Cross for Africans, and Dr. William A. Sawyer, the County's first African doctor who founded the Christian Hospital. Lincoln Memorial is also the site of Arthur and Polly Mays, the pioneers of the South Dade black children school.

Hampton House - The Hampton House is a historic landmark in Model City Miami. It was built in the early 1950s and was one of the famous Miami nightlife spots. The restaurant is praised for hosting prominent leaders like Dr. Martin Luther King Jr. during his favorite "I have a Dream" speech. Later, a Hampton House Community Trust was formed to help retain the site's historic designation.

The Wall - The wall is a historic site that was constructed as a result of the building of Liberty Square. It is a concrete wall built in the early 1920s to separate black and white neighborhoods. The wall was later destroyed, but its remnants remain a popular place for people to remember the Jim Crow era and the haunted American history.

Martin Luther King Boulevard - This Boulevard is a major commercial street named after Dr. Martin Luther King, Jr. The street stretches from several communities, such as Brownsville, Hialeah, Little Haiti, and Liberty City. The Boulevard is a local heritage spot and represents the area's pride and heritage.
Crime Rates / Safety
In recent years, Model City Miami has greatly improved safety and reduced crime. The police department has increased its engagement with the community and has made strides in combating crime.
As a result of these efforts, crime rates in Miami have been steadily decreasing year over year by around 22%. Model City is now safer than 13% of Florida cities. Pickpockets are few and far between in Model City Miami, so you can rest assured that your cash is safe. This is a significant drop, showing that the area is getting safer yearly.
Why Is Model City Miami a Good Place To Raise a Family
Before you settle your family in Model City, you want to ensure that you are aware of the things to keep everyone happy. Fortunately, this vibrant city has something for everyone, regardless of age or interests.
One of the best things about Miami is its plethora of beaches. Soak up the sun, swim, or build sandcastles with your little ones. Or, if you're looking for a more active beach day, try stand-up paddleboarding, kayaking, or windsurfing. No matter what you're looking for on a beach day, you'll find it in Model City.
In addition, Miami is also home to the world-renowned Art Deco Historic District, Miami City Ballet, and New World Symphony. If you're a fan of the arts, you'll definitely feel right at home in these spots. Be sure to take your kids to Zoo Miami, where they can see over 2,000 different animals from all over the world.
This neighborhood is well known for its diversity, which makes it easy for families to find a proffered place to settle. You can go for luxury estates, middle-class houses, or low-maintenance condos; there's something for every family's preferences. Plus, Model City is continuing to grow and develop, so there are always new real estate prospects to explore.
Model City Miami is also great for families because of its strong ties to the Caribbean and Latin America. This connection gives the community a unique cultural richness you won't find in many other places. Plus, it's easy to find different language schools and other resources to help your family feel at home.
Home Loans in Model City Miami
When you're ready to buy a home in Model City, you may prequalify for a home mortgage. There are many different types of home loans available, each with its features.
Check out the different kinds of home loans you can try in Model City Miami:
Best Areas To Live In Model City Miami
Living in Model City Miami has many perks, given the plethora of dining options and rich culture. But with so many different neighborhoods to choose from, it can take time to decide where to live. To help you make the best decision for your needs, we've compiled a list of the three best areas to live in Model City Miami.
E.I. portal - You'll want to check out El Portal if you want a more natural environment. This trendy neighborhood is located next to Sherwood Forest, with just a short drive to popular spots like Citadel and Ebb & Flow. El Portal is also located minutes from downtown Miami, Miami Shores, and Beaches.

North Bay Village - If you're looking for a beach community, you can't go wrong with North Bay Village. This picturesque neighborhood is situated on a series of islands, offering residents plenty of opportunities to enjoy the Miami skyline and the water. There are also several dining and shopping options in North Bay Village, making it a great place to call home.

Indian Creek - Indian Creek is a small village located on the island next to Brickell financial center, making it a great place to get away from the hustle and bustle of the city. Indian Creek is home to several luxury homes and apartments, so it's a great place to live if you're looking for an upscale community.
The Bottom Line
When it's time to buy a home in Miami, look no further than Model City, a vibrant city with something for everyone. From beautiful beaches to exciting nightlife, Model City has it all. It's a great place to live if you're looking for year-round leisure and entertainment activities.
The top-rated schools and the variety of shopping and dining options make the city an excellent choice for families. Check out the available homes for sale in Model City and begin your journey of home ownership in Model City.