Homes for Sale in Overtown - Miami, Florida
Phil Ganz
/
9 Min Read
/
Feb 01, 2023
Here you can find incredible opportunities to purchase a range of housing options, from sprawling ranch-style homes with lush tropical landscaping to mid-rise condominiums featuring spectacular views over Biscayne Bay.
Whether you are a seasoned investor or a dreamer searching for your ideal home, Overtown has something for everyone!
The area offers a high quality of life, with plenty of educational opportunities and nearby entertainment venues. Whether you're looking for a quaint café or an exciting nightlife scene, Overtown has it all!
In addition, the proximity to other neighborhoods like Little Havana and Wynwood means that you can enjoy the best of Miami without ever having to leave the comfort of your own home.
Fun Things to Do in Overtown Miami
From art galleries to trendy restaurants, Overtown is full of exciting attractions. Whether you want to have fun as a family or explore the neighborhood's rich history, you won't be at a loss for things to do.
Some of the highlights include:
Experience the Culture at Historic Overtown
Culture is one of the most defining features of Overtown, and the local heritage is proudly celebrated here. Check out the Historic Overtown Exhibition Center to learn more about the area's history and culture.
Take a self-guided walking tour throughout the neighborhood to explore the many monuments and landmarks that dot the landscape.
Take in a Show at the Lyric Theatre
The Lyric Theatre is one of Miami's oldest entertainment venues, opening its doors in 1913.
Today, it continues to draw crowds with its eclectic line-up of live performances ranging from comedy shows and musicals to concerts and theatrical productions. Make sure you check out what's on during your visit!
Take a Walk Through the Historic Black Business District
Although it may not be as well-known as its neighboring districts, Overtown's Historic Black Business District is an integral part of Miami's rich cultural history. Take a stroll down Northwest Seventh Avenue to explore the area's unique businesses, many of which have been open since the 1940s.
From barbershops and beauty salons to restaurants and galleries, the Historic Black Business District is a great place to explore and get to know the neighborhood. Plus, you can check out some of Miami's best murals throughout the district, making your visit even more colorful!
Try Local Cuisine
What other way to immerse yourself in the local culture than to enjoy some of the area's best food? From classic Southern comfort foods to traditional Latin American dishes, Overtown is known for its delicious cuisine.
For a truly unique experience, check out the many food trucks that line Northwest Third Avenue. Here, you can sample anything from Italian dishes to classic Cuban sandwiches at surprisingly affordable prices. Moreover, many vendors offer their interpretation of traditional recipes using fresh local ingredients.
Admire the Art
Art has always been a big part of Overtown's culture, and the area still boasts a vibrant art scene today. Take some time to explore the various galleries in the neighborhood, where you can admire pieces from local and international artists. From the iconic murals to the colorful sculptures, there's no shortage of art to admire in Overtown.
For a unique experience, consider attending one of the many art festivals throughout the year. Here, you can browse artwork from local and international artists, listen to live music performances, and even sample some delicious food!
Best Places to Live in Overtown, Miami
Overtown is one of the most vibrant and diverse neighborhoods in Miami, offering something for everyone. Whether you're looking for a bustling nightlife scene or a quiet residential area, Overtown has it all.
Here are some of the best places to live in Overtown:
Rainbow Village
Rainbow Village is one of Overtown's most sought-after neighborhoods. This area offers a variety of housing options, from quaint single-family homes to luxury condos and apartments.
The neighborhood also features plenty of green spaces and parks for outdoor activities, plus easy access to local amenities such as shopping centers, restaurants, and entertainment venues.
Northwest Seventh Avenue
Northwest Seventh Avenue is another popular neighborhood in Overtown. This area is known for its classic Miami-style homes and lively streets filled with restaurants, bars, and art galleries. You can also find plenty of affordable housing options in this area, making it an excellent choice for young professionals and families.
It remains one of the safest neighborhoods in Miami, with a strong sense of community and plenty of amenities to enjoy. The neighborhood is also conveniently located near downtown Miami, so you can easily access all the city has to offer.
Northwest Third Avenue
Northwest Third Avenue is the perfect choice for a quiet residential area in Overtown. Here, you'll find a mix of single-family homes and apartment buildings that offer affordable housing options. The area is also conveniently located near various local amenities such as grocery stores, shops, and restaurants.
The Phillis Wheatley Elementary School is also located in this neighborhood, providing excellent educational opportunities for children of all ages. Additionally, the area is within walking distance of downtown Miami so you can enjoy all the city has to offer in no time.
Northwest Eighth Street
Think of the Lyric Theatre and the world-famous Red Rooster restaurant, and you've already got an idea of what the Northwest Eighth Street neighborhood offers. This area is known for its vibrant culture, with plenty of live music venues, art galleries, and restaurants to explore.
The neighborhood also offers a variety of housing options, from affordable apartments to luxurious condos. Additionally, the area is conveniently located near Downtown Miami, so you can easily access all the city's attractions in no time.
NW North River Drive
Nature and outdoor enthusiasts will love calling the NW North River Drive neighborhood home. Here, you can find sprawling parks and green spaces, perfect for taking a stroll or enjoying a picnic with family and friends. The area also offers plenty of affordable housing options, making it an ideal choice for young professionals.
The NW North River Drive neighborhood is also conveniently located near the Miami River, offering plenty of opportunities for fishing and boating. Plus, you can find a variety of shops and restaurants nearby, making this area perfect for anyone looking for an urban lifestyle.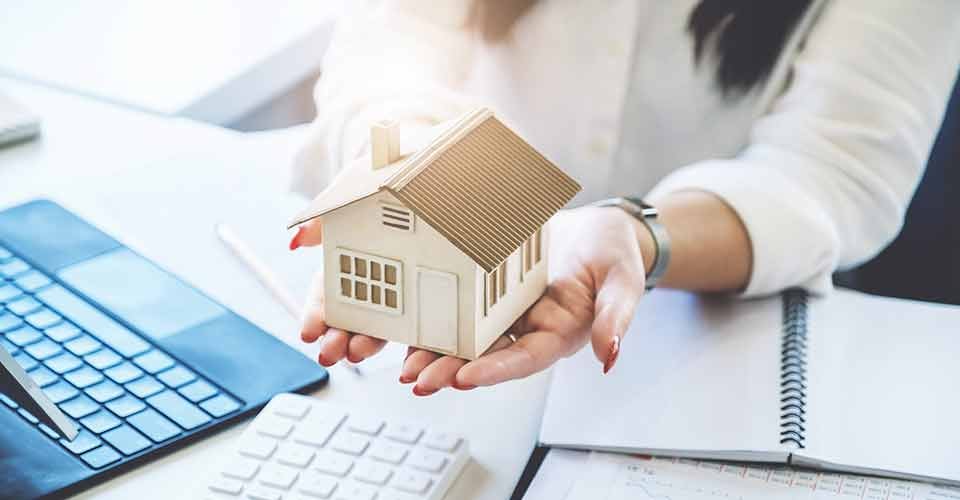 Top 5 Schools in Overtown Miami
As a parent, you want the best for your children, especially regarding education. Overtown is home to various schools and educational institutions, offering plenty of options for parents looking for the perfect place for their child to learn and grow.
You will want to do your research and visit schools to determine the best fit for your child. To help you get started, here is a list of the top 5 schools in Overtown Miami:
Kids Haven Academy
Right from their daycare days and through elementary school education, your children should receive the best possible education at Kids Haven Academy.
The school offers a stimulating environment with plenty of activities and learning opportunities for children from kindergarten to 5th grade.
The school also offers an after-school program and summer camp, so your child can continue learning even during the holidays.
Phillis Wheatley Elementary School
Phillis Wheatley Elementary is a public school located in the Northwest Third Avenue neighborhood of Overtown Miami.
The school offers excellent educational opportunities to students from kindergarten through 5th grade. The school is committed to providing quality education and helping students reach their potential.
For grades 6-8, Phillis Wheatley also offers an Advanced Learning Center dedicated to helping students explore their interests and develop their skills.
Booker T. Washington Senior High School
Booker T. Washington Senior High School is a public high school located in the heart of Overtown, Miami. The school has a long-standing tradition of excellence and is dedicated to helping students reach their highest potential.
The school offers a variety of courses, from core subjects to Advanced Placement classes and career-oriented programs.
If you're looking for a school that will challenge your child and helps them reach their goals, Booker T. Washington Senior High School is an excellent option.
Miami Arts Charter School
Think of a place where the curriculum is designed to inspire creativity, innovation, and collaboration, where students are challenged with rigorous academics and encouraged to pursue their passions.
That's Miami Arts Charter School for you. Offering education from kindergarten through 12th grade, this school focuses on developing students' unique talents and interests while helping them reach their academic goals.
Gibson Charter School
Located in the heart of Overtown Miami, Gibson Charter School is a public school that offers an array of educational opportunities for students from kindergarten to 8th grade.
The school focuses on creating an environment where creativity and innovation can thrive while providing rigorous academic instruction.
With its strong emphasis on student collaboration and exploration, it's no wonder this school is among the highest-rated in Overtown.
Is Overtown Secure?
In short, yes. Overtown is a safe and secure neighborhood with low crime rates and plenty of police presence to ensure its residents are always safe.
There are also various neighborhood watch programs to help keep an eye out for suspicious activity. If you're looking for a place to call home in Miami, then Overtown is an excellent choice. It offers a great quality of life and plenty of educational opportunities for all.
4 Great Local Attractions in Overtown Miami
If you're looking for a great day out in Overtown with the family, there are plenty of things to do and see. Here are just a few of the local attractions that make this neighborhood so unique:
Phillip and Patricia Frost Museum of Science
History and science come alive at the Phillip and Patricia Frost Museum of Science. This interactive museum offers everything, from hands-on exhibits to live shows and educational programs.
The museum also has a beautiful butterfly garden where you can observe these colorful insects in their natural habitat.
Wynwood Walls
For a day of art and culture, head to Wynwood Walls. This outdoor street gallery features rotating murals from over 50 international artists.
It's the perfect place to explore, take photos and learn about local street art. The colorful walls of Wynwood Walls make for an excellent backdrop for photos.
Freedom Tower
The Freedom Tower, also known as the "Ellis Island of the South," is a historic landmark in downtown Miami. This building was initially built in 1925 and served as a beacon of hope for Cuban exiles fleeing Fidel Castro's regime.
The tower now serves as a museum with exhibits highlighting its history and culture. It's a great place to explore and learn about the unique history of Miami.
Miami Children's Museum
Overtown is not short of fun activities for kids. The Miami Children's Museum offers a range of interactive and educational exhibits designed to engage children of all ages.
It's the perfect place for families to explore, learn and have fun together. With its interactive exhibits and activities, the museum is sure to captivate kids of all ages.
Why Overtown Miami is a Good Place to Raise a Family
When people think of Overtown, they think of its vibrant culture, diverse population, and rich history. But what makes it an ideal place to raise a family?
Good Schools
Overtown is home to several top-rated schools, including Miami Arts Charter School and Gibson Charter School. Both offer rigorous academics and a supportive learning environment to help children reach their full potential.
Add this to the already low crime rates in the area, and you can rest assured that your children will get an excellent education in a safe environment.
Affordable Housing
With the growing cost of living and rising rent prices, it can seem challenging to find affordable housing in Miami.
But Overtown is one of the best places to look for a great place at an affordable price. In addition to being budget-friendly, many areas in Overtown offer views of downtown Miami and access to public transportation.
Low Crime Rates
Crime and violence can be a concern when searching for the right place to raise a family. But Overtown has one of the lowest crime rates in Miami, making it an ideal place for families to call home.
With plenty of police presence and neighborhood watch programs, you can rest assured that your family will be safe in Overtown. The neighborhoods are also well-lit and well-maintained, making it a great place to take a stroll or bike ride.
Plenty of Parks
Children of all ages can stay active and healthy in Overtown. The neighborhood is home to various parks and recreational centers, including Gibson Park and the Miami Beach Golf Club.
These places offer plenty of opportunities for kids to burn off their energy while playing on the playgrounds or engaging in sports activities.
Efficient Public Transportation
Do you need to get your child to school and back without the hassle? Do you have to work till late and need a convenient way to get back home?
You can rely on the public transportation network in Overtown for efficient and convenient transportation. The public buses are reliable, safe, and can take you to almost any part of the city.
Want to Buy a Home in Overtown Miami? Consider These Home Loans
If you're looking to purchase a home in Overtown, Miami, it's crucial to understand the different types of home loans available. Here are four common types of loan options for prospective homeowners:
Also known as Federal Housing Administration loans, FHA loans are backed by the government and can be used to purchase owner-occupied properties.
They offer lower down payments, higher loan limits, and more flexible credit requirements. They are a great option for first-time homebuyers.
Veterans can take advantage of VA loans, which are backed by the U.S. Department of Veterans Affairs and offer more favorable terms than other loan types. The eligibility requirements vary depending on the loan you're applying for.
Still, generally, veterans can qualify for a lower interest rate and don't have to pay for private mortgage insurance.
Conventional loans are not backed by the government, but they offer low-interest rates and fixed or adjustable loan terms.
Generally, borrowers with higher credit scores qualify for more favorable terms than those with lower scores. The down payment requirements can vary, but typically the minimum is 5%.
The U.S. Department of Agriculture offers USDA loans for buyers in rural areas with low to moderate incomes.
These offer competitive rates, and no down payments are required. The eligibility criteria vary by region, so it's essential to check your local area's requirements before applying.
Conclusion
Overtown is a great place to call home for families. It offers budget-friendly housing, low crime rates, plenty of recreational opportunities, and efficient public transportation.
If you're looking to buy a home in Overtown, Miami, it's essential to understand the available loan options and their eligibility criteria.
With most homes costing an average of $237,652, you should be able to find the perfect home for you and your family.