Homes for Sale in Rosemont, Orlando
Phil Ganz
/
8 Min Read
/
Feb 20, 2023
If you are thinking about buying a home for sale in Rosemont, Orlando, do not think twice. From young families to retirees, this neighborhood has something special for everyone.
This guide will help you decide if buying a home in Rosemont, Orlando, is the right choice. Keep it here to find out more.
Rosemont, Orlando Overview
Rosemont, Orlando, is a quiet, family-friendly neighborhood in Orange County. It is renowned for its beautiful architecture and serene flora and fauna. The area has plenty of decent homes surrounded by natural vegetation and trees.
One of the most notable aspects of this neighborhood is its mix of country and city living. Rosemont neighborhood is in an excellent location, just a few miles from downtown Orlando. At the same time, it maintains its suburban feel, allowing residents to enjoy the serene, tranquil environment away from the hustles and bustles of the city.
It is close to numerous parks, open spaces, and natural attractions. Besides, it has an artificial lake called Lake Orlando and a well-manicured golf course for recreation, making Rosemont an urban oasis.
What Type of People Live in Rosemont?
Rosemont has numerous single-family homes, condominiums, and multi-family units, making it ideal for all demographics. Whether you're a working-class professional or a retiree, you can find a suitable home for your housing needs.
The neighborhood has several young families, thanks to the numerous options available to them. First, the area has various child-friendly parks, playgrounds, and open spaces where kids can indulge in recreational activities.
Families can enjoy picnics or get-togethers in these public and private parks and green open spaces. Retirees and senior citizens also find Rosemont attractive because of its tranquil environment.
Ethnic Composition of Rosemont
Rosemont's cultural diversity is unmatched in the entire region. The neighborhood has a great mix of residents from nearly all races and ethnicities, making it one of the most diverse communities in the county.
Blacks or African-Americans form the majority of residents in the neighborhood, followed by Whites and Hispanics. Minority communities, including American Indians, Asians, Native Hawaiians, Pacific Islanders, and mixed races, also reside in Rosemont.
Given its unique racial diversity, Rosemont is suitable for home buyers who want to experience other cultures. Interacting with different ethnicities allows kids to appreciate and respect one another from an early age.
The Average Home Price in Rosemont
According to the City of Orlando, only 46% of Rosemont is residential land. This figure suggests that the neighborhood has great potential for housing and commercial development opportunities.
That's not all. The City of Orlando designated Rosemont as an Opportunity Zone to encourage investors to take up these development opportunities. The program provides investors with various tax incentives to help spur economic development in the area.
The median home price in Rosemont is $200,186, which is lower than the national average. However, prices might change and significantly increase since Rosemont is now under the Opportunity Zone Program. If you want to buy a home for sale in Rosemont at a more affordable rate, the time is now.
Rosemont Neighborhood Character
Rosemont's overall neighborhood character is appealing to potential homebuyers and investors alike. Residents are friendly and have great respect for private property.
The area is usually quiet, with no significant cases of neighbor conflicts. Since it has less than 10,000 residents, prospective homeowners should not expect any issues when they move to Rosemont.
Resources and local amenities are equally distributed, and the neighborhood has a robust transport network, increasing its potential for more investment opportunities.
How to Move to Rosemont, Orlando
Buying a home is no longer a pipe dream. With the emergence of various financing options, anyone can become a homeowner without overwhelming their cash reserves. Besides, many banks and private lenders are willing to offer you loans even if your credit history is less favorable. You only need to meet various eligibility requirements to qualify for a home loan.
With the demand for homes for sale in Rosemont, Orlando, increasing, now is the right time to take up a loan before the prices soar. Besides, Rosemont is now a designated Opportunity Zone, meaning housing rates might change as real estate investors move in.
Buying your dream home in Rosemont using your preferred credit option can help cushion you from the fluctuating rates.
Moving to Rosemont requires six simple steps:
Identify your dream home.
Find out about the price.
Apply for a home loan.
Secure the loan and pay the seller and closing costs.
Move to your new home in Rosemont.
Here is a brief description of the different home loans available to you at the moment:
FHA Loans
An FHA loan is a federally-insured mortgage available to borrowers with challenges securing financing from private lenders. The loan has flexible terms, allowing you to get a home loan even if you have a low credit score. The Federal Housing Administration sets the borrowing requirements, but private agencies such as banks, mortgage companies, and credit unions issue the loans to borrowers.
This credit option is the most affordable for first-time homebuyers since the down payment is only 3.5-10% of the home value. You don't have to struggle to raise the 20% that most private lenders require. The only slight concern is that you must pay Mortgage Insurance Premiums.
VA Loans
If you are an active-duty or retired military personnel, securing a VA loan can help you buy your dream home. A VA loan is a federally-backed benefit available to Veterans, active service members, and their eligible surviving spouses. It allows you to purchase a house with no down payment, private mortgage insurance, or mortgage insurance premiums required.
You must obtain a Certificate of Eligibility from the VA department to qualify for this loan. The document highlights your service history and qualification. VA loans are only for primary residences.
Conventional Mortgage
If you have adequate money for a down payment and prefer not to join any federally-backed home financing program, apply for a conventional mortgage.
A traditional mortgage is a loan issued by a private lender. It might be cheaper than government-backed loans but has more stringent requirements, making it more difficult to qualify.
USDA Loans
If you want to buy a home for sale in Rosemont within the suburban or semi-rural areas, apply for a USDA loan. This loan is exclusive to borrowers seeking to reside in rural communities. Its main benefit is that it does not require a down payment.
By securing a USDA loan, you don't have to struggle to raise the initial deposit to purchase a home in Rosemont. Its eligibility requirements are flexible since you don't need cash reserves to qualify. However, the home you intend to buy must be modern and within rural parts of Rosemont.
Jumbo Loans
A jumbo loan is a financial option used to buy expensive luxury properties. This mortgage exceeds conforming loan limits set by the Federal Housing Finance Agency.
It has rigorous eligibility requirements, and you must have a stellar credit score to qualify. Besides, you must have substantial cash reserves to cover your payments before receiving financing.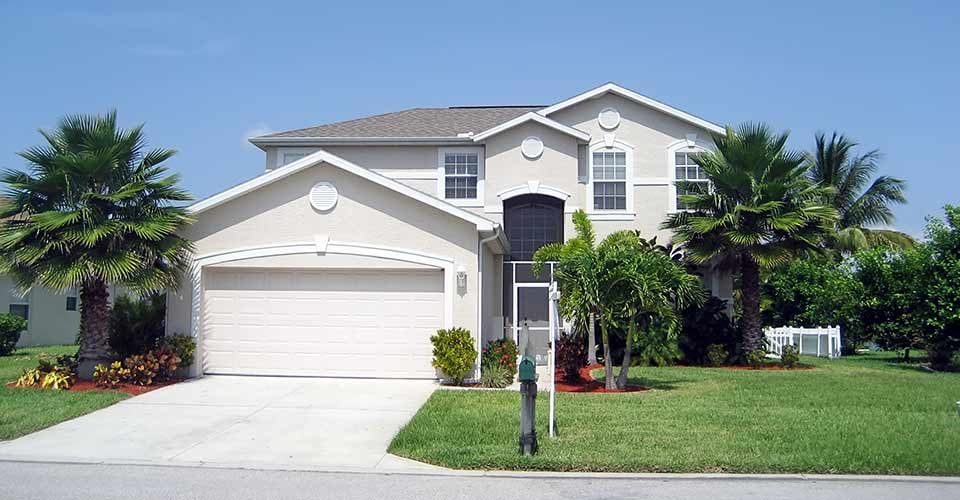 How to Find Out If You Qualify for the Hometown Heroes Program
Aside from traditional mortgages and government-backed home loans, you can buy your dream home in Rosemont, Orlando, by joining Florida's Hometown Heroes Program.
Here are the details about this housing program:
What is the Florida Hometown Heroes Program?
The Florida Hometown Heroes Program is a housing program for frontline community workers such as firefighters, healthcare professionals, law enforcement officers, childcare employees, educators, and active military personnel or Veterans.
This housing program aims to make homeownership more affordable by providing grants to eligible homebuyers.
How the Florida Hometown Heroes Program Can Help You Purchase a Home
The Florida Hometown Heroes Program helps make homeownership a reality. Whether applying for an FHA or a VA loan, eligible homebuyers can receive up to 5% or $25,000 maximum of the first mortgage in down payment and closing cost assistance.
This zero-interest loan or grant will help reduce upfront costs, allowing you to purchase a primary home affordably. Additional benefits include property tax exemptions for frontline professionals.
Qualifying for the Florida Hometown Heroes Program
Even though the Hometown Heroes Program is available to all community workers in Florida, you must meet various eligibility requirements. Since the program is for primary residences, you must be a first-time homebuyer to be eligible. Then again, your profession must be on the list of eligible occupations to qualify.
The minimum credit score is 640, with a debt-to-income (DTI) ratio of 45%. The current income and purchase price limit for Orange county is $124,350. The loan is not forgivable if you sell the property or no longer live in the house.
Best Schools in Rosemont, Orlando
Rosemont has several nearby public and private schools that serve the area. According to independent bodies like Niche, the quality of education in this neighborhood is above average, with significant room for improvement.
The academic performance of both public and private institutions varies, depending on factors such as student population and student-to-teacher ratio.
Some of the best schools serving Rosemont include:
Lake Highland Preparatory School
The First Academy
Central Florida Preparatory School
Orangewood Christian School
Laureate Park Elementary School
Audubon Park School
Hope Charter School
Cornerstone Charter Academy
Rosemont, Orlando Safety Rating
Like other neighborhoods in Orlando, Rosemont is a relatively safe area. You can walk day or night without worrying about getting mugged. Besides, the neighborhood has a Homeowners Association that works together to build strong relations between community members and ensure a safe environment for residents and visitors.
Even though Rosemont is a secure neighborhood, you should take extra precautions to keep yourself and your family safe. Avoid walking late at night unless it is necessary.
Keep an eye on your kids in public spaces like parks, and do not let them play alone without your supervision. Lock your doors and shut your windows when not at home to prevent break-ins and house burglaries.
Rosemont Careers and Salary
Rosemont is among the few neighborhoods in Orlando with the lowest cost of living. The low inflation rate can help drive economic growth in the area.
Besides, the City of Orlando has designated the neighborhood as an Opportunity Zone, meaning it has massive potential for commercial development.
The Most Popular Job in Rosemont
Given that Rosemont has numerous job opportunities, unemployment rates are comparatively low. The most popular job is in the private sector, with 78.26% of the employed residents working for private companies.
Governmental jobs are the second most popular, accounting for 10.02% of employed residents, while 6.18% are entrepreneurs or self-employed. Employees working for non-profit organizations account for 5.54% of the population.
Rosemont Average Salary
Even though it is hard to quantify what each employed individual earns in Rosemont, the average household income ranges from $41,554 to $53,625 per year.
The median annual household income is $46,369. Professionals above 45 earn more money than their counterparts aged 25 to 44 due to their experience level, among other factors.
Highest Paying Job in Rosemont
Ophthalmologists earn the highest income in Rosemont, Orlando. They receive an average salary of as much as $304,860 annually, with entry-level professionals earning $99,640 annually.
Other high-paying jobs in Rosemont include physicians, pathologists, psychiatrists, judges, general internal medicine physicians, chief executives, and dentists.
Top Attractions and Restaurants in Rosemont, Orlando
Rosemont, Orlando, has several attractions and places of interest, from parks to lakes. You can enjoy a picnic or get-together in the neighborhood's numerous green open spaces and playgrounds. The area also has several family-friendly restaurants and eateries that provide a memorable dining experience.
Some of the top attractions and restaurants you should consider visiting include:
Lake Orlando
The first place you should visit when you move to Rosemont, Orlando, is Lake Orlando (previously named Lake Wekiwa). Located in the Rosemont Nature Preserve, Lake Orlando is the focal point of this neighborhood.
The preserve is open to the public from sunrise to sunset and is ideal for nature trails, bird watching, hiking, jogging, and cycling. It has numerous open spaces for daytime camping, small parties, and picnics.
Rosemont Community Center
The Rosemont Community Center is another excellent spot for outdoor activities. Newly opened in 2021, the center features a gym, tennis court, playground, and outdoor pool.
It has several pavilions and a hardwood floor for hosting basketball, volleyball, tumbling, aerobics, fencing, and other outdoor games. The center is open until 9 pm from Monday to Saturday and 6 pm on Sundays.
The Abandoned Lake Orlando Golf Club
If you want a piece of history about this great neighborhood, do not hesitate to visit the abandoned Lake Orlando Golf Club.
The club featured an 18-hole course, a clubhouse, and a pro shop. Practice facilities are still on site, and you can test your golfing skills before the new owners develop the area. It also has open spaces for picnics and other recreational activities.
Firebirds Wood Fired Grill
Firebirds Wood Fired Grill is one of the highly-rated restaurants in Rosemont. The steakhouse is renowned for its signature menu items comprising wood-fired steak, chicken, and seafood.
They also serve specialty cocktails and wines at modest prices. You only need to dress smart-casual to enjoy your meal at this restaurant.
Nick's Family Dinner
If you enjoy eating homemade pizza and fast foods, there's no better place to stimulate your tastebuds than Nick's Family Dinner.
This eatery has various mouthwatering menu items, including specialty sandwiches, burgers, salads, and hot lunch specials. You can order food delivery or pickup services if you wish.
Pollo Tropical
Pollo Tropical is your one-stop restaurant for Latin-American cuisines. The restaurant serves popular dishes and soups, such as Churrasco Steak Bowl, Arroz Campesino, and Corn Soup. They also provide catering services for individuals, families, and parties.
Get a Loan For Your Dream Home for Sale in Rosemont, Orlando
As the neighborhood continues to take shape, more prospective buyers are searching for homes for sale in Rosemont, Orlando.
With more investors moving in to take up commercial and housing redevelopment opportunities, it is a matter of time before Rosemont takes its rightful place as the hidden gem of Orlando, Florida.
Apply for a home loan today and purchase your dream home in Rosemont, Orlando.