Homes for Sale in South Beach - Miami, Florida
Phil Ganz
/
9 Min Read
/
Jan 25, 2023
After reading this post, you'll have greater insight into what characteristics make South Beach unique among other areas in Miami and why it might just be ideal for your next home. So let's dive into our exploration of South Beach - start packing those bags now!
South Beach, Miami - Homes, Weather and Lifestyle
South Beach is known for its vibrant lifestyle and year-round warm weather, making it a great place to live or visit. Temperatures rarely drop below 60 degrees in the winter, even at night, and during the summer it rarely gets above 90 degrees. If you're looking for a place to relax on the beach or enjoy some nightlife, South Beach is the place for you.
The types of homes available in South Beach vary widely, from mid-rise condos to luxury waterfront estates. Many of these homes have spectacular views of Biscayne Bay and the Atlantic Ocean, as well as access to world-class amenities like private marinas, upscale restaurants, and stunning beaches.
The people who live here represent a mix of locals and transplants from all over the world, drawn to South Beach's unique atmosphere and exciting lifestyle. Whether you're looking for an exclusive retreat or a more affordable spot close to all the action, South Beach has something for everyone.
South Beach is one of the most vibrant, energetic destinations in the United States. A true haven for both beach bums and night owls alike, there's something to do for everyone in South Beach. Whether you're seeking a peaceful day at the beach, or a fun night out on the town, South Beach has it all. Check your eligibility for Florida's Hometown Heroes Program for free and see if it can make your dream of moving here a reality today.
Experience the Best of South Beach, Miami - Things to Do
First up is Sunset Harbour – a picturesque marina with stunning views of Biscayne Bay and downtown Miami. Here visitors can rent paddle boards and kayaks to explore the tranquil waters, or take a leisurely stroll along the boardwalk while enjoying some delicious local seafood. After dark, Sunset Harbour turns into a lively hotspot with live music and great food vendors.
Next up is Mac's Club Deuce – an iconic dive bar located in the heart of South Beach. Established in 1936, this legendary watering hole serves some of the best drinks and classic cocktails around! There's also plenty of good music and entertainment including karaoke nights, live performances from local bands, and weekly trivia contests. Plus you'll never have to worry about running out of beer here; Mac's Club Deuce has over 40 varieties on tap!
Finally, we have The Bass Contemporary Art Museum – an acclaimed art museum featuring modern works from renowned international artists. This iconic cultural institution offers educational programs, lectures, and workshops to engage visitors in exploring contemporary art. The Bass also hosts special exhibitions throughout the year which offer unique perspectives on current topics and issues facing our society today.
No matter what type of activity you're looking for during your trip to South Beach, there's something here for everyone! From relaxing days spent beachcombing to wild nights at Mac's Club Deuce – no two trips will ever be alike!
South Beach Schooling - A Guide to the Top Educational Institutions
If you're looking for the perfect school for your family in South Beach, Florida, then you've come to the right place. With its beautiful beach location and incredible array of educational options, South Beach is an ideal place to raise a family.
From traditional public schools and private schools to religious institutions and charter schools, South Beach has something for every family's needs.
South Pointe Elementary School
A highly rated public school that offers innovative teaching methods and a safe learning environment. The school emphasizes digital literacy with an emphasis on technology resources such as laptops and iPads.
Academic courses include math, science, language arts, social studies, art & music, physical education, digital literacy and Spanish as a second language.
The teachers at South Pointe also provide tutoring services after school hours with extended daycare available for working parents.
Fienberg Fisher K-8 Center
Another great school option that stands out from the crowd. This top-rated magnet public school focuses on hands-on learning activities in addition to core academic classes like math and English language arts.
Students at Fienberg Fisher K-8 Center have unique access to specialized programs such as aquaculture and veterinary sciences that enrich their STEM education.
The school also features a computer lab with up-to-date technology resources so students can learn coding skills from industry professionals.
Hebrew Academy (RASG)
An excellent choice if your family is looking for private Jewish education in South Beach. This prestigious institution offers comprehensive Judaic studies while giving students the opportunity to pursue their own academic interests through comprehensive college preparatory courses.
Hebrew Academy (RASG) also provides enrichment programs such as music lessons and sports teams so students can develop their talents outside of the classroom setting.
No matter what kind of educational experience you're looking for in South Beach, there's no shortage of amazing schools to choose from!
With these three superior institutions – South Point Elementary School, Fienberg Fisher K-8 Center, and Hebrew Academy (RASG) – families can rest assured that their children will receive an excellent education while living in one of the most beautiful neighborhoods in America!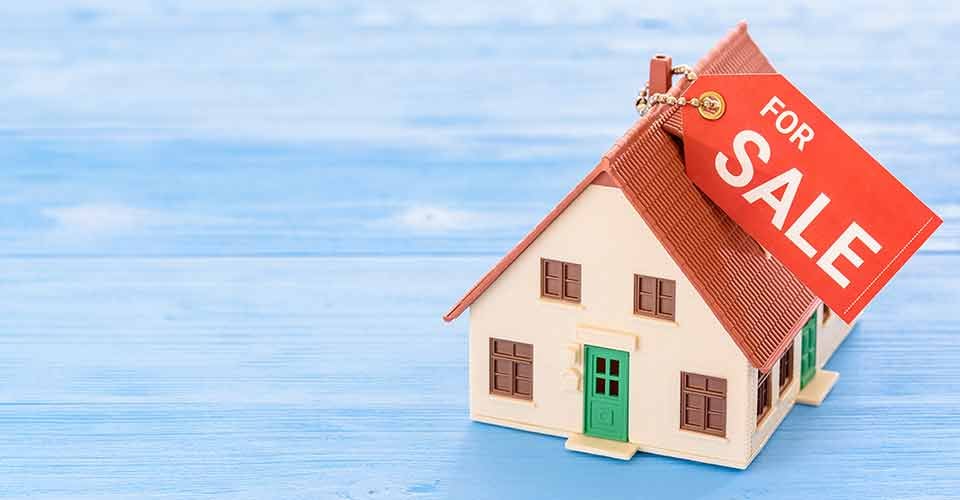 South Beach Communities - A Look at South of Fifth (SoFi), Bal Harbour, and Golden Beach
South Beach is one of the most sought-after neighborhoods in South Florida and is made up of many different areas. Check your personalized mortgage rates.
South of Fifth (SoFi) is located at the southern tip of Miami Beach and offers a luxurious lifestyle with its high-end hotels, restaurants, and condos. Residences here have breathtaking views of the Atlantic Ocean as well as easy access to world-class beaches.
Bal Harbour is famous for its upscale shopping mall, which features designer stores such as Versace, Gucci, and Chanel. A variety of residential options are available here, including single-family homes for sale in South Beach, condominiums, and luxury apartments.
Golden Beach is a more secluded area within South Beach that caters to those seeking a quiet lifestyle away from the hustle and bustle of life in Miami Beach. Here you can enjoy the tranquility offered by lush green parks along golden sand beaches or take an evening stroll down Ocean Drive for a view of the downtown Miami skyline.
The housing market in South Beach varies from reasonably priced condominiums to multi-million dollar estates – no matter what your budget may be there's sure to be something to suit your tastes! With so many great attractions nearby, living in South Beach has something for everyone.
Experience South Beach, Miami - A Guide to the Top Local Attractions
South Beach is a prime destination for visitors looking to experience the beauty and culture of Miami. With plenty to see and do around the area, there's never a dull moment.
From outdoor shopping, dining, and entertainment destinations to historic areas full of architecture, South Beach has something for everyone. Here's just some of what can be found in this beachfront paradise:
Lincoln Road - This popular outdoor shopping plaza offers a variety of stores, dining options, and entertainment that can be enjoyed by both locals and visitors alike. Street performers often line the street, providing passersby with an entertaining show. Art galleries located in the area also provide onlookers with beautiful pieces of art.

South Beach Art Deco District - Visitors can marvel at the colorful buildings from the 1920s and 1930s as they explore this historic area in South Beach. Some of these buildings are now home to upscale restaurants, shops, bars, and theaters. The area also hosts many events throughout the year such as fashion shows and musical performances.

Miami Beach Boardwalk - Stroll down this scenic walkway along Miami's beaches to get great views of both the ocean and city skyline. Perfect for those days when you want to take a leisurely stroll by the beach or go for a jog, bike ride, or rollerblading session with friends or family members, Miami's boardwalk is always busy with people looking for an activity-filled day outdoors.

Espanola Way - Take a step back in time as you explore this Mediterranean-style street with its unique architecture from back in the 1920s. There are plenty of shops located here where visitors can find gifts from their vacation or souvenirs to remember their trip by. Restaurants and bars offer up delicious meals that will make your mouth water while live music creates an exciting atmosphere on this vibrant street in South Beach.

Ocean Drive - Experience some people watching as you walk down Ocean Drive which is lined with famous Art Deco hotels and restaurants found on every corner! Whether you choose to stay at one of these iconic establishments or simply enjoy dinner at one of its upscale restaurants, Ocean Drive has something special that is sure to create a memorable experience during your stay in South Beach!
South Beach Safety and Peace of Mind
South Beach is an incredibly safe place to live for everyone. For three years in a row, crime has been on the decline under Miami Mayor Francis X. Suarez. According to data from the Miami Police Department, violent crime has decreased by 6% over the past three years and property crime has decreased by 14%. This is excellent news for people looking for homes for sale in South Beach who are looking for a safe community to call their home.
The streets of South Beach are patrolled 24 hours a day, 7 days a week and CCTV cameras have been installed at key locations throughout the city to further increase safety. Residents and visitors alike can feel secure when walking through the area during all hours of day or night. In addition, beachfront properties are now monitored with special drones which allows local law enforcement to detect suspicious activity before it occurs.
The City of Miami has invested heavily in its public safety budget and implemented numerous initiatives aimed at keeping residents safe. These include updated police technologies, expanded anti-crime programs, increased foot patrols around parks and beaches, implementation of neighborhood watch programs, as well as improved lighting and landscaping around public spaces. All these measures have contributed to making South Beach one of the safest places in Florida to live or visit.
For anyone searching for a safe place to call home, look no further than South Beach! With strong security measures in place and crime rates declining each year due to the efforts of Mayor Suarez' administration, you can be sure that you will be living in a secure neighborhood where your family's safety will be taken care of.
Raising a Family in South Beach Miami
South Beach, Miami is a great place to raise a family. Not only is it known for its beautiful beaches, sunny weather and vibrant culture, but it also has plenty of family friendly activities that are perfect for parents and children alike. From outdoor activities such as kayaking, snorkeling and fishing to indoor experiences like visiting the local aquarium or science museum, there's something for everyone in South Beach.
The area is filled with parks and playgrounds full of fun activities for kids of all ages. Families can take advantage of local sports complexes or attend community festivals and events year-round. South Beach also boasts some of the best schools in the country with excellent curriculum and teachers dedicated to providing a top-notch education.
On top of that, parents will find plenty of health care options nearby for easy access to pediatric services when needed. With great amenities, diverse educational opportunities and an array of recreational activities, South Beach is an ideal place to raise a family.
Making Your South Beach Dream Home a Reality
If you are considering buying homes for sale in South Beach and need to know what types of loans you can use to make your dream a reality, there are several options available. From FHA and USDA loans, to VA loans and conventional home loans, there are many ways to obtain the funding necessary for homeownership.
FHA loans are insured by the Federal Housing Administration (FHA) and offer lower down payment requirements than many other loan programs. With an FHA loan, you can put as little as 3.5% down on your new South Beach home purchase. This makes them especially attractive for first-time buyers who may not have a large savings or access to significant upfront cash. Additionally, FHA loans tend to be more flexible when it comes to credit requirements, so if you have less-than-perfect credit, this could be the right loan option for you. Read our comprehensive FHA Loan guide to understand if an FHA loan is right for you, or check if you qualify for a special Low-Down FHA Loan today.
USDA loans are another attractive option for those looking to buy in South Beach. These loans are issued by the United States Department of Agriculture (USDA) and provide low-interest rates with no down payment required. This means that even if you don't have enough money saved up for a down payment, you could still qualify for a USDA loan and finance 100% of your new home purchase in South Beach!
VA loans are specifically designed for military personnel or veterans who wish to purchase homes for sale in South Beach. These government-backed mortgages require no down payment and typically come with lower interest rates than other types of financing options. Additionally, eligible veterans have access to special benefits such as no private mortgage insurance costs which can save thousands of dollars over the life of your loan. Check if you qualify for a special Zero-Down VA Loan today.
Lastly, conventional home loans may also be used when purchasing a property in South Beach. These traditional mortgages usually require higher credit scores than some other loan programs but come with their own advantages such as potentially lower interest rates and free use of private mortgage insurance if needed.
No matter which type of loan you choose when buying homes for sale in South Beach, We are here to help guide you through the entire process from start to finish! Our experienced real estate professionals will work hard to answer any questions you may have about obtaining financing for your dream property in South Beach so don't hesitate - contact us today!
Making the Move to South Beach - Miami, Florida
South Beach is an excellent place to consider for prospective homebuyers. Not only does it have a wide array of activities and attractions to enjoy, but the neighborhoods are well established, the school systems are highly rated, and the crime rates are low.
Additionally, there are various types of loans available so that buyers can find the best option for their financial situation. With all these great benefits combined, South Beach makes an ideal place to purchase a home for families looking for a safe and enjoyable community.