Homes for Sale in South Orange, Orlando
Phil Ganz
/
8 Min Read
/
Feb 22, 2023
But before you take the plunge and explore the many homes for sale in South Orange, Orlando, there are some things you should know.
That's why we've put together this guide for people looking to buy homes in South Orange, Orlando. It covers everything from the overview of the area and how to prepare your finances to understanding how mortgage rates work and finding the right loan program for your needs.
We've also included in-depth information about the schools, local loan programs, career opportunities, and more.
South Orange, Orlando Overview
South Orange is a charming suburban neighborhood in Orlando known for its vibrant and diverse community. It's a great place to live if you're looking for a neighborhood with an active social life and access to local amenities.
We've discussed all there's to know about South Orange, Orlando.
What's Unique about This Neighborhood?
South Orange, Orlando, is unique in so many ways. As highlighted above, the neighborhood is quite diverse and is believed to have more residents of Haitian ancestry than any other neighborhood in the United States.
The area is among the few neighborhoods where more than 3% of resident children above five years speak Yiddish/German at home. The other languages spoken in South Orange are English (73%), Spanish, and French.
What Type of People Live in South Orange, Orlando?
South Orange, Orlando, is home to a mix of working-class families, young professionals, and retired individuals. It's a serene neighborhood that offers a friendly and welcoming environment for all its residents.
That said, a larger percentage of residents are older, well-established individuals living in homes built in the 1980s, and only a few living in newer homes built in the 2000s.
Most people living in South Orange are working class, commuting to work every day, thanks to the good transport system and the ideal geographical location.
What is the Ethnic Makeup of South Orange, Orlando?
South Orange is a diverse neighborhood that hosts people of different ethnicities, including Hispanic, African American, Mexican, and Caucasian.
An interesting fact to note is that approximately 12% of residents are of Mexican origin, 8% of Italian ancestry, 7% report Haitian roots, 4.5% have Sub-Saharan African ancestry, and 4.5% with some African ancestry, among others.
Similarly, approximately 19% of the residents living in South Orange were born in a different country. This cultural diversity is one of the things that make South Orange such a special and unique place to live.
What is the median Home Price in South Orange, Orlando?
People looking to purchase properties in South Orange must be ready to pay between $300,000 and $700,000, depending on their needs, budget, and home preferences.
The median home price is estimated at $320,000, which is slightly more expensive than 38% of the neighborhoods in Florida and 50% in the United States.
The advantage of house hunting in South Orange, Orlando, is that you'll have many options. The real estate market is often comprised of small (two-bedroom) to medium-sized (three or four-bedroom) homes. You'll also find single-family homes and high-rise apartments.
What is the Overall Character of This Neighborhood?
Today, South Orange remains an upscale residential area with many beautiful homes for sale. Residents enjoy living a short drive from downtown Orlando's shops, restaurants, and cultural attractions while maintaining a quiet suburban lifestyle in a charming neighborhood.
Besides being in a convenient location, most homes for sale in South Orange, Orlando, feature an attractive design and quality construction. The neighborhood appeals to various people and is often an easy choice for people looking for a permanent residence.
How to Move to South Orange, Orlando
Before checking out the homes for sale in South Orange, Orlando, you need to consider or choose your ideal home financing option. The relocation process can be exciting, but proper planning is key to a successful move-in.
To increase your chances of qualifying for a home loan, you should pay keen attention to some eligibility requirements, such as your credit score, down payment, debt-to-income ratio, and proof of income/ employment verification.
For most people, buying a home is a major decision, and it takes time and planning to be ready. One of the factors to prioritize when buying a home is the overall housing market (home prices and availability) and the financial market (overall economy and interest rates).
At the moment, the interest rates are near historic lows despite the constant FED hikes. Low-interest rates translate to lower monthly mortgage payments, which makes homeownership quite affordable.
Additionally, current economic volatility has seen a much lower inventory in the housing market. This may help keep the home prices where they are or even drive them up in high-demand areas such as Florida. If you buy a home now, you could lock in a lower interest rate and take advantage of the rising home values.
However, you should remember that mortgage rates may change quickly and without warning. Always consult a financial advisor before applying for a home loan.
Once you have made up your mind and it's time to browse the many homes for sale in South Orange, Orlando, here are the many home loans you can choose from.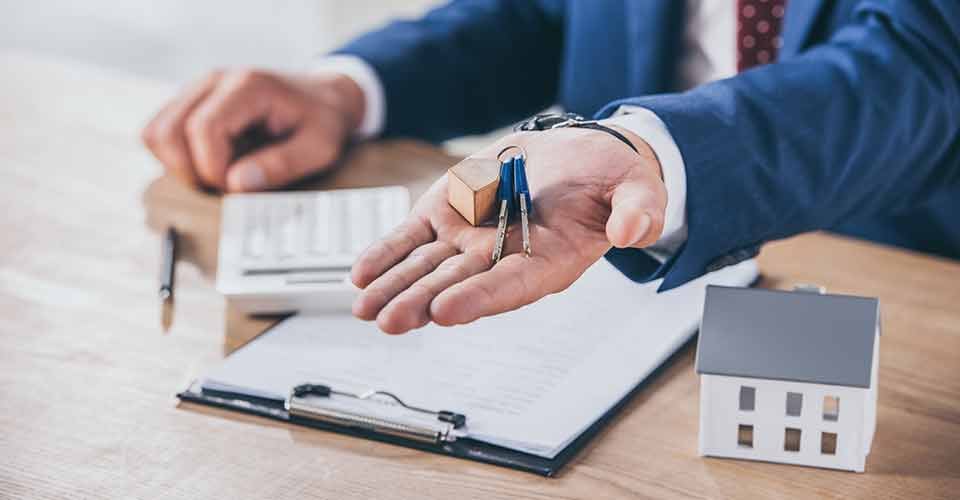 Do You Qualify for the Hometown Heroes Program?
The Florida Hometown Heroes Housing Program helps first-time home buyers who serve their communities, like police officers, teachers, firefighters, and military members, afford their first home. This program offers low-interest rates on loans and other benefits such as down payment and closing costs assistance (up to $25,000).
The money comes as a loan that you must pay back when you sell the house, refinance your mortgage, transfer the deed, or move out.
If you are looking for homes for sale in South Orange, Orlando, and want to apply for the Hometown Heroes Program, kindly check the eligible occupations and the income and purchase price limits.
As a Florida hometown hero looking to buy a home in South Orange, your chances of qualifying for the loan are high. Talk with your loan officer or real estate agent to understand your eligibility and what the program means to your unique situation.
Best Schools in South Orange, Orlando
When choosing a neighborhood and a home, it's important to consider the quality of schools in the area. Good schools can mean different things to different people.
For instance, some parents may prioritize sports programs, while others might look for schools that prepare kids well for higher education. To help you make a decision, we have highlighted some of the best schools in South Orange, Orlando.
It's not surprising that neighborhoods with top-rated public and private schools tend to have higher home prices due to the high demand for houses in those areas.
If you have kids or plan to have them in the future, you should always check the ratings of the nearby schools. Luckily for you, South Orange, Orlando, has many highly-rated public schools for all levels of education.
Top-rated public elementary schools serving South Orange, Orlando include:
Laureate Park Elementary School
Audubon Park School
Hope Charter School
Cornerstone Charter Academy
Oakland Avenue Charter School
Top-rated public middle schools serving the area include:
Audubon Park School
Hope Charter School
Cornerstone Charter Academy
Innovation Montessori Ocoee
Top-rated public high schools serving the neighborhood include:
Cornerstone Charter Academy High School
Legacy High Charter School
Oak Ridge High School
Highly rated Private Schools around South Orange, Orlando include:
Trinity Preparatory School
Lake Highland Preparatory School
The First Academy
Several colleges, universities, technical schools, and private learning institutions within the Orlando region offer higher learning. These institutions include:
The University of Central Florida - This institution offers more than 200 degree programs with a diverse faculty and staff.

Rollins College - This is one of the best-value private universities in the United States. The college has an enrollment of more than 3,000 students from more than 40 states and over 30 nations.

Full Sail University - This is a highly sought-after learning institution in media, entertainment, arts, and technology.
The other institutions of higher learning include the Lake-Sumter State College, The Seminole State College of Florida, and the Orange Technical College.
When comparing homes for sale in South Orange, Orlando, you should also pay attention to the consistency of the school ratings. That could mean visiting the individual schools to ascertain their performance.
South Orange, Orlando Safety
South Orange, Orlando, is considered a relatively safe neighborhood. According to the latest data from Niche, South Orange ranks at number 45 of the best neighborhoods to live in Orlando.
As far as crime and safety is concerned, most neighborhoods around South Orange have an overall crime rate lower than the national average. This is often a plus for individuals and families looking to buy homes.
Compared to the other neighborhoods in Orlando, South Orange is 50% safer, with fewer incidents of murder, robbery, rape, assault, burglary, or theft. The year-over-year crime in the area has also decreased significantly. This is a good sign if you are currently exploring homes for sale in South Orange, Orlando.
What's also worth noting is that South Orange has a lower poverty rate than most neighborhoods in Orlando. Ideally, a lower poverty rate suggests that most people are employed, hence a lower crime rate. Generally, South Orange, Orlando, is a safe neighborhood ideal for families looking to purchase primary residential or investment homes.
South Orange, Orlando Careers and Salary
South Orange, Orlando, is a neighborhood with a diverse and healthy economy that provides various job opportunities for its residents. According to recent data from Pay Scale, the average salary in central Orlando and the South Orange area is around $60,000 per year.
Orlando is also ranked among the fastest growing job markets, thanks to the booming tourism and travel, sales & retail, as well as the education sectors.
The favorable cost of living, diverse economic setup, and an ideal location from downtown Orlando make South Orange a great residence for working families. Whether you are looking to jumpstart your career or yearning for a career shift, this neighborhood has something for everyone.
Depending on your profession, and career experience, you may end up in the highest-paid category (physicians such as ophthalmologists) or popular professions such as sales associates and cashiers.
South Orange, Orlando Attractions and Restaurants
South Orange, Orlando, is a charming, historic community home to many attractions, from theme parks and movie theaters to shopping malls and restaurants. If you are looking to relocate to South Orange, Orlando, here are a few attractions you'll enjoy with your family.
Rosen Shingle Creek - This high-end hotel and golf resort offers a wide range of amenities, including multiple dining options, a spa, and a championship-grade golf course.

SeaWorld Orlando - This marine zoological and theme park is located 13 miles southwest of Orlando. It's one of the best and most popular entertainment complexes in Orlando. Visit this spot with your family and experience up-close encounters with dolphins, sharks, sea lions, and whales.

Universal Studios Florida - Located approximately a 10-minute drive southwest of South Orange, Universal Studios Florida is a must-visit theme park that offers exciting rides, shows, and recreational facilities for children and adults.

Orange County Convention Center - This is the second-largest convention center in the United States, just a 14-minute drive south of South Orange. The convention center hosts several events and exhibitions throughout the year.
Besides the attractions sites, South Orange has numerous restaurants and bars that offer a wide range of options for every palate. Depending on where you'll live within the neighborhood, the following restaurants may be your ideal pick:
Cowfish Sushi Burger Bar - This restaurant offers burgers, sushi rolls, and more! They have a wide variety of options for all kinds of tastes. The joint is highly rated among locals and visiting customers, so you'll surely love it here.

Woodlands - This is a popular Indian Asian restaurant that serves lunch, dinner, and brunch. It's located a couple of minutes' drive from the South Orange neighborhood and is highly rated for its atmosphere and quality of services.
Secure Your Home Loan Today
As we've highlighted in the sections above, many reasons make South Orange, Orlando, a perfect place for you to live and raise a family. It's got all the amenities of a big city, yet it's still small enough to feel like home.
If you're ready to take the next step in making your dream of living in Orlando come true, you need to find a trustworthy and reputable lender to work with.