Homes for Sale in Wadeview Park, Orlando
Phil Ganz
/
8 Min Read
/
Mar 06, 2023
This guide explains why Wadeview Park, Orlando, can be a nice place to live. You will also learn about the different loan options you can get as you start your homeownership journey.
Wadeview Park, Orlando Overview
Wadeview Park is a neighborhood in the South of Downtown Orlando. With a population of slightly over 3,000, it offers residents a suburban feel.
Nearly half of the residents in Wadeview Park are renters, while the rest are homeowners, indicating that most people prefer to live here long-term.
What Makes Wadeview Park Unique?
What makes Wadeview park unique is its topography. You can't help but notice the cedar, pine, cypress, and oak trees surrounding the neighborhood.
Besides, this wooded community attracts various migratory birds and wildlife, making it a great place to live for animal lovers. The numerous open green spaces and parks are suitable for recreation and outdoor activities.
What Type of People Reside in Wadeview Park?
If you want to raise a family in Orlando, consider searching for a home for sale in Wadeview Park. The neighborhood has numerous parks, playgrounds, and community centers suitable for families. It also has highly-rated public schools, making it ideal for families with kids.
Wadeview park also has several restaurants and coffee shops throughout the neighborhood, attracting young couples and fine-dining enthusiasts. The neighborhood's vibrant nightlife and cultural diversity seem to attract young professionals, as suggested by the high number of residents aged 25-34 years.
Most residents hold liberal views, are open to new ideas, and respect others' opinions. Moreover, they are welcoming and friendly, making Wadeview Park a pleasant place to live.
Ethnic Composition of Wadeview Park
As stated, Wadeview Park is a diverse community comprising residents from different ethnicities and cultural backgrounds. The majority are Whites, followed by Hispanics. Multiracial Americans, Asians, and African Americans complete the ethnic composition of this neighborhood.
Living in a racially diverse community has several advantages. It will teach you and your kids to appreciate other cultures and ethnicities. It will also help you collaborate with your neighbors more effectively, making your neighborhood safer, liveable, and comfortable for all residents.
The Average Home Price in Wadeview Park
Home prices in Wadeview Park are more competitive than in the rest of Orlando. The median home price is $299,527, higher than the national average of $244,900.
Several factors dictate the price of homes for sale in Wadeview Park, Orlando. Houses are in great demand, given the neighborhood's prime location and proximity to downtown Orlando.
Despite the varying home prices, its diverse mix of old and modern housing styles makes Wadeview Park an attractive neighborhood for aspiring homebuyers.
Depending on your housing needs, you can purchase a single-family home, a townhome, or a condominium in Wadeview Park.
Wadeview Park Neighborhood Character
Even though Wadeview Park has a population of slightly over 3,000 residents, it has a dense suburban feel. The neighborhood has numerous single-family homes and apartment buildings that define its character. Moreover, it is close to downtown Orlando, making it a pleasant place to buy a home.
Getting around the neighborhood is convenient thanks to the shaded paved sidewalks, street lighting, and its elaborate transport network. You can use public transport such as a bus or light rail to commute to work or school.
How to Move to Wadeview Park, Orlando
Buying a home for sale in Wadeview Park, Orlando, can be challenging if you don't have adequate funds to complete the purchase.
Fortunately, the emergence of various loans has made homeownership more affordable for aspiring buyers. You can still secure a loan for your dream home even if you have a low FICO score or no credit history.
Here is a list of loans you can get to buy your home in Wadeview Park, Orlando:
If you have a low credit score and cannot secure a traditional mortgage, apply for an FHA loan. The Federal Housing Administration guarantees the loan, allowing lenders to finance borrowers with low credit ratings.
Moreover, the down payment is only 3.5-10% of the home value, making it affordable for first-time homebuyers. Even though the FHA guarantees the loan, you must pay Mortgage Insurance Premiums once you secure the mortgage.
VA Loans
A VA loan is a military benefit for eligible active-duty, retired military personnel, and their surviving spouses. It allows you to buy your dream home with no down payment. You can also use the loan to build a house or improve an existing home.
VA loans are only for primary residences, meaning you can't use the funds to purchase a vacation home or second house. You must obtain a Certificate of Eligibility (CoE) from the Veterans Affairs department and present it to a lender with your application. The document determines whether or not you qualify for the loan based on your service history.
Conventional Mortgage
A conventional mortgage is a loan issued to eligible borrowers by private lenders such as banks, credit unions, and mortgage companies. These home loans are suitable for applicants with adequate funds for a down payment.
Typically, the lender will require 20% of the home value as a down payment, and you must meet their borrowing requirements to secure the loan. They have stricter eligibility requirements, making them more challenging to qualify for. Nevertheless, they are cheaper since applicants place more money down.
USDA Loans
The US Department of Agriculture runs various programs for rural development. A USDA loan is one home financing option. This zero-down payment loan allows you to purchase a modern home in rural or semi-rural areas of your preferred neighborhood. The best part is that you don't require cash reserves to qualify for the loan.
Even though most parts of Wadeview Park are in urban areas, some suburban locations can qualify for a USDA loan. Since the eligibility requirements are flexible, you only need to talk to a lender to determine if they can finance your purchase.
Buying a luxury home for sale in Wadeview Park requires a lot of cash. After all, these properties do not come cheaply. Fortunately, you can apply for a jumbo loan and use the funds to finance the home of your dreams.
Jumbo loans exceed the conforming limits set by the Federal Housing Finance Agency. Since it involves a lot of cash, it has stringent qualification requirements. You must have a high credit rating and substantial cash reserves to cover 6-12 monthly payments before receiving the loan.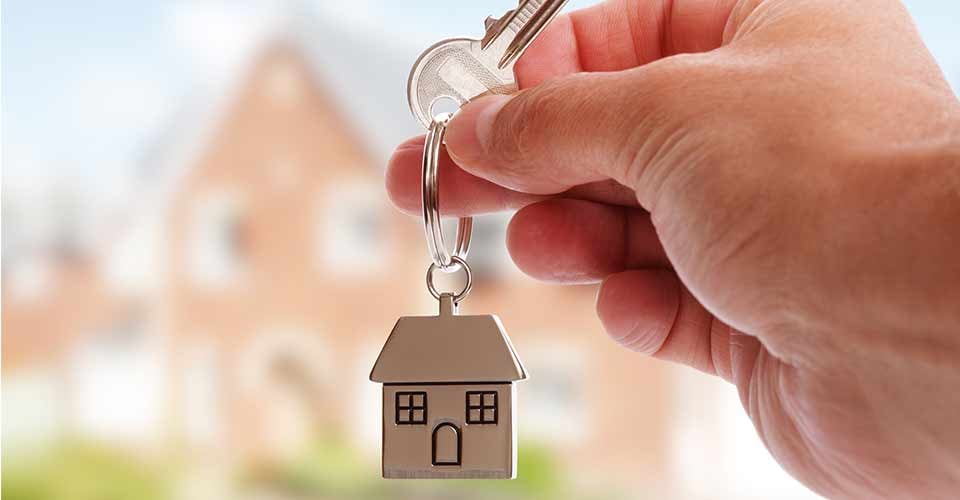 How to Find Out If You Qualify for the Hometown Heroes Program
The Florida Hometown Heroes Program is a down payment and closing cost assistance program for community workers. Raising the required down payment and closing costs can be a challenge for many employees working in the community.
The primary objective of this program is to make homeownership affordable for frontline workers by settling the associated down payment and closing costs.
How the Florida Hometown Heroes Program Can Help You Purchase a Home
If you are a frontline community worker seeking to buy a home, you can apply for a down payment and closing costs assistance via the Florida Hometown Heroes Program.
The program provides financial help of up to 5% or $25,000 maximum of the first mortgage in down payment and closing cost assistance. You will also receive property tax exemptions if you qualify for this zero-interest loan.
Qualifying for the Florida Hometown Heroes Program
The Hometown Heroes Program is only available to frontline community workers in Florida, such as firefighters, daycare employees, healthcare professionals, educators, law enforcement officers, and active-duty or retired military personnel. The program targets first-time buyers and is for primary residences only.
Your credit rating and DTI ratio also matter. You must have a minimum FICO credit score of 640 and a debt-to-income (DTI) ratio of 45%. The current income and purchase price limit for Orange county is $124,350. You must repay the funds if you sell your home or no longer live there.
Best Schools in Wadeview Park, Orlando
If you have kids, you must consider the quality of schools when searching for homes for sale in Wadeview Park. Fortunately, the area has several highly rated public and private schools within and outside the neighborhood.
These schools are renowned for impressive academic performance. They have great athletics programs and Advanced Placement courses to prepare your child for higher learning.
Here is a list of the top schools in Wadeview Park, Orlando:
Boone High School - The William Rennic Boone High School is one of the oldest and best-performing public high schools in Wadeview Park. Even though the school has a population of over 2,000, its student-teacher ratio is only 21-1. Besides, its academic performance is beyond reproach. It also has one of the region's best college prep Advanced Placement programs, with graduates going on to join elite universities.

Blankner School - Blankner is a public middle school with over 700 students in grades PK and K-8. The student-teacher ratio is 15 to 1, the recommended national average. It is highly rated thanks to its diversity and above-average academic performance. Over 73% of students are proficient in math and 69% in reading.

Cornerstone Charter Academy High School - Cornerstone Charter Academy is a public high school near the Belle Isle neighborhood on the outskirts of Wadeview Park. The school has over 500 students in grades 8-12, and its student-teacher ratio is 24:1. It has a high academic performance and diversity rating, and the hardworking, competent teachers provide the students with proper guidance in college preparation and Advanced Placement.
Other top-rated schools not within Wadeview Park but serving the neighborhood include:
Audubon Park School
Laureate Park Elementary School
The First Academy
Lake Highland Preparatory School
Cornerstone Charter Academy
Orangewood Christian School
Wadeview Park, Orlando Safety Rating
Wadeview Park is arguably one of the safest neighborhoods in Orange County. It has lower crime rates than the national average, making it a secure place to live.
According to the Orlando Police Department, the police documented less than 20 incidences of crime in the Wadeview Park neighborhood. Most crime alerts were fraud, petty theft, drug violation, and criminal mischief.
Wadeview Park has well-lit street lights, allowing you to walk at night without worrying about safety issues. Besides, it has an elaborate transport network, making it easy for the Orlando Police Department to access the neighborhood quickly when responding to distress or emergency calls.
The police also run educational programs on crime prevention, drug abuse, and violence within the community, further enhancing the area's security.
Wadeview Park residents are welcoming and friendly to newcomers, meaning it won't take long before you get to know your neighbors. The sense of belonging in this community makes it a safe place to live.
Wadeview Park Careers and Salary
Wadeview Park is a growing community with a diverse economy. Recent developments have seen the neighborhood become an economic hub in Orange County. It has numerous retail stores, shopping malls, restaurants, bars, coffee shops, and other businesses.
Besides, unemployment rates are low, with most residents working in private companies, self-employment, and governmental institutions.
The Most Popular Job in Wadeview Park
Most employed residents in Wadeview Park work as sales consultants and associates in private companies. Other popular jobs are in healthcare, technology, tourism, and education.
Over 66% of employed residents work with private companies, while 14.43% are entrepreneurs or self-employed. 11% are employees of various governmental institutions and local authorities, while 7% work for non-profit organizations.
Wadeview Park Average Salary
The average household income in Wadeview Park is $69,921 per year, higher than the national average of $69,021. Nonetheless, average salaries vary depending on one's profession.
Highest Paying Job in Wadeview Park
Like in the rest of Orlando, the highest-paying job in Wadeview Park is in the healthcare sector. Ophthalmologists receive the highest income, earning up to $304,860 annually.
Other high-paying jobs include pathologists, psychiatrists, and physicians. Professionals in management and executive positions also earn lucrative salaries.
Top Attractions and Restaurants in Wadeview Park, Orlando
Wadeview Park is a popular neighborhood thanks to its numerous attractions. It has several parks, coffee shops, restaurants, and lounges where you can take your family or guests for a memorable outdoor or dining experience.
Here is a list of the top places to visit in Wadeview Park, Orlando:
Wadeview Park - If you are searching for the perfect spot for picnics, family gatherings, bird watching, and other outdoor activities, visit Wadeview Park. This popular neighborhood park has playgrounds, exercise trails, fitness stations, restroom facilities, and picnic pavilions. The cypress, oak, and pine trees make the park one of the most tranquil locations.

Wadeview Community Center - The Wadeview Community Center is another convenient location for the entire family. It has multi-purpose meeting rooms, computer labs, playgrounds, fitness centers, pavilions, and a swimming pool. Moreover, it runs several programs suitable for kids, including school vacation days camps, recreation summer camps, and after-school programs.

Numero Uno Cuban Restaurant - If you are into Cuban cuisine and Hispanic dishes, the Numero Uno Cuban Restaurant is your go-to eatery. This iconic restaurant offers various menu items and has the most delicious Cuban sandwiches in town. It opens as early as 9 am, so you can start your day off with a lip-smacking Latino breakfast before heading to work.

Flippers Pizzeria - Pizza lovers will undoubtedly enjoy what Flippers Pizzeria offers. This casual eatery serves the best brick-oven pies and hand-crafted pizzas with various artisanal topping choices to stimulate your taste buds. It also has Italian dishes on the menu for a mouthwatering dining experience.

Timucua Arts Foundation - If you are into visual and performing arts, you'll enjoy your time at the Timucua Arts Foundation. The venue hosts live music performances, lyrical arts, concerts, and art exhibitions, making it ideal for creatives and art enthusiasts to meet and share ideas. They also offer wine, soft drinks, and delicious meals to complement the warm atmosphere.

Tin & Taco Sodo - For some flavorful and delicious tacos, visit the Tin & Taco Sodo. This local eatery offers various menu items, from Pork on Fire to smoked Brisket. It has a great atmosphere, and the staff is welcoming and super-friendly. The service is also fast, so you won't have to wait long for your order.
Get a Loan For Your Dream Home for Sale in Wadeview Park, Orlando
Wadeview Park ranks highly as one of the best places to live in Orange County. It is renowned for its diversity, vibrant nightlife, and high safety ratings. The public schools perform above average, making it a suitable neighborhood to raise a family.
If you are an aspiring homebuyer and this description fits your preferences, do not hesitate to get a loan for your dream home for sale in Wadeview Park, Orlando.