Homes for Sale in West Flagler - Miami, Florida
Phil Ganz
/
8 Min Read
/
Feb 19, 2023
This guide explains everything about West Flagler, so you can start your homeownership journey sooner than you envision.
Things to do in West Flagler, Miami, Florida
Whether visiting or living in West Flagler, the neighborhood has many things to do and experience. Here are the top things to do in West Flagler:
Visit the History Miami Museum
The History Miami Museum is one of the most underrated cultural institutions in South Florida. After all, it is the second oldest museum in the entire region.
It hosts over one million historic images and documents of West Flagler and surrounding neighborhoods, making it a must-visit destination. It is also a research center and repository for archaeological material from the area.
Watch Your Favorite Movie at Le Jeune Cinema 6
Even though smart TVs are quickly taking over, nothing beats watching your favorite movie on a big screen at the theater.
The Le Jeune Cinema 6 allows you to enjoy trending shows and movies at affordable rates. The theater is less crowded and has friendly staff for an enhanced viewing experience.
While the Night Away at Gramps
If you want to experience the vibrant nightlife of West Flagler, Gramps is the place to be. This nightclub offers various cocktails and drinks at competitive prices.
It has a spacious indoor dancefloor where revelers can showcase their dance moves and an outside courtyard for relaxing and whiling the night away.
View Art Exhibits at Rubell Museum
Art enthusiasts will find a visit to the Rubell Museum more than fascinating. This one-of-a-kind curated museum showcases the best of contemporary art exhibits, sculptures, and paintings.
Moreover, it has a restaurant and outdoor bar that offers delicious dishes and beverages where you can grab a bite after a long day exploring the area.
Grab a Pint at Bar Nancy
Bar Nancy is more than your conventional bar. It has a wide range of mouth-watering dishes, snacks, cocktails, and drinks.
The gourmet grilled cheeses and buffalo chicken egg rolls will make you want to come back every time, not to mention the live music band and friendly bartenders.
Try Your Luck at Magic City Casino
You don't have to go to Las Vegas to win big money from gaming. The Magic City Casino in West Flagler has several slot machines, poker rooms, and tables for the ultimate gambling experience.
The casino offers gaming events, premium concerts, and all-night entertainment to novice and avid gamers alike. Besides, it has a restaurant that offers delicious meals and beverages.
Experience Endless Fun at The Great Escape Room Miami
If you love games and adventure, visit the Great Escape Room Miami in downtown Coral Gables at the edge of West Flagler.
It is renowned as among the first escape rooms in the USA since its launch in 2014. It has four immersive escape rooms and offers escape games for individuals, groups, and parties.
Areas to Live in West Flagler, Miami, Florida
West Flagler, Miami, Florida, has many places to live, work, and play. The area is renowned for its affordable housing options and high quality of life.
If you are looking for a home for sale in West Flagler, you'll never go wrong by choosing these spots:
Flagami
If you love living in sparsely populated areas towards the outskirts of town, Flagami, along West Flagler Street, is ideal.
This area has the least expensive homes in the neighborhood, making it quite popular with first-time home buyers. The best part is that it has a lower crime rate and a higher quality of life than the rest of Miami.
Little Havana
Little Havana is right within West Flagler in the bottom west corner of the neighborhood. The area is renowned for its cultural diversity, political passion, thrilling street life, and welcoming neighbors.
It hosts the world's largest street festival and has more than twelve historic sites, making it an exciting area for prospective home buyers.
Kinloch Park
Those who love picnicking and nature trails will enjoy living near the serene Kinloch Park. It has numerous homes for sale, making it ideal for nature lovers. Sometimes called Charlie DeLucca Park, the area is popular with kids and adults alike.
It hosts various activities ranging from golf to picnics. The community park is also suitable for dog walking and other pet activities, thanks to the lush grass and vegetation.
Alameda
If you want to live in an affluent area, consider moving to Alameda. Alameda is an area in West Flagler renowned for its luxury homes and condos.
Even though most residents prefer to rent, Alameda has numerous houses for sale, making it a haven for prospective home buyers.
Schools in West Flagler, Miami, Florida
If you have a family with school-going kids, you would undoubtedly want to buy a home near an institution of academic excellence.
Fortunately, West Flagler does not disappoint on this front. The neighborhood has several private and public schools that perform above average in academics, sports, and other extracurricular activities.
Here is a list of schools in West Flagler you should consider:
Auburndale Elementary School
If you are looking for an elementary school to guide your kids academically during their formative years, look no further than Auburndale.
Auburndale is a public elementary school in West Flagler, Miami. This top-performing school admits students from pre-kindergarten, and the teachers have vast experience handling babies and toddlers.
Kinloch Park Elementary School
The Kinloch Park Elementary School is another preschool in West Flagler worth checking. This public school has a manageable population of only 450 students from pre-kindergarten to grade 5.
It has an above-average performance, with more than 63% of the students proficient in reading and 59% in math.
Miami Senior High School
As your kids progress to high school, consider enrolling them in Miami Senior High School. This public school has been around since 1903, one of the oldest in the area.
It is within Miami-Dade County, serving several neighborhoods, including West Flagler and Little Havana. The school excels in math and has a student-teacher ratio of 23 to 1.
Sunflowers Academy Headstart
Sunflowers Academy Headstart is a private school in West Flagler. It enrolls students from pre-kindergarten to grade 8, ensuring your kids have the best academic foundation.
Currently, the school has only 358 students with a student-teacher ratio of 20 to 1. Online reviews give the school a thumbs up as far as academic performance is concerned.
Henry M. Flagler Elementary School
The Henry M. Flagler Elementary School is famous for its above-average academic performance.
The school admits students from pre-kindergarten to grade 5 and has a student-teacher ratio of 15 to 1. Current test scores suggest 57% of students are proficient in reading and 63% in math.
Mast Academy
If you are looking for an educational institution renowned for its top performance, look no further than the Mast Academy. This school ranks among the top five best public middle schools in West Flagler, Miami, Florida.
Over 92% of students are proficient in math and 93% in reading. Given its reputation for academic excellence, it is not surprising it has more than 1,200 students with a student-teacher ratio of 21 to 1.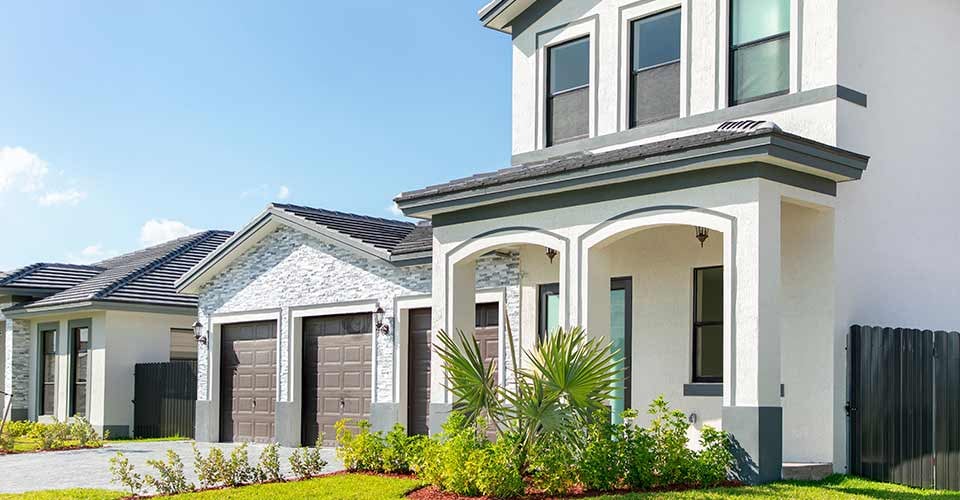 Local Attractions in West Flagler, Miami, Florida
West Flagler is one of the best places to live and work in Miami, Florida, thanks to its proximity to numerous local attractions. Whether you want to unwind after a long day at work or school or need to take your guests on a tour of the neighborhood, West Flagler has plenty of places of interest.
Here is a list of local attractions within and near West Flagler to consider:
Miami-Dade County Auditorium
The Miami-Dade County Auditorium is a historic theater in West Flagler. This recently renovated state-of-the-art multipurpose theater highlights the Hispanic influence in the area and showcases West Flagler's cultural diversity.
It hosts several cultural events, from Spanish Classical Nights to Cuban Ballet, for a thrilling entertainment experience. It also features an Art Deco Revival décor, cementing the theater's artistic reputation.
Hernan Gamboa Art Gallery & Exhibition
Hernan Gamboa is an art gallery on West Flagler Street, near the Coral Gables neighborhood. This local attraction is famous for cultural exchanges, exhibitions, and projects.
It also hosts various meetings where artists converge and share ideas. The mission of this epic art gallery is to showcase the significance of art in society.
Coral Nook Park
The City of Miami – Coral Nook Park is a park in West Flagler renowned for its expansive green spaces and tranquil environment. It has a kids' playground and is pet-friendly, allowing visitors to bring their feline or furry friends.
The park also has a dog run where you can take your dog for walks. Coral Nook Park is soon undergoing an upgrade with gyms and other recreational facilities.
Crime Rates in West Flagler, Miami, Florida
West Flagler is a relatively safe neighborhood with a low crime rate. The crime rate is lower than the national average, making it a haven for residents. Most crimes include property theft, vehicle theft, and burglary.
Even though you can walk during the day or night in West Flagler without worrying, you should take extra precautions to make your neighborhood safer. First, get to know your neighbors or join the local neighborhood watch.
Another safety tip is installing a home security system with surveillance cameras. Improve lighting in your street and outdoor spaces to make the most of the security system.
Never leave valuables in your car or plain sight to make your home less of a target for criminals. Remember to lock the door while away from home and always close the windows and blinds at night.
Why West Flagler, Miami is a Good Place to Raise a Family
West Flagler is one of the best places in Miami to raise a family, thanks to its cultural diversity, safe environment, and easy access to various services and amenities.
Here's a breakdown of why West Flagler is a suitable neighborhood for raising a family:
Cultural Diversity
Even though West Flagler has a massive Hispanic and Latino community, the neighborhood is renowned for its cultural diversity.
Living with neighbors from different cultures contributes to good relations and opens your mind to embrace diversity. It will help your kids develop social skills and networks and open meaningful interaction opportunities.
Safe Neighborhood
West Flagler is a relatively safe neighborhood compared to other areas in the region. It has one of the lowest crime rates in Miami.
Moreover, the average crime rate in West Flagler is lower than the national average, making it a safe place to raise a family.
Affordable Housing
Homes for sale in West Flagler are comparatively inexpensive.
Whether looking for a family home or multiplex housing unit, the neighborhood has the most affordable condos, apartments, and luxury homes to fit your budget. Average home prices range from $480,000 to 539,000, depending on prevailing market factors.
Easy Access
West Flagler is easily accessible via train, bus, car, shuttle, taxi, or foot.
The neighborhood has an elaborate transport network for easy access to vital facilities such as shopping malls, banks, schools, medical centers, and surrounding communities. West Flagler is close to the Miami International Airport and the Dolphin Express Way.
Good Private and Public Schools
West Flagler neighborhood has numerous private and public schools renowned for their academic excellence.
These schools have a reasonable student-teacher ratio, ensuring your child enjoys personalized care and attention for an effective learning experience. They are easily accessible from the neighborhood, so you don't have to worry about daily commutes.
Numerous Parks and Playgrounds
Parks and playgrounds allow families to board during picnics and get-togethers.
Children can make new friends, experience nature, and play in safe environments. Fortunately, West Flagler has numerous parks and playgrounds, such as Kinloch Park and Coral Nook Park.
Home Loans You Can Get in West Flagler Miami
Buying a home can be an exciting but also financially exhausting journey. After all, not many aspiring buyers can purchase a house with cash upfront. Fortunately, you can benefit from the numerous home financing options available and start your homeownership journey in earnest.
Here is a breakdown of the various home loans you can get:
FHA Loans
A Federal Housing Administration (FHA) loan is a mortgage available to borrowers with lower credit scores or no credit history. The loan targets low-income families, allowing them to become homeowners even if their credit is less favorable.
FHA loans have low down payment requirements since the federal government is the guarantor. Instead of paying the usual 20% down payment, the lender will only require you to pay 3.5%. Lenders are willing to offer FHA loans to less creditworthy borrowers since the government will compensate them if a borrower defaults.
USDA Loans
A USDA loan is a home financing option for rural communities. It focuses on low-to-moderate-income borrowers to help them buy modern homes in rural areas without requiring a down payment.
Since USDA loans do not require down payments, you can purchase your dream home in the rural parts of West Flagler without struggling to raise a deposit. Moreover, you don't require cash reserves to be eligible for a USDA loan, making it a suitable option for first-time home buyers.
VA Loans
A VA loan is a government-insured home loan that allows eligible Veterans, active service members, and their surviving spouses to become homeowners. Unlike traditional mortgages, the loan does not require a down payment.
Interest rates are much lower, and it has fewer closing costs than conventional mortgages. Moreover, it does not require private mortgage insurance or mortgage insurance premiums, making it a popular home financing option for retired and active-duty military personnel.
Conventional Mortgage
A conventional mortgage is a home loan issued to aspiring buyers by a financial institution such as a bank, credit union, or private mortgage company.
You can use a conventional mortgage loan to purchase, maintain, upgrade, or renovate your property. However, the lender has the right to repossess your property if you default on payments.
Your Home for Sale in West Flagler Miami is Waiting for You!
Even though less than 37% of residents own property in the neighborhood, buying a house in West Flagler, Miami, Florida, is no longer an issue. You can use any of the recommended loan options to purchase the home of your dreams.
The repayment plans are manageable, making it easy for aspiring home buyers to become homeowners. Follow this guide to find out what works for you, and get your home for sale in West Flagler today!