Homes for Sale in Wynwood - Miami, Florida
Phil Ganz
/
9 Min Read
/
Jan 21, 2023
The neighborhood is centrally located and is close to Downtown Miami, the Miami Beach area, and the Miami International Airport. Wynwood is also home to many art galleries, retail stores, restaurants, and nightlife venues. This makes Wynwood a perfect living place, full of amenities, culture, and excitement.
Overview and History of Wynwood Miami
Wynwood is located west of Miami Beach in Miami-Dade County, with convenient access to the Venetian and Julia Tuttle causeways. The city has a rich history, dating back to the 1900s when the area transformed into a working-class neighborhood with several commercial activities.
Popular companies like Coca-cola and the garment industries transformed the area into a commercial center rather than a residential area. This saw people leave people into other surrounding suburban areas.
In the mid-1920s, the developer Tony Goldman revamped the abandoned warehouses in the area. With the several windowless warehouses by then, Tony saw a big canvas to paint on. By 2009, the Wynwood Walls opened officially and featured in the year's Art Basel Exhibition. Today, the area is home to art galleries, retail stores, restaurants, and nightlife venues.
Wynwood is quickly becoming one of the most popular neighborhoods in the area. Thanks to its charming atmosphere and a great selection of businesses, Wynwood is attracting more and more people. If you are looking for a friendly neighborhood to call home, you should definitely check out the available homes for sale in Wynwood.
Wynwood Real Estate Market
The Wynwood real estate market is one of the most dynamic and diverse in South Florida. Wynwood's edgy, artsy reputation continues to attract new businesses and residents to the area. The area is walkable and has several public transportation options, making it an ideal location for young professionals and families.
Check your eligibility for Florida's Hometown Heroes Program for free and see if it can make your dream of moving here a reality today.
There's been a lot of new construction in the area recently, so there are plenty of options. Wynwood 25 is a great example of a market-rate rental community developed in Wynwood. Sentral Wynwood and Cynergei Condominiums are also good choices for livable communities.
Wynwood has seen a significant increase in property values in recent years as the neighborhood has become increasingly popular. The average sale price for a Wynwood condo was $690,000, around a 25% increase from last year. Condos in Wynwood rent for an average of $2950 per month, with one-bedroom units starting at around $1,890 per month.
A house in Wynwood stays on the market for around 79 days, depending on the time of year, the location, and the type of house. If you are looking for a specific type of house within a particular place, you may have to be more patient simply looking for a home in any area.
However, no matter your specific situation, you should start your search as soon as possible to increase your chances of finding the perfect house.
The Wynwood real estate market is set to grow as the neighborhood becomes even more desirable in the coming years. Check your personalized mortgage rates for Wynwood here. If you are considering living in Wynwood, this is an excellent time to view the available homes for Sale in Wynwood.
School Systems - Wynwood Miami, Florida
The Wynwood neighborhood of Miami is home to a rich diversity of school options for families. Miami-Dade County Public Schools District serves the area. The district is headquartered in Miami, the fourth largest school district in the United States. M-DCPS is also the largest school district in Florida, with over 334,261 students.
M-DCPS operates over 460 elementary, middle, high, and special schools. The school district also operates four alternative education centers. In addition to traditional public schools, M-DCPS oversees charter and magnet schools.
M-DCPS has grown significantly over the years, and today it is one of the country's largest and most diverse school districts. The District has been A-rated for several years consecutively.
M-DCPS is committed to providing a high-quality education to all of its students. The district's schools offer a variety of programs and services to meet the needs of all learners, so you're sure to find something that meets your educational needs.
Some of the public schools in Wynwood include:
Eneida Hartner Elementary School
Phyllis Wheatley Elementary School
Paul Laurence Dunbar Elementary School
Miami Arts Charter School (Wynwood Campus)
José de Diego Middle School
Young Men's Preparatory Academy
In addition to public schools, there are also several private schools in Wynwood. With so many school options available, Wynwood is great for families to find the proper education for their children.
What To See in Wynwood, Florida
Wynwood is an arts district in Miami, Florida. It is home to over 70 art galleries, museums, and performing arts venues. Wynwood is a great place to explore if you're looking for something different to do in Miami.
Here are some ideas of things to do in Wynwood:
Wynwood Walls
When people think of Wynwood, they often think of the Wynwood Walls. The Wynwood Walls is a world-famous outdoor mural park that features the work of some of the most talented street artists from around the globe.
The Wynwood Walls were established in 2009 by the late Tony Goldman, who envisioned transforming the Wynwood neighborhood into an outdoor art gallery.
Since then, the Wynwood Walls have continued to evolve, adding new murals every year. Visitors can expect to see a wide variety of styles, from hyper-realistic portraits to abstract geometric patterns.
In addition to the murals, the Wynwood Walls are also home to some sculptures. The walls are open to the public from 11 a.m. to 7 p.m. Sunday through Thursday and 11 a.m. to 8 p.m. Friday and Saturday. Guided tours are available daily, and general admission tickets cost $12 per adult (kids under 11 years enjoy free entry).
Wynwood Breweries
Wynwood is best known for its vibrant and incredible breweries. Wynwood's local breweries offer a unique experience for wine enthusiasts.
J. Wakefield Brewing is one of Wynwood's most famous breweries. They offer a variety of beers, including ales, lagers, and stouts. They also have a taproom where you can sample their beers and chat with the brewmasters.
Veza Sur Brewing Co. is another great option for those looking to try something new. You'll be transported to the tropics with fresh flavors like strawberries, lulo, guava, and mango with just one sip.
Dogfish Head Miami is also another option for people living in Wynwood. They offer a variety of food menus, such as tacos, salads, waffle fries, and cheeseburgers, as well as a wide selection of 60 and 90-minute IPAs. Other wineries to try in Wynwood include Cerveceria La Tropical and Wynwood Brewing Company.
The Selfie Museum
The Selfie Museum is where you can take selfies with different backgrounds and props. You can also take wonderful family photos there that are social media-worthy and great souvenirs.
RC Cola Plant
The RC Cola Plant is in the Wynwood Art District of Miami, Florida. The plant was built in the 1900s and was used as a Coca-Cola bottling facility before it was closed.
The building was then converted into an art gallery as part of the Wynwood Arts District. The RC Cola Plant is a popular tourist destination in Wynwood and is known for its large murals, street art, live events, and parties.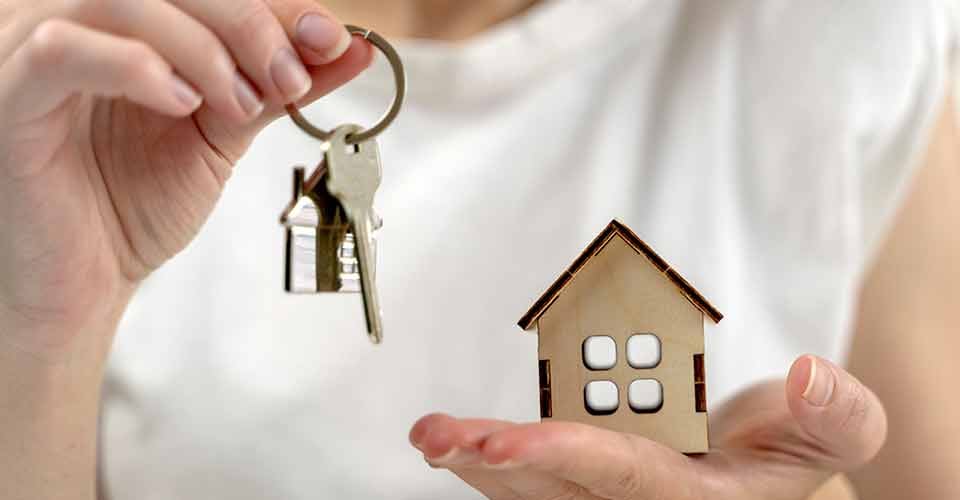 How to Find Your Ideal Home in Wynwood, Florida
Buying a house is a huge accomplishment and something you will remember for the rest of your life. While the process can be exciting, it can also be stressful and overwhelming. There are a lot of essential steps that must be taken to ensure a smooth and successful purchase.
Consider Location
Location is always one of the most important factors when buying a home. But in Wynwood, Miami, it's even more critical. Wynwood is a rapidly-gentrifying neighborhood, and the prices of homes in the area reflect that.
For example, homes closer to water bodies may come at a higher price. Also, Wynwood is home to many artists and Gallery Row. If you're looking for a creative and artsy community, consider a neighborhood that immerses you right into all this.
Do Your Research
Wynwood is rapidly gentrifying, and prices are rising quickly. You need to know what type of home you're looking for and what you can expect to pay.
The homes in Wynwood range from small apartments to large luxury homes. You can also find a fixer-upper, but be prepared to pay a premium for a home that's already been renovated.
Find a Realtor You Trust
Finding a realtor you trust is essential when considering buying a home in Wynwood. The neighborhood is gentrifying rapidly, and you need a realtor who knows the area well and can help you find the right property at the right price.
Make sure the realtor you choose is familiar with the Wynwood market. As the neighborhood continues to gentrify, prices rise, and new construction projects pop up everywhere. You need a realtor who knows the market well and can help you find the right property at the right price.
Schedule Viewings
You will need to schedule viewings of homes for sale in Wynwood that you are interested in with your real estate agent. Remember to view as many properties as possible to get a good idea of what is available on the market.
Get Pre-Approved for a Mortgage
The next step is to get pre-approved for a mortgage. This gives you an idea of how much you can afford to spend on a property. Getting pre-approved for a mortgage is important before making an offer on a property because you will get the right loan program that precisely fits your current financial situation.
The loans you can get to buy a home in Wynwood include the following:
Make an Offer
Once you have found a property you like, you need to make an offer. Your real estate agent will help you with this. The offer will be based on the asking price of the property, as well as other factors that come into play.
Negotiate
After making an offer, the buyer and seller will negotiate the terms of the sale. This can include the price, the closing date, and other conditions of the sale.
Close on the House
The last step is to close the house. Closing involves signing all the necessary paperwork and transferring property ownership. This is typically done at a title company or with an attorney. The buyers and sellers will sign the paperwork, and then the seller will hand over the keys to the new owners.
Why Is Wynwood a Good Place To Raise a Family
Wynwood is a fashionable, artsy neighborhood in Miami that is also increasingly becoming family-friendly. It is known for its art galleries, hip studios, and eclectic shops, which are becoming increasingly popular with young families.
Wynwood is a Very Safe Area
Wynwood has been undergoing a major transformation in recent years and is now one of the safest areas in Miami. The area has seen a significant increase in police presence and security measures, making it a very safe place to raise a family.
As a result, Wynwood has few complaints of theft or pickpocketing. As a result, your family and property are safe. In Wynwood, you have a 1 in 11 chance of becoming a victim of crime, and this denotes a safe environment for raising a family.
Convenient Location
Wynwood is centrally located in Miami, making it a very convenient place to live. It is close to all major highways, such as Venetian and Julia Tuttle Causeway.
It is also a short drive to Downtown Miami, the beaches, and the airport. The several galleries and parks also offer plenty of activities for kids and families.
Strong Sense of Community
What sets Wynwood apart is its strong sense of community. In Wynwood, residents will find a supportive and close-knit group of neighbors.
This is evident in the many community events happening throughout the year, such as the Wynwood Art Walk and the Wynwood Block Party. These events bring residents together and provide a great sense of community spirit.
Best Areas to live in Wynwood Miami, Florida
You can't go wrong with any of these three neighborhoods if you're looking for the best places to live in Wynwood. They each have their own unique charm and offer something for every resident.
South Beach
South Beach is well-known for its Art Deco architecture, white sand beaches, and vibrant nightlife. It's also one of the most popular tourist destinations, thanks to beaches and the Wolfsonian-FIU art museum. South Beach is the place for those looking for a place to live that's always lively and exciting.
Coconut Grove
You'll want to live in Coconut Grove if you love beaches. This is one of the most desirable areas in Wynwood, Miami, because of its proximity to the Atlantic Ocean.
Coconut Grove is home to some of the best beaches in the city, and you can also find a variety of restaurants in the area, such as Bombay Darbar and Le Pain Quotidien.
Coral Way
Coral Way is one of the traditional Florida neighborhoods with old-age architecture. In addition to the excellent architecture, the area is quiet and peaceful. This makes it a great place for the residents who want to be close to urban Miami but want to avoid living in the heart of the city.
Bottom Line
When you're ready for a change of pace, consider Wynwood, Florida. With its vibrant art scene, delicious restaurants, and lively nightlife, Wynwood is the perfect place to call home. Its proximity to the beach lets you enjoy the best of both worlds — the city and the sand.
Additionally, you will join a community of people passionate about the arts and committed to making the neighborhood a great place to live. So what are you waiting for? Check out the available homes for sale in Wynwood and see for yourself why this area is one of the most sought-after places to live in Florida.