Homestead Air Reserve Base - Military BAH
Phil Ganz
/
8 Min Read
/
Dec 05, 2022
Introducing you to this facility and helping you decide whether you should live on base or join the local off-base community. Our article will also explore a topic that every military personnel should be familiar with - military BAH. Read on and take notes.
A Sneak Peek at Homestead Air Reserve Base's History
Located in Miami-Dade County, Homestead Air Reserve Base supports:
The 125th Fighter Wing.

The 482nd Fighter Wing.

The US Customs and Border Protection's Miami Aviation Branch.

Florida Air National Guard's Detachment 1.
This facility was set up in September of 1942 and was then known as Homestead Army Air Field. Unfortunately, it was nearly razed to the ground by Hurricane Andrew, which killed 23 people in the US alone and caused damages worth around $27 billion.
After the massive storm, Homestead Air Force Base remained closed for decades. In 1993 and 94, 31F's Civil Engineer units and civilian personnel reconstructed the facility. It reopened officially in 1994 and has been up and running since then.
Military BAH - What Does it Mean?
We've addressed the first part of our title - Homestead Air Reserve Base. Now, let's explore the second, Military BAH.
BAH (Basic Allowance for Housing) is a non-taxable income that helps military members offset housing costs. It's awarded to eligible participants who do not have government-provided housing. The BAH programs started helping service members in January 1998.
Note that members don't receive the same Basic Allowance for Housing and various factors is used to calculate your rate, including:
The current year
Basic Allowance for Housing rates changes yearly depending on the previous year's housing cost averages. That is why, for instance, the numbers increased by 2.55%, 2.80%, and 2.90% in 2019, 2020, and 2021, respectively.
Note that if your situation stays the same, individual rate protection will prevent your BAH from reducing. That means if the BAH rate for your area spikes next year, the difference will reflect in your income. If it falls, the chances are high that you won't be affected.
Your pay grade
The military has three primary pay grade groups - Officer (O), warrant officer (WO) and enlisted (E). Each has its pay grade. But generally, the highest-paid members are in the officer (O) category, and the lowest belong in the enlisted (E) group.
All in all, your pay grade determines your BAH rate. The higher your salary, the higher your rate.
Your station's zip code
The BAH you will receive also depends on your station's zip code. That means where you work affects your rate, not where you live. If you are engaged in an area with high living costs, the chances are high that you'll receive a higher basic allowance for housing and vice versa.
Primary Military BAH Categories
The following BAH options are available today:
BAH With Dependents and BAH Without Dependents
As the name suggests, this category pivots around dependents. Service members often receive different rates depending on people like spouses and other familiar relationships with a dependency status.
Dependency status is often automatically awarded to spouses and kids below the age 0f 21. But, as a service member, you can make any family member a dependent, including a sibling, parent, or foster child. All you will need to do is fill out DD forms and submit necessary documents like a birth certificate.
If you want an incapacitated child to get the dependency status, you'll need to provide a qualifying medical sufficiency statement on top of everything else. And if the individual in question is any other adult family member, such as a parent or stepparent, the Defense Financing Account Service (DFAS) will use specific financial tests to check if you, a service member, contribute at least half of their income.
Note that your rate doesn't change when your dependents increase or decrease; it stays the same. So, you'll likely receive a stipulated "with-dependent" BAH over time, regardless of the number of people you support.
Partial BAH
Living in government housing can be appealing. For example, it saves you from the challenges associated with home hunting. In most cases, service members don't have to tackle home maintenance projects when living in government-provided quarters.
But most members interested in the BAH program often avoid government quarters because they think these structures automatically disqualify them from getting allowances. However, that isn't inherently true.
Partial BAH is an allowance category that allows service members to live in government quarters and receive the allowance. But to qualify, you should have zero dependents. Most importantly, note that you can only use your Partial BAH to offset incidental expenses.
BAH-Diff
According to federal regulations, US military service members must provide child support to their non-custodial and custodial children. Moreover, being in the military doesn't mean the rules you'll be under will conflict with or override any state child support stipulations.
Considering the above, if the law requires you to pay child support, BAH Differential (BAH-Diff) can make your life easier.
BAH-Diff is primarily for members who live in base quarters and must support their kids by law. But you can also get BAH at a "with dependents" rate if you live off base, provided you pay child support.
BAH RC/T
BAH RC/T is a special Basic Allowance for the Housing category. It stands for BAH Reserve Component/Transit, but you may hear others refer to it as BAH Type II, BAH Reserve, BAH Transit, or BAH Non-Locality.
BAH Reserve is mainly allocated to service members in travel status from one geographic duty location to another. But Guard members and reservists on active duty for no more than 30 days can also receive this Basic Allowance for Housing.
This allowance is often a godsend to many recipients. Why? Typically, locality housing allowance ends when service members leave their duty station and becomes accessible again when they check into their next workplace. BAH RC/T helps out during the transit period.
Since BAH RC/T is a non-locality allowance, rates aren't affected by duty location. On the contrary, authorities use average housing cost fluctuations to adjust BAH Reserve rates yearly.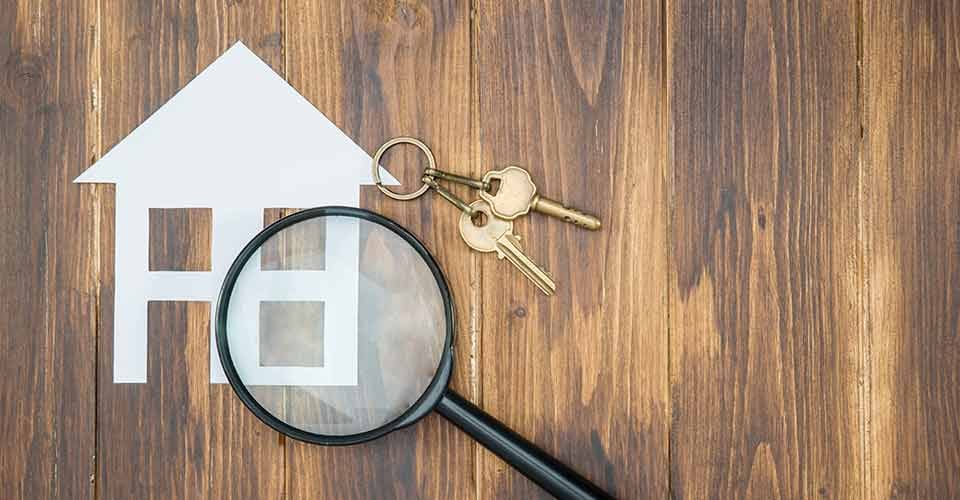 How to Use BAH
Generally, service members use Basic Allowance for Housing to cover a chunk of their rent and utility bills. That said, BAH isn't designed to cover all your housing expenses to enable you to afford comfortable accommodations off base, like your civilian counterparts.
Plus, your rate primarily depends on the median renting costs, so you may incur out-of-pocket expenses, especially if you choose costly accommodations. But your Basic Allowance for Housing covers most, if not all, of your rent if you live in an affordable home.
Additionally, you can also use BAH to meet monthly mortgage payments. That is excellent news because if you have served for 90 days or more in the military, chances are high that you qualify for a VA loan.
VA loans come with innumerable benefits, including:
Zero down payment requirements.

Considerably low-interest rates.

No PMI (private mortgage insurance).

Lenient credit requirements.
With a reasonable Basic Allowance for a Housing stipend, qualifying for a sizable VA loan becomes more than a pipe dream. That is so because a BAH can help you meet mortgage payment requirements, even when you are strapped for cash.
There's more good news. As mentioned earlier, your Basic Allowance for Housing is non-taxable income. And Veterans Affairs allows lenders to gross up your income as a borrower. That means they can adjust your non-taxable income upward and put you in a position to receive a higher loan amount.
A VA-approved lender can gross up your BAH military allowance by around 25%. If, for instance, it's $1,000, your gross up should be approximately $250. To get a rough estimate of your estimated extra income, multiply that percentage by your non-taxable income.
Fantastic Reasons to Live off Base
Below are convincing reasons to live off base.
Freedom
Living off base comes with uncapped freedom. First, you can stay with whomever you want, which can be an issue when your accommodations are in the Air Reserve facility. And you don't have to undergo rigorous procedures and requirements.
Moreover, when you rent or buy a home off-base, you can undertake projects like redecoration and landscaping. You are only limited by what your landlord has to say in the former scenario (renting) and your wildest dreams when you become a property owner.
Lastly, living off-base is advisable if you have a home business you want to keep running after moving to Homestead Air Reserve Base. Why? If you choose on-base quarters, officials may deny you permission to run your venture from inside their facility, especially if it contravenes any element of the exchange service or Morale, Welfare, and Recreation office's stipulations.
Allowances
As we discussed, you may live in the base and still be eligible for Basic Allowance for Housing. But, dollars to doughnuts, you will only have access to one option - Partial BAH. The problem is this stipend usually is lower than conventional BAH, and it can only help you cover a limited number of expenses.
That said, in most cases, BAH will be deducted from your paycheck once you start living on base. Joining the local community should be a top priority if you want to receive a sizable stipend and use it to make life easier.
Convenience
Finding accommodations on base can be pretty hassle-free when you're in an uncrowded facility. But, in a sizable one like the Homestead Air Reserve Base, which hosts around 1,600 active-duty military members, 300+ civilians, and 1,200 reservists, you may face a long waiting list.
Depending on the availability of on-base housing, you may have to wait anywhere from a month to half a year to get government-provided quarters. That can be highly inconvenient when you and your loved ones want to settle in the new duty location as fast as possible.
But you can avoid long waiting lists by renting or buying a home off-base.
Affordability
The best thing about living off base is you can choose accommodations that suit your needs and preferences. For instance, if you are a bachelor, you can easily find a small, cheap apartment. On the other hand, if you have dependents, chances are high that you'll find single-family houses without a problem.
But when it comes to in-base quarters, you may have to take what is available, more so when you want to settle faster. For example, you may stumble upon a three-bedroomed house and, finding no other alternative, take it, despite not needing all that space.
And finding cheaper accommodations off base doesn't mean your BAH will reduce. It will stay the same, making it easier for you to cover rent or mortgage payments, pay utility bills, and pocket some money for emergencies and whatnot.
Work-life balance
Living off base enables you to keep your personal life separate from work. That is indispensable in helping you protect your personal space and setting clear boundaries. And you need this pro to enjoy optimum mental well-being, improve social dynamics at work, and avoid falling prey to excessive stress.
Additionally, finding a home off base lets you immerse in the local community and connect with people that help you experience exponential personal growth.
Indispensable House Hunting Tips
At this point, living off base should sound like a splendid idea. If it does, but you are afraid finding a home or apartment will be a harrowing experience, use the following tips to make your search easier:
Set your budget
Sometimes, people make one rookie mistake - they go house hunting without establishing how much they can afford. Please don't make this mistake because it can lure you into picking a beautiful home or apartment far beyond your pocket's reach.
And remember, settling off base comes with many other expenses besides mortgage payments and rent. These include costs associated with utilities and basic needs. Don't forget to factor them in.
Use online platforms
Many online platforms can help you find a home to rent or buy.
If you plan to rent off base, check out apps like Zillow Rentals, Trulia Rentals, Apartment List, or Apartments.com. On the other hand, real estate websites such as Realtor.com and Zillow can help you find homes for sale.
The best thing about using an online platform is it makes viewing listings at any time of the day or night possible. Plus, some properties incorporate 360° virtual tours, allowing you to repeatedly check out various living spaces and amenities whenever you wish.
Seek help from a real estate agent
If you'd like to have someone who understands market forces and can help you pinpoint what is within your budget by your side, work with an experienced real estate agent.
An established local real estate agent should know the area around Homestead Air Reserve Base inside and out. That makes their services indispensable, mainly if you've never visited the neighborhoods near the Air Reserve Base and don't know where to start house hunting.
An agent can also help you make officers, sift out listings that aren't worth considering, and refer other professionals you may need, including home inspectors and movers.
Reputable Neighborhoods Near Homestead Air Reserve Base
Check out the following areas near Homestead Air Reserve Base. We've picked them because they are close to the facility, have friendly locals, and boast a wide variety of parks, restaurants, shopping centers, and other essential facilities:
Cutler Bay - Located 9.8 miles from Homestead ARB.

Princeton - Located 5.1 miles from Homestead ARB.

Homestead - Located 9.4 miles from Homestead ARB.

Leisure City - Located 4.3 miles from Homestead ARB.

South Miami Heights - Located 10.7 miles from Homestead ARB.
Parting Shot
At this point, you know all the essentials of Basic Allowance for Housing and have a rough idea of what to expect from Homestead Air Reserve Base.
We've also introduced several pros of living off base and good neighborhoods near Homestead ARB, and now you know them. Use everything we've discussed here to ensure your life is one memorable event while you're on duty at the Homestead ARB.