Houses for Sale Near District 7 Coast Guard Base | Florida
Phil Ganz
/
8 Min Read
/
Dec 09, 2022
Its duties include patrolling 1.8 square miles of water and stopping illegal access and the flow of drugs into the US. The safety of citizens in this portion of the country depends on this modest military force.
Many folks who cannot obtain the necessary documents love to use these waters to enter the United States of America. The same path is also the preferred channel for drug traffickers entering the country.
When not policing the oceans, the coast guards oversee training and aviation activities. This is a look at all you need to know about Miami and where you might consider living if you are stationed here and looking for houses for sale near District 7 Coast Guard Base.
PCSing to District 7 Coast Guard Base, Miami
You recently received instructions to go to District 7 Coast Guard Base in Miami, and you're wondering what they mean. Well, the base is lovely in and of itself.
William D. Baumgartner is the unit's commander, and it enjoys a sizable fleet that includes fast ships and boats to help patrol over 1.8 square miles of the ocean.
There are five separate group offices. Each has specific responsibilities and goals. They often cooperate to ensure success.
In addition, it has 20 facilities for various missions, four training bases, and four aviation stations. Over 10,000 people work to ensure the base's success.
Miami offers so many attractions and things to do. With a 56-square-mile area, it is the country's sixth-most populous city. Few people are fortunate enough to receive orders at this location.
The thriving metropolis boasts a wide variety of communities, apartment buildings, single-family houses, condos, dining establishments, and entertainment venues. There is no shortage of stuff to enjoy in this dynamic urban setting.
There are so many good things about Miami that you'll love being stationed here. You can visit the stunning beaches and enjoy their beauty while the waves crash beneath. You can also explore various art scenes, museums, gardens, etc. Service members who relocate here benefit immensely from the numerous job opportunities, which give families a second source of income.
Housing
If you've been assigned to the District 7 Coast Guard post in Miami, you need to know where to find accommodation. Most of the accommodations here are off-base. Houses on the base are mostly reserved for higher ranks.
These are the finest neighborhoods to look for houses for sale near District 7 Coast Guard Base. But there is no shortage of lovely and well-kept accommodations for individuals and families of various sizes outside the base. After all, it's situated in the center of Miami.
Best Places to Live Near District 7 Coast Guard Base
The following list of communities is near the base:
Coconut Grove
Coconut Grove is the county's longest continuously inhabited area. It extends along the beach south of Brickell and downtown Miami. Locals call it "The Grove" because it comprises calm, shaded streets, stunning old buildings, and well-maintained parks. A relaxed, friendly atmosphere with a touch of bohemianism harkens back to the city's 1960s as a laid-back commune for hippies.
Coconut Grove is renowned for both its lively bayfront and charming downtown district. The Cocoalike shopping center, shops, bars, and coffee shops are all located on the vibrant and easy-to-walk downtown streets. Locally owned clubs, sports bars, beloved darts, and pool dives bring the neighborhood to life at night.
Coconut Grove has a strong sense of community. Popular neighborhood parks flank Bayfront Avenue along the ocean, and several marinas serve the area's rowing and ocean sports activities. The Grove residents enjoy taking on the decent waves, so the Bayfront is constantly busy. Indeed, there are a lot of events on the local calendar.
For instance, every February, the neighborhood is completely taken over by the Coconut Grove Arts Festival, which features outdoor exhibitions of the work of domestic and global artists. There's also the monthly Saturday Farmer's Market.
Coconut Grove offers a wide range of real estate choices, from older condos and townhouses in the city center to huge Mediterranean-style homes in gated neighborhoods.
Luxury condo units with first-rate amenities and breathtaking views are available in more recent high-rise buildings close to the bay. Since this is an upscale, chic neighborhood, properties cost a lot. The current median price is $1.8 million, while the average rent for a 1-bedroom apartment is $1800.
The community has nine public learning institutions, all rated above average by GreatSchools. Additionally, there are 14 charter and private schools.
Coral Gables
Coral Gables is among Miami's most recognizable communities due to its diverse cultural history and interesting contemporary twist. The neighborhood, which was established in the 1920s and was inspired by Venice, Granada, and other European cities, offers an enticing fusion of gorgeous Mediterranean-style buildings, tastefully landscaped green areas, and stretches of waterways and canals.
As you stroll the quiet, tree-lined streets, it's easy to lose yourself in the neighborhood's old-world charm. The area has a distinctive ambiance, and residents are justifiably proud of the Venetian Pool and the stunning fountains and artworks that adorn the neighborhood, attracting thousands of tourists every year.
The area's main road, known as the historic Miracle Mile, is flanked by upmarket shops, sidewalk cafes, galleries, and more. Even more retail is nearby at the well-known Merrick Park.
With numerous international firms having their headquarters downtown, the area is also a thriving financial center, which adds cultural richness to the area's unique "old meets modern" style.
Coral Gables offers a diverse range of property choices as well. You'll find enormous mansions and famous estates in beachfront gated neighborhoods, while the town center offers modest options. Condominium units in tall buildings are also starting to show up.
In West Coral Gables, the average listing price for a house is currently $260,000. A basic one-bedroom apartment of 430 square feet costs $100 per month.
There are six public schools in West Coral Gables, all rated above average by GreatSchools. Additionally, there are three charter and private schools.
Brickell
Brickell is a heavily populated commercial and residential area in downtown Miami with a distinctive, energetic ambiance. It sits directly south of the neighborhood's iconic Central Business District.
The area has traditionally been a hub for financial, investment, and banking entities and is even dubbed the "Manhattan of the South." Before residents started popping up, the streets would look abandoned after 5 p.m.
But suddenly, everything changed, and Brickell is humming with energy day and night. There are incredibly diverse cafes, pubs, and restaurants serving cuisine from all over the world. In the neighborhood, most things are within walking distance. Many locals choose to go without a car.
Additionally, there are excellent shopping stores, thanks to construction projects such as the Brickell City Centre and Mary Brickell Village, which offer access to countless boutiques, design shops, and popular brands. A mind-boggling variety of cultural events are held in the area. Green spaces and lovely parks offer a calm escape from the district's boisterous feel.
The majority of Brickell's properties on the market are condominiums and apartments. The Brickell City Center complex contains many of the most sought-after luxury apartments. Prices for homes here range from $35K to a whopping $38.5M.
Nine public schools in Brickell are rated "good" or "better" by GreatSchools. Additionally, there are four charter and private schools.
South Beach
South Beach is a vibrant, varied neighborhood for individuals looking for a beach-centric way of life with quick access to food, shopping, and nightlife.
The area attracts an unusual and intriguing mix of individuals and families from all over the country with its iconic art deco characteristics, laid-back beach lifestyle, and globally recognized nightlife and shopping. It also offers several neighborhoods, each boasting a distinct vibe.
The summers are bearable, thanks to the breezes from the ocean. The beach, which serves as the area's focal point, offers an alluring combination of blue water and white sand. Ocean Drive features shops, cafes, bars, and nightclubs off the beach for revelers.
Other places for shopping and dining include Espanola Way and Washington Avenue. These are filled with avant-garde boutiques, restaurants, and nightclubs.
There's constant activity, making every day feel festive. Most things are also within close driving distance, making cars unnecessary. There are many different types of properties on the market. Most luxury single-family houses are in Bayshore, while the Art Deco District offers mid-rise condos. Overall, South Beach is a sought-after community for homebuyers with the financial means to purchase a property for around $350,000.
The area's 11 public schools all have excellent or better ratings on GreatSchools. Additionally, there are two charter and private schools.
Key Biscayne
The island community of Key Biscayne is tucked between Bill Baggs and Crandon State Parks. A diverse population from many cultural backgrounds lives here, enjoying the beach, local stores, and a booming food scene. The Rickenbacker Causeway links the community to the mainland. That way, the community is only a short drive from downtown Miami while retaining a tranquil tropical paradise feel.
Even though the streets might get packed on the weekends, most locals avoid using vehicles and instead walk, bike, or use golf carts to move around town. The area is highly self-sufficient due to the abundance of shops and other enterprises. Locals hardly ever need to leave the island because there are so many nearby shops, restaurants, and cafes.
The energetic, outdoor lifestyle is dominated by the beautiful local beaches and well-liked sports, like fishing, paddle boarding, and snorkeling. Locals love lounging on the immaculate white sand because the sea is safe and peaceful.
Most properties on the market are single-family homes with beachfront access. You can also find luxury condos in high-rise buildings. Prices for homes here range from $100K to $38.5M.
Six public schools on the island are rated above average by GreatSchools. Additionally, there are three charter and private schools.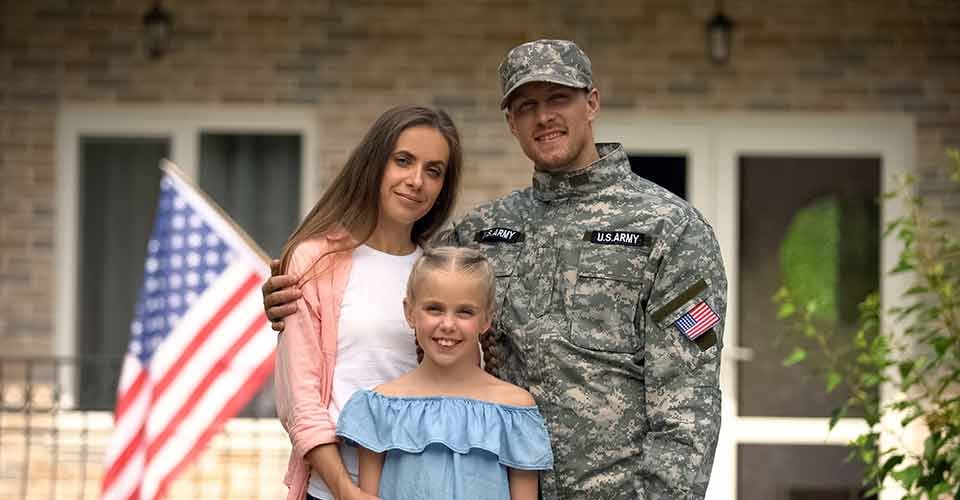 Top activities near District 7 Coast Guard Base
The following is a list of some of the top attractions near the base:
South Beach
South Beach is a public spot and the epitome of the Miami experience. You don't need any means of transportation to access the beach. However, if you are looking for the most picturesque spot, you'll have to go through Lummus Park to the southernmost side.
This beach has served as the setting for nearly every film and television series set in Miami and will feel familiar immediately.
Even if you don't enjoy spending time in the sun, it's worthwhile to take a stroll along the beach to discover the commotion. However, if you want to avoid the crowds, wait until around 4 p.m. when the mob has dispersed.
Vizcaya Museum & Gardens
Vizcaya Museum & Gardens is a charming Italian palace in the center of verdant, carefree Coconut Grove. Its 43 acres comprise an expansive bayfront terrace, perfectly designed gardens, and the mansion.
The museum has a one-of-a-kind collection of antiquities and ornamental artworks from 16th–19th century Europe. The gardens provide a venue for various events, including weddings and quinceaneras.
Phillip and Patricia Frost Museum of Science
The Phillip and Patricia Frost Museum of Science boasts an improved front science area that sits on 50,000 square feet. It contains the Frost Planetarium, an aquarium, and two wings featuring year-round displays.
This museum is a sophisticated facility with interactive features, a planetarium dome for laser light shows, and an aquarium with various sea life. The laser light shows are always accompanied by unique soundtracks, from the Beatles to David Bowie, The Who, etc.
Fairchild Tropical Botanic Garden
Fairchild Tropical Botanical Garden spans roughly 84 acres and is packed with tropical flowers, trees, and plants, including uncommon varieties.
At the Wings of the Tropics exhibition, over 40 butterfly species perform an eye-catching acrobatic show you'll not want to miss. The building's layout and construction were carefully selected to make it highly navigable. But taking one of the twice-hourly tram rides is the smartest choice if you wish to make the most of your tour.
Allapattah
The Allapattah district, on the west side of Wynwood, is one of Miami's most ethnically diverse neighborhoods. It constantly expands its selection of thrift stores, hipster pubs, and Latin eateries.
The most prominent cultural institution in Allapattah is the renowned Rubell Museum, a complex of six old industrial structures that houses collections of top-notch contemporary artwork by artists such as Cindy Sherman and Keith Haring.
In addition, a brand-new walk-through art installation called "Superblue" sits directly across the museum, captivating guests with instagrammable exhibitions through video and music.
Deep-sea fishing
Yes, Miami's coastline is lovely to look at from a reclining chair. But if you want to have a truly authentic experience, join Captain Stan Saffan's deep-sea fishing adventure.
Trying your luck at some hammerhead sharks, sailfish, or marlins while the breeze hits your face is a fantastic way to relax and appreciate the ocean. Half a day on the water away from the bustling city will help you relax and return fully rejuvenated.
Key Biscayne
As already mentioned, Key Biscayne is a tropical paradise just 15 minutes away from downtown Miami. It features sandy beaches, beach restaurants, and nature preserves—Bill Baggs Cape Florida State Park and Crandon Park border it to the south and north, respectively.
The latter features a golf course and tennis courts and offers water activities such as kayaking, windsurfing, and snorkeling. On the other hand, Bill Baggs Cape Florida State Park features paved paths for cyclists and mangrove wetlands for hikers.
Stop by the Cape Florida Lighthouse for a breathtaking panorama of the island. Finally, head to one of the restaurants at the beach to enjoy supper and beverages while watching the sunset.
Wrap-up
Regardless of how often you've done it in the past, relocating to a new base is always daunting. Knowing where to get base accommodations and the finest off-base properties is important for a quick adjustment.
Get in touch with us for help finding houses for sale near District 7 Coast Guard Base. We are experienced real estate specialists in Florida and will be glad to make house hunting easier for you.