Houses for Sale Near Hurlburt Field Air Force Base | Florida
Phil Ganz
/
8 Min Read
/
Dec 15, 2022
Don't fret, though; finding houses for sale near Hurlburt Field Air Force Base doesn't have to be intimidating. And it won't be after reading this article. We've compiled everything you should know about living near Hurlburt Field AFB, including the base's history, specialty, school systems, and five communities to consider around the facility.
So, let's get right into it.
Hurlburt Field Air Force Base
Hurlburt Field Air Force Base, is part of Florida's Eglin Air Force Base. And while each base has its unique mission, the two are only 11 miles apart and collaborate on many services and projects.
It's a unique agreement that allows all their military members to access housing in either base – service members from Hurlburt can live at Eglin and vice versa. They also share housing projects for Air Force veterans and widows.
The 16th Special Operations Wing is Hurlburt Field's host unit, with the base also being an Air Force Special Operations Command center and home to the Joint Services Special Operations University. The wing specializes in psychological operations, counterinsurgency, and unconventional warfare.
Also situated at Hurlburt Field AFB is the Red Horse Squadron, the infamous civil engineering squadron responsible for setting up operations at any site of conflict. Today, the base boasts 7800 service members, 60 reservists, 8200 family members, and 800 civilians.
Brief History of Hurlburt Field Air Force Base
As mentioned earlier, Hurlburt Field forms part of Eglin AFB, and it's not surprising that the former is situated on Eglin Air Force Base's reservation. It used to be an airfield utilized by Army Air Corps stationed in Eglin.
The facility was then renamed after 1st Lieutenant Donald Hurlburt, a WWII pilot who died in a plane crash in 1943 at Eglin. In the 50s, Hurlburt Field was used as a functional missile testing and launch site, owing to its proximity to Santa Rosa Island.
But everything hasn't always run smoothly for Hurlburt Field. The base nearly started a war amidst the Cuban Missile Crisis tension when a missile destined to circle the gulf–during a shoot-down training session–mistakenly went for Cuba. Fortunately, the disaster was averted thanks to an F-4 aircraft for Eglin, which came to the rescue by neutralizing the missile before it reached its target.
In 1974, Hurlburt Field Air Force Base ceased its missile testing operations and became the only facility for special operations training, which included members from all military branches.
Units Assigned to Hurlburt Field Air Force Base
Currently, Hurlburt Field Air Force Base is used as the headquarters of several military units, namely:
Air Force Special Operations Command (AFSOC).

Air Combat Command (otherwise known as ACC) 505th Command & Control Wing.

USAF Special Operations School.

1st Special Operations Wing, also referred to as 1 SOW.
Living Near Hurlburt Air Force Base
The Emerald Coast, named after the color of the nearly-glowing water, doesn't run short of beauty. And things aren't any different around Hurlburt Field Air Force Base and the more excellent Mary Esther, which has quite the tourism scene.
The immaculate beaches lure in-land families to the shoreline each summer, with Pensacola beach to the west and Panama City and Destin beaches to the east. As soon as summer ends, you may start noticing more of the local community, not to mention the area's unique small-town charm that many people adore.
But there are perks to living near Hurlburt Field and not just being a tourist. For one, you can enjoy the sparkling water and white sands and familiarize yourself with the neighborhoods. And suppose you're a seafood buff; you get plenty of joints where you can treat yourself to fresh, delectable seafood.
Although the beaches are arguably the area's most popular attraction, the Florida sun offers more than just a great tan, with the subtropical climate supporting diverse landscapes and wildlife. So, if you're looking to break the monotony from the crashing waves of the coast, heading inland might be a great idea – perhaps you could visit some local critters living in the forest. If that doesn't quench your adventure craving, go a little further to explore some caves.
Reasons to Live Near Hurlburt Field Air Force Base
Living near Hurlburt Field Air Force Base is nothing less worthwhile, and there are plenty of reasons to prove this right.
The Cost of Living
The cost of living is crucial when relocating to a new place. Luckily, Mary Esther boasts a lower cost of living than most cities in the Sunshine State and the national average.
Although some areas tend to prove costlier than their counterparts on a federal and state level, the average costs of healthcare, transportation, groceries, utilities, housing, and miscellaneous goods and services are pretty affordable. Plus, the poverty rate is lower compared to other cities in the country.
Livability
The town of Mary Esther has an above-average overall livability score. This rating measures the city's factors and data points, which are then weighted to determine the quality of life compared to other towns and cities.
The livability score considers the cost of living, crime, education, and overall contentment of residents, which is derived through sophisticated statistical models as a predictive index. To put this simply, livability isn't anything to fret about for anyone looking to live close to Hurlburt Field Air Force Base.
Safety
Like the cost of living and livability, safety is crucial when weighing your options on where to live. After all, nobody wants to move somewhere where they have to fret about crime. And if you're planning to relocate or acquire real estate near Hurlburt Field Air Force Base, you want to ensure it is safe for you and your family.
So, is it safe to live near Hurlburt Field? Well, yes. The town of Mary Esther is deemed safe to live in, and the area near the base is no exception. The residents here enjoy a relatively low crime rate compared to other small towns, with the city also swanking plenty of family-friendly things to do.
But don't get this wrong. No city has eradicated crime, and the same applies to Mary Esther. Nonetheless, you can't think of anywhere else safer to live, raise a family, and work than around a military base.
Diversity
Most cities and towns are home to people of various ethnic and cultural backgrounds. Luckily, the area around Hurlburt Field boasts excellent diversity. According to Census Reporter, it has a population estimated at 2478 people, comprising 72% White, 9% African American, 8% Hispanic, 4% Asian, and 2% Native. Furthermore, it is roughly 50% male and 50% female.
It's a great idea to live in such a diversified society. You can appreciate and respect varying beliefs, expectations, and opinions and develop compassion, gratitude, and empathy.
Most importantly, being a part of a community with individuals from all walks of life allows one to experience simple joys, such as new languages, sports, and delicacies, which you may miss out on in a less diverse society. The good news is that most areas near Hurlburt Field Air Force Base provide all that and more!
Impressive Work-life Balance
A good work-life balance is essential; it helps stay happy and avoid huge issues like depression and stress. Moreover, it allows you to appreciate your work more, experience better personal health, and improve all aspects of your life.
Poor work-life balance, on the contrary, leaves you more vulnerable to many issues, including absenteeism, decreased productivity, and psychological disorders.
Find off-base housing if you want to achieve the perfect work-life balance after relocating to Hurlburt Field. This will allow you to enjoy your personal and professional lives independently.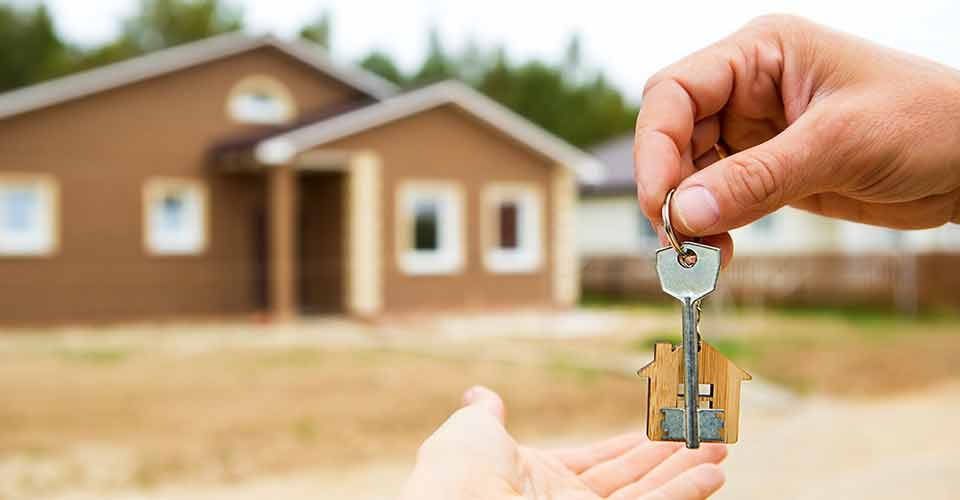 The School Systems Near Hurlburt Field Air Force Base
Quality education is essential for cultivating discipline, enhancing productivity, and developing critical thinking abilities. That is why kids should attend credible schools. And since we understand the value of education, there's no way we'd leave without talking about notable institutions near Hurlburt Field Air Force Base.
But first, it's essential to understand that no schools exist on base. Most children, including those living on base, have to attend school off-base or school from home. Don't let that worry you, though; there are plenty of great institutions around the facility. Let's check them out.
Local Schools
With most military families settled all over the Gulf Coast, from base housing to Navarre, Fort Walton Beach, Mary Esther, Crestview, Niceville, and Gulf Breeze, to mention a few, educational opportunities around Hurlburt Field are abundant.
A few great schools near Hurlburt Field, and Air Force Base include Florosa Elementary School, Mary Esther Elementary School, Max Bruner Middle School, and–for the big boys and girls–Fort Walton Beach High School.
For the many families residing off-base in Navarre, Santa Rosa County's south end, great school options are far from scarce. A few notable institutions in that area include West Navarre Intermediate, West Navarre Primary, Woodlawn Beach Middle, Holley-Navarre Intermediate, Holley-Navarre Primary, and Navarre High School.
Those in Destin can go to Destin Elementary School, Destin Middle School, or Destin High School.
Private Schools
Besides public schools, you have more options from the several private institutions near Hurlburt Field Air Force Base. However, most of them tend to be religiously affiliated.
5 Great Neighborhoods and Communities Near Hurlburt Field Air Force Base
Assuming you've already got your mind made up about moving near Hurlburt Field Air Force Base, what's next? You now need to do your homework and skim through listed houses in the area.
To help you narrow your search, here are five notable neighborhoods close to Hurlburt Field AFB that you can consider.
Navarre
Situated towards Pensacola from west of Hurlburt Field, Navarre is one of, if not the best, neighborhoods near Hurlburt Field. As some like to say, it is the most popular neighborhood for people who like to keep proximity to Hurlburt Field and get the most out of their money. Depending on the distance you travel from the base, your trip will take anything from 5 to 30 minutes.
Along Highway 98, on your way to Navarre, you can spot several family-friendly neighborhoods worth checking out. Most have huge homes with spacious yards. According to realtor.com, the town's median listing home price is $435,000, which is reasonably affordable.
The Navarre bridge, which leads to Navarre Beach, is a short drive from most properties in this neighborhood. This is a lovely beach that is less congested than those in Destin. However, this depends on what you're into; Destin's crowds make a beach day fun.
The only thing unlikeable about Navarre is the traffic on Highway 98, which can be heavy at times.
Mary Esther
Mary Esther is undoubtedly a wonderful place to live. The town ranks highly in terms of diversity, livability, affordability, etc. Regardless of your needs, expect to be content with Mary Esther.
The neighborhoods here are close to the base, with some in the 'nicest category' offering convenient accessibility from the back gate. That means you won't have to worry much about the many troubles associated with the busy Highway 98.
It's an ideal place to raise a family. With a median listing home price of $330,000, it best suits people who are after a suburban feel and wish to affordably acquire more space than what's available in more extensive, densely packed cities.
Fort Walton Beach
People describe Fort Walton as an easygoing, calm, and fun place. The region has some of the most inviting beaches in the state's Panhandle area and boasts serene suburbs, a charming downtown, and pleasant tropical weather year-round.
Regarding safety, Fort Walton is a pretty safe place in contrast to national crime and safety statistics. Everyone, from families to senior and single residents, feel safe and free to go about their lives without trouble. The median listing home price in Fort Walton Beach is $359,000, which is quite reasonable.
Okaloosa Island
Do you like living on an uncrowded beach surrounded by clear pristine waters and white sands? Well, Okaloosa Island might be the neighborhood for you. It's ideal if you like to live on a beach and maintain a fair distance from Hurlburt Field.
Situated between Destin and Fort Walton Beach along the Gulf of Mexico, this three-mile island is easy to fall in love with. It boasts plenty of fishing spots, has breathtaking sunset views, and you can watch dolphins play.
In terms of real estate, most homes on this island are condominiums. However, you could still come across several family homes whose median listing price is roughly $421,900.
Destin
Located on Florida's panhandle along the Emerald Coast, Destin is a blooming beach town with plenty to offer. It swanks some of the world's best beaches, impeccable restaurants, excellent weather year-round, and scenic coastal real estate.
Additionally, the town has a lower crime rate than other suburbs statewide and nationwide. So, crime shouldn't concern you if you plan to relocate here.
Even more impressive, Destin has a booming, diversified economy, thanks to its tourism scene and proximity to the Pensacola Naval Air Station. It's not the cheapest neighborhood to live in, and it's $659,000 median listing home price proves that. But it's justifiable considering all the perks you will get from being a resident.
Final Take
After reading this article and taking note of key points, you'll be well-equipped as you look forward to buying a house and living near Hurlburt Field Air Force Base. We've already highlighted what it's like living near the base, the educational opportunities in the area, and five notable neighborhoods to live in close by the base.
With all this information, identifying the right neighborhood and acquiring a suitable property near Hurlburt Field Air Force Base should be a breeze.