Houses for Sale Near ISC Miami Coast Guard Base | Florida
Phil Ganz
/
8 Min Read
/
Dec 08, 2022
Our assessment is based on current property prices to provide the most up-to-date insight into this rising market.
PCSing to ISC Miami Coast Guard Base
Do you have orders for the ISC Miami Coast Guard Base? Are you going to relocate here soon? It's a lovely base, and the area is full of attractions. Few individuals have the opportunity to work here.
It boasts lots of sunshine, a distinctive, varied culture, a fantastic food scene, and a wide range of activities to enjoy with your family and friends. You are going to love working and living here.
The ISC Coast Miami is short for "Integrated Support Command" and is based in Miami Beach. This center, like the others, is in charge of taking care of military personnel who require certain services. It specifically addresses the needs of the 7th Division, situated here. The United States Coast Guard only operates a small number of such commands nationwide.
ISC Miami's main task is to offer housing options, particularly for the military personnel stationed here from various parts of the nation. Because of the skyrocketing property prices in the Miami region, housing is a critical issue. The stakes are considerably higher for married couples who have to move with their spouses and children.
Authorities attempt to help troops find accommodations even before they arrive. One needs to put in their request for accommodation early, and they should have a spot that suits their needs before they land. The United States Coast Guard's civilian employees receive a comparable level of service.
ISC Miami is also in charge of the local reserve and retired personnel. But accommodation is not the only service the station provides. Health care is equally vital. To put it another way, the integrated support centers are some of the US military's cutting-edge resources.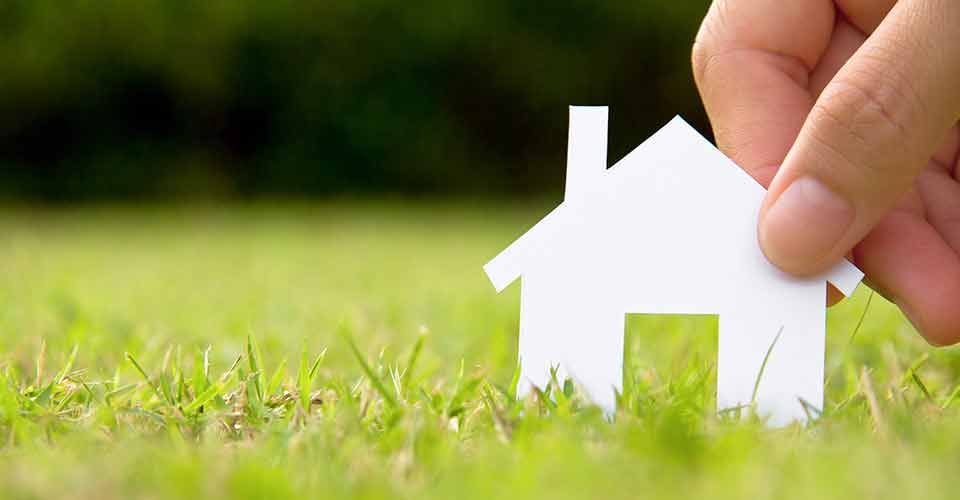 Where to live near ISC Miami
There are numerous lovely areas close by that you can take into consideration if you're looking for houses for sale near the ISC Miami Coast Guard base. While some of these communities, such as West Miami and Key Biscayne, can be over 25 minutes away, others are just 10 minutes away.
But you must consider the cost of your property and the overall deal, including commuting convenience, access to amenities, schools, the crime rate, etc. For first-hand knowledge, you should also speak with your military relocation experts.
Here is a short breakdown of each community nearby.
Wynwood
The Wynwood neighborhood, one of Miami's cultural hotspots, is where those who appreciate art or nurture a creative spirit might find the house of their dreams. This former commercial area, located southeast of the intersection of Interstate 95 and Interstate 195, has recently seen a massive property boom and an increase in art galleries, studios, cocktail bars, and breweries.
Over 70 galleries can be found in Wynwood, which also has vibrant murals such as the renowned Wynwood Walls. Along with the local artwork, the neighborhood is home to various hip restaurants, craft breweries, and small boutiques.
Wynwood Brewing Company is the area's premier beer supplier. But this community doesn't just like to buy local; folks also support each other.
The Wynwood Pride Festival, which attracts over 50,000 visitors each year, is part of the area's goal to unify and offer a forum for the city's LGBTQ+ population. Moreover, on the northern side of the neighborhood sits the public Roberto Clemente Park, which has sports fields, a playground, and a community center.
Wynwood is a densely populated area. Those looking to buy a home will mostly find multi-family properties and condominiums. Most of the larger homes in the neighborhood sell for between $600,000 and $800,000, while studios and one-bedroom apartments start below $500,000.
Wynwood hosts nine public schools, including Paul Laurence Dunbar K-8 Center, Eneida M. Hartner Elementary, Air Base K-8 Center for International Education, and Booker T. Washington Senior High School. There are several private and charter schools as well. All of Wynwood's public schools are rated above average by GreatSchools.
Little Havana
Little Havana is a Miami neighborhood with a population of over 28,000 people. Cuban migrants originally inhabited it. It is still occupied mainly by Cubans and has a vibrant Latin culture. You can sense Cuba's culture, architecture, history, art, music, and cuisine here. It is a vibrant and beautiful community you should consider participating in.
Residents of Little Havana enjoy a vibrant urban atmosphere. The Calle Ocho, a bustling boulevard on Southwest Eighth Street, serves as the neighborhood's hub. It's dotted with Latin-style eateries, bakeries, fruit markets, cigar shops, art galleries, music venues, and rum bars.
Additionally, it is home to the renowned Máximo Gómez Park, aka Domino Park, where residents congregate to play dominoes and talk sports and politics.
The sidewalk is decorated with graffiti featuring traditional Cuban cultural icons like Celia Cruz and Jose Marti, cigars, tropical fruits, and musical instruments, among other items of Cuban pride.
Cuban cuisine is among the best ways to immerse oneself in the culture. Visit the renowned Versailles restaurant for a real Cuban dinner, or explore other popular Cuban eateries for that famously sweet Cuban coffee and sandwich. Family-run businesses abound in Little Havana, and the residents are amicable.
The artistic and cultural environment in Little Havana is highly active. Every year in March, the area hosts the Calle Ocho Music Festival to honor Carnaval Miami. Well-known entertainers often headline the celebrations.
There are also museums and art galleries such as the Molina Fine Art Gallery, the Futurama 1637 Art Building, the Tower Theater, and Cubaocho Museum & Performing Arts Center (a great place to have a mojito).
Everyone can find something to enjoy in Little Havana, which is also true of the local real estate market. The neighborhood has everything, from opulent homes to charming, brilliantly colored bungalows and excellent condos.
Studio apartments and one-bedroom condominiums start at around $450K, while two-bedroom ranch-style homes with small yards cost around $300K. Luxury properties start at $1 million and have resort-style amenities plus modern or Mediterranean architecture. The median rent is $936.
Little Havanna has 14 public and several private and charter schools, including Shenandoah Elementary, Riverside Elementary Community, Citrus Grove Middle School, Miami Senior High School, Calvary Baptist Church School, and Booker T. Washington Senior High.
Coconut Grove
The beautiful Coconut Grove community is directly south of the city center, on Biscayne Bay's shoreline. Locals call it. The settlement dates back to the early 1800s, but it wasn't until 1925 that it was officially recognized as part of the city.
The area is known as "The Grove" by residents because it has quiet, tree-lined streets, beautiful older structures, and well-kept parks. Here, a laid-back, welcoming ambiance with a hint of bohemianism brings memories of the 1960s, when the city was a relaxing commune for hippies.
The area is well-known for both its bustling bayfront and quaint downtown. The accessible downtown streets are home to the Cocoalike shopping complex and a variety of stores, pubs, and coffee cafes. The neighborhood comes alive at night thanks to locally owned clubs, sports bars, and dives.
Famous community parks line Bayfront Avenue's oceanfront, and several marinas cater to maritime sports like rowing, paddle boarding, etc. The Bayfront is always packed since the Grove locals like surfing the decent waves. Indeed, the local calendar is jam-packed with events. There is a profound sense of togetherness in Coconut Grove.
For instance, the Coconut Grove Arts Festival, which showcases outdoor displays of domestic and international artists' creations, takes over the neighborhood every February. The regular Saturday Farmer's Market is another community event.
Single-family homes and condos blend pretty evenly in Coconut Grove's housing scene, offering options for various needs and price ranges. Single-family homes typically start just shy of $1 million, while moderately sized 1- and 2-bedroom condo units often cost $200,000 or more.
However, homebuyers frequently find single-family houses and condos with amenities like pools and waterfront views for one to three million dollars. A one-bedroom apartment typically costs $1,800 per month to rent.
The community has nine public learning institutions, all rated above average by GreatSchools. Additionally, there are 14 charter and private schools.
Brickell
Brickell is a densely populated commercial and residential neighborhood with a unique, vibrant atmosphere for individuals wishing to live in downtown Miami.
The region has long served as a center for banking, investing, and financial organizations, earning the moniker "Manhattan of the South." It is located right south of the renowned Central Business District. Before the arrival of residents, the streets would appear deserted after 5 p.m.
But all of a sudden, things changed. Numerous new inhabitants moved into the region as a result of significant developments. These developments include the Brickell City Center, which provides upscale amenities. Sugar, Miami's tallest rooftop bar, is located 40 stories atop the East Hotel and sells delicious cocktails.
Due to the enormous population density, Brickell's housing consists of apartments, condominiums, and other multi-family homes. Most properties are skyscrapers with a range of features, including upscale comforts. Typically, apartments range in size from 700 to 3,000 sq ft, contain one to three bedrooms, and often have two bathrooms.
Additionally, there is a broad difference in costs, with primary apartment homes starting around $250K and the most opulent mansions usually costing over $2 million. But most things in the neighborhood are within walking distance, so that you won't spend much on transportation.
The neighborhood has nine public schools, all rated above average by GreatSchools. Additionally, there are four charter and private schools.
Upper East Side
The Upper East Side neighborhood is north of Interstate 195, between Biscayne Bay and Biscayne Boulevard. Its architecture blends elegant, modernist structures with South Florida's distinctive style and panache. The community is the focal point of the Miami Modern Historic District, aka MiMo.
Several of the best amenities in the neighborhood can be found on Biscayne Boulevard, including eateries like Blue Collar and Moshi Moshi MiMo.
The modern historic district stretches 27 blocks on Biscayne Boulevard and is home to some of the city's top dining and shopping. Another thriving zone on the Upper East Side is Miami Ironside, filled with art galleries, boutiques, restaurants, etc.
Furthermore, residents can unwind and take in the scenery at Morningside Park. There's also a boat ramp for those who want water access.
The Upper East Side is home to several luxurious houses and a combination of condominiums. Small apartments start at $100,000, with most listings for less than $700,000.
These usually have between 600 and 1,200 square feet of living space and a maximum of two bedrooms. The typical listing price for single-family homes is over $1 million, with those in posh neighborhoods selling for around $5 million.
There are nine public and two charter and private schools in the area. These include Morningside K-8 Academy, Phyllis R. Miller Elementary, the Air Base K-8 Center for International Education, Miami Edison Senior High, Booker T. Washington Senior High, and the American Worldwide Academy.
Top attractions
If you are looking for things to do, the area around Miami Beach is blessed with a lot, from beaches to parks, golf courses, flourishing art scenes, restaurants, cafes, and bars.
Here's a look at the top activities to enjoy with your buddies or family.
Vizcaya Museum & Gardens
This lovely Italian mansion sits in the heart of lush, carefree Coconut Grove. Its 43 acres include a sizable bayfront terrace, exquisitely landscaped gardens, and the mansion itself.
The museum is home to a unique collection of artifacts and ornamental works from Europe's 16th to 19th centuries. Numerous occasions, such as weddings and quinceaneras, can be held in the gardens.
Key Biscayne
The idyllic island of Key Biscayne is only 15 minutes from the heart of Miami. It has nature preserves, sandy beaches, and beach restaurants. It shares southern and northern borders with Bill Baggs Cape Florida State Park and Crandon Park.
The latter offers water sports, including kayaking, snorkeling, and windsurfing, and has a golf course and tennis facilities. On the other hand, Bill Baggs Cape Florida State Park has mangrove wetlands for hikers and paved roads for bikes.
You can also view the island in stunning detail from the Cape Florida Lighthouse. Afterward, head to one of the beachside eateries to enjoy supper while enjoying the Magnifique sunset.
South Beach
The best place to enjoy Miami is South Beach, a public beach. You don't need any vehicle to get to the beach. But you'll need to cross Lummus Park to the southernmost side if you're seeking the most picturesque location.
It will be easy for you to recognize this beach because it has been used as the backdrop for almost all Miami-based movies and television shows. Even if you don't like the sun, it's always worthwhile to take a walk along the beach to see what it's all about. If you want to encounter a vast crowd, go after 4 p.m., when the masses have dispersed.
Phillip and Patricia Frost Museum of Science
The Phillip and Patricia Frost Museum of Science has a large, 50,000-square-foot front science section. It houses the Frost Planetarium, an aquarium, and two wings with year-round exhibits.
This museum is a cutting-edge structure with interactive elements, laser light shows, and diverse sea life. The soundtracks for the laser light shows are always spectacular, featuring artists like the Beatles, David Bowie, The Who, etc.
While downtown, visit the neighboring Bayfront Park; this massive Miami park also holds exciting music festivals and is an excellent escape from the boisterous city center.
Explore Wynwood Art District
Even with a large number of tourists, you shouldn't miss the well-known Wynwood Walls and the colorful murals that can be found around the Wynwood Arts District. This area is a must-see if you enjoy the arts.
Wrap-Up
Moving to an entirely new location is always tricky, regardless of how often you've moved. You must start over by getting acquainted with the neighborhood, looking for new places to shop and eat, and most pressingly, finding a home to live in.
If you're looking for houses for sale near the ISC Miami Coast Guard Base, you've come to the correct place. We are Florida real estate veterans and will be pleased to make your move into the area as easy as possible.