Houses for Sale Near NAS Key West Navy Base | Florida
Phil Ganz
/
8 Min Read
/
Dec 02, 2022
About NAS Key West Navy Base
The Naval Air Station Key West is among the many Naval Air Stations in the United States. It is famous for its excellent flying weather, and notable history and is the best location for marine endeavors.
Location
NAS Key West is a military airport and naval air station in Boca Chica Key, Monroe County, Florida. The station sits 4 miles east of Key West City and 90 miles north of Cuba. NAS Key West exists on more than one island and has three annexes as follows:
Truman Annex, formerly Naval Station Key West surface ship and submarine base.

Trumbo Point Annex, which was previously a seaplane base.

Sigsbee Park.
A Brief History of NAS Key West Navy Base
NAS Key West Navy Base first began in 1832 as part of the United States Navy's efforts to tackle piracy rampant in the area due to the presence of wealthy shipping merchants. The base grew during the Mexican-American and Spanish-American wars and expanded further during World War I when Key West became a dedicated base for the US Naval submarine.
In 1917, groundbreaking began for the Trumbo Annex, which would serve as the Marine Corrosion Facility. It was also the same year the first Naval Flight left Key West from the base. The following year, it received its first student aviators.
The base became inactive towards the end of World War I and resumed activity at the beginning of World War II. It became a Naval Air Station in 1940 and continued to grow and accommodate seacrafts and aircraft used in the war.
During the Cuban Missile Crisis, NAS Key West saw the establishment of Trumbo Point and Trumbo Annex as significant players in military history. The military base continued to become the ideal helicopter training site, as well as antisubmarine and airborne warfare training. It was briefly downgraded in 2001 to NAF Key West( Naval Air Facility Key West) but reinstated in 2003 as Naval Air Station Key West.
Specialty
NAS Key West is a fighter aircraft training facility for all military services. Since it is on the southernmost island of the Florida Keys, it is the perfect location for naval training and marine pursuits.
NAS Key West is also home to various commands, including the US Coastguard, the Joint Interagency Task Force South, and the Fighter Squadron One Zero One. It is also home to CARIBROC, Naval Air Warfare Center, and the Atlantic Meteorology and Oceanography.
The base supports surveillance radar, weather forecasts, anti-drug smuggling operations, and engineering research and development.
What It's Like to Live off a Military Base?
When you get an order to move to a new military base, one of your significant decisions will be whether to live on base or off base. Deciding whether to live on base or off base will depend on many factors, and there's no one-size-fits-all.
Whether you have been living on base and need a change of environment or want to get a glimpse of the experience of living off-base, below are the benefits you will enjoy when you choose an off-base housing option.
You Keep Your House Allowance
You give up your monthly Basic Allowance for Housing (BAH) when you live on base. While the amount may be beneficial in covering essential utilities, it may not be worth it for a small house. Remember, NAH may not cover renters insurance or the cost of home internet.
Living off-base allows you to access and keep your BAH, meaning you have total control over the money. You can choose housing that costs less than your BAH and save some of it.
Even if you may not necessarily make immense cost savings with the allowance, you have complete control over your money and how you spend it. You also have more options in terms of space, extra room and amenities, and even more privacy due to the distance between neighbors. If you want to own a home, you can use the allowance to invest in one.
Freedom to Run a Home Business
Running a home business while living on the base comes with procedures that may be tiring. You have to send an application to military officials, and there is no guarantee they will accept your wishes. This is especially true if your business doesn't agree with what the MWR office or exchange service operates or could run.
What's more, you may benefit from the help of small business insurance in such a situation. If your spouse runs a home business on the side, living off base allows you to do so comfortably without military officials' interference.
No Pet Restrictions
On-base housing comes with breed restrictions and other pet regulations ad guidelines. If you bring your furry friend, remember that your particular breed may be unwelcome in your on-base home. For example, bully breeds like Pitbulls have mostly considered safety hazards, while others like Rottweilers and Chows may or may not be accepted in your next base.
Choosing to live off base is the best option to save yourself the trouble of figuring out whether your pet is allowed. You can look for an apartment that accepts your breed, and you won't have to worry about issues like pet deposits or dealing with landlords.
Convenience
One of the most significant advantages of living off base is convenience. Undoubtedly, staying on the base gives you easy access to basic amenities and your workplace. However, living off base comes with the ability to separate your professional and personal life.
You and your family enjoy everyday living without them being immersed in military life. You also get access to better schools besides the ones in your base, and you can get to your house at whatever time you choose.
While bases have at least one gate open for 24 hours, you and your visitors must adhere to time restrictions if you live near a gate that closes early. Also, your guests who are not family members with IDs can visit you anytime without getting passes every time.
Lastly, you can choose what and what not to do in your yard, as most military bases have rules about what you can have in your yard. For example, you may not have above-ground pools if you live in military housing.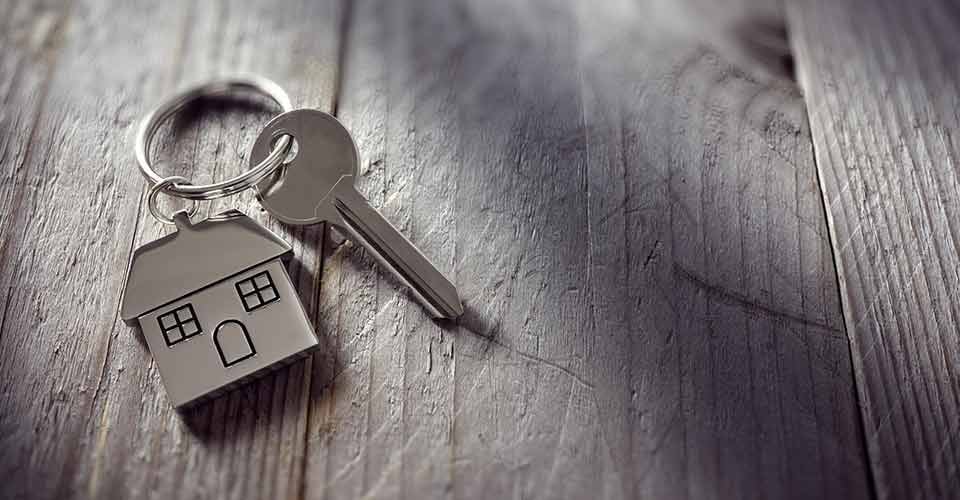 The Best Schools Near NAS Key West Navy Base
NAS Key West does not have DoD schools. However, your kids can attend Monroe County School District schools. From daycare and elementary to middle and high school, there is something for everyone to meet your child's learning needs.
Sigsbee Charter School
Most kids living in military housing in Trumbo Point, Truman, and Sigsbee Annexes go to the Sigsbee Charter School in the Naval Air Station Key West, Sigsbee Base. The school is among the best in the area and accepts school-going kids in K-8.
The school is a favorite for many as it offers marine science environmental education program that takes advantage of the local marine sanctuary to engage students with the natural environment through trips and projects.
But, your choices are not limited to on-base schooling. Here are some of the best schools near NAS Key West Navy Base you can take your child.
Daycares
When you have a small child, putting them in daycare means entrusting your child's safety and well-being to an institution. A daycare will look after your little one during the day when you are at work or attending to other responsibilities.
It would be best if you were sure your child is in safe hands, mainly because they are in the developmental stage and are also the most vulnerable. Fortunately, there is a daycare you can trust near NAS Key West that will allow you to go about your daily work while supervising and training your child.
Child Development Centre
The Child Development Centre is located at Arthur Sawyer Drive, Sigsbee Park, and offers daycare services for kids from 6 weeks to 5 years old.
Besides providing full-time care for kids, it also offers drop-in care of up to 25 hours weekly. Here, your child will be well taken care of by professionals at a cost that depends on your family's total income.
Elementary Schools
Do you have kids in elementary schools? Monroe County has a variety of above-average schools your child can attend.
To lessen your burden of looking for the right school for your child when hunting for homes for sale near NAS Key West Navy Base, below are the best elementary schools to choose from.
Poinciana Elementary School
Poinciana Elementary School prides itself in molding its students to achieve their highest potential and become better citizens.
Its mode of instruction focuses on empowering kids to surpass their most outstanding standards. Poinciana Elementary School is family oriented and is located at 1407 Kennedy Dr, Key West.
May Sands Montessori School
If you are looking for a school whose values encourage students to develop a love for learning, curiosity, respect, and self-motivation, May Sands Montessori School is your best bet.
It is a public school built on the teaching of Dr. Maria Montessori that aims to show diversity in our communities while instilling knowledge and values in kids in a safe and nurturing environment.
Besides academic excellence, the school also teaches students in humanitarianism and peace. You can find the school at 1400 United Street, Key West.
Gerald Adams Elementary School
At 5855 College Road, Gerald Adams Elementary School is among your best options near NAS Key West. The school allows you to train your child to develop their maximum potential.
Teachers and parents at Gerald Adams Elementary School work collaboratively to provide learners with the best learning experience and quality education.
Middle Schools
Monroe County has one middle school that serves kids up to 8 grade. Below is your available option near NAS Key West.
Horace O'Bryant
Horace O'Bryant Middle School is Florida's only middle school with a National School of Excellence designation from the United States Department of Education.
It is a Title I school that accommodates over 1040 students in PreK-8 grades. Horace O'Bryant has also won recognition as Florida Distinguished School and National Merit School.
Here, your child can push their limits and attain excellence while acquiring skills and tools to be productive citizens. The school is located at 2100 Flagler Avenue, Key West.
High Schools
While there are numerous high schools under the Monroe County District Schools, not all are convenient if you are looking for proximity to NAS Key West. The following high school is your best option near NAS Key West.
Key West High School
Key West High School is a public high school that is part of the Monroe County School District. It is committed to instilling vital skills in students and enabling them to pursue their goals.
The schools prepare your child for college, future career, and life after school. Key West High School is located at 2100 Flagler Avenue, Key West.
Key West also has faith-based private schools that accept pre-kindergarten to 8-grade learners. These include Basilica School of Saint Mary Star of the Seal and Grace Lutheran School.
Top 5 Communities near NAS Key West Navy Base
When looking for a house for sale near NAS Key West Navy Base, you can expect to find what you are looking for in Key West or the nearby towns of Stock Island and Big Coppit Key. The place offers a variety of home styles to suit your needs, be it affordable houses in quiet neighborhoods or luxurious condos.
Below are five communities you should consider living near NAS Key West, under 5 miles from NAS Key West.
Casa Marina
Casa Marina lies next to Old Town and is a more laid-back community. It also has homes that are bigger than most of the surrounding neighborhoods. If you have a dog, Casa Marina offers you access to Dog Beach, a park by the beach, which is a popular spot for dog lovers.
Despite the privacy you enjoy at Casa Marina condominiums, there are also walking trails and biking. It is also your perfect choice for spacious homes.
Newtown
Also known as Midtown, it is the modern and quiet part of Key West that welcomes tourists and residents. The neighborhood is at the center of Lower Keys and has open water areas. You will also find historic homes with enclosed gardens, expansive lots, and pools.
Given its location, it is easy to access or reach other communities while living here. Although there are numerous hotels, the place also features private homes you can rent or buy. Its proximity to amenities like restaurants and shops gives you the convenience you need to live a comfortable life.
Smathers Beach
If you are looking for an apartment, a private home, or a condo, you will find it at Smathers Beach. It is your ideal destination for a beachfront property as it lies north of the Atlantic ocean and is among the four Key West Beaches.
It is also home to restaurants, Key West's longest beach, and the Key West Airport. You can visit the Key West Beach Club with your family and enjoy biking, ocean views, and even walking downtown.
Old Town
Old Town runs from the Old Town Key west to the lower parts of Duval Street. It is considered the most convenient neighborhood for visitors as you experience the authentic Key West life. Enjoy proximity to the best restaurants, beautiful historic architecture, and the Historic Seaport.
If you choose to live here, you can visit museums, marinas, art galleries, and the famous Duval Street. Old Town is among the best places to find a home for sale near NAS Key West due to its nearness to social amenities and attractions that make Key West special.
Sunset Marina
Located in Stock Island, Sunset Marina is your ideal option if you are new to Key West and still finding your footing. It predominantly features private condominium complexes with community facilities like a pool, clubhouse, and boat slips.
You will get excellent water views, and you can also rent a boat slip on a short-term or long-term basis if you have a boat or enjoy boating.
Conclusion
Whether you want a beachfront home overlooking the sea or a quiet and serene environment, you can find your ideal home for sale in NAS Key West. If you find the cost of homes on the higher side, consider taking advantage of VA loans to finance your dream home.