Houses for Sale Near NAS Pensacola Navy Base | Florida
Phil Ganz
/
8 Min Read
/
Dec 18, 2022
A successful search requires sufficient real estate information about the surrounding communities. This guide will walk you through the real estate industry around the naval air station. But first, let's talk more about the navy base.
NAS Pensacola Navy Base
The Naval Air Station Pensacola has gained the reputation of being a naval aviation cradle. Located within Pensacola's city limits, the base is famous for its advanced training fields and programs for multiple military ranks.
The Blue Angels, a squadron that performs impressive demonstrations, call this base home. The base also has the equipment to train surgeons for naval flight operations.
The Base's History
NAS Pensacola's history dates back to the 16th Century when Don Tristan de Luna, a Spanish explorer, raised a little fort.
Later in the 18th Century, the government opted to set up a navy yard here. Construction began in 1826, and the base initially specialized in dealing with and organizing piracy and slave commerce.
Unfortunately, during the Civil War, the base operators surrendered to the enemies. Reconstruction began immediately after the cease-fire.
As World War I approached, the base only had a few trained pilots and aviators as it served as a naval air station. By the war's end, it had groomed thousands of professionals ready to go into battle.
The naval air station witnessed tremendous growth during World War II and has since made significant strides to become an essential part of the country's navy bases.
NAS Pensacola's history also includes three hurricane experiences that caused nearly catastrophic damage to the base.
NAS Pensacola's Specialty
The Naval Air Station Pensacola fully supports military members' operational and training missions. The base's activities are essential in enhancing the US Navy's readiness for the battlefield.
Most Naval Aviators, Aircrewmen, and Flight Officers start their journey in the military from NAS Pensacola. NAS Pensacola has multiple tenant commands that make their operations seamless. These commands include the Naval Air Technical Training Center, the Blue Angels, Marine Aviation Training Support Group, Naval Aviation Schools Command, and the Naval Education Training Command.
Living Off Base
The housing system at NAS Pensacola is often reserved for newcomers. Most senior service members opt to relocate off-site, meaning that you'll need to search for houses for sale near NAS Pensacola Navy Base. While this is the case, is living off base worthwhile? Let's find out.
NAS Pensacola offers an ideal environment for workers and their families. When you receive PCS orders to NAS Pensacola Navy Base, a lot will go through your mind. What is best for your family? Are there any worthwhile schools for your children? Will you find reasonably priced off-base housing options? How old is the base?
While you think about these questions, here are some reasons why finding houses for sale near NAS Pensacola Navy Base and living off base is a good idea.
Attain Work-Life Balance Easily
Staying on-base means interacting with military colleagues during work hours and after you close your day. Living off-base ensures you separate from military life, which is essential for your family's health.
Besides, you can also be closer to civilian friends and make meaningful relationships away from the military base.
Save Money
The Department of Defense usually offers Basic Allowance for Housing to service members who can't access government quarters during their military stay. This allowance helps military members to pay housing costs with ease. Living on base usually means that you'll forfeit your BAH.
It gets even better. If you live off base, you'll receive your allowance. If you find a home whose mortgage is less than this allowance, you could save the extra amount or use it to cover other expenses.
More Housing Options
Do you want to choose from different amenities, updated spaces, and more rooms? Proceed to find houses for sale near NAS Pensacola Navy Base.
These houses let you live off base and offer you an incredible variety. Besides, you could personalize the house to match your preferences.
Better Schools
Usually, military bases have schools for on-base students. These schools often feature small class sizes and incredible parent interaction. However, you won't be spoilt for choice.
On the other hand, living off base allows your children to attend local private schools, public schools, or charter schools. You can choose a suitable school from the vast collection.
No Pet Restrictions
Will you be moving with furry family members to NAS Pensacola Navy Base? Living on base means adhering to specific breed restrictions and pet guidelines. If you opt to live off base, you can choose municipalities that allow all pet breeds.
Venture into Real Estate
As you search for houses for sale near NAS Pensacola Navy Base, remember that you'll only be here for a few years. You'll soon receive your new PCS orders, meaning you could make a killing from the house. Alternatively, you could rent it and use the rent to cover your mortgage payments.
For most military members, purchasing a home makes more financial sense than renting. However, assess your specific situation to know whether this move will work ideally for you.
Housing Hunting in Pensacola
Once you decide to live off base, you must prepare for house-hunting. There are numerous houses for sale near NAS Pensacola Navy Base, so how can you narrow down to your preferred house? Follow these guidelines to ease house hunting.
First, you'll need to set achievable goals to guide your search. Think about what will appeal to you as the perfect house, then set out to get it. Ensure you also have a budget, ensuring it stays within your BAH.
Create search filters that'll specify your must-haves and wish lists. Share the filters with your real estate agent to ensure you remain on the same page during house hunting. Research the area extensively to know what to expect in the real estate market. Consider security, access to amenities, proximity to the base, and school options.
Remember to track your favorite homes and narrow down your search along the way. Schedule open houses to get a closer feel of your preferred houses where possible.
The School Systems around NAS Pensacola Navy Base
While trying to find the best houses for sale near Pensacola Navy Base, you must also consider the school systems. You want your children to receive the best possible educational opportunities as military members.
NAS Pensacola is in the Escambia County Public School District, meaning your child will attend these schools. You can choose from dozens of public, private, and charter schools not far from the base. Besides, bus transportation is available for students not close to the schools.
Day Care
At Pensacola, you'll have different childcare programs, including family childcare homes, child development centers, and school-age programs.
Top daycare options include the NAS Pensacola and Corry Station Corry Development Centers, which offer developmental care to children between 6 weeks and five years of age.
Navy Point Elementary
Take your young children to Navy Point Elementary, where they'll learn the value of excellence at an early stage. The school community here works to motivate students to develop into successful learners and good citizens.
Warrington Middle School
At Warrington Middle School, the teachers help students find and exploit their talents in the best possible way. Your children will also enjoy social and emotional learning that guarantees a wholesome learning experience.
Escambia High School
Escambia High School is an excellent college-preparatory school for your teenage children. Students from diverse backgrounds get multiple extracurricular opportunities that complement the college- and career-ready courses available here. Let your young ones get the preparation they need to take on the world.
Pensacola High School
Located near downtown Pensacola, this high school is home to the fighting tigers, meaning your young adults will get more than classwork when they attend school.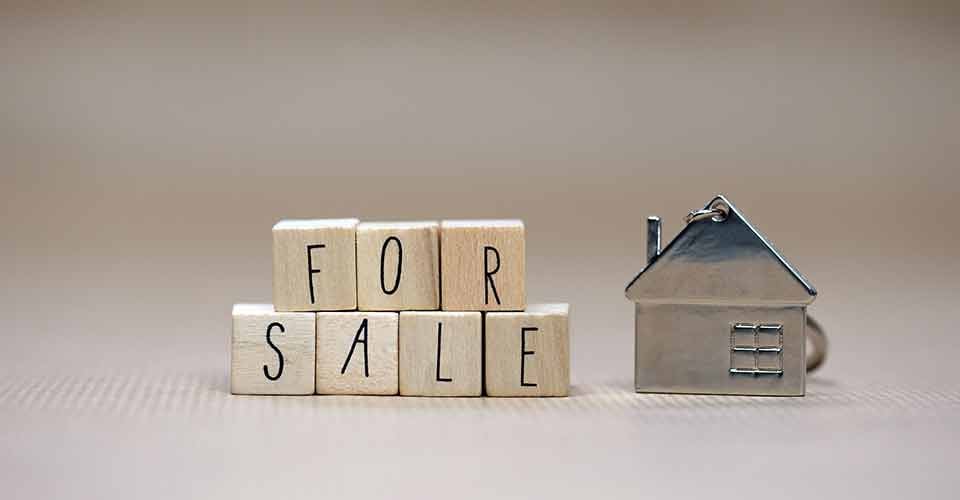 The Top 5 Communities Around NAS Pensacola Navy Base
Career-minded military spouses consider Pensacola as an ideal employment place for good reasons. Most communities around the naval air station offer proximity to the navy base and access to incredible amenities.
You'll need a headstart before you start searching for houses for sale near NAS Pensacola Navy Base. Here are some top communities you could consider settling down in.
Warrington
Located just 4 miles from the Navy Base, Warrington offers a quiet housing alternative coupled with a short commute to work. Whether you're looking for temporary lodging, rental properties, or homes for sale, this new middle community has covered you. This community offers a sparse suburban feel for residents.
Warrington has numerous family-friendly experiences that you can complete during your off-work hours. You could enjoy the Uninhabited Island Kayaking adventure or learn to surf at Pensacola Beach.
Herons Forest
Herons Forest will perfectly fit your family if you fancy staying in a gated community. This community offers newer homes in a mature setting. Military members looking for houses on sale near NAS Pensacola Navy Base love this area because of the lush landscapes and well-built houses.
Enjoy seamless access to Trout Point Watchable Wildlife Area and spend time at the community pool, sandy beach, or tennis court. You'll enjoy a secure community with recreational facilities in a green space atmosphere. The gated community delivers peace along with added privacy and security.
You'll have quick access to Walmart, Target, and additional restaurants like Trigger's Seafood Restaurant and Winn-Dixie.
Pine Forest
Do you want a country feel when you move to NAS Pensacola Navy Base? Pine Forest offers precisely that with large yards and less tourism. Most homes are medium-sized, ranging from three, four, or five bedrooms. Choose from various floor plans suitable for your family setting.
The homes here are located in a peaceful community close to shopping, restaurants, and schools. You could take your children to Beulah Elementary, Pine Forest High School, or Bellview Middle School.
Pine Forest is also an ideal community for service members looking for moderate price ranges. The good-sized lots and county feel deliver an incredible living experience during your time at the Navy Base.
Star Lake
If you settle down in Star Lake, you'll enjoy quick access to the Naval Air Station, Maritime Park, and Joe Patti's Seafood. You'll find new construction options as builders revitalize older homes.
Besides, Star Lake offers boating access to Pensacola Bay, while different properties have lakefront locations, golf courses, and bay fronts.
This vibrant small community has numerous real estate options for military families who've moved here recently.
Ferry Pass
Ferry Pass borders the Escambia River to the north, Pensacola to the south, and Ensley to the west. If you're a boating enthusiast, consider staying in the eastern part of the community that sits on Escambia Bay.
This budding community offers less expensive housing options than most of Pensacola. Although there's little industry here, you'll still find fast food restaurants and Starbucks restaurants along the highway. Overall, Ferry Pass is the ideal location for any service member looking for a residential area with less traffic and vacationers.
Fun Activities for you and your Family Near NAS Pensacola Navy Base
If you enjoy warm breezes, fun in the sun, and sand between your toes, you'll relish your orders to Florida's Emerald Coast. Apart from being a stunning locale, South Pensacola has some of the most exquisite beaches.
As you scout for houses for sale near NAS Pensacola Navy Base, here are some family-friendly activities you could look forward to.
Explore the Pensacola Beach
There is always something going on on this beach, from concerts to CrossFit competitions. The beautiful, white sandy shores will delight your family. The beach's fine, powdery sand glistens in the sun, offering the perfect reclining spots.
Regardless of your style, the beach offers a beautiful environment to relax. The crystal clear waters draw fishing enthusiasts and beach lovers to Pensacola Beach.
Perdido Kids Park
Your kids will love the swings, replica Blue Angel planes, and towers present at the Perdido Kids Park. The Kids Park also features a pavilion and playground to keep your children engaged.
Recline in the picnic areas with barbeques and tables. Spend hot Florida afternoons at the misting station.
Cruise with Dolphins
Find a cruising company in town and enjoy refreshing dolphin tours. Create memorable experiences for your loved ones as you watch intelligent, playful, and majestic dolphins that leap from the waves behind you. The most common dolphin species is the bottleneck dolphin.
Johnson Beach
Many military families find great pleasure in nearby Johnson Beach. The sugar-white sand and emerald-green waters are incredible attractions for locals and tourists. Military members enjoy a waiver on the national park's entrance fee. Make the trip to the beach in under a half hour from your post.
Johnson Beach is ideal whenever your family needs to take a break from the crowds. Soak up a little sun and enjoy the water before returning to your daily hassles. Consider exploring the popular trails with hand-curated trail maps.
Blue Angels
The US Navy Flight Demonstration Squadron draws huge crowds with its perilous maneuvers in exhibitions. Spare time to watch the team of distinctive blue and gold Hornets flying in tight formations over the city. The roar of engines, perfectly-symmetrical formations, and smoke streamers will delight you.
Explore Pensacola's Civil War History
Enjoy a guided, two-hour sightseeing tour that takes you back to the Civil War days. Visit the battle lines to learn how Pensacola moved from a prosperous Florida city to a primarily burnt town.
While on tour, you'll also take a trip to the top of the town's Lighthouse and Museum. The lighthouse has multiple tours ranging from Light of the Moon Tours to special wedding events and ghost tours.
Conclusion
While this information is sufficient for any service member looking for houses for sale near NAS Pensacola Navy Base, partnering with an experienced realtor will ease the house-hunting process.
They're more versed in the area and can help you narrow your search faster. Ultimately, you'll settle down faster and enjoy a fruitful stay in the area.