Houses for Sale Near Naval Air Warfare Center Navy Base | Florida
Phil Ganz
/
8 Min Read
/
Dec 05, 2022
A dedicated team is there to help brave service members find the perfect place to call home. They made the website with one thing in mind - making it easier for service members to find the appropriate residence to call home. You can trust that we will put your needs first throughout the home-buying process, giving you more time for your loved ones and military duties.
You deserve the same dedication when purchasing a property as you have shown in protecting the United States. Buying a house can be stressful, but our staff is here to help you locate the perfect place to call home in a safe and welcoming community with excellent schools.
The headquarters of the U.S. military's efforts in modeling, simulation and training (MS&T) is in Orlando, which is also home to the most significant concentration of MS&T businesses worldwide. One of the mainstays of the federal government's MS&T solid presence in the area is Team Orlando, a joint effort of the armed services in the area. The MS&T Systems Technology Division is vital to the Naval Air Systems Command and the Navy.
Background on Naval Air Warfare Center Navy base
This Orlando-based Navy installation is relatively modest compared to others across the country. Its purpose is to provide military courses that cover submerged and above-water activities. About a thousand scientists, engineers, contractors, and support staff work at the Naval Air Warfare Center Training System.
Ridgecrest's primary source of jobs is the Naval Air Warfare Center Weapons Division, located at the former China Lake Naval Weapons Center (NWC) and the current China Lake Naval Air Weapons Station (NAWS).
Ridgecrest's growth as a distinct community is mainly due to the city's secure economic footing as a NAWS service community and to the city's other advantageous physical attributes:
The Air is Fresh and Clean.

A wide variety of leisure activities are within easy reach.

They have good water.

Room to expand.

Easy Access to Major Highways.

Conveniently located close to both Bakersfield and Los Angeles.
In the U.S. Navy, the NAWCTSD is an Echelon IV command that answers to the Commander of the Naval Air Warfare Center Aircraft Division (NAWCAD) at NAS Patuxent River in Maryland. Orlando, Florida, is home to NAWCTSD, located in the Central Florida Research Park just next to UCF (UCF).
Navy Support Activity Orlando, of which this building is a component, is located in the Central Florida Research Park (NSA Orlando).
The aeronautically certified U.S. Navy Captain who serves as the C.O. of NAWCTSD is also the installation C.O. of NSA Orlando. As a result, NSA Orlando reports to both the Commander, Navy Installations Command (CNIC) as C.O. of NSA Orlando and the Commander, Naval Air Warfare Center Training Systems Division (NAWCTSD), for issues about the Naval Air Systems Command (NAVAIR).
All aircraft, surface, and underwater training systems, equipment, and programs for the United States Navy, as well as all aviation training systems for the United States Marine Corps, are developed, tested, evaluated, acquired, and managed over their entire life cycles, and supported by NAWCTSD.
In cases when the United States Army, United States Air Force, and United States Coast Guard use similar systems or platforms, it also offers training support and interservice coordination.
Major programs and Training Systems at NAWCTSD:
Cross Warfare Programs
Aviation Programs
Undersea Programs
Surface Programs
A brief history Naval Air Warfare Center Navy Base
In 1941, Commander Luis De Florez took charge of the Navy's newly formed Special Devices Desk inside the Engineering Division of the Bureau of Aeronautics. De Florez was a free spirit who thought artificial training aids would be most effective for our troops. The Navy agreed and set out to improve readiness training by creating synthetic devices.
Because of its rapid expansion, the Division has renamed the Special Devices Division in 1946 and relocated to Port Washington, Long Island, New York. They renamed the department in 1956 to the Naval Training Device Center, which was relocated from Long Island to Orlando, Florida, in the middle of the 1960s. Orlando is home to the NAWCTSD, or the Naval Air Warfare Center Training System Division, Florida.
The Center relocated to its current location in 1988, and in 1993 it officially changed the Division's name to the Naval Air Warfare Center Training System Division. The Division focuses on developing training methods for military troops in submerged and surface activities, in addition to air warfare training.
The NAWCTD is situated within the UCF Central Florida Research Park. The Central Florida Research Park is home to Naval Support Activities (NSA), Orlando. People believe that NSA Orlando, with 40 acres, is the tiniest U.S. Navy installation in the world.
The primary NAWCTSD base is situated on land and in buildings owned by the United States government and classified as Naval Support Activity Orlando in 2005.
Additional nearby buildings and facilities are shared in partnership with the Central Florida Research Park and the University of Central Florida and house other Department of Defense (DoD) and Department of Homeland Security (DHS) activities, including:
U.S. Army Futures Command's Synthetic Training Environment Cross-Functional Team (STE CFT).

U.S. Army Program Executive Office for Simulation, Training, and Instrumentation (PEO-STRI).

U.S. Marine Corps Program Manager for Training Systems (PMTRASYS).

Air Force Agency for Modeling and Simulation (AFAMS).

United States Army Simulation and Training Technology Center (STTC), Federal Law Enforcement Training Centers (FLETC) Orlando team.

Veterans Health Administration Simulation Learning, Education and Research Network.
As was mentioned before, the NAWCTSD CO also serves as the NSA Orlando CO. Captain-rank Naval Flight Officer or Naval Aviator who is either an unconstrained line commander dual-designated as an acquisition professional (AP) or restricted line aeronautical engineering duty officer leads the combined NSA or NAWCTSD Orlando.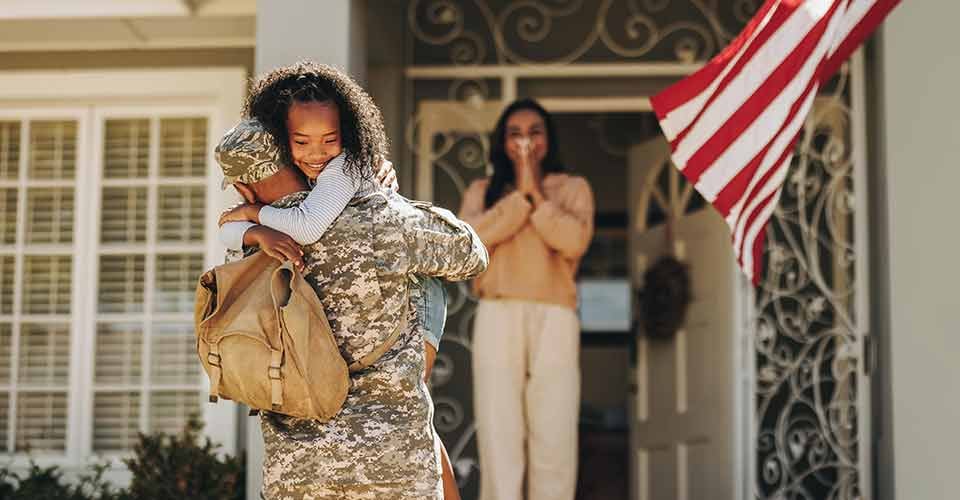 Life in Naval Air Warfare Center Navy Base
The NAWCTD, Orlando, currently employs around a thousand scientists, engineers, support staff, and contractors. With houses for sale near Naval Air Warfare Center Navy Base, about 120 military soldiers and 2,200 civilians are now stationed at or around NSA, Orlando.
In addition to the local Central Florida community, NSA Orlando supports 3,200 members of the Joint Services Reserves, 48,000 veterans, and 350 military families. The small size of NSA Orlando means that the installation does not have any temporary housing available to its personnel.
Due to its relatively modest size, NSA Orlando lacks facilities like schools, commissaries, and barber shops that are common in other locations.
NSA, Orlando, does not have any hospitalization services on base. However, you may find these standard beginning facilities just 20 miles to the southwest, close to Orlando International Airport. Via Tricare Prime Remote, you can access the dental and medical services of the civilian healthcare facilities in your area.
Navy Federal Credit Unions are also not located on post, but there are numerous in the Orlando region. One is situated in Winterpark, Florida, just 11 miles west of NSA Orlando.
Keep in mind that the base is in a region that experiences hurricanes from June to November. When you expect a hurricane near the time you plan to be at NSA Orlando, get in touch with your sponsor in case evacuations are already underway.
There is a wider variety of houses for sale near Naval Air Warfare Center Navy Base options available to you if you live off base, which is especially appealing when you have a family.
It opens up a wide range of housing possibilities for you, such as the increased likelihood of finding a separate single-family home, greater privacy, and the ability to select your preferred school district when living farther from the base.
You and your family can easily spend a week or more in Orlando, as Disney World, Sea World, Epcot, and Universal Studios are all within 35 miles of NSA Orlando. Because of its status as a top tourist hub, Orlando is home to several establishments catering to both families and adults, including fine dining options, extensive shopping opportunities, and a thriving nightlife scene.
Top 5 communities in Naval Air Warfare Center Navy Base
New homes for sale near the Naval Air Warfare Center Navy Base are attractive since they are close to a bustling military installation and one of the most popular tourist destinations in the United States.
You'll need everything about the nicest neighborhoods in Naval, where to find the best deals on groceries, and how close you can get to the base if you decide to make the base your new home.
New homebuyers in the Naval Air Warfare Center Navy Base area can easily access various amenities, including parks, shopping complexes, bars, restaurants, and coffee shops.
Holiday Inn Express & Suites Orlando East - UCF Area
The Holiday Inn Express and Suites Orlando East UCF are conveniently located near numerous restaurants, bars, and attractions such as the Waterford Shopping Center, Firkin Kegler, Congo River Golf, and the University of Central Florida. Here to witness a fantastic game or concert? UCF Spectrum Stadium and the Addition Financial Arena are within easy driving distance.
The hotel is located 40 minutes southwest of Walt Disney World Resort and its attractions. The hotel provides direct access to Downtown Orlando and Orlando Venues like the Florida Amway Arena and Citrus Bowl Stadium through State Road 408. Waterford Lakes Town Center, about one mile south of the hotel, is home to a wide variety of shopping, dining, and entertainment opportunities.
Epcot, or EPCOT, is an amusement park at the Walt Disney World Resort in Bay Lake, FL. The Walt Disney Company's Parks, Experiences, and Products division owns and manages the park. It was the second of four theme parks constructed at Walt Disney World, following Magic Kingdom Park, and opened on October 1, 1982, under the name EPCOT Center, based on an idea Walt Disney had abandoned.
Epcot is often called a "permanent world's fair" because of its size (305) acres [123 hectares], over twice the size of Magic Kingdom Park, which is devoted to the appreciation of human achievement, including foreign culture and technological innovation.
In essence, Epcot is a combination of two separate parks. You can find attractions in Future World in three distinct complexes based on their respective themes (space, fantasy, and aquatic life). The 11 "pavilions" that make up World Showcase look out over the lovely coastline lagoon and the surrounding restaurants, shows, and activities. Take the monorail from Magic Kingdom to Epcot if you have a park hopper ticket.
Sea World
The Orlando, Florida, attraction is a theme park and marine zoo. SeaWorld Parks and Entertainment owns and manages the park. With its neighbors, Discovery Cove and Aquatica, SeaWorld Orlando becomes SeaWorld Parks and Resorts Orlando, a multi-park resort complex with numerous hotels. A total of an estimated 4.594 million people visited SeaWorld Orlando in 2018, making it the tenth most popular amusement park in the U. S.
While at SeaWorld Orlando, you can enjoy a wide variety of rides, entertainment, and animal displays. From the world's tallest roller coaster at Universal Studios Florida to the kid-friendly rides at Sesame Street Land, visitors of all ages may find something to their liking in Orlando.
Attractions like Manta, for example, sometimes have both animal displays and rides. At SeaWorld Orlando, you may feed dolphins, see killer whales, and participate in many other unique animal encounters.
You can visit SeaWorld whenever you choose and never run out of exciting things to do. There are fun things to do all year round, from delicious food festivals to beautiful holiday light displays.
Universal studios
A water park and two theme parks make up the Universal Studios Resort in Orlando. While not as well-known as Walt Disney World, many people still ask if they should go there on holiday.
Adults, teenagers, and kids aged five and up will enjoy a trip to Universal Studios. Visitors may enjoy various roller coasters at every Universal Studios theme park and walk through themed areas like the Wizarding World of Harry Potter and Jurassic Park.
Like viewing your favorite shows and movies on television but with the added thrill of extreme spins, drops, and other ride-like features, take on foes scarier than your kids before they've had churros.
Help the planet every day, if not every hour. And, yes, they do possess dragons. And one of them has natural fire breath, which is quite remarkable. We're talking about something that goes beyond the realm of fiction here.
Compared to nearby resorts and theme parks, Universal Studios' offerings for children under three are limited, and the park's characters and themes are less accessible to young visitors.
Bacon Bitch
Bacon Bitch has been open since 2017, and its menu features traditional American breakfast and brunch dishes with a bacon twist. It would be best if you threw the idea that breakfast needs to be dull out the window with their creative cuisine and one-of-a-kind eating experience.
Understanding what goes into a dish is the first step. It's essential to Bacon Bitch that they treat everyone fairly. They treat all their bitches with the same respect and consideration they give to the animals they raise.
As you approach the host stand, you hear, "Hey Bitch! There is little doubt that you'll be a Loyal Bitch who keeps coming back for more after you are set at the table and the waitress asks if you're a Hungry Bitch or a Thirsty Bitch.
Take away
The above are some ideas and items to consider when looking for houses for sale near Naval Air Warfare Center Navy Base, but ultimately, it boils down to your preference and circumstance. Whether or not to reside on a military installation might be challenging to resolve. While there are benefits to base living, also, there are many reasons to look outside the installation.
Choosing a place to call home is an important life choice that you shouldn't take lightly. Parents seeking a high-quality education for their kids have a wide variety of options around the military post. There are lots of young professionals living in town, and the populace as a whole tends to be politically centrist. Always do your homework on the specifics of your base and its surroundings before making any major life decisions.