Houses for Sale Near NS Mayport Navy Base | Florida
Phil Ganz
/
8 Min Read
/
Dec 16, 2022
Mayport Navy Base, Florida
Over the years, the Mayport Navy Base has built a reputation as one of the country's most advanced and prolific military bases. The US Navy operates this facility. The local airfield, named in memory of David L. McDonald, places the facility above its competition.
The Naval Station Mayport is the third largest base in the country. Its concentration of ships underscores the base's value to the US Navy. The facility has grown immensely throughout its eight decades of experience and can currently host about 35 ships.
The Jacksonville-based facility continues to draw a lot of attention from different quarters.
Mayport Navy Base History
Before World War II began, the government tried to find an ideal spot for the US Navy base in the country's southeastern part. The base's location has a strategic and attractive feel, as it lies between inland waters and the ocean. Every nation that took over this part of the country made this location its military base.
Jacksonville matched the demanding requirements that the government had in place. Construction began in 1939 and ended just in time as the US joined World War II. The base's official launch happened in December 1942.
The Navy activated and deactivated the base several times after the war ended. However, its value became clear again during the Korean and Vietnam Wars. During the same period, the government invested in numerous upgrades. The arrival of Spirit of 76 in February 1976 was another critical point in the base's history.
The base has expanded its amenities to meet its ever-evolving needs. Service members can now enjoy life enrichment classes, fitness options, and movie theatres, among other facilities. The Surfrider Fitness Center and Planet Mayport Center represent some of the upgrades completed at this base.
The Base's Specialty
It would help if you considered its multiple ships before you can enumerate the base's units. There are close to 20 ships split into cruisers, destroyers, and frigates. The USS Boone, USS Samuel B. Roberts, USS the Sullivans, and the USS Philippine Sea rank high among the most famous ships.
Most of the tenant units have yet to earn as much popularity. However, many service members love the Fourth Fleet, which was recently reactivated after spending many years in the cold. The base also boasts four aircraft squadrons - the Vipers, Jaguars, Grandmasters, and Airwolf.
Finding houses for sale near NS Mayport Navy Base should not be a difficult task. Besides its great popularity, this base also offers a great living experience for service members. Read on to find everything you need before you embark on this adventurous journey.
Living off Base - What Should you Expect?
Living off base is popular among service members for good reasons. Whether for the cost benefits or the freedom offered, finding houses for sale near NS Mayport Navy Base and settling in one is a good idea.
Here's why you should join the ever-growing bandwagon.
You can Save Money
Living off base lets you settle on a house well within your budget. You'll also receive a Basic Allowance for Housing available for any service member who stays in an area with no government quarters.
Ensure that you find a home with mortgage payments or rent obligations that do not exceed your BAH. With this approach, you'll have extra cash to cover your other expenses.
More Housing Options
Service members who live on base have to make do with what the government provides. However, if you're looking for something extra, consider living off-base.
You'll have a broader range of houses or neighborhoods at your disposal. Choose from single-family homes, condos, and apartments as you strive to find the best accommodation for your family.
Living off-base also allows you to find your preferred styles. Assess different neighborhoods to find one that best matches your preferences. You'll also get to select the amenities you desire.
Variety of amenities
Houses for sale near NS Mayport Navy Base will offer you multiple features unavailable in base housing units. Choose from houses with extra bedrooms, air conditioning, private swimming pools, or fireplaces.
The extra amenities guarantee a more seamless stay during your time as a service member at the Mayport Navy Base.
Fewer Moves within the Base
On-base housing usually depends on a service member's rank and family size. This state of affairs means you will move whenever you pick up a new rank or have a new baby. You'll eventually have more extra moves that you pay for out of pocket.
On the other hand, living off base means you'll only need to move when you get PCS orders. Ensure that you settle for a house that best suits your present family's needs. You could also settle for a house that lets you make adjustments as your family grows.
Option to Personalize the House
Do you love completing DIY home projects? Living off base lets you exploit your creativity. You'll be free to paint the house with your desired colors or add eye-catching decorations. Also, you could complete yard work projects that increase the home's curb appeal.
After purchasing a house in Mayport Navy Base, your BAH will help you cover your mortgage payments. Consider keeping the house as a rental property when you move to your new base.
While the rent can cover your mortgage, you'll need to take care of any required repairs before investing in the real estate market and research real estate values around the base.
Freedom from the intense military life
Living off base lets, you maintain a work-life balance. If you live on base, you'll be closer to work and might not make the most of your after-work hours. Besides, you'll immerse yourself and your family in military life.
You can make connections with people not engrossed in the military. Besides, you'll have an easier time separating work from home.
Better School Options for your Children
Depending on your military base, your children might attend school on base. Such schools usually have small class sizes and let you get involved in your children's education.
However, you'll have limited options for your young one's schooling. If you live off base, you'll have a broader selection of schooling options for your children.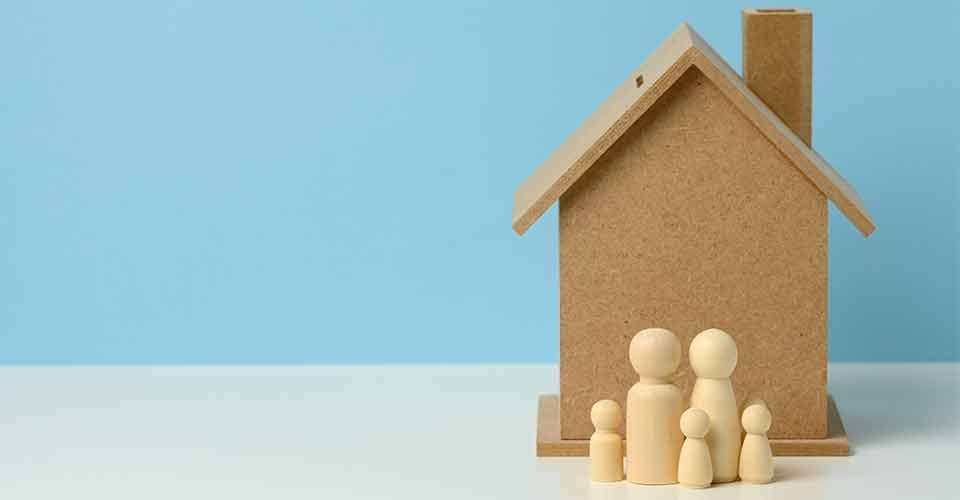 House Hunting Around Mayport Navy Base
Before you enjoy the benefits of living off-base, you'll need to hunt for your dream house. This process adds to the excitement of receiving your PCS orders at Mayport Navy Base. However, some service members need help to scout the area and settle on a home that appeals to them.
Here are a couple of tips that could ease this process.
Do your homework in advance
Work with a realtor to help you get detailed local street maps. Plot potential listings on the maps as you assess your local market expectations - available research amenities, schools, and other family concerns.
Remember to research anything that might affect your family's comfort. Get in touch with the local police department to understand the general security of the area. Assess convenience to restaurants and shopping centers and proximity to the NS Mayport Navy Base.
Prioritize your requirements
As you start getting a feel of the area, prioritize your requirements. Indicate your must-haves which will cover the number of bedrooms or bathrooms and the garage spaces you might require.
Ensure you fill your realtor in on these requirements to keep you on the same page. Most realtors need your input to deliver homes matching your interests and desires.
While considering houses for sale near NS Mayport Navy Base, ensure you work within your means. Setting your budget goes beyond only calculating your BAH.
Consider your financial goals while creating a budget. Remember to keep the cost of utilities within the government allowance unless you're willing to pay some of your expenses out of pocket.
Track your Preferred houses
Ensure you note down houses that catch your attention. Consider adding such homes to a "Saved Homes" folder if you're using an online listing platform.
Creating a list of your favorite homes will make narrowing your search easy. Revise the list while continuing with the hunt.
The School Systems in the Area
While searching for houses for sale near NS Mayport Navy Base, you'll also want to find ideal school systems for your children. Jacksonville offers the best school options for military personnel living on or off base.
Choose from the private, charter, and public schools at your disposal. Students can catch the school buses if their off-base house is far from the school.
Daycares
If you have toddlers when you move to NS Mayport Navy Base, you'll need the best daycares to help them in their formative years. Some of the best daycare facilities in the area include:
Kids at Play
This daycare is ideal for building your children's imagination. Children between six weeks and four years old will enjoy their time in this school. You could also bring your kids to the daycare's summer camps.
Kid City USA
Highly-trained childcare professionals allow your children to express themselves as they please. Your kids will enjoy fun and stability as they start interacting with the world.
Elementary Schools
If you have slightly grown children while looking for houses for sale near NS Mayport Navy Base, you'll have numerous elementary school options. Here are some of the schools you could consider.
Neptune Beach Elementary
Your children will receive individualized attention at this school to help them make the most of their talents. The highly qualified staff strives to ensure that all the students achieve success.
San Pablo Elementary School
Do you want your children to improve in math, science, and technology? The San Pablo Elementary School has academic and magnet programs that guarantee success in STEM subjects.
Middle Schools
Choose from a combination of charter schools, public schools, and alternative schools for your middle-school children.
Kernan Middle School
This middle school offers a comprehensive learning experience to students with different abilities. Your children will have tailored classes when they attend this school. Let your children pursue their preferred academic interests.
Duncan Fletcher Middle School
In this school, your children can apply the skills they learn in real-life situations. Give your young ones a head start when you enroll them here.
High Schools
The NS Mayport area offers enough high school options to guarantee your teenage kids the best learning experience. Some of the high schools near the base include:
Duncan Fletcher High School
Let your children get sufficient college preparation when they attend this prestigious school. The advanced placement and accelerated programs set your young ones up for success.
Stanton College Preparatory School
At Stanton, your kids will earn college credits while preparing for college. Military service members love the school for its exemplary education programs.
The Top Five Communities around the Mayport Navy Base
Are you looking for new houses for sale near NS Mayport Navy Base but need help figuring out where to start the search? These communities offer a diverse selection of single-family homes, urban apartments, and beachfront condos.
Here's a compilation of the best communities around the Mayport Navy Base.
Mayport Town
Located west of Mayport Naval Station, this small fishing community offers convenience for military officers looking to live off-base. The middle-class neighborhood offers modest housing options ranging from two-bedroom cottages to manufactured homes. Alternatively, you could settle for contemporary homes with three to four bedrooms.
During weekends, escape to the Jacksonville Zoo and Gardens with your family. The interactive and educational experiences help you discover the earth's wildlife. The town also borders the nearby Naval airfield, meaning you'll need to make do with the noise from landing aircraft.
North Beach
Southwest of Mayport is an ever-growing community where you can find homes at excellent value. The homes here are a mix of three or four-bedroom family homes. You could also opt for one or two-bedroom apartments in the nearby complexes. The new high-rise condominiums will serve you best if you love a home with a view.
Do you need a reclining spot with your family when you're not on duty? Make your way to the Castaway Island Preserve to enjoy incredible daytime hikes. Watch out for the local marsh wildlife. Be sure to tag along with your dogs during the hiking trails.
Atlantic Beach
Do you fancy staying in an upscale community? Then consider finding houses for sale near NS Mayport Navy Base in Atlantic Beach. You'll find the perfect combination of the best Florida and beach life here. The community is directly on the beach, so the houses are in high demand and come at a premium.
Choose from diverse home styles like elegant mansions on the beach and luxurious Mediterranean villas. If you need reasonably priced houses in this intriguing setting, you'll find them a few blocks from the beach.
Enjoy the beautiful Florida landscape with your family while exploring the Atlantic Beach Country Club. Let your children take swimming lessons while you enjoy the tennis courts and fitness center.
ICW-North
Over the Wonderwood Bridge, you'll find Intracoastal West which offers diverse housing options. Most homes are residential properties, meaning you'll integrate seamlessly with the surrounding community.
The area has a suburban feel with numerous family-friendly neighborhoods. Available housing options include townhomes, condominiums, apartments, and single-family homes. Enjoy easy access to the beach and city center.
Wonderwood
If you stay in Wonderwood, you'll usually need ten minutes to get to the base, depending on traffic. This community offers several nice complexes with three or four-bedroom houses. Enjoy easy access to the Dutton Island Preserve, where you can fish, hike, or camp with your family.
Try out your hand with kayaking and canoeing as you make your way through the well-marked paddle trail. If you're lucky, you can catch a glimpse of bottlenose dolphins during the journey.
Find a Home from the Diverse Options
With these insights finding houses for sale near NS Mayport Navy Base should be less daunting. The numerous dynamic housing options make this base ideal for off-base enthusiasts.