How to Avoid Unwelcome Surprises in the Mortgage Process
Phil Ganz
/
4 Min Read
/
Mar 03, 2022
You'll want to make sure you are familiar with the jargon involved in the mortgage process so that when you are talking to a lender, you can clearly communicate your needs and goals. Getting a mortgage that fits your needs will not be that difficult once you've learned more about your current financial situation and goals.
(Mar 31, 2023)
Here are some tips for you to overcome common obstacles when applying for a mortgage!
Insufficient income
If you have insufficient income for your desired loan amount, you have two options: go with a smaller loan or add supplemental income. The first choice is easier: just reduce the loan amount you're requesting, so it fits within your income range. However, if your heart is set on that larger house or car payment, look into adding additional income from another source.
Look into getting a co-signer who can help support the application. This is usually someone with good credit who can cover your payments if something goes wrong.
You can also choose to be patient. Make sure to wait until a pay increase. A constructive stance is necessary. Start by saving 20-30% of your net pay and pay off the principal faster so that your debts will decline faster and your income growth can boost your credit score.
Debt and Credit History Problems
Lenders and credit agencies will carefully look at your credit history before approving you for a loan. If your credit rating is poor, you might find it difficult to obtain a mortgage loan unless you can provide sufficient documentation explaining the reasons behind your bad credit score.
If you have a bad credit score, you may be frustrated at the difficulty of getting a mortgage. But there are many ways you can get around it. Here are some tips to smooth your path:
Find understanding or flexible lenders - Some lenders are willing to work with people with a bad credit score. Some even specialize in loans for people with bad credit scores.

Find lenders looking to sell their own property - When lenders sell the property themselves, they might be happy to make an exception for someone who wants to buy but has a bad credit score.

Get copies of your credit reports and dispute errors - The Fair Credit Reporting Act allows you to get one free copy of your credit report every 12 months from each of the three major reporting agencies — Experian, TransUnion, and Equifax. Dispute errors immediately when you see them.

Pay off existing debt - Paying off your credit cards will help improve your ratio of available credit to debt. Keep paying off debt until it's under 30% of your total available credit limit. The lower, the better — 20% is ideal.

Plan to explain to the lender why your credit score is bad - Some lenders may be willing to overlook past mistakes if they think it's clear that you're committed to building better habits.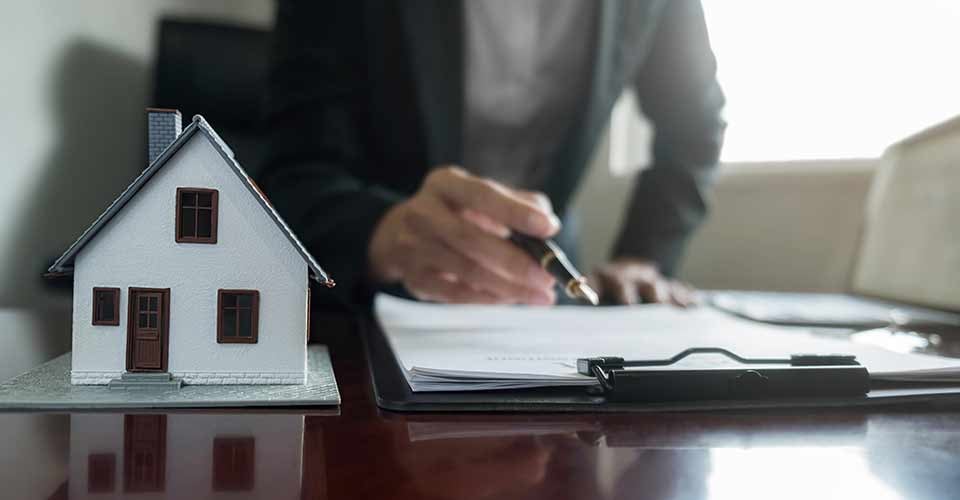 Low FICO score
If you have less than stellar credit when applying for a mortgage, expect some extra hurdles and delays. Low FICO scores generally mean that your debt-to-income ratio is high and that you haven't been a model borrower in the past. That makes lenders nervous.
When a lender rejects you for a mortgage, they're supposed to give you a letter explaining why. Always ask for one any time you are turned down. It may not seem like much, but it's the only way to figure out what and how to improve your credit score in a lot of cases.
Lack of a Downpayment
If you only have a small amount saved up for your down payment (10% is considered standard), you may have trouble getting the mortgage you want.
Luckily, there are government-sponsored loans that allow you to buy a home without having to come up with a down payment. These programs help first-time homebuyers get into the market. One program is called USDA loans, and the other is FHA loans.
You also have the option to get private mortgage insurance (PMI) which will allow you to put down as little as 3% for your down payment.
Excess Debt
Get rid of the excess debt that's keeping you from qualifying for a mortgage. If your credit card balances are keeping you from qualifying for a mortgage, pay them down — plus any other high-interest debt that's dragging down your credit scores.
However, if you don't have the means to pay off your debts immediately, explore other options such as getting family members to cosign on a loan or asking them to lend you money with which to pay off the debt.
Appraisal problems
You have overpaid - Once you have your appraisal, check it against the contract price of the house. If the appraisal comes in lower than your agreed-upon purchase price, you'll need to go back and renegotiate a lower price or walk away from the deal. You may be able to get some concessions from the seller or even, in some cases, get them to pay for some of your closing costs, as well.

The appraiser doesn't know the area - Appraisers should know the market and what similar houses are selling for in the area. If they don't, they'll assign a value based on comparable homes that aren't necessarily a good fit for your property. It is recommended that you notify your lender if an appraiser has low knowledge of your local market. The lender will likely send you a new appraiser for free if this is the case.

Appraiser blackjacking YOU - If you're having trouble getting your mortgage approved because an appraiser says your home is valued at less than you want to pay, then it's possible that your appraisal is being blackjacked. If this is an in-house appraiser, they are likely getting their strings pulled by the lender. Why? Because the latter no longer wants to give you the mortgage. If you suspect that this has happened to you, confront your lender with your evidence or file a complaint with your state agency that regulates mortgage lenders.
Paperwork
A lot of paperwork is required, and borrowers need to understand what it means before they sign on the dotted line.
As with most legal documents, there is some legalese in the mortgage paperwork. However, you must do your best to understand all the terminologies. It is your responsibility to understand the terms of any mortgage you are considering; you should never simply sign any form that you do not fully understand.
A list of commonly required documents:
Copies of past two months' bank, money market, and investment account
Condo or homeowners association documentation
RS Form 4506-T Request for Transcript of Tax Return
Two most recent years' W-2 forms
Recent statements for all outstanding mortgages
Partnership K-1s for the last two years
Title report, abstract, and survey
Divorce decrees
Home purchase contract
Partnership federal tax returns for the past two years
Two most recent federal income tax returns
Federal corporate tax returns for the past two years
Rental agreements for all rental properties
Payroll records for the most recent 30 consecutive days
Property inspection report and pest control inspection report
Copy of current declarations pages for homeowners insurance policies in force
All of the documents that a lender requires are necessary to verify your current financial status. They help ensure that the loan will be repaid.
Some people don't realize that knowingly providing false information to a bank or mortgage lender can be a crime, but it can be. No matter how good your intentions are, submitting false information on loan applications could land you in jail. It's called making a "material misstatement," and it's punishable with up to 30 years in prison under U.S. Code, Title 18, Section 1001.
Takeaway
Not being able to get the mortgage you want can be incredibly frustrating. But if you know what you're doing, the chances are that things aren't going to be as difficult as they otherwise might.
Interested in learning about becoming a resident in Florida or moving there? Read more.