How to Find a Great Real Estate Agent
Phil Ganz
/
4 Min Read
/
Mar 20, 2022
What Makes A Good Agent?
A great agent is knowledgeable about your area. For example, if you're buying a house in suburban New York, hiring an agent who specializes in homes in Los Angeles makes no sense.

An excellent agent specializes in specific property types. Some agents specialize in luxury homes, others represent buyers only, while others focus on first-time buyers or those looking for homes in particular neighborhoods or price ranges.

A good agent has connections and gets results. If your agent is also a close friend or relative, that's probably not making them a better salesperson, so look at results instead — ask past clients what their experience was like working with the agent.

Good agents make themselves available around the clock. This is especially true when buying or selling a house, as these transactions can take some time, and many things can come up along the way.

A good agent helps you decide whether to hire the experts — lawyers, inspectors, or tax specialists — to ensure a smooth transaction. A great one steers you away from them when they're not needed.

A good agent will research comparable sales data for you. Still, a great one will also comb through public records to ensure all of the property's issues have been disclosed, so there are no unpleasant surprises after closing.
Choosing the Right Agent
It's a common sight in real estate offices - A bright-eyed couple saunters in, eager for some help. Instead of getting someone with the expertise to match their needs, they're forced to speak with an agent who can't even get the neighborhood right.
The same happens when you try to find information on the web. If you're looking for an agent and click on "Find an Agent," chances are good you end up on a generalist or irrelevant site.
An agent who doesn't know your local market may miss details that could cost you money and time.
For example, an agent might not notice that a neighboring house is on a busy street or is being rented by college students, which could affect what you might consider noise or traffic. Or an agent unfamiliar with local schools may not know about class size or quality of education and might not know how long it takes kids to get to school from various neighborhoods.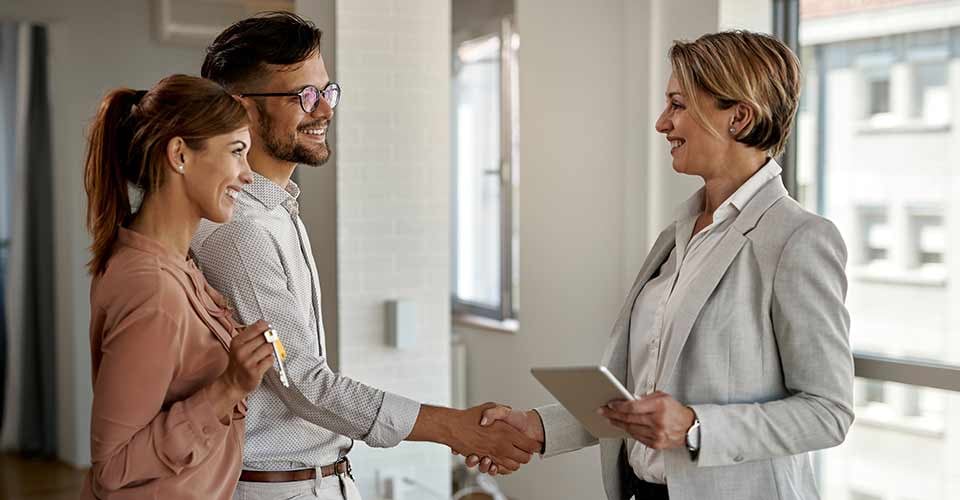 Good referral sources for an excellent real estate agent
Hiring a real estate agent is tough, but you don't have to do it alone. The right person can help your stress level and make the whole process easier. Here are some excellent referral sources when hiring an agent:
Friends and business associates - If you know people who have used a real estate agent and were satisfied with the result, they're an excellent source of referrals.

Religious or social organizations you belong to - Organizations like churches or synagogues are great places to ask for recommendations. Your pastor, assistant, or another member will likely be able to give you good advice about which agents are most successful with people in your community or organization.

Your employer or colleagues - The chances are high that some of them might know reliable real estate agents as well. They may know of others who can help you with your sale or purchase in their free time outside of work hours.

The agent who got you the first home - If you were happy with the experience, the chances are good that you have kept in touch with the agent who helped you make it happen.
These referrals can be valuable because they come from someone who knows you and what kind of service you want from a real estate professional. Learn more about who is who in the home buying process here!
Shortlisting Agents
Tell each agent you will be interviewing several candidates. Ask them to submit a list of every property they listed or sold during the preceding 12 months. The list should contain:
Property address - Helps you see what geographical areas they focus on. Eliminate candidates who work outside of your target zone.

Property type (house, condo, duplex, other) - Use this information to find agents who specialize in the types of property you want to purchase. If you want great savings by buying a home in foreclosure, choose an agent who does distressed property transactions.

Sales price - The price range on their property portfolios should help you decide the best agent for your property needs. If an agent's least expensive house they sold in the past year is $350,00, they may not spend much time on you if your budget is $250,000.

Date of sale - Extremely low sales activity in the past few months could indicate the agent's ineffectiveness.

Buyers' vs sellers' agent - Experienced agents can work with either sellers or agents. On the other hand, agents that mostly work with sellers may be disinterested or lack the skills to work with buyers.

Names or current phone numbers of sellers/buyers - You will use these for references.
Interviewing Agents
Examples of questions to ask during the interview include:
Are you a full-time agent? Many agents work part-time or as independent contractors. If you want someone who will be available and willing to spend time with you, ask if they work full time.

Whom do you represent? Ask the agent whether they represent buyers or sellers exclusively or whether they represent both sides of the transaction. Your best bet is an agent who represents both parties equally.

What can you tell me about your office? Ask about the firm's reputation for service and about its track record for achieving results. Get specific answers about how many homes the agent has sold each year and how long it takes on average for listings to receive offers from potential buyers.

How long have you been an agent? The answer to this question will give you an idea of how much experience the agent has. If they are new to the industry, they might not know as much as someone who has been in the business for several years.

Do you have a broker's license? The answer to this question will tell you whether or not the agent can sell your home if it sells on its own, without your help. If they don't have one, they'll have to go through a broker, which could cost more money and time.

What qualities make you the best at what you do? You should get an answer that focuses on their experience, knowledge of the community, or communication skills.
When looking for an agent, it is crucial to make sure that you find the skill sets you to desire and the personality to match. While you may want to take the time to shop around, it is still essential to look into their references and ask them if they will be an excellent fit for your property.
Examples of questions to ask references include:
Is the agent honest and trustworthy?
Did they serve you diligently?
Did the agent explain everything in the home buying process clearly and in detail?
Did they set and work by realistic contract details?
Are they motivated and committed?
Who found the home, you or the agent?
Did they bargain a good price for you?
Would you recommend this agent?
Real estate agents can be a huge asset if you're trying to sell or buy a home. Follow this advice to find a great agent and make the most of the transaction.
Interested in learning about becoming a resident in Florida or moving there? Read more.