How VA Loans Work with Condos and New Construction
Phil Ganz
/
3 Min Read
/
Jan 20, 2022
Veterans have access to many financing opportunities through the VA, including one of the most popular home loan programs known as the VA mortgage. Since its inception, this loan program has helped countless veterans purchase homes and take advantage of the many benefits of homeownership.
(Sep 29, 2022)
If you're looking to buy a condo or new construction property, it can be tough to find financing if you don't have 20% down. Luckily, the Department of Veterans Affairs (VA) provides various programs that help make the process easier, including the VA loan program, which allows veterans and eligible service members to finance their homes with no money down.
Are you considering buying new construction or condo using a VA loan? If so, it's essential to know how the program works with this particular property type and be aware of any potential issues you may encounter along the way. Read on to learn more about buying condos and new construction homes with VA loans.
VA Loans and Condos
The VA loan institutes are set up to allow veterans to purchase homes through government-guaranteed loans. VA loans are an excellent option if you're looking to buy a condo. The reason is simple: A VA loan allows veterans to borrow 100% of their purchase price with no down payment. While VA loans work well with condos, there are some special rules you need to know about.
Some restrictions can impact the price of a condo depending on the housing market and the size you're looking to purchase. The VA loan institutes have clear guidelines about which properties qualify for the purchase program and which do not. However, currently, many condo developments across the state are on the VA-approved list. You can check if your preferred condo is VA-approved from the VA's online condo database.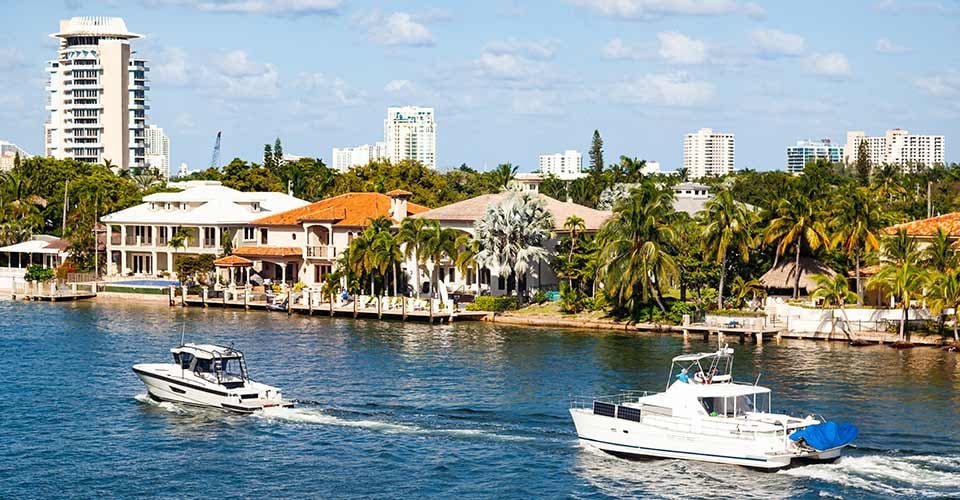 What If the Condo Isn't a VA-Approved Development?
If you're considering buying a condo with the VA loan, you may be wondering what happens if your dream development isn't on the list of approved properties. While this is an unfortunate situation, there are still ways to get around it and purchase the condo you want without worrying about paying additional fees or losing money down the line in increased interest payments on your loan.
The first step is to reach your lender and tell them that you're buying a condo. Ask them to seek VA approval before finalizing your purchase. This is done by filing an underwriting memorandum that lists all of the relevant information and certifies that it meets all requirements for approval. This includes:
Declaration of covenants, conditions, and restrictions
Plat, map, or air lot survey
Homeowner association bylaws and budget
Minutes for the last two homeowner association meetings
Special inspections and litigation statement
Important note: Condo developments are not obligated to provide the approval documentation. Don't expect to rush in the approval process if you need a swift closing. The VA officials will review the paperwork and your lender's request and approve or deny the bid. They'll also alert the lender regarding missing details and other issues that can be amended to meet the approval requirements.
VA Loans and New Constructions
If you served in the military, a VA loan could help you find the financing you need to buy or build a new construction property while keeping your monthly payments affordable and even qualifying you for additional benefits. VA loans offer several advantages over conventional mortgages, including reduced interest rates and no down payment requirements.
Many people don't realize that the Department of Veterans Affairs offers mortgage loans to make building new homes more accessible and more affordable than they would be otherwise. However, the type of mortgage you choose depends on several factors, including how you plan to finance your project and whether you want to live in the home or rent it out after construction is complete.
Below are more essential things you need to understand about VA loans and new constructions:
A prospective borrower must meet the same credit, residual income, debt-to-income, among other requirements similar to a veteran purchasing a new home.

You should obtain a construction loan from a local lending institution or builder as a qualified veteran. Then refinance your short-term construction loan into a permanent VA mortgage as your home building project wraps up.

It would be best to look for local builders or lenders who offer the best possible down payment terms.

You should check with your lender to ensure they do a genuine $0 down VA construction loan.

You can use Veterans United to help locate a VA lender willing to convert the short-term construction loan into a long-term VA mortgage.

The home must obtain a VA appraisal, and builders must have a VA Builder ID.
Bottom Line
Are you a veteran who has served in the armed forces at any time during the last ten years and has an honorable discharge? If so, you may be eligible for a specific VA loan limit to finance your next home—whether it's purchasing a condo or building new construction. So it's vitally important to understand how VA loans work in these two scenarios, as discussed in this article.