Hurlburt Field Air Force Base - Military BAH
Phil Ganz
/
9 Min Read
/
Nov 23, 2022
The 1 SOW mission includes special operations training and aircraft maintenance; additionally, it hosts AFSOC's John F. Kennedy Special Warfare Center and School. The commander of 1 SOW also serves as commander of the Air Force Special Operations Air Warfare Center (AFSOAWC) at Hurlburt Field, which provides specialized training for combat rescue officers and combative instructors.
Brief History
Hurlburt Field was established on March 1, 1943, as Eglin's auxiliary landing field #4 and named for 1st Lt Donald W. Hurlburt, who was killed in a crash in his BT-13 Valiant at Eglin on October 1, 1943. A month later, Hurlburt's widow and father accepted the dedication of the new airfield in his honor.
Establishment
In the same year, the name of "Eglin" was changed to "Hurlburt," making it an official military facility; however, it remained an isolated outpost with few facilities until construction of Camp Walton (originally Camp Maxey) began in June 1942 as part of an Army Air Forces training center to support B-17 Flying Fortresses assigned to Operational Training Units (OTU) flying combat missions out of England.
The mission of Hurlburt Field was changed from training to test and evaluation on February 11, 1943, with the establishment of the Air Proving Ground Command.
Although the testing period lasted only a year before the command was redesignated an Air Field Command and moved to Wright Patterson AFB in 1944, Hurlburt's history as a test center for new aircraft began.
Post WW2
After World War II ended, activities at Hurlburt were largely curtailed except for limited training operations by various units that used some facilities there. However, in 1948, its status as a sub-post of Eglin was terminated, and it became a separate installation under the direct control of Headquarters Air Force. In 1949, Hurlburt became home to the 33rd Tactical Reconnaissance Wing (33 TRW).
In 1951, when President Truman ordered US forces into Korea, Hurlburt Field saw its first wartime deployment when elements of the 33d Tactical Reconnaissance Wing deployed to Korea.
These elements became known as the 1st Photo Squadron (1 PS). The 1 PS earned two Distinguished Unit Citations for its combat missions during this conflict.
1990S - Present
In 1992, Hurlburt became the Air Force's primary pilot training center. The Air Education and Training Command assumed responsibility for the base's training mission, which included the Combat Crew Training Squadron (CCTS), a single-seat fighter pilot training squadron, and the Special Tactics Training Squadron (STTS), a combat search and rescue school.
In 2000, Hurlburt was named an Air Force major command center by Gen. John P. Jumper, then Chief of Staff of the Air Force. As such, it is one of only four such installations nationwide that reports directly to Air Force headquarters at the Pentagon rather than through regional commanders or staff at other bases around the country.
Hurlburt and its sister base, Eglin Air Force Base in Florida, are responsible for developing and testing new aircraft and weapons systems for all military branches.
They also provide training for many special operations forces units, such as those belonging to the Army's Special Forces (Green Berets) and Navy SEALs (Sea-Air-Land).
Did you know?
"Several aircraft from Hulburt Field, including the CV-22 Osprey and AC-130U Spooky, appeared in Transformers 3. Several Hulburt Airmen also appeared in the movie as extras."
"In September 2010, the NBA Miami Heat trained at the Aderhold Fitness Center on Hulburt."
Living off Base and the House-Hunting Process
Hurlburt Field Air Force Base's housing market is tight because so many families are stationed here. The housing office has a list that is updated every Friday morning. As such, you are getting your name on the waiting list early is important if you're planning on moving off base.
If there are openings on the list, they will update it immediately. You can also check out their website for more information about renting or buying property off-base at Hurlburt Field Air Force Base.
If you choose to live off base, you'll have several options for finding a place. There are several apartment complexes within driving distance of Hurlburt Field Air Force Base and single-family homes and duplexes near Fort Walton Beach, Florida.
The housing market in Fort Walton Beach is competitive right now due to the high demand for affordable housing from retirees and vacationers alike. Finding a place that fits your budget may take some time.
Note - Fort Walton Beach has a homeowners association with strict property maintenance and landscaping rules. When looking for homes for sale near Hurlburt Field Air Force Base, make sure you know what's expected of residents in that particular community before making an offer on any home.
You can search by price and location or browse listings by property type. You can also find properties on websites such as Zillow or Trulia. These sites may help you find a place that meets your needs while also being within your price range.
When looking at specific homes or apartments, remember that many landlords will require the first month's rent plus a security deposit upfront before you can move in — so be prepared for this expense!
Suppose you're planning on buying a home instead of renting an apartment or house near Hurlburt Field Air Force Base (or anywhere else).
In that case, you'll want to consult a real estate agent knowledgeable about the area and its neighborhoods. They can help you find a home that meets your needs and budget — plus, they'll know all about the local schools and community amenities like parks.
Benefits of Living off Base
If you're moving to Hurlburt Field Air Force Base, Florida, you'll enjoy many benefits that can make your transition easier.
Lower rent and mortgage payments
The average rent for non-military housing in the area averages $1,700+ per month, while military housing costs $1,800 per month. Living off-base could save about $100 monthly on your rent and mortgage payments.
More space
Military housing is notoriously tiny. It's not uncommon for families to share a single bedroom when living in on-base housing at Hurlburt Field Air Force Base. This makes it difficult for families with children to have their bedrooms or bathrooms.
By living off base, however, you can have more space and privacy in your home — something that's hard to find on base but easy to find elsewhere in Panama City Beach.
Diversity and opportunity for advancement (or just a better job)
If you want a career in the military but don't want to be stuck at one base for decades, then living off base is a great way to explore different bases and find one that fits your needs.
Lower cost of living
Even if you have to pay rent or mortgage payments, life off-base will still be cheaper than on-base because no utilities or other expenses are included in your rent or mortgage payment.
You'll also save money by being able to shop at local grocery stores instead of paying inflated prices at military commissaries and exchanges.
More privacy and independence
When you live off base in Hurlburt Field, Florida, you're free from specific rules that apply only to military members. For example, you can drive without having an auto allowance, which means no more waiting around for rides all the time!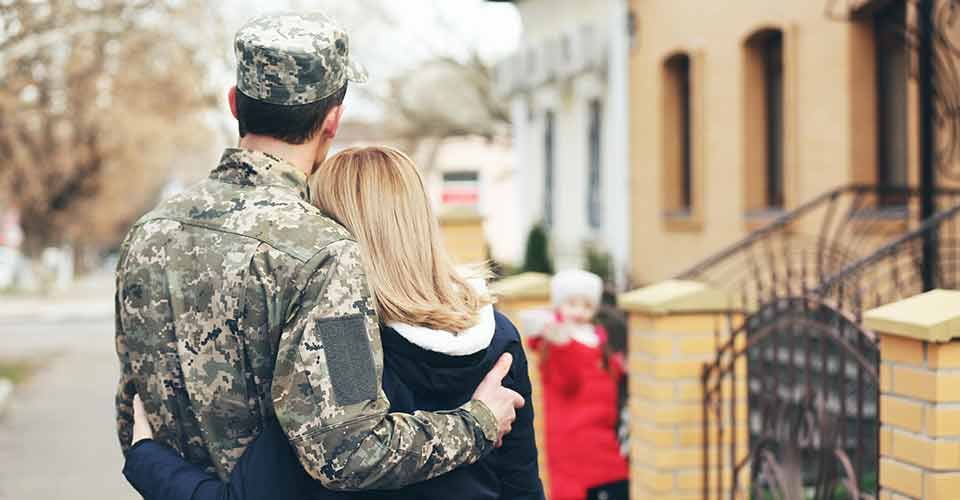 Military Basic Allowance for Housing (BAH)
Hurlburt Field Air Force Base - Military BAH is a tax-free allowance paid to eligible active-duty service members and their families serving at the base. It is intended to offset the costs of off-base housing. The military provides BAH as a separate payment from your base salary, but it does not affect your base pay or tax liability.
For example, let's say you're married with three kids. If the BAH for your area is $1,500 per month, your BAH would be $750 per month plus $750 for each dependent (two children). So for this example, your total monthly housing allowance would be $1,500 ($750 + $750) plus whatever basic pay you receive each month from Uncle Sam, which could be anywhere from $0 to $9,000 depending on your rank and years of service.
Note - The BAH entitlement can be grossed up to purchase a house. For example, if your monthly entitlements are $2,500, it can be grossed up by 25% resulting in a monthly qualifying income of $3,125. Such entitlements are only available to veterans, which makes taking a home mortgage genuinely advantageous.
BAH rates are set by local areas, called Military Housing Areas. The Pentagon sets an introductory rate for each area; individual installations can raise or lower it depending on local conditions.
Determine if You Qualify for BAH
Check with your base's finance office about its procedures.

Contact your installation's housing office.

Ask your command if they have information available about rates at other installations.
The following are some of the factors that determine how much BAH you will receive:
Your Rank
Your rank in the military determines the amount of BAH you receive. The higher your rank, the more BAH you are eligible to receive. For example, an E-5 with dependents receives a monthly rate of $1,517 compared to an E-4 with no dependents who receive $1,285 per month.
Your Dependency Status
If you have one or more dependents, your BAH eligibility is higher than if you don't. For example, an E-5 with two children receives $2,068 per month in BAH compared to an E-4 with no children who only receive $1,285 per month in BAH.
The Location of Your Permanent Duty Station (PDS)
If you're in a high-cost area like Washington DC, San Francisco, or New York City, your BAH rate will be higher than if you're stationed in a lower-cost area like Little Rock or Tulsa.
The kind of quarters you occupy
There are four types of housing available on military installations:
Unaccompanied
Unaccompanied-dormitory
Basic dormitory and
Married-without-children
Your spouse must live with you to receive the BAH rate for married quarters. The rates for basic dormitories and unaccompanied housing are lower than those for other quarters because these facilities are usually less spacious than others.
Basic Allowance for Housing and VA Loans
If you are considering applying for a VA loan but are unsure if your location qualifies for a BAH increase, we suggest you contact your finance office or housing department before applying with us.
To apply for a VA loan with a Basic Allowance for Housing (BAH), follow these steps:
Step 1 - Apply for a VA Loan
The first step to applying for a VA loan is to apply for a home loan. When buying a home, you must find a mortgage lender and get pre-approved for the loan. If you are refinancing, you will need to be pre-approved by your current lender.
Step 2 - Gather Your Paperwork
The lender will need proof of your eligibility for BAH and verification that your rent payments are less than the maximum amount allowed by law. You'll also need proof of income from your last two pay stubs and documents such as a DD Form 214 and military orders if you're not currently on active duty.
You can find a lender who can help you apply for the VA loan and provide any documentation you need to send them on VA's website. Once you have found a lender, they will take care of all the paperwork for applying for the loan.
Step 3 - Submit Your Application Package to the Lender
Next, submit an application package containing your completed application form and supporting documentation (such as proof of income).
The lender will review it and get back to you within 30 days if there are any issues with your paperwork or qualifying factors (such as income). An approval letter will be sent once all requirements are met.
Step 4 - Wait for approval
Once everything has been approved and processed, you'll receive a notice in the mail telling you how much money you'll receive from the government towards your monthly payment, along with any other benefits available to you as an active duty service member or veteran.
BAH Concerns
BAH is an excellent benefit for service members and their families, but this program also has some downsides. Here are some of the most common BAH disadvantages:
It May Not Cover All Costs
BAH is calculated based on the zip code of your permanent duty station and is intended to be used as a supplement to your monthly income. It is not intended to cover 100 % of your expenses, especially in high-cost areas like Hawaii and California.
The BAH rate is based on the average market rent for a two-bedroom apartment in each zip code, which may not be an appropriate measurement for your actual needs.
PCS or Family Changes
BAH rates are typically calculated using the zip codes of where you're stationed now, meaning that if you PCS from one base to another, you may see a significant change in how much BAH you receive each month.
This is especially true if you move outside the continental United States, where BAH rates are typically lower than in CONUS locations because landlords compete more to rent out.
Ability to Rent or Sell
You could end up with a property that is hard to rent or sell. If you decide that you no longer want to live in your home or get deployed or PCS (permanent change of station), there may be issues selling or renting out your home while on active duty.
Benefits of the Basic Allowance for Housing and VA Loans
The government offers two significant benefits for those who apply for a VA mortgage - the Basic Allowance for Housing (BAH) and the Veterans Administration Loan (VA Loan).
Here are some of the benefits of BAH and VA loans:
No down payment
Veterans and active-duty service members don't need to come up with any money upfront when they use a VA home loan benefit to purchase a home. Other lenders may require you to pay at least 20 percent of the purchase price, but VA loans don't have this requirement.
Flexible underwriting guidelines
For conventional loans, lenders set their own rules about how much debt you can have and how much money you make per month — which may disqualify some applicants from qualifying for a mortgage.
But with the VA loan program, these rules don't apply - You can have as much debt as your credit score allows and still qualify for a VA home loan with no income restrictions!
No private mortgage insurance (PMI)
Private mortgage insurance protects lenders from losses if homeowners default on their mortgages. Homeowners pay for PMI in monthly premiums that are added to their payments.
If you have less than 20 percent equity in your home, you'll likely have to pay PMI until your home appreciates enough to have at least 20 percent equity.
Low-interest rates
The federal government insures VA loans, making them less risky for lenders than conventional mortgages. That means many lenders offer lower interest rates on VA loans than other types of mortgages.
Conclusion
Military members and their families stationed at Hurlbert Field may be eligible for BAH. You must have received military orders to go to the base, and then you will receive BAH or base allowance while stationed there.
If you are buying a home on the civilian market, you can also be eligible for BAH. One benefit that is not often known is that military families can access a mortgage program called VA loans.
The Hurlburt Field Air Force Base - Military BAH /V. A loan has strict guidelines for eligibility and requires specific documents, but the benefits and money savings can be enormous if you qualify.