Learn How DSCR Loans Work and What is Needed to Qualify in Florida
Phil Ganz
/
4 Min Read
/
Nov 11, 2022
I had the absolute pleasure of spending half the week in Nashville, TN, a first for me. What an incredible city this is. On top of being a fantastic city, we checked out Jeff Ruby's Steakhouse, which was good. They've been voted the best steakhouse in Nashville by The Tennessean, and Jeff Ruby has earned a reputation for delivering the ultimate fine dining experience.
First, I need to talk about this truffle butter. I never talk about butter or bread, ever, but this is an exception. This butter is half regular (excellent) and half truffle butter. They recommend putting it on the steak, but honestly, if you put it on the bread, it's literally to die for. I wanted to sneak some out of there; it was literally that good! For a beverage, I went with the Sunset Sour Exotic drink, which was a 23-year rum, lemon, and simple syrup, to name a few of the ingredients. They added an egg white to this to make it super foamy, but you don't taste the egg white at all. The foaminess was to die for!
The Bluefin tuna flight was incredible. They had three different types of tuna, and the rice paired with this was outstanding. The seaweed-wrapped sticks were so amazing. They give you fresh wasabi and more than enough; it could have lasted me for 9 meals! The soy sauce was in a little vile, which was a unique way of serving this. This was some of the freshest fish I've ever had, which says a lot considering I live on the water in Florida!
I, of course, had to try the filet as well, and I can say this is probably the best steakhouse I have ever been to. I would not recommend coming here if you're a vegetarian because you'll become a carnivore when you leave! I've never rated butter in my life, but seriously a 10 out of 10. I have never had a Blue Fin Tuna as good as I had here. And honestly, the Filet Mignon is one of the best I've had of all time.
Atmosphere-wise, this place crushes it. They've got a piano playing, and this is a to-die-for restaurant you must go to. FoodiePhil rates this a 9.5, and I'll tell you, they earned it! The servers were exceptional. If you're in Nashville, it's more important to come here than check out Johnny Cash! I highly recommend this place, and I wish I lived closer to Nashville to throw this into the once-a-week rotation!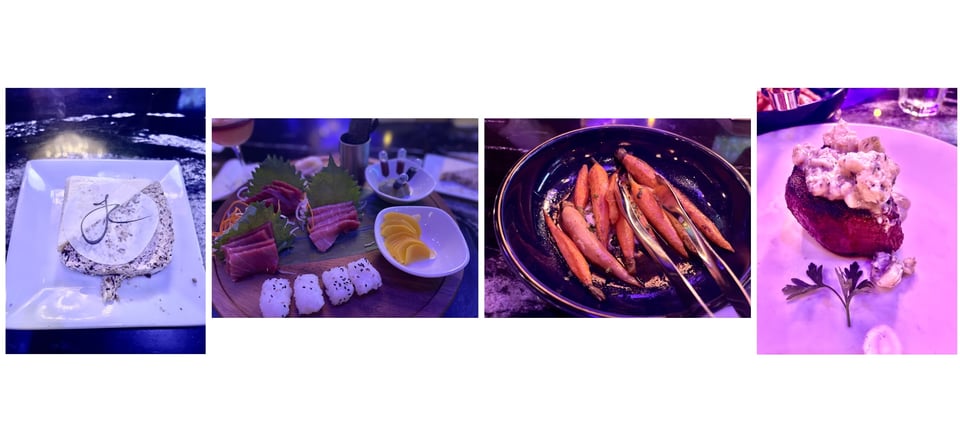 Send me your recommendations!
In this week's newsletter, we will discuss everything related to DSCR loans. With this loan, you can finance more than one property since the lender will determine your eligibility based on the property's expected cash flow. We will discuss several topics regarding DSCR loans, so by the end of this newsletter, you will know exactly what to do when applying for a DSCR loan!
What are DSCR Loans?
How to Determine DSCR Income
DSCR Qualification Criteria
1. What are DSCR Loans?
Debt-service coverage loans, or DSCR loans, are a real estate financing solution offered by many lenders across the United States. Unlike conventional mortgages, DSCR loans are optimized for real estate investors looking to buy and lease or sell a property for a profit. For this reason, the loan comes with slightly different eligibility requirements favorable to investors at different experience levels. Before choosing a DSCR lender, it's essential to understand the different terminologies and aspects of a DSCR loan. For instance, you need to familiarize yourself with terms such as net operating expenses, coverage ratio, current debt obligations, and certain operating expenses.
As the name suggests, debt-service coverage is a ratio of two critical financial indicators: the property's net operating income and total debt obligation. In simpler terms, DSCR measures a firm's or business's financial health and ability to take on new financing, repay loans, or even make dividend payments.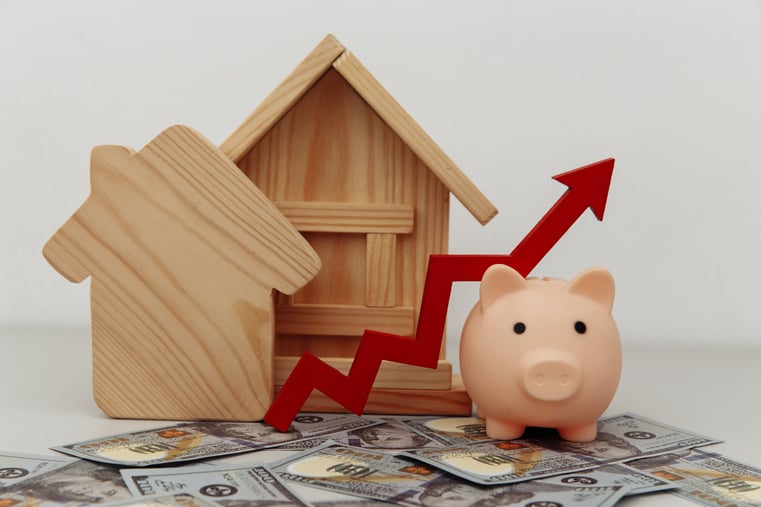 2. How to Determine DSCR Payment
DSCR payment is the total amount of money you pay monthly for your real estate investment. The money includes the loan's principal and interest, taxes, insurance, and homeowners association (HOA) fees. Approximating the DSCR payment often leads to incorrect figures since different properties and locations have varying tax rates, insurance policies, HOA fees, etc. To know the exact DSCR payment figures, you should consult your lender. Lowering your DSCR payment can significantly raise your coverage ratio and benefit from lower interest rates. To do this, you should put more money down and find ways to lower the property management and maintenance fees.
3. DSCR Qualification Criteria
For DSCR loans, a credit score of 620 and above is ideal for most DSCR lenders. Some lenders do require a minimum FICO of 640, especially if you paid a down payment of less than 20% of the property's value. You can raise your credit score by repaying any outstanding debts, correcting any errors or false reports associated with your credit account, and avoiding late payments on current loans. Like most banks and private lenders, DSCR loan lenders require reasonable cash reserves to settle monthly loan payments for 6 to 12 months. Cash reserves assure the lender that you won't default on the loan as soon as the property fails to generate enough income to repay the loan.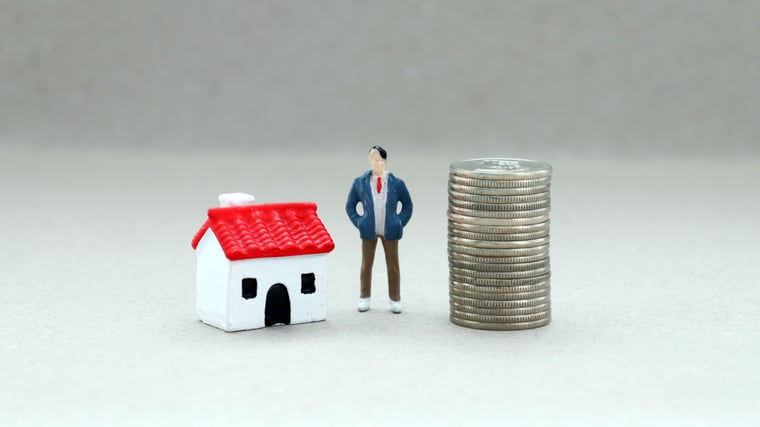 DSCR loans are a practical real estate financing solution that makes investing quite convenient. People with complex income streams or those looking to invest in multiple properties simultaneously often find it hard to secure financing with traditional mortgage lenders. This is where DSCR loans steal the show. With flexible lending terms, faster turnaround times, unlimited cash-outs, and multiple property options going for a DSCR loan is a no-brainer.
Interested in learning about becoming a resident in Florida or moving there? Read more.
---
We Want to Help You Buy Your Home Efficiently!
Get a $100 Amazon Gift Card When Fully Approved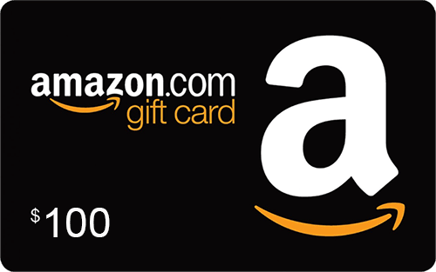 ---
Become a World's Most Trusted Realtor:

There are many factors to consider when getting into the home-buying process. It's best to evaluate all options and to really make sure that now is the right time to buy a home. If you're only focused on the purchase price and interest rate, you're simply not ready to buy and need to evaluate more to make sure you are not wasting your own time. If you plan on expanding your family, do consider getting a home larger than you originally thought as it will pay dividends in the long run!
Got a question? Contact me today to chat with a financial advisor or discuss your next steps.