MacDill Air Force Base - Military BAH
Phil Ganz
/
8 Min Read
/
Nov 29, 2022
If you are about to join the MacDill Air Force Base and want to know more about Basic Housing Allowance, read this article till the end. It will introduce a short history of this facility and the essentials of the allowance.
MacDill Air Force Base - An Overview
MacDill Air Force Base is an AMC (Air Mobility Command) base renowned for its capability to project air-refueling power to any corner of the globe. It is located approximately 13 miles from Tampa and holds around 6,600 civilian and military personnel.
This facility's history goes back to 1939 when the government established and named it the Southeast Air Base, Tampa. It was later renamed to MacDill Air Force Base in honor of Colonel MacDill, a World War 1 aviator that died in an air crash in late 1938.
About 80% of the military families in MacDill Air Force Base live in the local community, while the other 20% prefer base housing. You likely wonder why so many service members prefer seeking accommodations off-base, and we will address your concerns in a little while.
What is BAH?
Military BAH (Basic Allowance for Housing) is an allowance tailored for service members who don't rely on government-provided housing. This program started in January 1998 as an alternative to the Basic Allowance for Quarters and Variable Housing Allowance (VHA).
If you are to be deployed in MacDill Air Force Base, you may be eligible for Basic Allowance for Housing, provided you don't live in a furnished government-provided home.
Depending on various factors, you may start receiving BAH while in BMT (Basic Military Training) or a few months later. If you have any concerns about a specific allotment, request assistance from the MacDill Air Force Base housing office.
Types of BAH
Essential Assistance for Housing comes in various forms, and all help service members satisfy their housing needs. The most common options available include the following:
BAH with/without Dependents
As the name suggests, this category considers an applicant depending on whether they have dependents.
That said, depending on the circumstances, a service member with a spouse only and someone with a partner and one or more kids may receive the same amount. We've discussed dependency in the 'Calculating BAH' section below.
Partial BAH
Partial BAH is allotted to service members who don't have dependents but live in government quarters. Its primary purpose is offsetting incidental expenses.
BAH-Diff
BAH Diff (BAH-Differential) is an allowance offered to members assigned to single-type quarters who are eligible for allotment based on the fact that they pay child support.
The US Secretary of Defense is responsible for establishing the BAH-Diff. Generally, the authority publishes BAH-Diff. But for a service member eligible for BAH-Diff, the child support rate must be less than the BAH-Differential.
Moreover, the SECDEF calculates it by factoring in the growth of basic military pay and using the percentage to increase the previous year's BAH-Diff rate.
BAH RC/T
BAH RC/T refers to the Basic Allowance for Housing's component/ transit option. It's a non-locality allowance for military members with certain predicaments. For instance, you may be eligible for BAH RC/T if you are a reservist on active duty for less than 3o days.
Calculating BAH
BAH rates depend on several factors, including dependency status, geographic duty location, pay grade, and cost of utilities.
Dependency Status
The military defines a dependent as an individual related to a member. The term often covers close family members like a spouse, biological kid, legally adopted child, or stepchild. But it may also include other parties under certain conditions, including parents, grandparents, parents-in-law, and siblings.
But, for a person related to you to get a dependency status, they need to depend on you. Additionally, you must contribute at least half of the individual's monthly living expenses. So, before the military considers any relative dependent, you must submit documentation showing their bills and your contributions.
That said, dependency status is an important aspect. For instance, if you and your military spouse live together in a non-government-provided home with a single child, you must decide which member will receive the allowance. And if you have more than one dependent child, one of you will get BAH with dependents. You can't split the kids and claims.
Suppose you and your partner live apart. In that case, if you have dependents, their location will determine the rate. And if you and your spouse live separately with dependents, you'll receive your allowances at with-dependent rates.
Geographic duty location
Geographic duty location also determines your BAH rate. That means, in most cases, the allowances you receive will depend on where you work as opposed to your residence.
Basic Allowance for Housing is usually higher in areas with high living costs, such as Chicago and Los Angeles. But the numbers are often lower in smaller cities where most things are affordable, including housing.
As mentioned earlier, MacDill Air Force is in a neighborhood close to Tampa, Florida, where, in 2022, the cost of living is 4% and 5% lower than the national and state averages, respectively. So, the rate here should be lower than what expensive cities get.
Pay grade
As a service member, your pay varies depending on aspects like rank. Generally, you get a higher salary if you are a top rank, like a major general in the Air Force. On the other hand, paychecks for members in lower positions, like enlisted soldiers, record lower numbers. Also, your basic pay scale is dependent on years of service.
With that in mind, your pay grade determines your Basic Allowance for Housing rates. If you are an officer and have served for many years, you are likely eligible for a higher BAH. The converse is also true.
In addition, if you get demoted, your Basic Allowance for Housing automatically changes to accommodate your new pay grade. And if you receive a promotion, your BAH rate may shift to match the new pay grade or remain constant if the current one is higher.
Cost of utilities
Basic Allowance for Housing factors in the average utility use. That means you can use the money to cover expenses like electricity, water, sewer, and heating. But note that your BAH won't cover every bill, just an average of everything.
Considering the above, bills can pile up in some states, such as Texas, the largest consumer of natural gas. Conversely, residents in areas like Idaho enjoy significantly lower average utility costs. Tampa, Florida, is somewhere in between, with utilities costing less than state and national averages.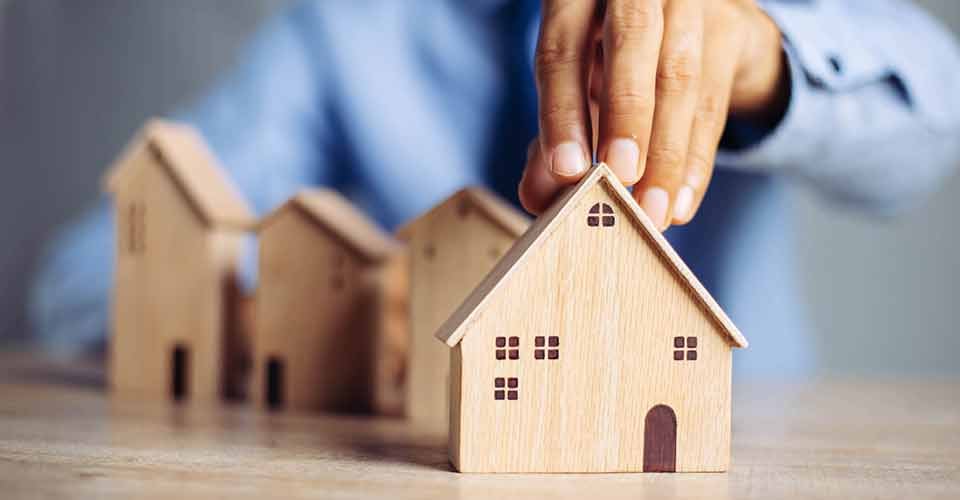 Should You Live off Base?
Now, let's address a crucial question - is living off base a good idea? The briefest answer is a resounding yes. Why?
Housing allowance
Since our article is primarily on BAH, we should kick off the reasons to live off base by discussing how it will affect your allowance. In case you forgot, Basic Allowance for Housing is for service members who don't live in a government-provided home. What does that mean?
If you live on base when you move to MacDill Airforce Base, chances are high that your paycheck won't arrive with a BAH. However, you can also exploit several allowance categories while receiving military housing, including Partial BAH. But, to avoid risking deductions, consider living off base.
Convenience
Like other military facilities, MacDill Air Force Base has pretty strict rules. For instance, to drive on base, you must have a valid driver's license, military or veteran ID, and insurance card. On the other hand, visiting the Visitor's Center and signing in is mandatory if you are a visitor.
Of course, an individual who's not in the military, your child, or your wife can't visit and live with you. That includes your girlfriend or close relative. The only valid reason a person can use to live with you on base is that you are their caregiver. However, you and your unmarried spouse may live together off base.
To cut a long story short, living off base is advisable if you plan to move in with another person.
Pet ownership
Do you have a furry, four-legged little friend? Well, you may be unable to live with them on base when you move to the MacDill Air Force Base.
Most Air Force bases have strict laws concerning pets, and MacDill is no exception. For instance, unless official purposes are involved, regulations don't allow anyone, civilian or military, to bring animals to their duty locations.
That said, the facility may allow an animal to accompany you if you are disabled and need it for guidance. That means you may bring along a service animal like a seeing dog. Additionally, regulations may allow you to have a pet if you need a comfort or therapy animal. But to enjoy this exception, you must have a documented need for the animal.
Finding a home off-base is a good idea if you prefer living with your pet for any other reason. That is more so if you have a specific animal like a Pitbull, which most military facilities categorize as a safety hazard.
Maintenance
Informed homeowners and even renters know that maintenance is a vital aspect. You need it to extend the life of systems like heating and ventilation, curb problems like mold before they aggravate, and make living spaces more comfortable.
Sadly, on-base military housing facilities sometimes don't receive the needed attention. That is why it's not uncommon for members to find accommodations infested with health risks like vermin and mold, as reported by CNBC.
But not you don't have to tolerate deplorable conditions while in MacDill Air Force Base. On the contrary, if you are on permanent assignment, you can find a good home off base and ensure it's always in tip-top shape through practices like regular roof repairs and power washing.
Savings
Most people say living on base is often affordable, with good reasons. After all, when you choose to live in a government-provided unit on MacDill Air Force Base's grounds, life's conveniences, like healthcare and gas, cost less since you don't have to travel far to get services.
But what many people fail to factor in is choice. When you live on base, the housing options are pretty limited, and you have to pay for what you get. On the other hand, when you choose to join the local community, you can pick a place that won't break the bank.
Remember, there are some pretty affordable neighborhoods where you can live comfortably and save money. These include downtown Tampa, conveniently close to the MacDill Air Force Base.
Connections
Living off base allows you to immerse yourself in the local community. If you are a single service member, you can use this opportunity to find your soulmate. And if you are a member of a group like LGBTQ+ or AA, it can help you find a supportive, larger community.
But if you choose to get accommodations on base, the only friends you'll likely make are your colleagues. That puts you in a fishbowl and limits your interactions with the outside world.
Freedom
Specific projects can help you turn military housing into a home you cherish. The first and most important is redecorating. For instance, you can paint your house to match the color you had before, which you found more comfortable.
The problem is most authorities limit what you can do with in-base housing. Additionally, you may have to live in accommodations with furnishings that the military considers comfortable, but you may find lacking. And if you redecorate your quarters, you must return things to their original condition before moving out.
Luckily, living off base gives you more freedom. For instance, if you rent within the local community, you can repaint your home, provided the landlord allows it. Plus, if you choose to buy property, you can do whatever you want, including changing the landscaping or installing an above-ground pool.
Best Neighborhoods Near MacDill Air Force Base
Here are some neighborhoods near MacDill Air Force Base you should check out before moving:
South Tampa
South Tampa is located around 10 miles from the Air Force base. It's a desirable location with many exceptional schools, shopping centers, and restaurants. It also boasts a vibrant nightlife and contemporary influences.
Additionally, this area has a wide variety of housing options, from condos to single-family homes. And it's conveniently close to the Tampa International Airport.
Oldsmar
Oldsmar is less than an hour from the MacDill Air Force Base. Most residents here live in their homes, which makes the area a good choice if you plan to buy a property or raise your family in a closely-knit community.
Also, Oldsmar is home to numerous reputable facilities, including highly-rated public schools and beautiful parks.
Hyde Park
Located approximately 10 miles from the MacDill Air Force Base, Hyde Park is a neighborhood that offers you an urban-suburban eclectic vibe. It's home to varied, reputable restaurants, parks, housing options, and public schools.
Carrollwood
The distance from the MacDill Air Force Base to Carrollwood, an incorporated community, is less than 20 miles. This neighborhood is relatively low-crime and has plenty of spots where you and your loved ones can enjoy good food, movies, and outdoor activities.
Dunedin
Dunedin is farther from the MacDill Air Force Base than the other places outlined above. That said, it's still worth considering. Why?
First, this area has a charming, lively downtown. It's also close to the infamous Honeymoon and Caladesi islands, where you can visit and have an unforgettable time. Dunedin is also home to numerous enchanting parks and quality schools.
Recap
Government-provided housing can help you avoid exorbitant rental prices or, in extreme cases, homelessness. But if you don't get this sweet reprieve, don't fret because the Basic Housing Allowance program can help offset housing costs.
We've discussed everything you need to know about BAH above. Use this information as a guide before and after moving near the MacDill Air Force Base.