Miami is the Most Popular Place to Live Right Now
Phil Ganz
/
4 Min Read
/
Jan 13, 2022
What a great start to the year it has been! Being in Florida, the food scene is so diverse and different compared to what I was used to in Massachusetts. I have been trying everything from Cuban cuisines to Floribbean (which is Florida's take on Caribbean). This week, I was able to check out Shooters Waterfront in Miami.
(Mar 31, 2023)
Shooters was purchased in 2014 by Meghan Leckey and her father, William McIntyre and they performed a multi-million-dollar overhaul, transforming this once-great party spot into an elegant dining destination.
I'm not going to lie; I ordered a lot of food! I started off with the Fried Coconut Shrimp which was great, crunchy, coconutty, and the sauce was delicious. I would order this again. Next up, I devoured the Ahu Tuna Poke bowl and the Godzilla Roll. The Poke bowl was fresh and outstanding. I liked it a lot better than the Godzilla roll, mainly because you get a much more generous portion of fish. It was so flavorful! The Godzilla Roll was good, fresh, and there were certainly a lot of flavors going on in this roll. If I were to compare it to something, it's like a Philadelphia Roll on steroids. Next up was the Flatbread PBSS which was good and had a lot of different flavor profiles going on. The sauce was fantastic, and the feta cheese put this one over the top. Finally, the highlight of my meal was the Roasted half chicken, brined and marinated for 36 hours. This was easily the best dish I had and I'm going to hit it with the triple F, which is fresh, flavorful, and fantastic. Overall, the atmosphere here is a 10, no doubt on that. The food, however, gets a 7.5 on the FoodiePhil scale. When you're on the water, it's never as good as on land. If Shooters could implement more originality and creativity, they would get pushed into the 8's. The service was simply fantastic and exceeded expectations. When it started to rain, they brought us indoors and had a table set up literally within 1 minute. This is a well-run restaurant, very clean, and a good place to just enjoy life. I would definitely go back, and you all should check it out!
Where should I go next?! Send me your recommendations!

In the last few newsletters that we've put out, we have talked about predictions in the real estate and mortgage industries for 2022. Instead of going down that route for the 3rd week in a row, we are going to talk about something a bit different, which is why Miami is the most popular migration destination for the 4th straight month. We will highlight 3 reasons as to why Miami is the crown jewel for relocating in the United States based on a recent article by Redfin.
1. The Weather Outside is not that Frightful
2. Taxes are Low
3. Remote Work Staying Constant
1. The Weather Outside is not that Frightful
Why is Miami such a big tourist attraction? It doesn't have the bright lights like NYC or the sight seeing of a place like San Francisco, but what Miami does have that most cities in the United States do not have, is consistently great weather. The average temperature for Miami throughout the entire year is 77 degrees. Many states are hopeful to get an average temperature like that for 4 months straight. People who do not live in Miami and are not from Florida, look at this city as a warm, vibrant, and business-friendly city. Although Miami has beautiful weather for most of the year, there are still risks. Miami residents must watch out for hurricanes and tropical storms from June through November. Besides these extreme storms, the summer can get so hot and humid that it's almost a requirement to have air conditioning. Many look at Florida as a great place to retire, but it's now becoming the most attractive relocation destinations in the country, and a lot of that has to do with the beautiful weather!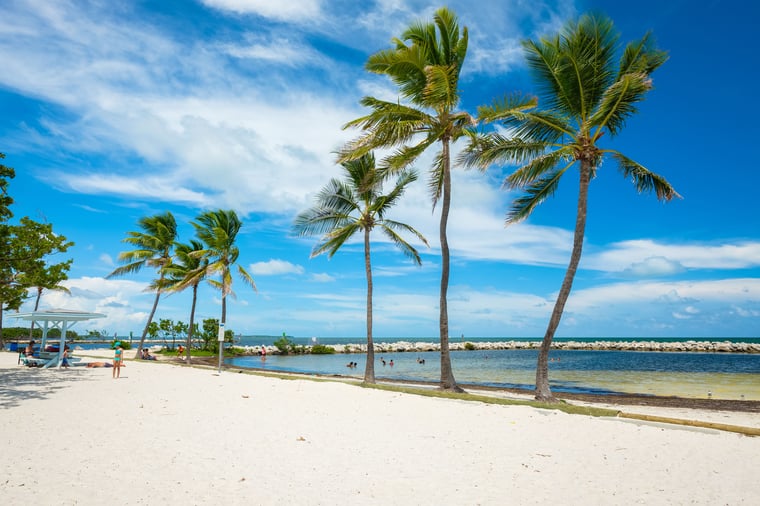 2. Taxes are Low
In the State of Florida, there is no state income tax, which ultimately saves residents thousands of dollars per year. Although there is no state income tax, you will need to Federal income tax. Additionally, sales tax in Miami is relatively low and slightly less than other parts of the country. The State of Florida has many incentives for their residents, but none could be better than receiving a discount on your property taxes. In Florida, depending on the municipality, Florida residents can receive discounts on property taxes if you pay your bill early. Although the cost of living is high, just like any other city in the U.S., a lot of this gets evened out due to the lower tax rate and no state income tax.
3. Remote Work Staying Constant
With remote work not going anywhere for the time being, especially with the resurgence of the novel Corona Virus, Florida is becoming a very attractive relocation spot. Many people have fled the big cities because they are no longer required to be in their office, full time. What we have realized through the pandemic is many of the people relocating out of the big city are looking for specific things. Some are looking for a big yard in the middle of nowhere, while others are looking into a healthier lifestyle. Being in Miami (and Florida in general), having beautiful weather and easy access to the beaches brings on a healthier lifestyle. This enables Florida residents to get that much needed Vitamin D, exercise outdoors, and to also take advantage of outdoor activities all year round, which is not something that someone can do while living in the cold north. Even if this includes daily walks on the beach, this will improve one's lifestyle just by being outdoors and staying active. Miami is known for its breathtaking beaches, booming culture, and never-ending entertainment scene, which is a great reason for anyone to relocate to this great city.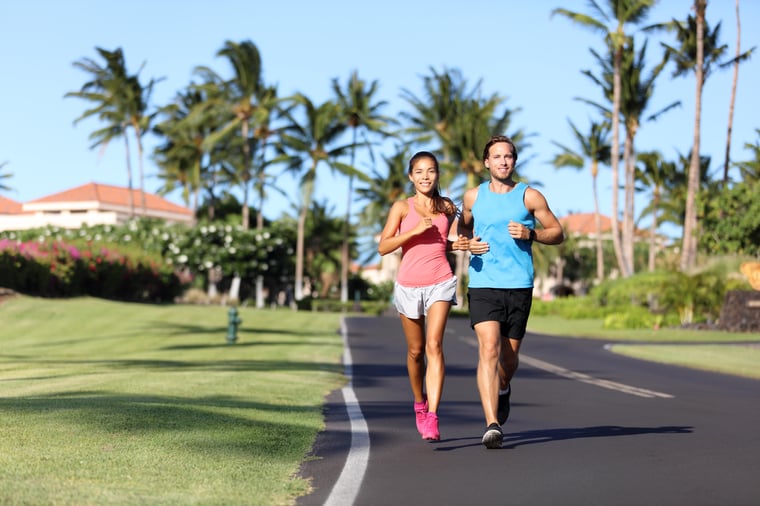 Miami has been the top relocation city in the United States for the past 4 months, and we wouldn't be surprised to see Miami keep this going for several more months to come. With the weather being on their side, taxes being low, and remote work staying put, the pros certainly outweigh the cons in relocating to Florida. If you're considering a move to Miami, make sure to grab some new swim trunks because it's going to be a cool 77 degrees for the foreseeable future!
Become a World's Most Trusted Realtor:

There are many factors to consider when getting into the home-buying process. It's best to evaluate all options and to really make sure that now is the right time to buy a home. If you're only focused on the purchase price and interest rate, you're simply not ready to buy and need to evaluate more to make sure you are not wasting your own time. If you plan on expanding your family, do consider getting a home larger than you originally thought as it will pay dividends in the long run! If you would like to take part in a short interview for our next newsletter/blog please click here.
Got a question? Contact me today to chat with a financial advisor or discuss your next steps.