New Homes for Sale Near Autec Complex Navy Base | Florida
Phil Ganz
/
8 Min Read
/
Dec 04, 2022
The Autec Complex Navy Base in a Nutshell
The US Navy operates the Atlantic Undersea Test and Evaluation Center close to West Palm Beach, Florida. Most navy service members love this base because of the advanced tests and training sessions ideal for undersea techniques. Military members who spend time here will learn everything in this field, from calibration to construction.
The Autec Complex is famous for its diverse test places. One test area focuses on weapons, the other on acoustics, and the last on FORACS. These underwater tests occur in 200 km long and 30 km wide areas.
Finding new homes for sale near Autec Complex Navy Base would mean you have an ideal place to call home. The base's primary purpose is to prepare captains and crew members for submarines. These servicemen receive sufficient training and certification for active duty. The professionals also test highly sophisticated weapons to determine their accuracy.
The History of the Autec Complex Navy Base
In the '40s and '50s, the US Navy recognized the need to have a vast area to test various weapons and equipment. World War II laid bare the need for such facilities. The US Navy mandated professionals to scout for such a base in 1958.
The Autec Complex stood out because of its natural environment and features. Besides its perfect backdrop, the area received enough protection from the surrounding islands and reefs. Essentially, there was no ocean disturbance making it an ideal location for testing and practicing.
Construction proper started in 1964, and after a year, the first cadres began streaming in. By 1966, the weapons' range was complete. The other two became ready in 1968 and 1969. Construction ended in 1974.
Throughout its existence, this complex has maintained its reputation as a leading military lab worldwide. The Autec Complex has also received consistent improvements and upgrades to keep up with evolving technology.
The Autec Complex Specialty
AUTEC is a one-stop shop for maritime warfare preparedness. This complex offers instrumented operational areas ideal for research and development. Military service members get to test and evaluate requirements while assessing warfighter readiness.
Through its consistency, the Autec base has gained a reputation as the "US Navy's Area 51." The facility is the go-to place for state-of-the-art weapons research and undersea surveillance. Navy civilians and contractors are the prominent staff members at the base.
What is it like to live off the base?
If you're looking for new homes for sale near Autec Complex navy base, the chances are that you're looking to live off base. What does this entail? Let's find out.
Generally, military housing is usually available for service members, regardless of whether they choose to live on or off base. An abundance of housing options allows you to find a house that suits your needs.
Military housing usually depends on your rank, family situation, and location. However, most recruits start their career residing on base. Before considering living off base, you should understand what it would mean to live on base.
Your first military home will typically be the barracks comprising shared bunks and bathroom facilities. Here, you'll need to keep personal items at a minimum as you focus on learning and working in a team. You'll stay here while undergoing basic training.
As you move up in rank, you'll get better housing options. While single, you could stay in complexes with single or shared rooms. Senior service members and those married can opt for single-family homes and different apartments. The Department of Defense usually owns and manages these homes, and you won't pay rent.
Military bases are usually large, and living on one often gives you the feeling of living in a town. Most bases have shopping centers, medical clinics, post offices, and many businesses. With all these and more amenities, would you still try to find new homes for sale near the Autec Complex navy base? Probably, yes! Why is that so?
Rent Savings
Most military service members relish living off-base because of the possibility of saving money. To save money, you'll need to find a place with a lower mortgage or rate payments than your BAH. With this approach, you can put the extra amount into your savings scheme.
While scouting for new homes for sale near Autec Complex navy base, try looking for homes whose mortgage requirements are lower than your monthly allowance.
More Housing Options
Living off base means that you'll have more options to choose from. You can make an informed decision depending on your preferred style or desired home amenities. Choose from homes with additional bedrooms, fireplaces, swimming pools, or oversized garages. Ensure that the extra amenities are within your BAH.
Besides, you'll also have more freedom to make the house your own. Personalize the home with multiple DIY projects.
Option to Invest in Real Estate
Have you ever considered investing in real estate previously? Living off base gives you this unique opportunity. Although you'll receive Permanent Change of Station orders frequently, you should still get into the real estate industry.
Living off base comes with multiple perks and extended flexibility that many service members love to exploit. Besides, you also get a chance to have significant savings with this housing option.
If you qualify to live off base, expect a Basic Allowance for Housing as compensation. This monthly amount usually considers the area's living cost, your dependents, and your pay grade.
If your station is in an expensive urban area, you'll receive more than a military person living in a rural area. Besides, married service members with children often receive more than single service members.
Essentially, BAH ensures you get enough allowance to cover your living situation.
Living Off-Base Qualifications
Single sailors with a pay grade of E5 or above are usually eligible to live off base. If your pay grade is E4, you can only live off base if you've served for more than four years.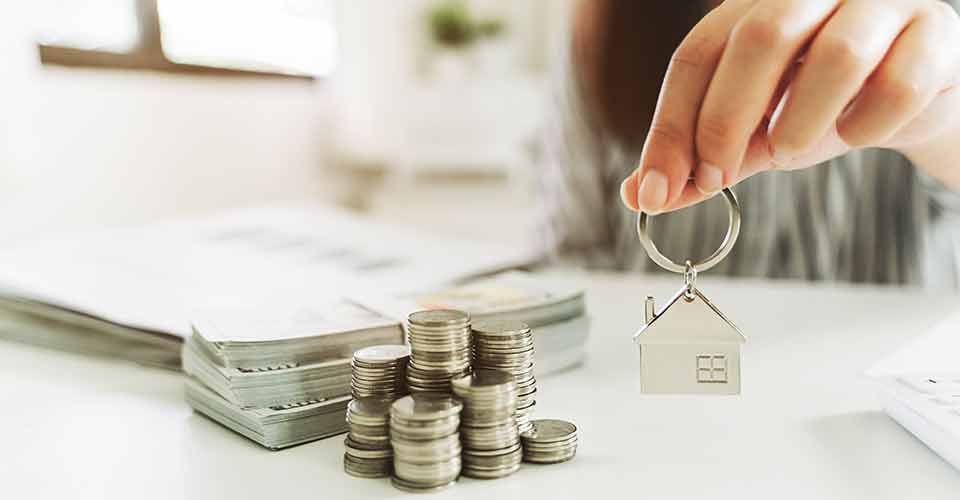 Preparing for House Hunting
Before you start house hunting, you must know what you are looking for in your home. Once you know what your home will look like, you can scrutinize the inventory. You'll find multiple choices as you scout for new homes for sale near Autec Complex Navy Base.
These tips can help you have an easier time searching for homes in the area.
Leverage Real Estate Agents
Most real estate agents know how to scour multiple listings to find a home matching your search criteria. Share your desires with your agent and let them do the heavy lifting for you.
Your real estate agent will have homes in mind once you share your desires. Ensure that you keep reminding them about your preferences while they lead the home search. Good communication ensures that you get exactly what you're looking for.
Utilize Online Resources
The internet should be your first starting point as you search for new homes for sale near Autec Complex Navy Base. Most online resources let you search for homes by price, acreage, square footage, and other characteristics. Your real estate agent could point you toward popular online listings.
Once you find a home that interests you, consider visiting the personal website of the listing agent. You'll find additional information to help you make a decision. Remember that you will only sometimes find all the available homes in these listings.
Check out Open Houses
Exploring open houses lets you enter the real estate market without any obligations. To generate interest, listing agents usually "open" a for-sale home to the general public. These visits help you gain insight into your area as you'll get more information about pricing and available amenities.
You could attend these open houses without tagging your real estate agent. In any case, you could meet real estate agents at these events.
Yard Signs
Consider touring neighborhoods searching for "for sale" signs as you hunt for a home. Regular cruises through the area help you become aware of the market. Besides, you'll get more insight into the neighborhood's personality.
Touring Homes
Aside from house hunting, touring homes is essential to finding new homes for sale near Autec Complex Navy Base. A home tour is usually necessary when you find a home that meets your initial criteria. Completing home tours gives you a feel of what to expect once you settle in.
As you plan the home tour, ensure that you give yourself time. Ensure that you feel timely during this process. Spending time in your preferred house will help you get a real sense.
Bring a notebook with your checklist. Record your reactions and potential questions, as you might need to remember everything. You could sketch simple floor plans that would be suitable when comparing properties later.
Consider the home's curb appeal as you think of ways you could improve the home's appearance with simple projects. However, go beyond your first impressions when making a final decision. The simple things that require fixing should not put you off.
Also, remember to keep your emotions in check. Avoid voicing your disappointments in the hearing of a seller. You could compromise your negotiating position if you bad-mouth your seller. Discuss such features with your agent and spouse as you head back home.
Top 5 Communities around the Autec Complex Navy Base
As you try to find new homes for sale near the Autec Complex navy base, here are communities that will give you a thrilling experience. Some of the best neighborhoods are by the waterfront near downtown. Here, you'll find multiple critical factors in real estate, from access to amenities to good schools, appreciating home values, desirable architecture, and minimal crime.
Here's more insight about the best neighborhoods around the Autec Complex Navy Base:
Flamingo Park
Flamingo Park offers quick access to the area's new shopping and dining spots. Find your preferred house from the area's numerous desirable Mission and Mediterranean Revival architecture.
The limited housing supply and relatively low prices make your homes sell fast. You should move fast on available opportunities if you consider getting a home here.
This neighborhood has a median sales price of about $500,000. Don't hesitate to book your home if you love this neighborhood.
While scouting for new homes for sale near the Autec Complex navy base, consider schools in the surrounding area to ensure your children get a proper education while you serve your beloved country.
Your children could attend the Suncoast community high school. Alternatively, you could take them to the Morikami Park Elementary School or The Western Academy Charter School.
El Cid
Are you interested in the higher end of the real estate market? Check out the homes in El Cid. Most homes lie on the Intracoastal and feature the Mission and Mediterranean Revival-style architecture. El Cid boasts proximity to schools and top-notch amenities.
Expect to pay up to $1.5M to get your dream home in El Cid. The higher house prices mean they stay on the market a bit longer. Essentially, you can be more selective with your timing.
The Suncoast Community High school offers a rigorous program for your young ones. The Gulliver Preparatory School would help your kids start their journey of life in the best possible way. If you have teenagers in the house, consider taking them to Don Estridge High Tech Middle School, which offers incredible diversity.
The Southend
Find an incredible mix of architectural styles and prices when you go house hunting in the Southend neighborhood. This neighborhood runs from Southern Boulevard to Lake Worth Spillway to Intracoastal.
At the Southend, you'll also find unique homes that are a testament to the numerous generations that have called this neighborhood home. Southend also has homes that reflect different eras.
Homes closer to the waterfront might cost you slightly more than the other houses. You'll find more reasonably priced homes as you travel a few blocks west. Currently, the median sale price in the Southend is $500,000.
Young military families and Baby Boomers love this neighborhood because of its quiet surroundings. You'll also enjoy unmatched access to amenities and excellent schools.
Northwood
Do you want to enjoy the charm of a historic neighborhood? Settle down in the Northwood neighborhood that spares you from the hustle and bustle of downtown. This neighborhood sits on the northern boundaries of West Palm Beach.
The town center has numerous trendy dining hubs, community events, and art galleries. Given its Intracoastal border, you could pay up to $3M for a home in the Northwood area. In other parts of the neighborhood, you'll pay as little as $450,000 to get your dream home.
Are you looking for a fun school that can help your children get the most out of their talents? Consider taking them to the Alexander W. Dreyfoos Jr. School of the Arts. Your children will find excellent academics and teachers who'll hold their hands throughout their school life.
On the other hand, the Pinecrest Academy Four Corners ensure that your children get a personalized experience. The Somerset Academy Boca Middle School offers your young ones an incredible middle school experience.
Grandview Heights
If you want a little taste of everything present in the more desirable neighborhoods, Grandview Heights This neighborhood borders the large Howard Park to the west. The past decade has witnessed a tremendous rise in home value, representing one of the best up-and-coming communities.
Artisans and tourists throng this thriving town to catch a glimpse of its picturesque attractions. Enjoy multiple eco-adventures, tourist attractions, and shopping experiences once you settle in this neighborhood.
Settling here will give you quick access to the Grandview Public Market, the waterfront, the Kravis Center, The Square, and downtown. This neighborhood offers more reasonably-priced homes, as you can get a home for as low as $395,000.
Bottom Line
When considering new homes for sale near the Autec Complex navy base, find a neighborhood ideal for you and your family. Work with experienced real estate agents who'll point you in the right direction. Venture into the real estate market when you receive your following permanent change of status orders.