New Homes for Sale Near Camp Blanding Army Base | Florida
Phil Ganz
/
7 Min Read
/
Nov 30, 2022
To help make your transition to Camp Blanding Army Base smoother, we have put together a comprehensive guide on Camp Blanding Army Base and everything you need to know about purchasing a new home in the area. We'll also provide a list of the top five communities around Camp Blanding for military personnel looking for a new residence.
Camp Blanding Army Base - A Brief Overview
In the Clay County of Florida, Camp Blanding is a large training base specializing in land force operations combat arms. Camp Blanding offers more than hundreds of square miles of maneuver space and numerous live-fire ranges to train personnel from all branches of the U.S. military, as well as international allies. Both federal and state agencies utilize camp Blanding's facilities throughout the year for specialized training exercises.
Initially built in 1939 as a National Guard Training Camp, Camp Blanding has grown into a thriving military base. In 1940, Camp Blanding saw its first significant expansion when it was designated as a replacement center for Camp Forrest in Tennessee. Camp Blanding's population grew significantly during World War II.
Since then, it has become one of the country's largest state-run bases and serves many functions, including infantry, armor, engineering, and aviation training. The base is also used for reserve officer training, military intelligence and related specialties, and administrative operations.
Living Off Base Near Camp Blanding Army Base
While living on base offers a sense of community, purchasing a home off base can offer some surprisingly pleasant experiences. Living near Camp Blanding can bring numerous benefits, such as:
An Established Public Transit System
Camp Blanding is located conveniently close to the Jacksonville Skyway Monorail System. This makes it easy for Camp Blanding personnel and their families to travel around the city without needing to own a car.
The StarMetro bus system is a reliable and convenient way to get around the city. For those who prefer to drive, Camp Blanding is located close to major highways and interstates, making it easy to get around town.
A Variety of Shopping Options
Living near Camp Blanding, you can enjoy the convenience of having various shopping options in your immediate area, from malls to boutique shops.
Camp Blanding is conveniently located close to a wealth of shopping opportunities, such as St. Johns Town Center, Orange Park Mall, The Avenues Mall, and more.
It's the perfect place for Camp Blanding personnel and their families to shop for everything from designer clothes to furniture or electronics.
Numerous Entertainment Options
Living near Camp Blanding offers you plenty of options when it comes to entertainment. Whether you're looking for a night out on the town, a relaxing evening at the movies, or an afternoon exploring one of the area's many museums and parks, Camp Blanding is close to it all.
Several live music venues and outdoor recreation areas are available in the vicinity of Camp Blanding that offer something for everyone.
Beach Access
Florida is known for its beautiful beaches, and Camp Blanding is close to some of the best ones. Some famous beaches near Camp Blanding include Atlantic Beach, Neptune Beach, and Jacksonville Beach.
All three are perfect for relaxing days spent soaking up the sun or surfing the waves. And, of course, Camp Blanding personnel and their families can enjoy the majestic views of the Atlantic Coast throughout the year.
Access to Quality Healthcare Services
Camp Blanding is located close to downtown Jacksonville, where numerous healthcare facilities offer quality care. In addition, Camp Blanding also has its clinic on the base, which offers various medical and dental services for military personnel and their families.
For those with more specialized needs, Camp Blanding is conveniently close to the Mayo Clinic in Jacksonville — one of the top-rated hospitals in the country.
A Wealth of Recreational Opportunities
Living near Camp Blanding opens up a wide range of recreational opportunities. Golf lovers can enjoy rounds at one of the many golf courses close to Camp Blanding.
At the same time, nature enthusiasts can take advantage of Camp Blanding's natural beauty with hikes through local parks or a lazy afternoon spent fishing in nearby lakes.
And for those who want to kick back and relax, Camp Blanding is also close to some fantastic spas that are perfect for pampering yourself after a long day.
Easy Accessibility To Nearby Towns and Cities
Living near Camp Blanding gives you easy access to some of Florida's largest cities. For instance, Camp Blanding personnel can easily access the city of Gainesville, which is home to the University of Florida and offers plenty of cultural attractions, as well as St. Augustine — the oldest, continuously inhabited European-established settlement in the United States.
This can be an excellent benefit for Camp Blanding personnel and their families who want to explore more of what the state offers while still being close to their home base.
Cultural Diversity
Florida is home to various cultural communities, and Camp Blanding is close to many. Camp Blanding personnel can experience Jacksonville's diverse culture, from its sizeable Latinx population to its vibrant Haitian-American community.
Camp Blanding also offers easy access for Camp Blanding personnel and their families to explore other parts of Florida, such as Tampa or Miami — two very different cities with a wealth of cultural experiences, each in their own right.
Outstanding Cuisine
For Camp Blanding personnel who love to eat, the Jacksonville area offers some of the best cuisines in the state. Camp Blanding is close to a wealth of unique restaurants and eateries serving delicious dishes from all over the world — everything from traditional Southern BBQ to modern Spanish tapas.
The Camp Blanding area also features numerous craft breweries, coffee houses, and bakeries offering some of the most creative food creations.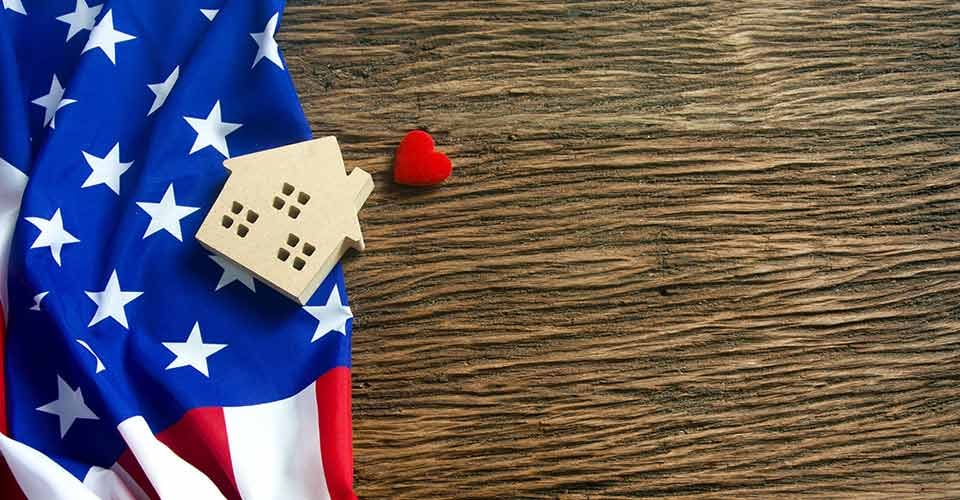 School Systems Near Camp Blanding Army Base
For military families with school-aged children, having access to quality education is essential. Thankfully, Camp Blanding Army Base offers access to numerous highly-rated public and private schools. Let's take a more in-depth look at the facilities you can expect in this area.
Daycare Facilities Near Camp Blanding Army Base
A quality daycare system provides a strong foundation for children's development. Therefore, military families must have access to reliable and safe daycare facilities nearby.
Fortunately, the Camp Blanding area offers numerous options that meet these requirements. There are several daycare facilities located right on Camp Blanding and numerous other off-base options nearby.
Elementary Schools Near Camp Blanding Army Base
When it comes to education, elementary students need safe access to schools that provide quality instruction. Fortunately, the Camp Blanding area is home to highly-rated public and private elementary schools.
These include traditional brick-and-mortar institutions and charter schools with specialized curricula, such as Montessori education programs. Among the popular elementary schools near Camp Blanding are Green Cove Springs Elementary, Cutters Pointe Elementary, and Ridgeview Academy.
Middle Schools Near Camp Blanding Army Base
As students transition from elementary to middle school, they must receive a quality education in an environment that meets their developmental needs.
The Camp Blanding area offers some excellent options for military families, including Clay High School, Orange Park Junior High School, and Fleming Island Middle School. All of these schools feature exceptional faculty and provide innovative learning experiences.
High Schools Near Camp Blanding Army Base
The Camp Blanding area offers several excellent public and private institutions for families whose children are ready to enter high school.
These include Orange Park High School, Clay High School, and Ridgeview High School. These schools offer various advanced courses, extracurricular activities, and other programs that help students prepare for college or a career.
Colleges and Universities Near Camp Blanding Army Base
The Camp Blanding area offers several college and university options for those considering pursuing higher education.
These include Florida State College at Jacksonville, the University of North Florida, Edward Waters College, and Flagler College.
With such a wide selection of institutions in the area, Camp Blanding personnel have numerous opportunities to continue their academic journey.
Becoming a Homeowner Near Camp Blanding Army Base
The journey to owning your home in the Camp Blanding area is generally similar to purchasing a home elsewhere. But things may seem a little daunting if you're used to living on base and have no prior experience buying a home.
Here are five steps you can follow to make things go more smoothly:
Get Pre-approved for a Loan
Your home purchase is most likely the biggest purchase you'll ever make, and you'll likely need financing to make it happen. There are many types of home loans available today, so you shouldn't have a problem finding one that fits your needs.
As a military member, you may want to consider a VA loan, which offers unique benefits for veterans and active-duty personnel. Whichever loan type you settle on, get pre-approved so you have a better idea of what you can afford and provide you with more purchasing power in negotiations.
A competent real estate agent can make a massive difference in home buying. It's no wonder 89 percent of buyers seek their services when making this significant move. Your agent can help you find the right property quickly and efficiently, as well as provide advice on how to make a competitive offer.
Generally, you want an agent with experience in purchasing homes in your desired area, as this will give you the best chance of finding exactly what you're looking for. Be sure to take some time to interview potential agents before signing any contracts.
Look at Potential Properties
Once you have an agent, they will take you to visit potential properties that meet your wants and needs. If you're looking for a house near camp Blanding Army Base, ask your agent to show you properties within reasonable commuting distance from the base and ones close to amenities such as parks, stores, restaurants, and more.
To make this easier for yourself, create a list of must-haves ahead of time so that when it comes time to look at homes with your real estate agent, you'll be ready.
Make an Offer on the Property You Want to Buy
It's important to remember that purchasing a home is a business transaction — and in the case of purchasing near camp Blanding army base, it's very competitive. Remember that sellers often receive multiple offers, and a pre-approval shows that you're a serious buyer. If you already have a mortgage pre-approval, you'll have more purchasing power in negotiations.
With your realtor's help, negotiate the home purchase price and terms of sale until both parties agree. This part of purchasing a home near Camp Blanding army base is critical — be sure to take your time and ensure all paperwork is in order before signing on the dotted line.
Close the Deal
Once you've agreed on all terms, it's time to close the deal. With your real estate agent, lender, and attorney, sign all the paperwork to seal the deal. After completing this step, you can start packing and get ready to move into your new home.
Top 5 Communities Near Camp Blanding Army Base
Finding the right community is a massive part of ensuring a smooth transition to your new home. The good news is that many great neighborhoods and communities surround Camp Blanding, so you have plenty of options.
Here are the top five communities near Camp Blanding Army Base:
Keystone Heights
Nestled in Clay County on the edge of the Ocala National Forest, Keystone Heights is a popular spot for purchasing a home near Camp Blanding. With beautiful nature trails, parks, and nearby lakes, this community offers abundant outdoor activities for people of all ages.
Orange Park
Orange Park is situated just west of Duval County, offering suburban and rural living choices within its boundaries. Residents here can enjoy easy access to shops, restaurants, and entertainment venues, along with multiple golf courses, marinas, and parks nearby.
Starke
Starke is a small town in Bradford County known for its friendly, welcoming atmosphere. As the home of Camp Blanding, it offers military personnel plenty of purchasing potential and access to great schools and community events.
Middleburg
Middleburg is located in Clay County and provides residents easy access to Jacksonville and other nearby towns. It's also close to many lakes, parks, and nature trails — perfect for those who love spending time outdoors.
Gainesville
Gainesville is Alachua County's largest city and home to the University of Florida Gators football team. Aside from being a bustling college town, it also provides residents with plenty of purchasing potential, excellent schools, and access to an array of entertainment venues.
What's Next?
Living off-base near Camp Blanding Army Base can be a rewarding experience for you and your family. With the area's wealth of amenities, excellent schools, and endless outdoor activities, purchasing a home here is an investment that will pay off in the long run. The secret is to choose a great community that suits your lifestyle and needs and follow the proper steps while buying the home.
We hope that this information has been helpful. With some planning and research, we're sure purchasing a home will be an enjoyable experience.