New Homes for Sale Near Homestead Air Reserve Base | Florida
Phil Ganz
/
8 Min Read
/
Nov 24, 2022
But don't worry; we have compiled this article on new homes for sale near Homestead Air Reserve Base to help you out. It has everything you need to know, including a brief history of Homestead ARB, the benefits of living off-base, good schools near the facility, and noteworthy neighborhoods you can consider. Dig in.
A Brief Introduction to Homestead Air Reserve Base
Homestead Air Reserve Air Base has a rich, fascinating history. Initially, it was set up in 1942, during World War 2, and acted as a base for America's Air Forces. Sadly, in 1992, it was hit hard by Hurricane Andrew, which was a category 5 hurricane. This disaster forced the facility to shut down until 1994 when the government rebuilt and reopened it as an Air Force Reserve.
Located close to the southern end of the Florida peninsula, Homestead Air Reserve Base holds approximately 1,6000 members and 1,200 reservists. It's charged with supplying the US with fighter aircraft and mission-ready pilots who can be deployed on short notice.
Homestead Air Reserve Base is in South-Miami Dade County, less than 10 miles from the city of Homestead. Numerous other fantastic urban centers, including Goulds, Leisure City, Cutler Bay, Princeton, and the vacation mecca, Florida, also surround it.
Reasons to Live Near Homestead Air Reserve Base
There are many reasons to consider new homes for sale near Homestead Air Reserve Base. These include:
Diversity
Most towns and cities have residentials from different cultural and ethnic groups. For instance, Homestead's population, around 68,937 people, is 65% Hispanic, 21% African American, and 12% White. Plus, it's approximately 50% male and 50% female.
Living in such a diverse community is crucial. Why? It helps you build more empathy, gratitude, and compassion. Moreover, the experience enables you to tolerate and appreciate differing opinions, expectations, and values.
Most importantly, sharing community membership with people from all walks of life lets you enjoy simple pleasures you may have missed, like new delicacies, sports, and languages. Most neighborhoods near Homestead Air Base offer you these and more!
Parks and trails
One of the best parks near Homestead Air Reserve Base is the famous Homestead Air Reserve Park. This facility is always open, Monday through Sunday, from 9 a.m. to 5 p.m. Its amenities include a recreation center, lighted soccer field, picnic shelter, and disc golf.
So, if you move to a community near Homestead Air Base, you can always visit the Homestead Air Reserve Park whenever you want to deviate from daily routines or spend quality time with loved ones.
As if a beautiful park isn't enough, the area boasts numerous trails. The most popular is the Anhinga Trail, which winds through a marshland filled with majestic creatures like anhingas, alligators, and turtles. You can go hiking or boat riding and make memories.
Shooting ranges
Did you know that shooting a gun can significantly benefit your overall well-being? That is so because, according to experts, this activity improves self-confidence and is an excellent avenue for social interaction. Remember, if you go to a shooting range, you will meet other people who love guns and shooting.
Additionally, visiting a shooting range helps you practice and hone your skills. You can't shun practice sessions if you want to be an excellent marksman and win recognition from your peers or become a distinguished hunter in your area.
Where is all this going, you may ask? Well, Homestead Air Reserve Base is conveniently close to numerous shooting ranges. These include Homestead Training Center, which features pistol and rifle skills drills and a tactical shooting class covering places like Israel. The other famous spot is Henry's Sport Shooting Range, which specializes in special weapons handling.
Freedom
Living on base has its fair share of benefits, no doubt. For instance, you can easily find cheap or even free housing on-base. Plus, it allows you to be close to essential events and saves you from the challenges associated with driving or community long distances. Also, it's relatively more convenient when the thing that's forcing you to move is a short assignment.
That said, if you are a service member who's about to join Homestead Air Reserve Base for an extended period, living off-base might be a good idea. How so? First, if you choose to live off-base, you can select housing that suits your needs and preferences. On the other hand, on-base accommodation can be pretty limited, with standard options like single rooms and shared living areas.
Living in a neighborhood near Homestead Air Reserve Base allows you to interact freely with other people and immerse yourself in the local community. All service members can reap from that, but single individuals and members of the LGBTQ+ community stand to benefit more.
Better work-life balance
A better work-life balance can make you happier and help you stave off issues like stress and depression. Plus, it enables you to grow in all areas of your life, enjoys better personal health, and appreciate work more.
On the other hand, poor work-life balance makes you more susceptible to various issues, including psychological problems, reduced productivity, and absenteeism.
If you want to strike a perfect work-life balance when you move to Homestead Air Reserve Base, find accommodation off base. That will allow you to keep your work and personal life separate.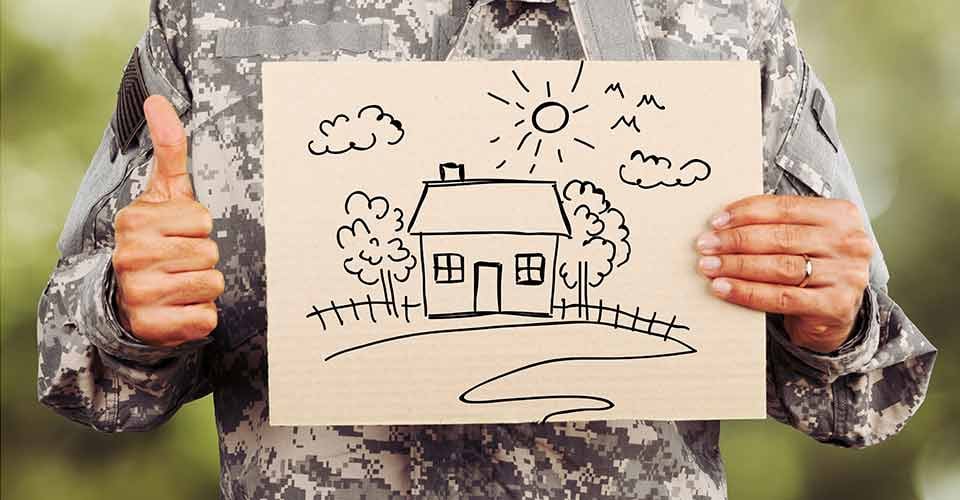 Top Learning Institutions Near Homestead Air Reserve Base
A good education is a key to developing critical thinking skills, a greater sense of discipline, and optimum productivity. That is why children need to join reputable learning institutions.
We know how important education is, and we can't sign off without reviewing top institutions near Homestead Air Reserve Base, from daycare facilities to colleges.
Daycares
If you have kids aged six or below, consider enrolling them in daycare. Why? These facilities adhere to specific schedules, which helps the young ones develop and become used to regular routines. Most importantly, your child needs to experience life outside their family bubble and develop socially and emotionally. Daycare provides kids with ample opportunity to do that.
Luckily, numerous childcare centers are located close to the Homestead Air Reserve Base. The most popular include Steve's Academy, Sweet Home Day Care, and ABF Learning Center Inc. You can also find splendid childcare services at the Village Learning Center or South Dade Camp Day Care Center.
Elementary
Kids aged 5 to 10 years need elementary education for numerous reasons. First, at this stage, teachers introduce the young ones to the building blocks of education. For instance, your youngster learns the basics of math and reading here. They later hone these skills and apply them in day-to-day life.
Elementary schools also encourage kids to partake in various activities, including board games, science experiments, scavenger hunts, and video shoots. These are tailored to help them develop and improve creativity, critical thinking, character, and many other skills.
If you are worried living near Homestead Air Base will prevent your kids from getting an excellent elementary education, rest easy. This area has institutions galore, ranging from the Avocado Elementary School to Campbell Drive K-8 Center School and Irving & Beatrice Peskoe K-8 Center.
Middle schools
Suppose your kids have already been elementary students. In that case, they need to get advanced education from an exceptional middle school.
The young ones shouldn't miss middle school because it's where they receive a nurturing, dynamic, student-centered education. That is the arena where your loved ones get to thrive socially and academically, prepare for high school, and set up for future success.
Middle schools are plenty near Homestead Air Reserve Base. You can take your kids to Homestead Middle School, Leisure City K-8 Center, or South Dade Middle School.
High schools
Once kids leave middle school, they join high school. And wanting your loved ones to get an excellent high school education is only fitting. After all, according to experts, people with a high school diploma earn higher incomes, are more competitive, and qualify for professional advancement.
High school is a low-stake point where youngsters can learn, explore, and check out various subjects before diving into more demanding real-life experiences. It's also where teenagers hone crucial skills, including teamwork, critical thinking, and analytical skills.
Considering the above, the area near Homestead Air Reserve Base is full of exemplary high schools. The most common include Chambers High School, Somerset Preparatory Academy High School, and Homestead Senior High School.
Colleges
Homestead Air Reserve Base and the communities around it are conveniently close to several institutions of higher learning. These include Florida International University, a mere 22 miles from the base, and the University of Miami. The latter's distance from the Homestead Air Reserve Base is around 23 miles.
So, if you want to pursue further education or have loved ones ripe for college, you'll have many institutions to choose from after moving close to the Homestead Air Reserve Base.
5 Terrific Communities and Neighborhoods Near Homestead Air Reserve Base
Once you've made up your mind and are ready to live near Homestead Air Reserve Base, you next must search for a home on sale in the area. That said, you should consider buying property and living in the following neighborhoods close to Homestead Air Reserve Base:
Homestead
Homestead is a city located approximately 9 miles from Homestead Air Reserve Base. It's a short 18-minute drive from the city to the air base if you use the Ronald Reagan Turnpike.
By 2021, Homestead had approximately 80,528 residents. The ambiance here has a dense suburban feel. Still, it's ideal for raising a family or retiring, mainly if your life goals include being a property owner in an up-and-coming Miami area.
Not to forget, Homestead has a pretty sweet reputation and history. For starters, it's home to the infamous Coral Castle, which a certain man hand-carved from a single coral rock. Plus, it boasts Fruit and Spice Park, which is often filled with over 500 varieties of nuts, spices, and exotic fruits.
Properties are also quite reasonably priced in Homestead. Today, you can easily find a home selling for less than $400,000.
Cutler Bay
Located around 10 miles from the Homestead Air Reserve Base, Cutler Bay is a quaint incorporated town. It boasts a wide variety of reputable shopping malls and an infamous flea market known as the Redland Market Village. Plus, it's closer to the most popular Miami shopping streets.
Like Homestead, Cutler Bay is ideal for people that don't mind living in an area with a dense suburban feel. That said, this area has numerous other positive traits. To begin with, its residents are exposed to low crime rates and fantastic outdoor sceneries.
And speaking of scenery, you should visit some fantastic places in Cutler Bay at least once. These include Zoo Miami, otherwise known as The Miami-Dade Zoological Park and Gardens. Deering Estate, Charles Deering's historic home, is also located in the area. Others include Coral Castle, Monkey Jungle, and Everglades Alligator Farm.
What about home prices? Well, although properties here are as expensive as those listed in the priciest regions in Florida, they aren't the lowest either. In 2020, realtor.com reported Cutler Bay's median home listing price as $567,000.
Richmond West
The distance from Homestead Air Reserve Base is roughly 11 miles. That means if you use the area's SW 147th Ave, you can drive from this city to the military facility in less than 25 minutes.
By 2020, Richmond West had around 37,123 residents, making it the 113t most populated city in the Sunshine State. If you want to enjoy the Florida vibe but still live in a lowly-populated town with all the benefits of small-town life, including less crime, fewer crowds, and a closely-knit community, Richmond West will do just fine.
Richmond West is also surrounded by numerous fantastic cities, including Kendale Lakes, Leisure City, and Sunset. So, if you worry that you might miss out when you move to this relatively quiet and calm region, don't be. You can always visit a nearby city and enjoy exploring what it offers.
South Miami Heights
South Miami Heights is a beautiful suburb of Miami. It's located around 10 miles from Homestead Air Reserve Base, meaning you can commute from one place to another within less than 20 minutes.
According to statistics, South Miami Heights had around 35,683 people in 2020. That is a significantly low number in a region like Florida, where many towns and cities have more than 100,000 residents.
Like other small towns and cities, living in an area like South Miami Heights has numerous perks. For instance, living costs are lower here than in bigger cities. Plus, it allows you to enjoy a better quality of life with less noise, traffic, and pollution.
Also, South Miami Heights is an excellent place to live because it has good schools and transit options. Not to forget, the area's median home price is quite reasonable, at around $495,342.
Princeton
You can drive from Homestead Air Reserve Base to Prince in under 15 minutes via SW 134th Ave. That is so because a measly 4.7 miles separates both places.
Princeton is an unincorporated community and census-designated place. By 2020, it had approximately 35,564 people. Besides being close to the Homestead ARB, living in Princeton is a good idea because most residents here own their homes. So, you can expect its community to be relatively peaceful, charming, and close-knitted.
Most importantly, buying a home in Princeton, Florida, hurts your pockets less than when you chose to settle in other upscale areas. Why? According to realtor.com, the median home listing price in Florida is around $457,000.
What's Next?
Hopefully, you've read this piece through and noted every vital point if you're looking for new homes for sale near Homestead Air Reserve Base.
Here's just a recap. This article has discussed numerous reasons to live off-base, including freedom and better work-life balance. We've also introduced daycares, middle schools, high schools, and colleges close to the Homestead ARB. So, you can move to a neighborhood near Homestead ARB, knowing you and your loved ones won't have trouble finding a learning institution.
Finally, our piece has outlined five excellent neighborhoods near Homestead Air Reserve Base. We hope you'll use all this information to make moving to this region a success and live happily ever after.